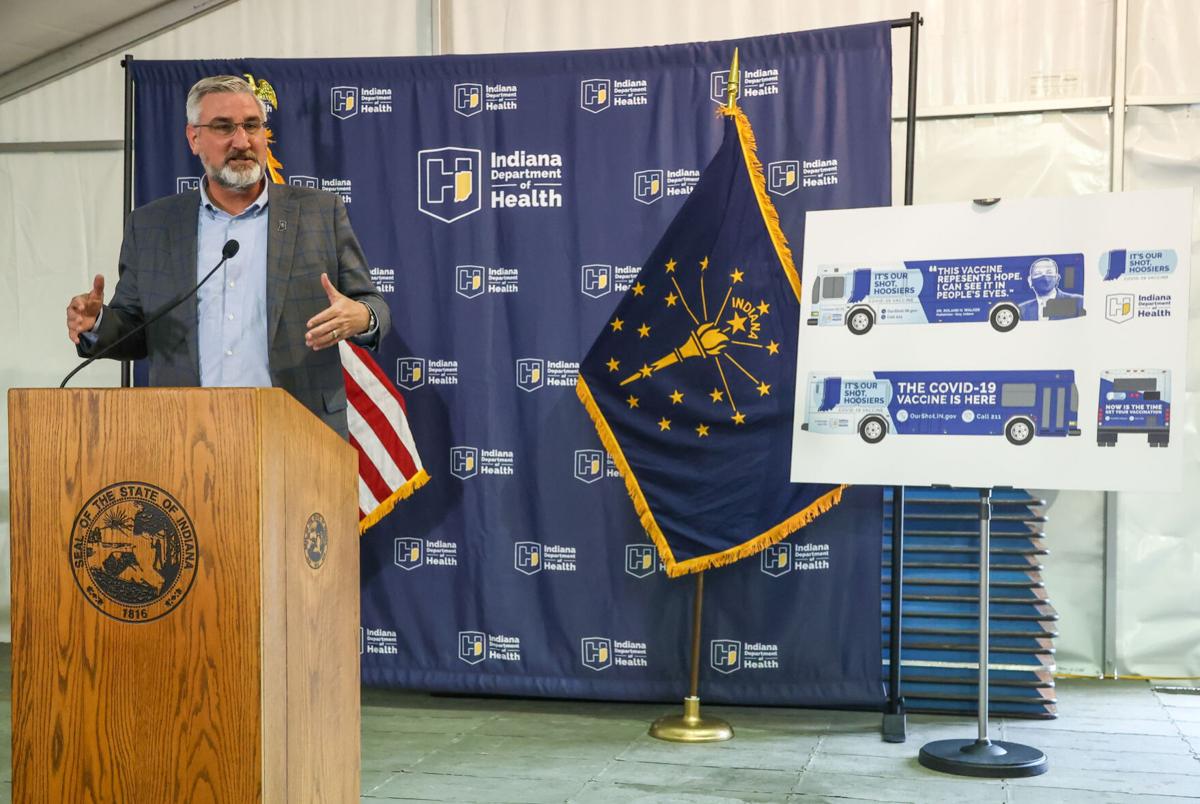 Gov. Eric Holcomb's decision to require Hoosiers receiving unemployment benefits to be actively searching for work is worthy of support.
As The Times' Dan Carden reported, Holcomb signed an executive order Tuesday directing the Indiana Department of Workforce Development to return to its pre-pandemic policies beginning June 1.
That means unemployment recipients must be available to work and be seeking a job just like they would have been required to do before the pandemic. 
This decision falls in line with the progress the state is making in vaccinations and lower daily COVID-19 cases.
More than 30% of Indiana residents are fully vaccinated. New daily cases have numbered less than 1,000 since Sunday. 
We remain in a pandemic. That is undeniable. But the improving numbers provide hope.
We now must engage in the colossal undertaking of rebuilding our economy. That means rebuilding the workforce. 
Indiana is fortunate its unemployment rate (3.9% for March) is roughly what it was before the pandemic (3.3%). The state peaked at 16.9% in April 2020 before declining monthly since. So for the most part, Hoosiers have returned to work when the opportunity presented itself. 
Some remain unwilling to rejoin the workforce. There are myriad reasons, including many people citing health concerns. 
However, the pandemic has changed the way we operate.
Mask mandate or not, many businesses require face coverings. Social distancing is now part of our lexicon. For the most part, we're seeing good-faith efforts with people's safety in mind. 
It would be foolish to think our lives aren't forever changed by this pandemic. 
But we're figuring out a new normal. Things may look different going forward, but whatever the outlook, we need a strong workforce. 
And the jobs are there. "Help Wanted" signs are showing up in windows. Online job boards show opportunities. 
It must also be noted that while Holcomb's decision to reinstate the job search requirement falls in line with many other Republican governors, he is also breaking with GOP ranks in some cases.
Unlike many of his Republican counterparts, Holcomb won't cut Hoosiers off from the $300 a week in expanded federal unemployment assistance that is available through Sept. 6.
This decision strikes a balance with the job search requirement. 
Holcomb's executive order will encourage more Hoosiers to actively seek employment and begin to move forward.