A collection of editorial cartoons for August 2017
A collection of editorial cartoons for July 2017
A collection of editorial cartoons for June 2017
A collection of editorial cartoons for May 2017
A collection of editorial cartoons for April 2017
The problem of homicides is staring us all in the face, and we must ask ourselves if we will avert our eyes or resolve to tackle it together.
In a time when calls for increased school funding resonate across the state, we believe it's imperative that our school administrators remain …
On the eve of the new year Tuesday afternoon, the number of people senselessly slaughtered in Gary in 2019 stood at a stomach-turning 58.
Year after year, we have the honor of telling the stories of extraordinary generosity and good will that reside in abundance in Northwest Indi…
The commercialization of holidays leaves so many with their hands out, expecting the reward of gifts.
They're many in number. They have real concerns. They're not going away.
We the people of the United States of America are deeply invested in the impeachment trial now underway in the U.S. Senate, prompted by two ar…
With Chief Justice John Roberts sworn in and every senator a duly sworn juror now considering the Articles of impeachment against Donald John …
Faith and prayer have been part of American military members' lives since our great nation was founded.
"It's going to be like breaking up with everyone you know." That's what a colleague predicted three years ago when I took a new job in Chicago…
By many counts, the trade deal President Trump signed on Jan. 15 with China lacks heft. It doesn't remove all the tariffs, it doesn't impose a…
Reporters who cover Congress are rightly protesting restrictions on press coverage of President Trump's Senate impeachment trial. In a letter …
The message from Buckingham Palace to Queen Elizabeth's grandson, Prince Harry, and his wife, Meghan Markle, was clear: You're in or you're ou…

Stevenson and Fairchild OMS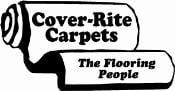 Cover-Rite Carpet & Design Center
Any parent with half a brain reinforced what schools did by helping the child through oral reading at home. It's delightful, responsible, effe…
As we begin the new year, I'm humbled by the acts of kindness around me — the sacrifice of time and thoughtfulness from dear friends, and the …
Too many first responders believe that they will be taken care of by their departments or the company they work for. The truth is, you are jus…
There will be an Old Guard Democrat candidate and an Independent Progressive running against President Trump — splitting the Democrat vote and…
After speaking with the Gary and Lake County health departments, I've found out neither has Naloxone (the opioid reversal drug, also known as …
The Indiana legislature wisely passed a law that increased the fuel tax and made all funds collected go toward infrastructure. May I make a su…
The Democrat impeachment is so ridiculous Nancy Pelosi is afraid to send it to the Senate where rightfully so it will probably be voted on and…