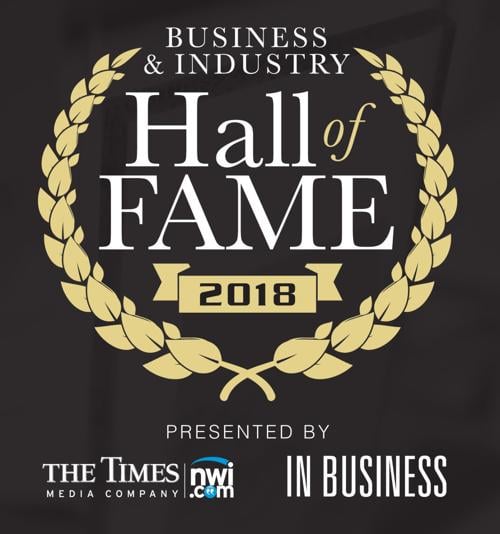 One of the signature business events each year is The Times' Northwest Indiana Business & Industry Hall of Fame luncheon.
Save the date: Tuesday, May 1. Gov. Eric Holcomb is scheduled to give the keynote address at Avalon Manor in Hobart.
With these plans in place, it's time to start the nomination process that will run through January. We welcome your contributions to help us build a diverse field of nominees from Lake, Porter and LaPorte counties for our panel of judges.
This is the 11th year for the Business & Industry Hall of Fame, and we've inducted nearly 50 people and enterprises since the initial event.
In recent years we've added two categories.
We now recognize an enterprise of the year, with Urschel Laboratories Inc. and Fair Oaks Farms honored so far.
We've also expanded the nomination process to remove the restriction of recognizing distinction only from achievements in Northwest Indiana.
This expansion led to Morningstar Founder and Executive Chairman Joseph Mansueto joining the 2017 inductees. Moving forward, we expect to name one member per year who has made his or her mark outside the Region.
Otherwise, we look for Hall of Famers who have made significant contributions to business and industry in Northwest Indiana.
Last year's inductees included Craig Dwight, chairman and CEO of Horizon Bank; Robert E. Johnson III, Cimcor founder and president; and Karen Maravilla, It's Just Seredipity owner, and Raymundo Garcia, longtime El Taco Real manager. Don Babcock, NIPSCO director of economic development, was honored as Partner in Progress.
Thanks for reading us. Please contact me with any questions about The Times or our many publications.
Bob Heisse is editor of The Times Media Co. He can be reached at (219) 933-3327 or bob.heisse@nwi.com.