On Tuesday, Nov. 19, the State Legislative Organizing Day, approximately 15,000 Educators and Community Partners from throughout the State of …
On November 19th — in a move celebrated by some, criticized by others — many teachers didn't show up to work.
The phrases "major college sports" and "mental wellness" are rarely mentioned in the same sentence these days. Well, that rarity recently was …
What's scarier than the "climate crisis"? How about Mutually Assured Destruction?
On Sept. 20, the Diocese of Gary issued a statement in response to the finding of 2,246 preserved remains in the Illinois home of Ulrich Klopf…
In the coming U.S. Senate primary between Democrats Sen. Ed Markey and Rep. Joe Kennedy, the headlines tell the story.
If the United States hadn't spent the past decade-plus working toward energy independence, Americans might be facing an imminent energy catastrophe.
The 21st century has ushered in a new era of technological innovation that reaches into almost every aspect of our daily lives. From the creat…
Democratic presidential contender Kamala Harris has rolled out her criminal justice reform plan, but it doesn't line up with her record as a C…
The U.S. Department of Justice has recently sued the Baltimore County government alleging that its written test for police officer recruits wa…
A year ago, I wrote a column about an amazing 15-year-old girl, Greta Thunberg. After record heat waves and wildfires in Sweden, on Aug. 20, 2…
For parents who spent this weekend loading up the family car with laundry bags that would knock over Santa Claus, schlepping your son's not-so…
New Mexico's politics may be as turquoise blue as the state gem, but the Trump 2020 campaign has set its sights on turning the Land of Enchant…
The mass protests in Hong Kong against China's pressure provide a reminder of the importance of human freedoms and courage. On June 16, an est…
Consumers are ill served by the nation's top consumer protection agency, the Federal Trade Commission.
That's why the roughly 101,000 employers that call Indiana home should consider voluntarily taking action themselves.
The city of East Chicago is making great progress in our efforts to improve the speed and efficiency of our communications network.
East Chicago is rapidly growing in the right direction. I have been aggressively following my plan to make our city viable once again by enric…
In an annual checkup of our nation's health, Indiana ranked 41st among all 50 states in 2015.
Robert Reich, a Berkeley professor and chairman of Common Cause, explains why Americans feel politically powerless this way: Elected officials…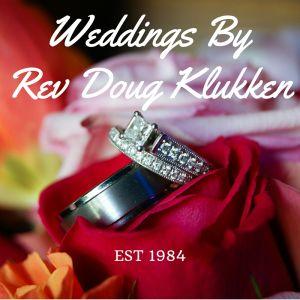 Weddings by Rev. Doug Klukken - NWI Wedding Officiant

Midwest Express Clinic / Crown Point
Recently, the National Institute of Retirement Security released the results of a study titled "The State Financial Security Scorecards." The …
Tis the season all right.
So many things in this world seem to divide us, but if there's one thing most of us rally around, it's our children. All of us want our childr…
On seeing a subheading on MSNBC News, "Political rhetoric invigorates fringe groups," my thoughts brought back images of this true story:
What should Indiana and Illinois lawmakers' New Year's resolutions be? I have a suggestion: Break down barriers to opportunity for the least f…
People are living in fear. In today's 24-hour news cycle, we receive up-to-the-minute updates on the threat of global terrorism, the growing e…
If this were a joke, it would have to start out: "So, three censors and a Senate committee walk into a bar ..."