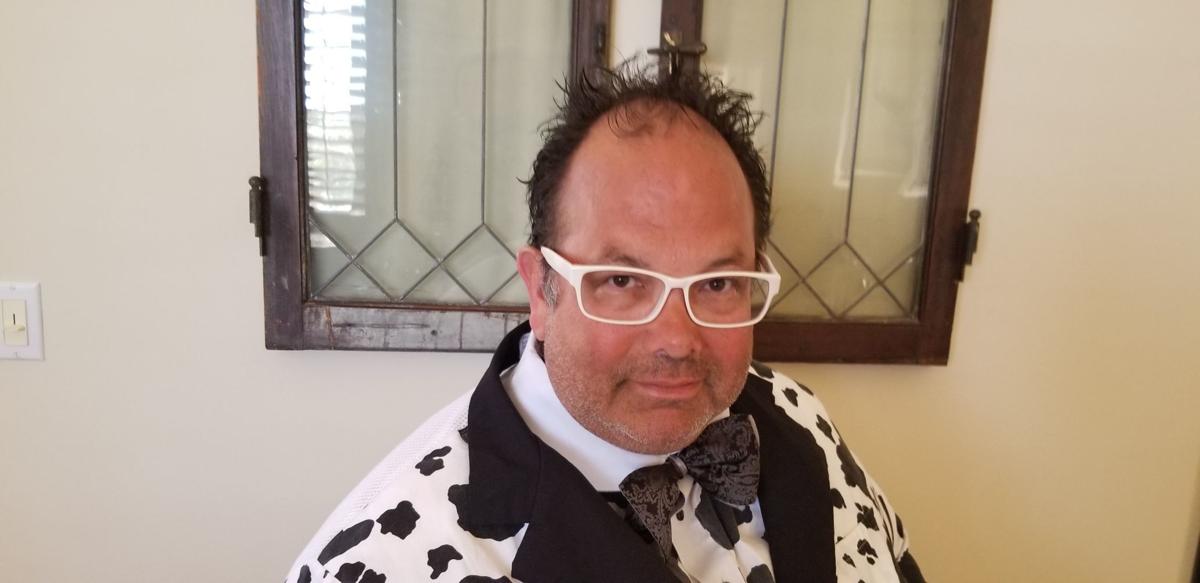 The rhetoric and hyperbole have no bounds. We have seen Gov. J.B. Pritzker shut down parts of Illinois again. It boggles my mind as to what he may be thinking in moving back to the draconian ways of this last spring.
We know so much more now than we did then.
Our efforts can be more efficient and better placed now with much better results. We still are hanging on the rising positivity rate cases as the deaths continue to decline. I may touch on his other motives later but just know, on its face, this doesn't make sense.
Let me tell you where Wall Street falls as to who might be the next president and what that might do to the markets. The top three things New York stock exchange traders are concerned with are: a vaccine, the trajectory of the current economy and the Federal Reserve Bank standing behind the market. They think that no matter who the president is, the government money will still keep flowing at a record pace and they are probably not wrong.
That's the recipe for 2021.
I don't think it is that easy — nothing ever is.
First, the vaccine idea is a great one but will not have 100% buy-in from the general public. The flu shot doesn't either. I say that a vaccine is "part" of the solution but not THE solution. It will definitely go a long way in helping with the psyche in the country, but it won't solve all the problems.
The economy is getting better but with each passing month, the pace of the improvement has been slowing. There is something there for both sides of the aisle. Those who say that it is improving — and it is, and those who say that it is slowing — which it is. We are getting better at a slower rate. I suppose it matters where your perspective begins but it is getting tougher and tougher to get back to where we were pre-pandemic.
And lastly, the Federal Reserve Bank will "do whatever it takes and be there" for the markets and help backstop any huge selloff. That is something that the market likes to hear. There is over $4 trillion of investor cash on the sidelines out there just waiting to get back in the market. That number in itself could also be a huge support mechanism to our equity prices here in the U.S.
Here is where I stand — we still have bad news heading our way. Slowly but surely it will reach our shores, but it's coming. Think about it – the restaurants are getting slaughtered. The cruise industry is getting slaughtered. The hotel industry is getting slaughtered. The airlines are getting slaughtered.
Sure, there have been some good news stories but there is still a lot more blood to be let on Main Street USA. Our brilliant leaders are also to blame. They have been our own worst enemy when it comes to economic growth. Think about it.
Shutting down the economy (again) is what people do who have no idea what to do. It is an act of desperation at best, and an act of laziness at its worst. We have the CEOs of some of these big companies in New York and Chicago who have said that their employees don't have to return until "maybe" some time in 2021.
What will that do to the multitude of small mom-and-pop businesses that rely on those canyons of buildings to be at least 80% occupied? We also have governors restricting movement among states. There are 43 states that New York has put restrictions on entering the state. Nobody will go. They won't fly. They won't get a hotel and they won't go out to eat. Our leaders are simply cutting off their own noses to spite their faces. These moves may be well-intentioned, but they are also stupid. Period.
I would be remiss if I didn't mention Thursday night's debate. Finally, we had an exchange instead of a shouting match. I think all Americans can agree that it was much better than the first debate and we actually got to hear policy rather than vitriol. One of the themes that had me yelling at the TV was the idea that lockdowns can still be a way to fight the virus.
Joe Biden made it clear that he would lock the country down again if need be. He actually said it three times. He also said that he's in favor of our first responders — something that I think his backers may have a problem with — remember, defund the police? But let's take him at his word — that he is a big supporter of the firefighters, police and all other first responders.
He will find himself in the same situation that the mayor of Chicago, Lori Lightfoot, and the mayor of New York, Bill DeBlasio, have found themselves in — massive budget deficits. For some reason, the left has a hard time understanding that if you shut your economy down, you are shutting businesses down. Thus, tax revenues fall precipitously. And, if you have no tax revenue, you can't pay those who you "say" you hold so dear to your heart. You won't be able to pay those first responders.
Just listen to how Lightfoot has been chirping the last few weeks about having to make some difficult decisions. I find it incredible how they complain about making the same difficult decisions that Americans and family businesses make when the government indiscriminately shuts them down.
There may be a point where shutting the economy down ... is an option that the country can't afford. Then what are our fearless leaders going to do who took the lazy option of shutting down rather than an efficient, targeted approach more intelligent nations and leaders have done?
It is terribly frustrating and feels like watching a slow-motion car wreck. Ask the people of Illinois how they feel about their new lockdown rules imposed by Pritzker. It's not an option — it's an exercise in laziness.
Scott Shellady serves as head of US Producers for Marex Solutions out of London, England, and as an adjunct professor of finance at DePaul University. Shellady lives in Portage, and can be found on Twitter at @ScottTheCowGuy. The opinions are the writer's.
Catch the latest in Opinion
Get opinion pieces, letters and editorials sent directly to your inbox weekly!