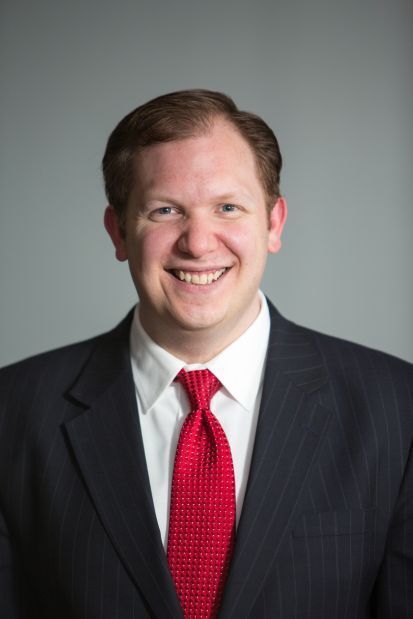 Partisanship aside, there is no greater professional bond in my opinion than the one formed by those who held similar jobs across many presidential administrations. From Oval Office events to racking up miles on Air Force One, those of us who worked in the White House press office have experienced similar highs and suffered similar lows.
So when asked, as a former spokesman for President George W. Bush, to share a few words of advice with the incoming Biden White House press office, I jumped at the chance and sent along these thoughts.
Always take the time to double-check your work. This applies to any job, to be sure, but the consequences of even an innocent typo can be catastrophic in the White House. No matter where one sits on the totem pole, especially when stationed in the West Wing, the eyes of the world are upon you. Double-check every statement, every email, everything that comes from the White House through your fingertips. Trust me when I say you don't want to send a New York Times article critical of the president that is meant for a mass staff distribution list to the press release list instead. You especially don't want to do it twice (ugh).
You have two masters. This is cliched by now, but it is most especially true after the tumultuous four-year battle between the Trump administration and the press corps. There is great symbolism in the real estate occupied by the press office and in particular the press secretary's office (50 feet from the Oval Office and 50 feet from the briefing room podium). When appropriate, advocate for media access as fiercely as you advocate for the president's policies — at home and abroad.
Foreign governments are skilled at trying to take advantage of the language barrier and confusion to shut out the American media on their soil. Stand up and protect access for our press and the right of the American people to know what their president is saying and doing.
Get to know the veterans. They will help you succeed. They are the unsung warriors of the networks and newspapers: the camera operators, sound technicians and photographers who have been there and done that time and time again from Reagan to today. They can help you navigate the unique circumstances of managing logistics within the White House complex and on the road. Sometimes a new White House crew wants to do things differently simply to do things differently. If you do, and the veterans of the press corps question a movement or the timing of an event, listen to their advice. They are trying to help you help them, which again, is all in service to the public you serve.
Share, share, share. Sharing is caring. And when you work at the White House, at least for me, there was no more gratifying feeling than sharing the experience with friends and family near and far. I lost count after giving my 300th West Wing tour. It seemed as though my mom offered them to anyone she ran into at Strack & Val Til. But even though it meant an extra hour in the office or coming in on a "day off" over the weekend, you can never replace seeing the look on someone's face when they gaze into the Oval Office for the first and, probably for them, only time.
Finally, enjoy every second because it goes by fast. Don't let walking through the gate become mundane. There is nothing mundane about what you're doing and where you're sitting. We Bush 43 White House types like to circulate this quote from our departed friend and colleague, and my former boss, Tony Snow: "Stop once a day and pinch yourself. The White House, with all its pressures, intrigues, triumphs, betrayals, joys and disappointments, is the most special place you will ever work. Look out the gates at the people who slow their gait as they pass, trying to get a glimpse of someone — anyone. They know what you're likely to forget. You're blessed. Work hard. Be honest. Understand the honor of your calling. Leave no room for regrets — for someday, in the not-so-distant future, you will be back where you started: On the sidewalk with the other folks, gawking at that grand, glorious, mysterious place — where Lincoln walks at night, and our highest hopes and dreams reside."
You made it through the gates, Team Biden. It's time to rise to the occasion. And if you have any questions, I am only a phone call away (but I will probably let it go to voicemail, so be sure to leave a message).
Pete Seat, a Schererville native, is a former White House spokesman for President George W. Bush and campaign spokesman for former Director of National Intelligence and U.S. Senator Dan Coats. Currently he is a vice president with Bose Public Affairs Group in Indianapolis, Indiana. He is also an Atlantic Council Millennium Fellow, Council on Foreign Relations Term Member and author of "The War on Millennials". The opinions are the writer's.