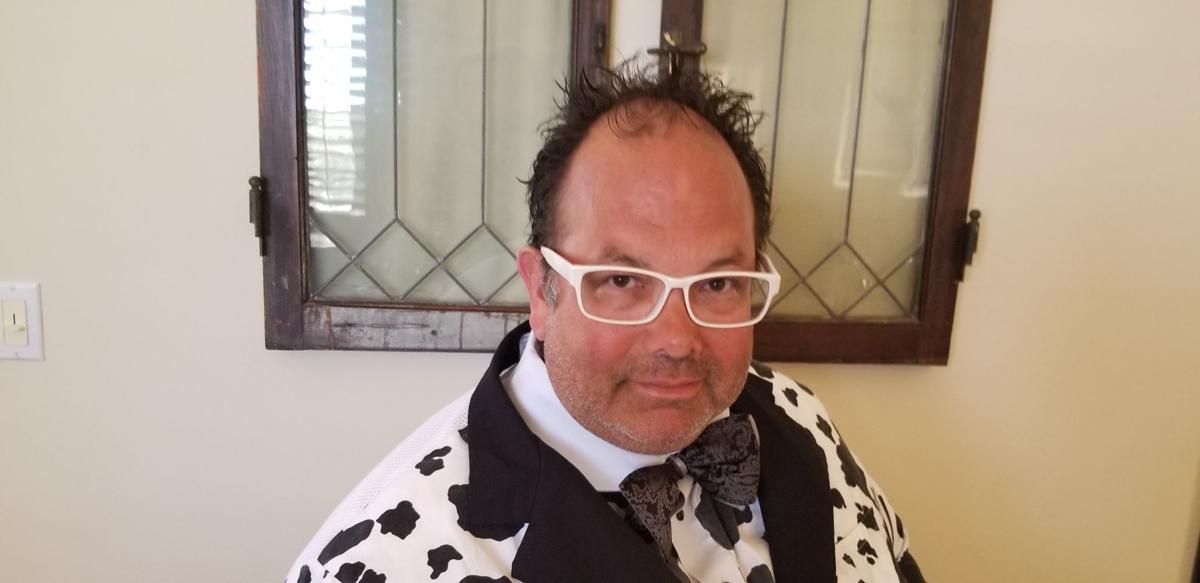 Social media can be such a good thing and at the same time be so horrible. On the one hand I get to keep in touch with all my friends overseas from the 16 years I lived outside of this country. On the other hand, once a day I am (apparently) the dumbest man that has walked the earth.
I rarely post anything except for my media hits across the airwaves and the comments are genuinely good — but every now and again, someone will take the time to take me to the woodshed. I purposefully do not block these people because, as uncomfortable as it may be, I like to hear what the other side has to say.
Often times they are full of emotion. They don't really have a solid argument, but they are genuinely upset. When you have a hard time following the basic rules of language, I know you are pretty aggravated.
When I have let things that are emotive call the shots in my life, it has generally led to a bad outcome. In the business of finance, when you let your heart rule your brain you lose money quickly. It is your job to keep your head as everyone around you loses theirs.
I have learned that lesson both financially, professionally, and personally.
Let's go back to 2003. I was so against the Iraq war that I let my emotions get the best of me. I was due to be flying to New Delhi to be in a wedding. It was going to be a lot of fun. I was trolling all the newspapers to make sure that it was going to be a safe decision.
The Iraq war was just beginning, and I didn't want to be taking any stupid risks. I researched and researched — on a daily basis — as to whether there were really any weapons of mass destruction. It seemed to me that it was a lot of hot air and I was against the idea of going in to neutralize them. As time went on, my position seemed to become more and more correct leading me to be more and more emboldened about whether or not we should get involved.
I totally lost sight of the wedding and was now just mad at our administration for becoming entangled in the Gulf. My emotions took over and I voted "against" George Bush. I cast a ballot for John Kerry — the Democratic nominee — but I didn't really know anything about him. I just wanted to send a message to the Bush administration about the war.
Well, I sent my message and Bush still won the election. Thankfully cooler heads prevailed than mine. John Kerry's true colors have come shining through. You could say that I am happy that I dodged the bullet of a Kerry administration. The war, in my mind, was still a mistake and the weapons of mass destruction never materialized but I am happier with that outcome than to have been saddled with John Kerry as president for four years. Whew.
Which brings me to my point. I can understand that Donald Trump's "style" may have rubbed people the wrong way or even totally turned them off. But if you take the man's accomplishments, put them down on a piece of paper, without his name on the top, you have to agree it would be pretty impressive.
You can hate the man but not his game. One common criticism is that he was too childlike. He fought back like a baby. Maybe so. There are a lot of Republicans out there who are glad to see someone fight back. I think he changed the playbook that way. But the big point that I am getting at is the mistake I made in the 2004 election. I voted "against" someone. I didn't vote "for" someone.
Our current situation is the direct result of that line of thinking. When you vote against something, you don't know what you are actually voting for. Talk about acting like a baby — voting against something instead of voting for something is "Baby" 101.
So, this is where we now find ourselves. We have someone in office who won because he "wasn't" someone else. Perverse isn't it? This is what we deserve. This is what we get.
Everyday is a new day because we don't know how high our taxes will go. We don't know how many undocumented immigrants will be flooding the country. We don't know how long we have to wear our masks even though we have been vaccinated.
Good policies trashed
We really only know one thing — our new president is much more progressive than we thought he was going to be. And to add insult to injury, the accidental president now is ruling by canceling anything that Donald Trump did. Even if it was a good idea, we need to get rid of any and all decisions that Donald Trump made regardless of their efficacy.
You say that the Keystone Pipeline was canceled because of environmental issues? Nope. The transporting of the oil will still go on, now with dirtier trucks and trains.
You say it was canceled because of economic issues. Well, you tell me what the price of gas at your pump has done since Biden took office. Talk about the ultimate in cancel culture.
Virtually every aspect of America is in the midst of being torn down and built back in the progressive's likeness. We have thrown energy under the bus.
Higher taxes will throw American corporations under the bus. Higher taxes will throw average, every day, hardworking Americans under the bus. How do I know that you ask? Well, his capital gains tax will bring in only $370 billion over the nest 10 years. Really? $37 billion a year for 10 years? The guy just spent $2 trillion last week. His plan to tax the rich won't be enough.
They are coming for middle America. They are coming for your wallet. They are rewriting America in their own likeness.
They want all the outcomes to be equal. They are beating the will to strive and succeed out of everyone. There are no more privileges in this world — only rights. The privilege of owning your own home is now a right. The privilege of higher education is now a right. You have a right to have money even without a job. Gimme, gimme, gimme.
This is what we get. This is what we deserve. We voted "against" someone, not "for" someone. We really don't know what we are getting because we didn't vote "for" it.
Although I learned the lessons of my mistake in 2004, I'm having to resurrect them today.
Scott Shellady is a financial markets commentator. He can frequently be seen on Fox Business, Bloomberg, CNN and TD Ameritrade. He is a broker with AG Optimus here in the Midwest and an adjunct professor of finance at DePaul University. Shellady lives in Portage, and can be found on Twitter at @ScottTheCowGuy. The opinions are the writer's.