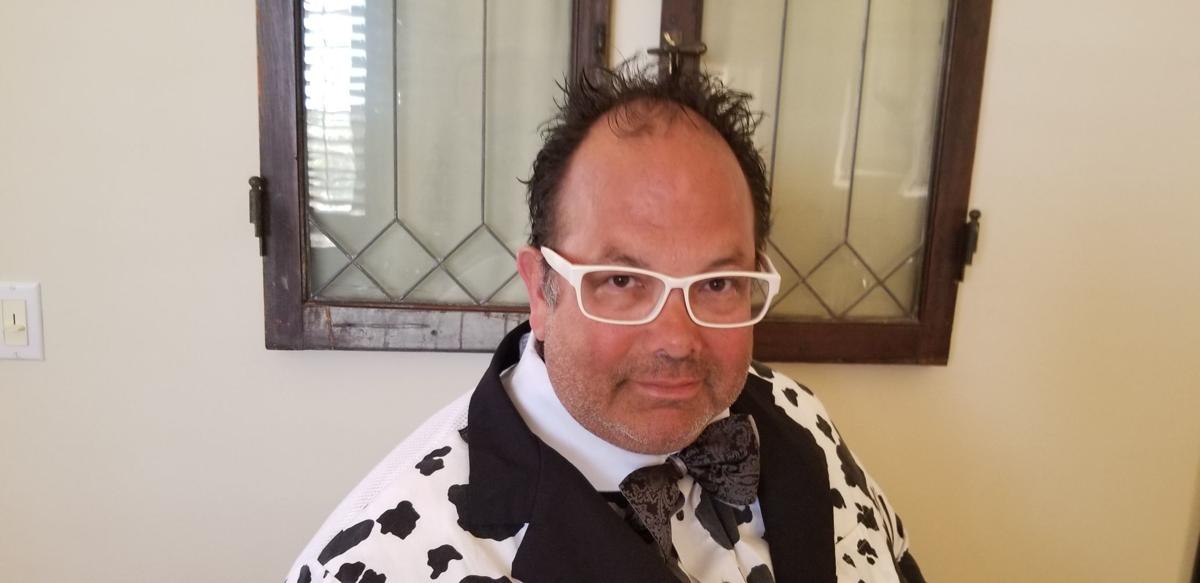 I am not sure how we got here but I don't like it. If you are skeptical, or even ask a basic question about the virus, you are labeled a science denier — or worse — a "Trumpster." If you dutifully comply, accept everything that is shoveled your way, you are considered considerate and understanding — maybe even inclusive.
I believe it is in our nature to ask questions.
That is why we are so successful as a nation and experience a robust economy (in normal times). We are creative, inquisitive and buck the trend — heck, that is how the country was founded — unconventionally.
We hear that we should just shut up and accept being locked away, closing our businesses to die on the vine as our elected (and some unelected) leaders get to swan about getting their full salaries and having to pinch no pennies.
How has this pandemic affected Lori Lightfoot and Bill DeBlasio — or even Dr. Fauci for that matter? This has been such a two-sided affair with one side bearing most of the brunt — us.
I am still amazed that we haven't seen more restaurants fight back by just opening up and accepting the consequences. I know that the liquor license is worth a lot but how much is it worth if you are bankrupt? I feel like I am screaming into a canyon where nobody is listening.
Businesses left to die
Ninety percent of restaurants in New York did not pay rent in August. Are you kidding me? 90%? What are they thinking letting these businesses die like this? I will never understand it. I must not have the right neurons firing around in my brain to accept what is happening to our small businesses in America.
It's like a bad dream or even worse a real nightmare.
They are allowed to stay open, but only to 25% - 50% of capacity, but have to pay 100% of their overheads? Are you kidding me? And what about the brain surgeon who is having a contest in Chicago for the best outdoor seating plan that adheres to the COVID guidelines. Does anyone remember what it is like to be in Chicago in February? This can't be real.
I will say it again and again. This is a democratic country. You should be in control of your own choices and the consequences of such. Period. What is it with people who think everyone should stay locked up, businesses closed, because a small portion of our society is vulnerable? If you are worried about getting sick — don't go outside or see anybody who has been outside. What is so hard to understand about that?
Just because you are afraid to go out doesn't mean I am. Why have we taken everyone's free will out of the equation? To flatten the curve? Done, delivered and dusted. Why can't we all judge the risks for ourselves now and accept our own consequences? I know, I know, the government knows better. Just look how well they know how to budget money. Absolute geniuses.
What makes a person an expert? We have turned over control to people we "think" may be experts. I say we throw that word around a little too liberally nowadays. Just like everyone who rescues a cat from a tree should not be called a "hero" — but I digress.
Everyone is an expert today, everyone is a hero today, everyone gets a trophy today and everyone makes the team today. I will not apologize for needing some sort of reference point or standard for deciding if anyone is good enough for the team or good enough to be called an expert.
The experts are bankrupting the country.
Elected officials undismayed?
If they call for a shutdown, they should have to shut down as well. See how it feels. I think that would be a nice perspective. If the governors and other elected officials had to give up their paychecks while we were shut down, I know things would be different.
What they will never feel is the aftereffects of the shutdown, the destroyed personal finances, the spoiled food and never-ending threatening letters from lawyers. Shame on them. They are single-handedly destroying our Main Streets and reshaping the vendors of the future.
Who has the money to save everything you have, open up or invest in a small family owned restaurant only to have the governor overreact and shut down your dream with a light switch? First for a few weeks, then months. Nobody is going to invest like that for very long. The risk is too great. There are no single proprietors who have the capital to build into their budgets being shut down for six months at a time. Only large corporations can do that.
These elected officials are turning our family owned restaurants and small businesses into mummies — barely able to survive. The Main Street of the future will be only occupied by the corporations that can afford a shutdown. I call that Bed, Bath and a Burger. Restaurant chains and big box stores will be the only thing that dot our landscape. Gone is the local flair and family run hardware store.
These governors have decimated the gym industry. Think about it. They have changed the landscape for years and maybe forever. The at-home workout equipment has always been around and was steadily improving as of late. But now, since your local gym has been closed or severely restricted, the boom in exercise bikes and treadmills has been historic.
More and more homebuyers are demanding workout rooms in their new homes. Gym owners cannot be happy about that. Especially because it was none of their doing. Think about all the mom and pop restaurants in Chicago and New York that are already bankrupt. Think about those families. Generations of store owners will be wiped out by leaders who have no pain or plan — have built nothing — and taxed you for the right.
It is enough to drive you crazy. Or maybe not. Maybe you think, in the name of safety we should bankrupt these families, restrict your movements and limit gatherings. American needs to wake up. We are well and truly being had.
They tried or are trying to cancel Halloween — it's not even a government holiday. Watch this space, they will try to limit the number of people who you can have around your Thanksgiving table. My only question is this — Is that going to be enough for average Americans to fight back against this random nonsense?
I will meet you at a homogenized burger chain to discuss over a bland machine-cooked meal before we head off to Walmart to buy something made in a foreign country.
Scott Shellady serves as head of US Producers for Marex Solutions out of London, England, and as an adjunct professor of finance at DePaul University. Shellady lives in Portage, and can be found on Twitter at @ScottTheCowGuy. The opinions are the writer's.
Catch the latest in Opinion
Get opinion pieces, letters and editorials sent directly to your inbox weekly!