It's hard to believe that the overwhelming majority of Americans — whether or not they were ever partisan — haven't formed an opinion by now about the state of our national politics. After all, we've all been forced to endure years of various accusations and investigations that recently culminated in the impeachment and failed prosecution of President Donald Trump.
And, even after a moderate Senate acquitted on the articles of impeachment brought against the president by the angry liberals running the U.S. House of Representatives, it seems that there may be no end in sight for this nonsense.
Those who continue this effort do so at their political peril. It appears the American people have had enough.
Talk of impeachment began soon after the November 2016 election, even before Trump's inauguration. A Washington Post headline printed the day the president took the oath of office declared: "The Campaign to Impeach President Trump has Begun."
Early on, his adversaries placed the goal of removing the president from the Oval Office on the front burner. While he sought to deal with policy issues such as job creation, trade, sensible regulation and criminal justice reform, he was always treated as the enemy by Speaker Nancy Pelosi and her colleagues. There was no honeymoon for Trump.
Members of Congress including Maxine Waters, Al Green, Jerry Nadler and Adam Schiff carried the torch in the crusade to find something — anything — by which to hang articles of impeachment. While the concept of impeachment was proposed by the Founding Fathers to be a remedy for "Treason, Bribery, or other high Crimes and Misdemeanors," Pelosi's lieutenants set a low bar for their impeachment efforts. First it was alleged collusion with Russia during the 2016 election. Then an affair with a porn star. Then not being critical enough of racist protesters in Charlottesville, Virginia.
What they ended up with — an alleged quid pro quo in Ukraine — resulted in two weak, politicized charges sent to the Senate after a partisan investigation and vote. In the Senate, it was easily rebutted and dismissed in — once again — a partisan vote.
Now, as an American people, we are faced with a new challenge. How will this impeachment affect the national conversation? After creating a constitutional crisis, how do liberals expect us to pick up the pieces and get back to our normal lives again? Has this partisan exercise ignited a "cold civil war" in America?
Liberals have drawn the battle lines to energize their base. Speaker Pelosi insisted that President Trump is "impeached forever," and that "cannot be erased." Senate Minority Leader Chuck Schumer stated his colleagues will not accept an acquittal as legitimate. So how does he intend to get back to work now that the acquittal has occurred?
Protests and rallies were organized on both sides before and during the trial, and those seeking Trump's removal will inevitably continue their crusade. And we are now in an election year, when tempers are likely to flare even more.
While the blame game is going to spark some lively debate among the president's detractors, it's interesting to see that the president's approval rating is actually at a personal best in Gallup polling.
There is no doubt liberals still want to try to turn this issue around, make more claims against the president and his supporters in Congress and maybe even roll the impeachment dice again. What's next? Possibly accusations of emolument, charging that he is using the presidency to make money for his hotels and resorts. Representative Green still has three articles of impeachment alleging bigotry and racism.
Those instigating a perpetual campaign of personal destruction against Trump are risking a firestorm that may burn them the most. They seem to fail to recognize that the American people will soon have their own say regarding the president's political fate, and liberal witch-hunting may be helping the president more than hurting him.
Slideshow: Famous Hoosiers throughout the years
Alex Karras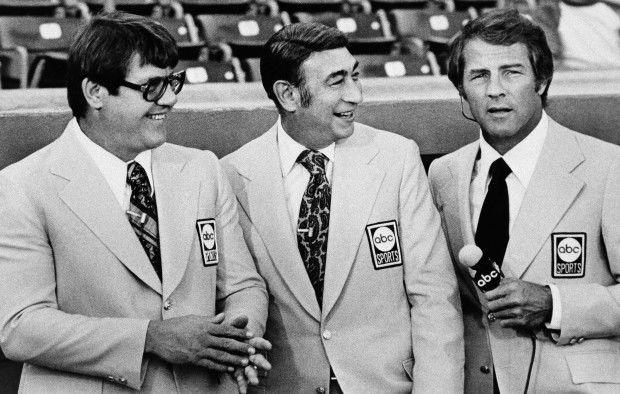 Alex Karras became the best known member of a football-playing family, with a career as a dominant defensive lineman in the National Football League, followed by an acting career that included notable roles in "Blazing Saddles" and "Webster."
Karras was born in Gary on July 15, 1935. His father was a Greek immigrant and doctor; his mother a nurse. Karras' brothers Lou, Ted and Paul all played football, Lou and Ted in the NFL.
Karras graduated from Emerson High School and attended the University of Iowa, where he earned the Outland Trophy as the best interior lineman in college football. He was drafted with the 10th overall pick in the 1958 NFL draft by the Detroit Lions.
Karras played for the Lions from 1958-62 and 64-70. He was suspended for the 1963 season after admitting to gambling on NFL games. He was a four-time Pro Bowl selection and was named to the 1960s All-Decade NFL team.
His wider fame had its start in the major role he played in George Plimpton's book "Paper Lion," chronicling the writer's experience as an amateur quarterback for the Lions. When the book was adapted as a movie, Karras played himself opposite Alan Alda's Plimpton.
Karras appeared in a variety of movies and TV shows, including "Blazing Saddles" as the outlaw Mongo, who memorably knocked out a horse with a single punch; "Porky's"; the TV miniseries "Centennial," and his starring role in the sitcom "Webster," which he produced with his co-star and wife, Susan Clark.
Karras also worked as a commentator on Monday Night Football broadcasts from 1974-76, alongside Howard Cosell and Frank Gifford.
Karras had six children with his two wives. He died at age 77 on Oct. 10, 2012 in Los Angeles, suffering from kidney failure, cancer and dementia.
Becca Bruszewski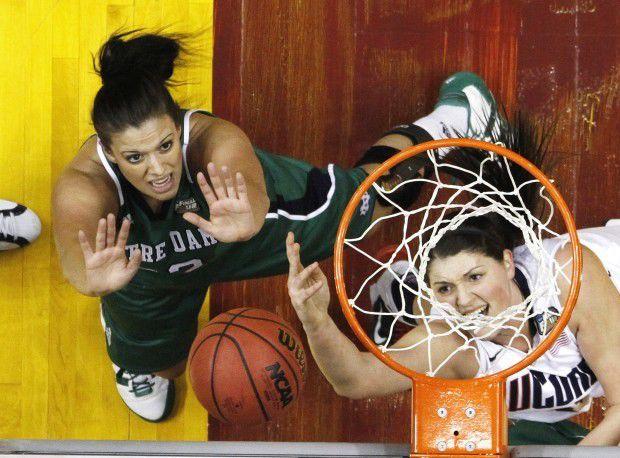 Whether it was basketball or volleyball, Becca Bruszewski found a way to stand out.
The 6-foot-1 Wheeler graduate was The Times Player of the Year and an Indiana All-Star in 2007, finishing second runner-up for Miss Basketball. In volleyball, she was a three-time all-state selection.
After averaging 19.4 points, 9.7 rebounds, 2.8 blocks and 2.8 steals per game during her four-year career at Wheeler, Bruszewski earned a scholarship to Notre Dame, where she graduated from in 2011.
She played in 136 games for the Fighting Irish and was a co-captain in her senior year, when N.D. fell to Texas A&M in the national championship game. She finished her Notre Dame career with 1,148 points and 549 rebounds.
Bruszewski has played professionally in Finland and Puerto Rico since college. She was an assistant coach for the Wheeler boys basketball team for three seasons. She's currently the co-director of the Midwest Basketball Academy Select girls basketball program. She's currently the head girls basketball coach at South Bend St. Joseph's.
Betsy Palmer
Betsy Palmer, a 1944 graduate of East Chicago Roosevelt High School, enjoyed a busy and successful career in movies and on TV for decades. She died in 2015.
Her fans spanned young teens who connected her to the role of the murdering mother of hockey mask wearing Jason, from the long-running "Friday the 13th" film franchise to older generations who recalled her broad-beaming smile as a witty and effervescent panelist on the CBS game show "I've Got A Secret" in the 1950s.
Palmer's last return to Northwest Indiana was in April 2005 to do a charity play performance of "Love Letters" at Munster High School. In December 2013, she was inducted to Northwest Indiana's South Shore Wall of Legends, but did not attend the ceremony.
Palmer told The Times when she was cast in "Friday the 13th," the film's director and screenwriter came to see her on Broadway while she was appearing in a two-year run of "Same Time Next Year." After they met her backstage after the show, they scheduled a meeting to drive out to her then home in Connecticut and discuss the film over coffee.
"The director really only knew me from my role in the 1955 film 'Mr. Roberts' with Henry Fonda," said Palmer, who in 1955 also had a starring role in "Queen Bee" opposite Joan Crawford.
"And they wanted this goody-two-shoes type to play this surprise ending killer. When I drove up to the real summer camp where the film was being shot in New Jersey and I saw the sign for 'Camp Crystal Lake,' I took that as a good luck omen since as a girl, I had spent my summers at at Crystal Lake in Warsaw, Ind."
Beulah Bondi
Beulah Bondi was a pioneering woman in the motion picture industry. If you've ever seen "It's a Wonderful Life" — and who hasn't? — you've seen her as "Ma Bailey," Jimmy Stewart's mother. But that's only one of nearly 100 TV and film roles she played in her lifetime.
Bondi was named Beulah Bondy when she was born May 3, 1888, in Valparaiso. She performed the title role in "Little Lord Fauntleroy" on the Memorial Opera House stage at age 8 and earned a rave review. She earned bachelor's and master's degrees from Valparaiso University.
Bondi left Northwest Indiana to seek fame and fortune as an actress. She changed her name to Bondi because her father disapproved of her choice to pursue an acting career.
Bondi's first big break was on Broadway, four days before Christmas in 1925, when "One of the Family" debuted. She was in a variety of Broadway shows afterward. It was Elmer Rice's "Street Scene," which debuted in 1929, that launched her film career. Bondi was asked to reprise her "Street Scene" role in the movie by the same name.
Bondi was a regular fixture in the 1930s and 1940s, when she was a key member of the ensemble casts that studios used to great effect as they cranked out films for eager movie audiences.
Bondi played Stewart's mother not just in "It's a Wonderful Life," but also in "Mr. Smith Goes to Washington," "Of Human Hearts" and "Vivacious Lady." Her TV filmography includes appearances on "The Waltons" and "Wagon Train." She won an Emmy in 1976 for her role on "The Waltons."
Bondi also was one of the first five actresses nominated for the newly created Oscars category of "Best Supporting Actress" for her role in "The Gorgeous Hussy."
Her films often appear on TCM. Watch for movies like "Remember the Night," "The Gorgeous Hussy," "Watch on the Rhine," "Tonight We Raid Calais" and more.
She returned to Valparaiso periodically to visit family and old haunts, including the Memorial Opera House and Valparaiso University. She is credited with giving a "generous donation" in 1967 to the Memorial Opera House to help purchase new seating.
The Porter County Museum of History has a collection of artifacts that once belonged to her.
Bondi never married. She died on Jan. 11, 1981, from complications of a fall — after she tripped over her cat.
Bianca Ferguson
Back in the heyday of daytime soap operas in the 1970s and 1980s when people would set their VCR to record every second of drama, an on-screen presence was Bianca Ferguson.
From 1978 to 1987, the Region native played Claudia Johnston Phillips on the wildly popular "General Hospital."
The actress was born Feb. 11, 1955, in Gary. Although best known for her soap opera role, Ferguson also appeared in "The Buddy System" and "Lois Gibbs and the Love Canal," a 1982 television movie about environmental activism in the New York neighborhood known as Love Canal, which was built on a toxic waste dump.
Ferguson's credits also include an appearance on "What's Happening!" "Roots: The Next Generations," "Beverly Hills 90210," "Dream On," "The Gifted" and on "ABC Weekend Specials."
Ferguson was in the news again in 2014 when her husband, actor Meshach Taylor, died. Taylor—who attended high school in Indianapolis—also had a long acting resume. He was best known for his role as Anthony Bouvier in the TV series "Designing Women" and as Hollywood in the movie "Mannequin" and its sequel.
Brandon Moore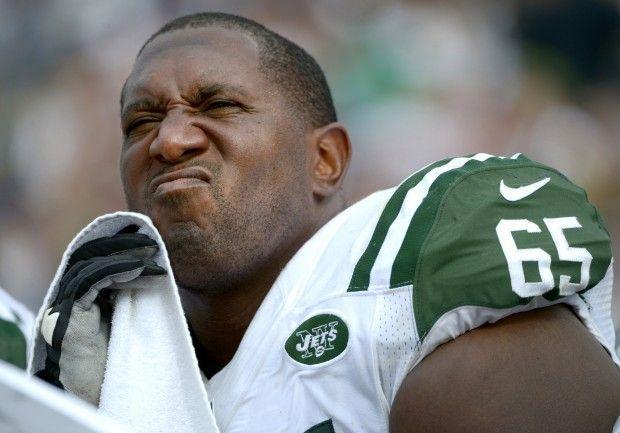 The Steel City's Brandon Moore became an iron man of the NFL during a 10-year span for the New York Jets, during which he started 142 of 144 games.
Moore was born in Gary on June 3, 1980. He attended West Side High School and the University of Illinois, where he played defensive tackle for Coach Ron Turner and earned a degree in English.
Moore was not selected in the 2002 NFL draft, but the Jets signed him as a free agent.
He spent 2002 on the practice squad, then played his first game in 2003. He was shifted to offensive guard, and played on a line widely considered to be the league's best in 2009.
In that year and 2010, the Jets advanced to the AFC championship game, losing to the Indianapolis Colts the first time and to the Pittsburgh Steelers the second.
Moore was chosen to play in the Pro Bowl in Honolulu after the 2012 season. Also that year, he was elected to the NFL Players Association's Executive Committee.
After the 2012 season, the Jets chose not to re-sign Moore. He signed a one-year deal with the Dallas Cowboys, but decided to retire shortly after.
"I gave it my all," Moore told The Times upon his retirement. "I didn't shortchange myself or the guys around me."
During his career, Moore returned to Gary to host football camps, and he has returned since then to speak with young people.
Moore lives in New Jersey with his wife and three children.
Bridget Pettis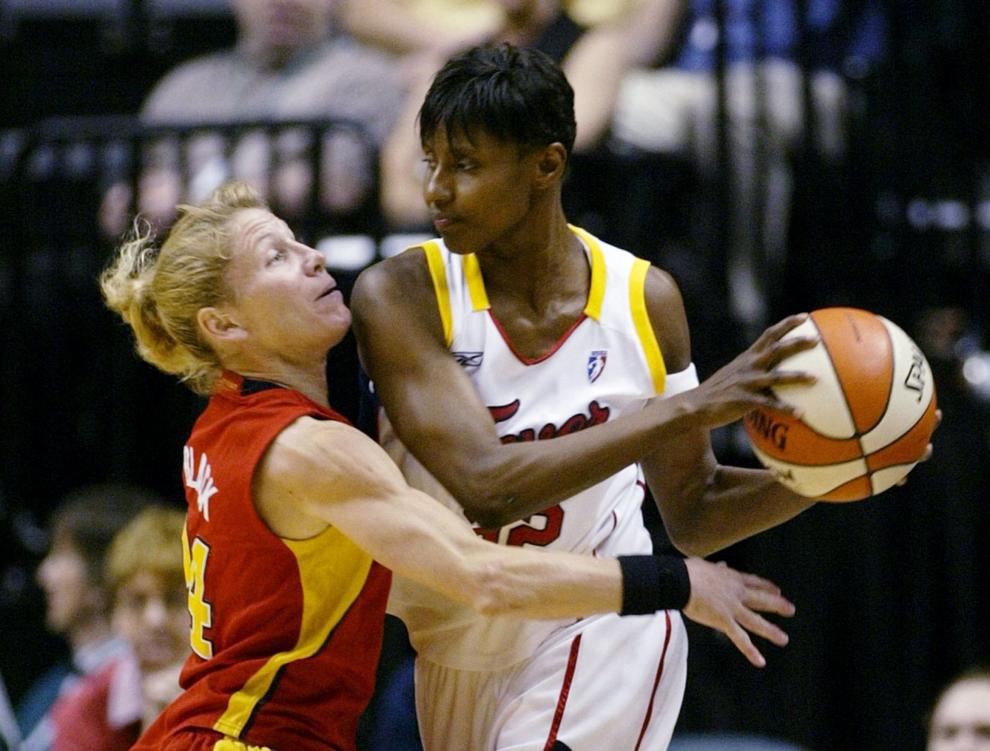 Bridget Pettis, an East Chicago native and 1989 E.C. Central High School graduate, has been a part of the WNBA since its inception in 1997.
The seventh overall pick of the Phoenix Mercury in the inaugural WNBA Draft, she played eight seasons in the association with the Mercury and Indiana Fever, appearing in a franchise-record 154 consecutive games with Phoenix. Over an eight-season career, Pettis scored 1,408 points in 228 games.
Pettis served as assistant coach with Phoenix from 2006-2009, winning two WNBA championships. She was director of basketball operations from 2010-11 with Phoenix and then an assistant coach with the Los Angeles Sparks in 2013. She joined the Tulsa Shock staff in 2014 and remains in that capacity with the franchise, which relocated to Dallas in 2015.
An Indiana All-Star at East Chicago, Pettis averaged 17.6 points and 7.5 rebounds per game as a senior under Hall-of-Fame coach Bobbie DeKemper. She led the Cardinals to an 18-2 record and the first two sectional championships in program history.
After two years at Central Arizona Junior College, she went to the University of Florida, where she graduated from in 1993 with all of the school's 3-point field goal records, including most in a game (eight). Her 15.2 career scoring average ranks sixth in Florida history. Pettis was an all-Southeastern Conference selection, helping the Gators to their first-ever NCAA tournament berth.
She was be inducted into the Indiana Basketball Hall of Fame April 29, 2017.
Carole Lombard
Carole Lombard became a legend early and died early as well.
Lombard was born Jane Alice Peters in Fort Wayne on Oct. 6, 1908. Her mother took the family to Los Angeles, where a film director spotted her playing basketball with the neighborhood boys at age 12. She was in "A Perfect Crime" at age 12 and then quit school at age 15 to pursue an acting career, according to the Internet Movie Database.
Lombard made the transition from silent movies to talkies, unlike some who had voices unsuitable for the new technology.
She was nominated for a Best Actress Oscar for "My Man Godfrey" in 1936. At the height of her career, she was reportedly earning $35,000 a week.
Her last film was "To Be or Not to Be," in 1942. She died before the film was released. On Jan. 16, 1942, she was aboard a plane returning from a war bond rally in Indiana when the plane crashed near Las Vegas. Lombard, just 33 years old, died along with her mother and 20 other passengers.
Charlie O. Finley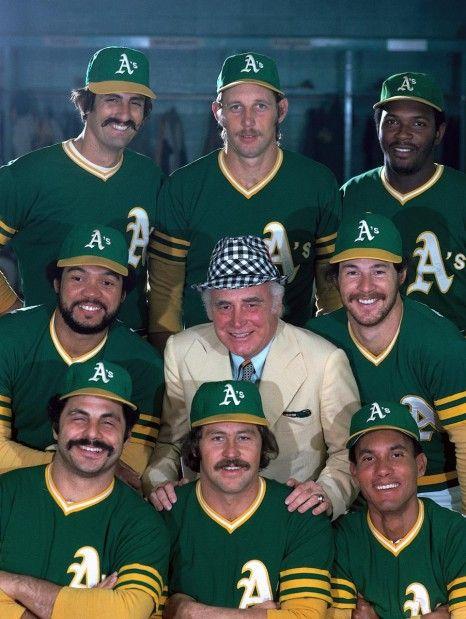 He was as colorful and loud as the green and gold uniforms his Kansas City and Oakland Athletics teams wore.
Charles Oscar Finley, along with former Cleveland Indians, St. Louis Browns and White Sox owner Bill Veeck, saw baseball's reserve clause could create free agency, which it did. He and then-players association President Marvin Miller also realized the free agency could work to the owners' advantage. If the owners allowed all players to become free agents every year, it would match the supply with the demand.
Also part of his lore were Charley O the mule, orange baseballs, a pennant porch in Kansas City, the 1972 mustachioed players, the designated hitter and designated runners.
Finley was born outside of Birmingham, Alabama, on Feb. 22, 1918. When he was 15, the family moved to Gary. He graduated from Horace Mann High School on the Steel City's north side. Like many of his generation, he went to work at U.S. Steel's Gary Works and played semipro ball.
He became an insurance salesman but contracted tuberculosis and was in the sanitarium in Crown Point for 2 1/2 years. He then came up with a plan to sell disability insurance to doctors, which made him a millionaire.
He bought the Kansas City Athletics from the estate of Arnold Johnson in 1960. After bickering with Kansas City for a new stadium, he moved the A's to Oakland before the start of the 1968 season. In 1967, he "fired" Hawk Harrelson, and the Red Sox signed him, thus helping them win the 1967 American League pennant.
His teams won American League West titles from 1971 to 1975 and three straight World Series from 1972 to 1975. He lived on a farm outside of LaPorte. The barn had a big "Swingin' A's" logo painted on it that could be seen from the Indiana Toll Road. He paid the 1972 players to grow mustaches.
He lost Jim "Catfish" Hunter to free agency for not fulfilling part of his contract.
In 1975, Finley failed in trying to get rid of Commissioner Bowie Kuhn. The next year, Finely began a fire-sale of championship team before his stars declared free agency.
Finley tried to sell Vida Blue to the Yankees and Rollie Fingers and Joe Rudi to the Red Sox. Kuhn voided the deals, declaring they were "in the best interests of baseball."
Finley, who also owned for a short period the California Golden Seals of the NHL, also threatened Oakland officials to move the team to Toronto and Denver. He sold the A's in 1980.
He died on Feb. 19, 1996.
Chris Hunter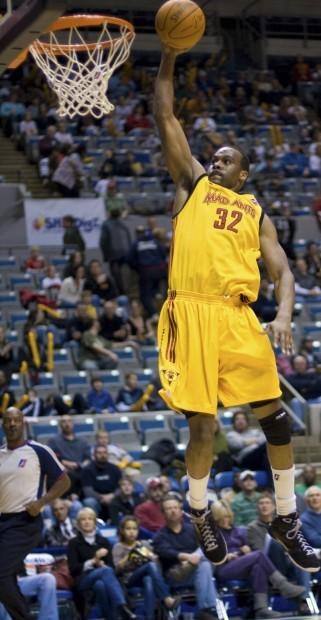 His playing career in the NBA may have only lasted 60 games, but basketball remains at the center of Chris Hunter's life. The West Side High School and University of Michigan graduate became the director of player personnel for coach John Beilein at his college alma mater in Sept. 2014.
A 6-foot-11 forward, Hunter played with the Wolverines for coach Tommy Amaker from 2002 to 2006. He averaged 7 points and 3.5 rebounds over 105 career games. The 2005-06 captain, he was part of the 2004 NIT championship and 2006 NIT runner-up teams.
From there, Hunter spent the next few years overseas, signing with teams in Switzerland, Poland and Belgium before coming back to the U.S. to play for the Fort Wayne Mad Ants. In April 2009, Hunter was picked up by the New York Knicks, but was waived six months later before appearing in a regular-season game.
A 2009 Developmental League All-Star with the Mad Ants, he was acquired by the Golden State Warriors and remained there through the season. Hunter never made it back to the NBA, playing in the Summer League for the Knicks in 2010, signing with the Knicks in Dec. 2011, only to be let go shortly thereafter, and seeing time with the Los Angeles Clippers Summer League team in 2012. His career ended in Dec. 2013, when he was waived by the Mad Ants following his fifth stint with the team.
Claire Malis
Fans of the daytime soap opera recognized her as Dr. Dorian Lord from "One Life to Live," in the late 1970s, but Claire Malis — who also went by Claire Malis Callaway — had a career that spanned well beyond that stint, from 1970 to 2007.
The Gary native was born Feb. 17, 1943, and died Aug. 24, 2012, of congestive heart failure and pneumonia.
A graduate from Indiana University in Bloomington where she majored in theater and education, Malis spent her life racking up role after role on stage, the small screen and the big screen.
Her resume includes time on "The Incredible Hulk," "From here to Eternity," "Taxi," "CHiPs," "St. Elsewhere," "Our House," "The Facts of Life," "Falcon Crest," "Murphy Brown," "L.A. Law," "The Positively True Adventures of the Alleged Texas Cheerleader-Murdering Mom," "Picket Fences," "Murder, She Wrote," "The Client," "Suddenly Susan," "Will & Grace," "CSI: Miami," "Line of Fire" and "Anna Nicole."
Her acting appeared in everything from dramas to comedies to action thrillers.
Malis also co-created In the Trenches Productions, a production company dedicated to entertainment for women.
She died just five years after her final acting credit. Malis is survived by her husband Thomas Callaway, an architectural and interior designer, and their son, Catlin.
Cole Porter
If you know anything about music, or if you know anything about Indiana, you've heard of composer and songwriter Cole Porter.
Porter has been dead more than 60 years, but his music lives on. The musical "De-Lovely" is based on Porter's life.
His most popular musical, "Kiss Me, Kate," ran for 1,077 performances in New York and 400 in London. It won the first Tony Award for Best Musical. Porter won for best composer and lyricist.
Porter was born June 9, 1891, in Peru to a wealthy family. When he was sent to Worcester Academy in Massachusetts in 1905, Porter took an upright piano with him.
At Yale University, Porter was a member of a number of musical groups, including the Whiffenpoofs, an a cappella group. In his senior year, he was elected president of the Yale Glee Club and was its principal soloist. He wrote 300 songs at Yale, including the football fight songs "Bulldog" and "Bingo Eli Yale," also known as "Bingo, That's the Lingo!"
In 1917, when the United States entered World War I, Porter moved to Paris. he maintained a luxury apartment and held wild parties.
It was in 1928, at age 36, when Porter had his first hit Broadway musical, "Paris." Among the songs were "Let's Misbehave" and "Let's Do It."
"The New Yorkers," in 1930, featured the song, "Love for Sale." "Gay Divorce," Fred Astaire's last stage show, in 1932, featured the still-popular song, "Night and Day." "Anything Goes," in 1934, was another hit.
The soundtrack of "Anything Goes" has several songs that will get you singing, including "I Get a Kick Out of You," "All Through the Night," "You're the Top," "Blow, Gabriel, Blow" and, of course, "Anything Goes." 
Porter wrote a number of other familiar songs for shows in the 1930s, including, "Begin the Beguine," "It's De-Lovely," "In the Still of the Night," "Don't Fence Me In," "My Heart Belongs to Daddy," "Do I Love You?" and more.
Also occurring in the 1930s was the riding accident that changed his life. He was riding with Countess Edith di Zoppola and Duke Fulco di Verdura in Locust Valley, New York, when his horse fell on him, crushing his legs and leaving him crippled.
In 1948, Porter's hit musical "Kiss Me, Kate" debuted. It features several familiar standards, including "Another Op'nin', Another Show," "Too Darn Hot" and "Always True to You (in My Fashion)." The show became a Hollywood hit a few years later.
Porter was famous enough that the U.S. Postal Service issued a stamp in his honor in 1991, on the centennial of his birth.
His life was chronicled in 1946 show "Night and Day" and the 2004 film "De-Lovely."
Porter died of kidney failure on Oct. 15, 1964, at age 73. He is buried in Peru.
Crystal Gayle
Crystal Gayle, like her famous older sister Loretta Lynn, is a coal miner's daughter.
Gayle was born Brenda Gail Webb in Paintsville, Kentucky, on Jan. 9, 1951. She moved with her family to Wabash when Brenda was 4.
While still attending Wabash High School, she went on tour with her sister for a few weeks each summer. Upon graduation in 1970, she signed a recording deal with Decca Records, the label her sister used. But because Decca already had a singer named Brenda Lee, Brenda Webb was asked to change her first name.
Loretta Lynn suggested the name Crystal after seeing a sign for a Krystal hamburger joint, and Crystal Gayle's stellar career was launched.
Her 1970 debut single, "I've Cried (The Blue Right Out of My Eyes)," was a Billboard Top 40 song on the country chart. She didn't appear on the Country Top 40 again until 1974, "With "Restless."
Gayle left Decca for United Artists, where she was given the creative freedom she desired and developed her own style. The first album, "Crystal Gayle," produced a No. 6 song, "Wrong Road Again." Then the hits began coming.
Her producer, Allen Reynolds, convinced Gayle to record, "Don't It Make My Brown Eyes Blue," her signature song. The song was a No. 1 single on the pop chart. Her album, "We Must Believe in Magic," became the first platinum album by a female country singer.
It also launched a worldwide tour. She became the first person to tape a performance on the Great Wall of China.
Gayle has released a long string of hit songs and albums. Like her sister, Gayle has reaped numerous awards, too. She continues to perform on tour.
The Wabash County Historical Museum opened the Crystal Gayle Theater in fall 2015, an occasion that brought her back to her hometown. The exhibit will include Gayle memorabilia.
In 2002, CMT — Country Music Television — ranked her 33 in a countdown of the 40 Greatest Women of Country Music. People magazine named her one of the 50 Most Beautiful People in the World in 1983.
She has a star on the Hollywood Walk of Fame, unveiled in 2009, near her sister, Loretta Lynn.
Darrel Chaney
Darrel Chaney, a 1966 graduate of Morton High School, was part of the Cincinnati Reds' famed Big Red Machine teams of the 1970s, playing in three World Series (1970, 1972, 1975) and winning a title in '75.
A three-sport athlete while with the Governors, Chaney was named the Times Athlete of the Year in 1966.
He had several Big Ten football scholarship offers coming out of high school but signed with Ball State so he could play football and baseball. He passed on college after being selected by the Reds in the second round of the 1966 draft, signing for a $6,000 bonus.
Chaney made the Reds roster in 1969, splitting time at shortstop before settling in as a backup to slick-fielding Davey Concepcion. Chaney was traded to Atlanta after the 1975 season and in 1976 batted .252 with 50 RBIs as the Braves' regular shortstop. He was unable to hold the job over the next three seasons and was released at the end of the 1979 season.
In 915 career games, Chaney hit .217 with 14 home runs, 190 RBIs, 237 runs, 458 hits, 75 doubles, 17 triples and 10 stolen bases. He worked as a Braves radio and TV announcer in the early 80s.
Chaney is a past Chairman of the Board of the Major League Alumni Marketing and a Senior Vice President of Sales and Marketing at a retail services organization. A resident of Sautee Macooche, Georgia, the 69-year-old Chaney is a Christian and motivational speaker. Dan Hettinger wrote a biography on him called "Welcome to the Big Leagues . . . Every Man's Journey to Significance." His wife, Cindy, was also a Morton graduate.
David Neville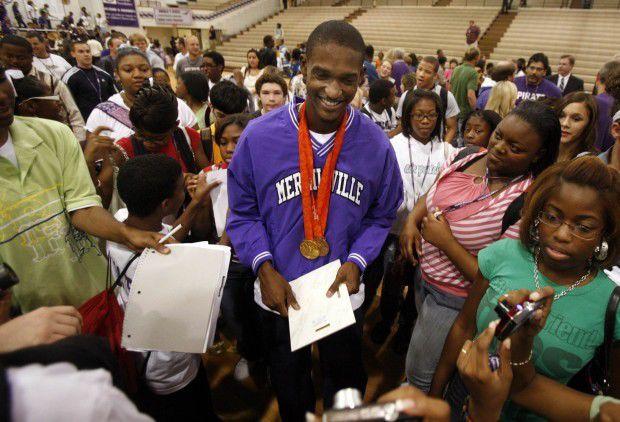 David Neville, a 2002 Merrillville graduate, has impacted the sports of track and field at the high school, college and professional levels.
Neville won two medals at the 2008 Beijing Summer Olympics. He ran on the gold-medal 1,600-meter relay team that posted a record time of 2 minutes, 55.39 seconds. He also garnered a bronze in the open 400, lunging across the finish line to place third in 44.8.
"It's all about sacrifice…the dive was sacrifice," Neville said on his website, davidneville3.com.
Neville's medals were the first by an Indiana University track and field athlete since 1960. While continuing his training in Los Angeles with fellow world-class sprinters, Neville worked as a personal trainer and gave individual lessons to area prep athletes. Neville was a certified fitness trainer and a member of International Sports Sciences Association.
After retiring from the professional circuit in March 2014, he became the head coach for the Taylor University men's and women's track and field programs in May 2014, moving back to Indiana with his wife, Arial, and daughter, Acaia. In April 2016, Neville participated in a reality competition series on FOX called "American Grit" with host John Cena and 15 other contestants. In military-themed challenges, along with four military heroes, Neville's team dominated the competition, three of the four making it to the finale.
Neville was a three-time Big Ten indoor and outdoor track champion in the 400 at IU before going pro with Team Nike as a junior. He completed his undergraduate work and earned a degree in Music Education from the Jacobs School of Music in 2007. Though he didn't run the 400 in high school until he was a senior, Neville was an instant success. He won the 2002 state title in 46.99, a mark that still stands 15 years later.
Diana of the Dunes
Diana of the Dunes may be the Indiana Dunes' most well-known legend.
Born Alice Mable Gray in Chicago on Nov. 28, 1881, Gray graduated Phi Beta Kappa from the University of Chicago with a degree in mathematics, according to the U.S. Naval Observatory website.
She went to work at the USNO later that year.
"If the monotony of computing was difficult for other bright women, it must have been especially difficult on Alice Gray, she was to say the least, a free spirit," according to the USNO site.
She left the USNO in 1905, when she left Washington, D.C. for Germany to continue her studies. When she returned to the United States, she went to work in Chicago as a secretary.
It was in 1915, at age 35, Gray decided to give up the city life and move — legend has it with just a jelly glass, a knife, a spoon, a blanket and two guns — to the Indiana Dunes and set up her home in an abandoned shack.
However, if it was solitude she desired, the peaceful existence was short lived. An oddity of sorts — a woman living alone in nature — she was soon discovered by the Chicago media and dubbed Diana of the Dunes. During her 10 years living along the Dunes' shoreline, newspapers from Chicago to New York wrote about her life as a recluse.
According to a 2010 book by Janet Zenke Edwards, "Diana of the Dunes: The True Story of Alice Gray," Gray spent her days exploring the dunes, swimming in Lake Michigan, reading, writing and learning about the ecology of the area.
In 1920, Gray met Paul Eisenblatter, also known as Paul Wilson. Some accounts say the two married. They lived in a shack they called Wren's Nest. Her grave stone at Oak Hill Cemetery in Gary gives her name as Alice Gray Wilson.
Gray died in 1925 from uremic poisoning, but her legend has continued in the some 90 years after her death. Some have reported her ghostly form still roams the dunes. She was honored for a while with a festival named after her, The Diana of the Dunes Festival and Pageant, held in Chesterton.
Dick Barnett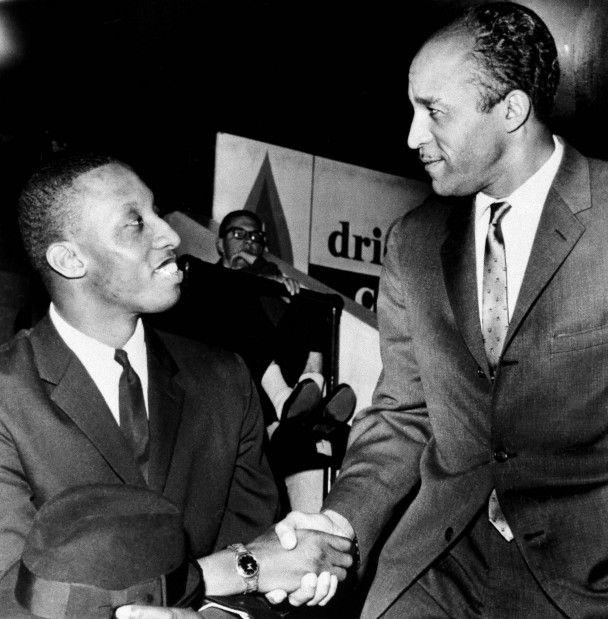 Before his No. 12 New York Knicks jersey was retired and began dangling from the rafters at Madison Square Garden, Dick Barnett was making history in his Hoosier homeland.
The future NBA star was born in Gary on Oct. 2, 1936 and attended Gary Roosevelt High School. In 1955, his graduating year, the Panthers finished second in the state behind future NBA star Oscar Robertson's Indianapolis Attucks.
It was the first time in U.S. history that two African-American high schools played against each other in the state championship game.
Barnett went on to play for Tennessee State University where he was a three time All-American and two time National Association of Intercollegiate Athletics most valuable player. He led Tennessee State to three consecutive NAIA National Championships.
Barnett was picked in the first round of the NBA draft by the Syracuse Nationals in 1959. He went on to play for George Steinbrenner's Cleveland Pipers in the American Basketball League, Steinbrenner's first professional sports team.
Barnett, an All-Star guard, played professional basketball for 15 years, nine with the New York Knicks. He was a member of the 1970 team that won the NBA championship against the Los Angeles Lakers. 
Barnett was nicknamed "The Skull" and "Fall Back Baby" for his trademark jump shot in which he kicked both legs back.
After his career ended, he went on to earn a masters of public administration degree in urban public policy and a doctorate in education in superintendent and administration. He taught at the university level for a number of years before retiring and launching a career in motivational speaking. 
Eddie Wineland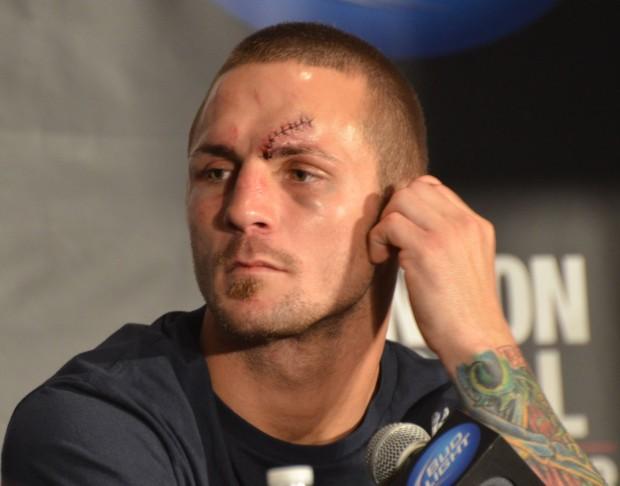 Eddie Wineland is a mixed martial arts fighter who was the first World Extreme Cagefighting bantamweight champion.
By 2017, he had compiled a professional record of 23-11-1 in more than 13 years of fighting.
Wineland was born in Houston in 1984, but grew up in Chesterton, where he graduated from Chesterton High School in 1991.
He became a firefighter, and is employed by the LaPorte Fire Department.
Wineland was a wrestler in high school, and began his MMA training at Duneland Vale Tudo. He fought in a variety of events in the Midwest before signing with World Extreme Cagefighting.
Wineland recently returned to UFC after sitting out more than a year recovering from a broken jaw. His jaw was wired shut after having been broken in a 2014 fight. Wineland told The Times his doctors advised him to reconsider a return to the cage, but in July 2015 he returned in a Chicago event.
Eugene Wilson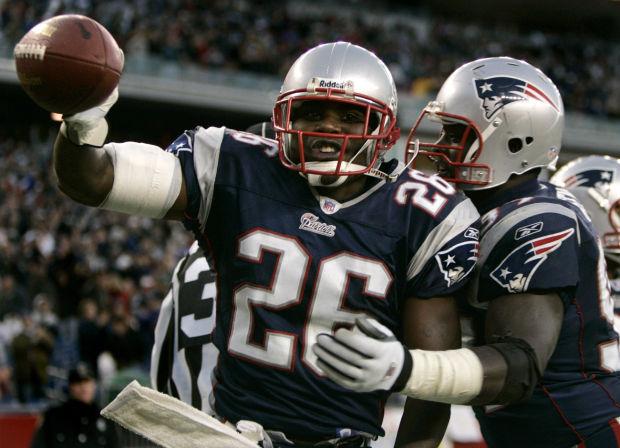 Born in Merrillville, Eugene Wilson went on to star for the hometown Pirates, eventually leading to a collegiate and professional football career where he won two Super Bowl rings with the New England Patriots.
At Merrillville, Wilson was a letterman in football and basketball. He was a two-time All-State selection and, as a senior, was named the Duneland Athletic Conference's defensive player of the year. In basketball, he was a four-year varsity letterman and starter, and was a two-time All-DAC selection.
He attended the University of Illinois, where he majored in speech communications. The safety finished his career with 176 tackles (139 solo, 37 assists), 11 interceptions and 60 pass deflections. He also had 93 punt returns for 896 yards and two touchdowns.
Wilson was selected in the second round (36th overall) of the 2003 NFL Draft. He helped the Patriots win Super Bowl XXXVIII in 2003 and Super Bowl XXXIX in 2004. In '04, he recovered a fumble by Philadelphia Eagles tight end L.J. Smith before leaving the game after sustaining an injury on a kickoff. He also intercepted Ben Roethlisberger in a 41-27 win over the Pittsburgh Steelers in 2004 AFC Championship.
In 2007 against the New York Jets, Wilson returned a Kellen Clemens interception for a touchdown, making him the 21st Patriot to score a touchdown that season, tying an NFL record. Wilson bounced around in 2008, signing with the Tampa Bay Buccaneers on March 14 before being released Sept. 1 that same year. Two days after his release, he was signed by the Houston Texans, where he had an interception in a win over the Tennessee Titans on Sept. 20.
On February 18, 2011, the Texans released Wilson. He played 96 games in his eight-year career finishing with 399 tackles, four fumble recoveries, 41 pass deflections and 14 interceptions.
E'Twaun Moore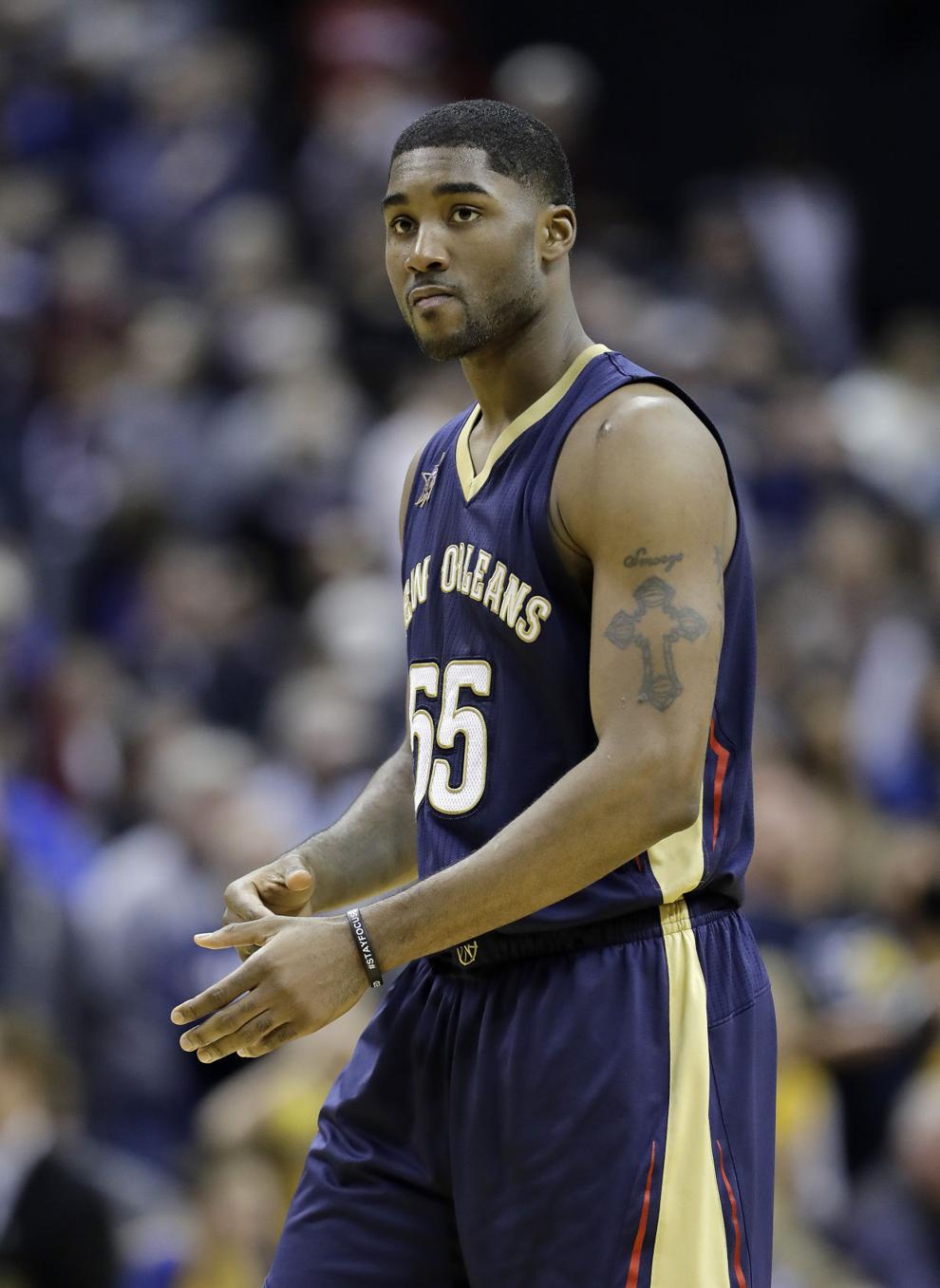 Born in East Chicago, E'Twaun Moore eventually went on to star for his hometown E.C. Central Cardinals before finding success at both the collegiate and professional ranks.
In Moore's senior year, along with future Carolina Panthers football star Kawann Short, Moore led his team to the 2007 Class 4A state title game, scoring 28 points in a win over North Central, which starred 2007 Indiana Mr. Basketball and current pro Eric Gordon.
An Indiana All-Star, the E.C. product was ranked No. 35 in the nation by Rivals.com. He decided on Purdue University, joining Robbie Hummel (Valpo), Scott Martin (Valpo) and JaJuan Johnson as part of the nation's fifth- and sixth-ranked recruiting class, according to Scout.com and Rivals.com, respectively.
At Purdue, Moore became the third player in Big Ten history to tally 2,000 points (2,136), 500 rebounds (611), and 400 assists (400) in a career. He left Purdue as the third highest scorer in program history, trailing only Rick Mount and Joe Barry Carroll. Moore holds program records with most minutes played (4,517), 3-point field goals made (243), games won (107), games played (140) and starts (137). He led Purdue in scoring in each of his first three seasons (2008, '09 and '10), becoming the first player to do so since Troy Lewis in the 1980s.
A three-time first-team All Big Ten selection, Moore was chosen in the second round (55th overall) of the NBA draft by the Boston Celtics. He played just one season for the Celtics before being traded to the Rockets, where he was waived shortly after. He caught on with the Orlando Magic after that, playing 75 and 79 games in the 2012-13 and 2013-14 seasons, respectively, and averaged 7.1 points during that time.
On September 8, 2014, Moore signed a contract to return home to Chicago to play for the Bulls. He spent two season in Chicago, starting in 22 games in 2015-16 while averaging 7.5 points and shooting .452 from 3-point land.
In the summer of 2016, Moore signed with New Orleans as a free agent, where he's spent the past four seasons. He played in all 82 games, starting 80, with career highs of minutes (31.5) and points per game (12.5).
Fred "The Hammer" Williamson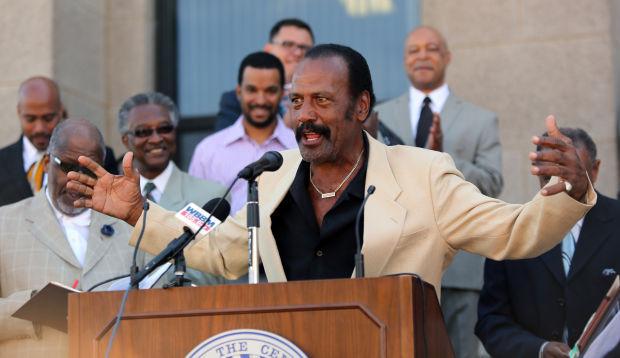 One of the most well-known personalities to emerge from Gary is former NFL player-turned-actor/director/producer Fred "The Hammer" Williamson.
Born March 5, 1938, in Gary and a graduate of Froebel High School, Williamson's early path in life was tied to football. He played at Froebel, then at Northwestern University and then he went pro, taking the field for the Pittsburgh Steelers, Oakland Raiders and Kansas City Chiefs.
He earned his heavy nickname because he was known to hit hard, thus, "putting the hammer" on other players.
A colorful personality, Williamson found a niche in Hollywood, racking up credits in more than 60 roles — including many blaxploitation genre films — in everything from "Black Caesar" to "M*A*S*H" to playing a vampire-killing biker in "From Dusk Till Dawn" to the 2004 film version of "Starsky & Hutch."
He also starred in "Original Gangstas," a 1996 movie filmed and set in Gary.
Williamson has played the tough guy, has taken on action roles and has even shown off comedic chops over the years. He was a spokesman for King Cobra malt liquor, made a cameo appearance in a Snoop Dogg video and counted the late Gary mayor Rudy Clay among his best friends.
Williamson formed the production company Po' Boy Productions in the 1970s.
He was inducted into the Indiana Football Hall of Fame in 1996 and is an active spokesman for the Wounded Warrior Project.
Glenn Robinson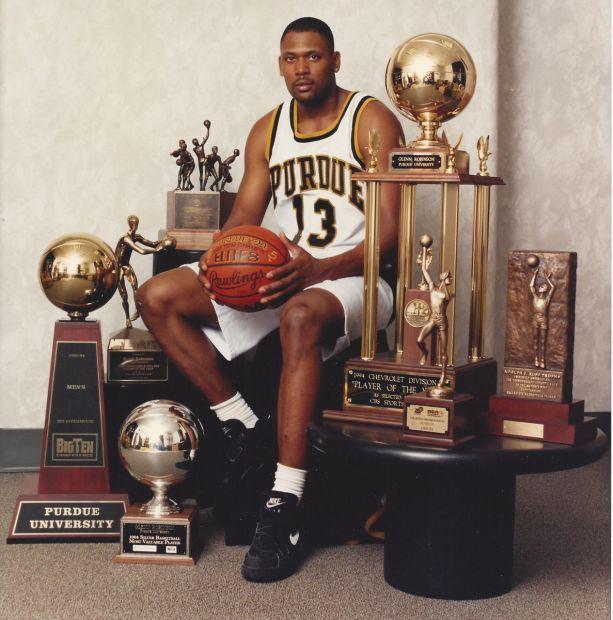 Basketball was the ticket to success and fortune for "The Big Dog," who grew up the son of an unmarried teenage mother in Gary.
He began playing organized basketball as a freshman at Roosevelt High School, leading the Panthers to three regionals, two semistates and one state final. Roosevelt won the state championship in 1991, when Robinson won the prestigious Mr. Basketball award and was named to the McDonald's All-American team.
Robinson went on to play at Purdue for two years, sitting out his freshman season due to academic eligibility and then declaring for the NBA Draft after his junior year. After earning All-Big Ten honors as a sophomore, he topped the nation in scoring at 30.3 points per game to go with an 11.2 rebound average. Purdue won the Big Ten reached the regional final (elite eight), but fell to Duke, an ailing Robinson (back) held to a season-low 13 points.
Robinson received the John R. Wooden and Naismith awards, becoming Purdue's first national player of year since Wooden won it as a Boilermaker in 1932. He left Purdue as its only player to amass more than 1,000 points, 500 rebounds, 100 steals, 100 assists and 50 blocked shots in a career despite playing just two seasons.
Chosen with the first overall pick of the 1994 NBA Draft by the Milwaukee Bucks, Robinson played through 2005, spending the bulk of his career with the Bucks before short stints with Atlanta, Philadelphia and San Antonio. He finished with 14,234 career points, averaging 20.7 points, 6.1 rebounds, 2.7 assists, and 1.2 steals per game. His son Glenn III now plays in the NBA. Robinson, 46, has an estimated net worth of $20 million.
Glenn Robinson III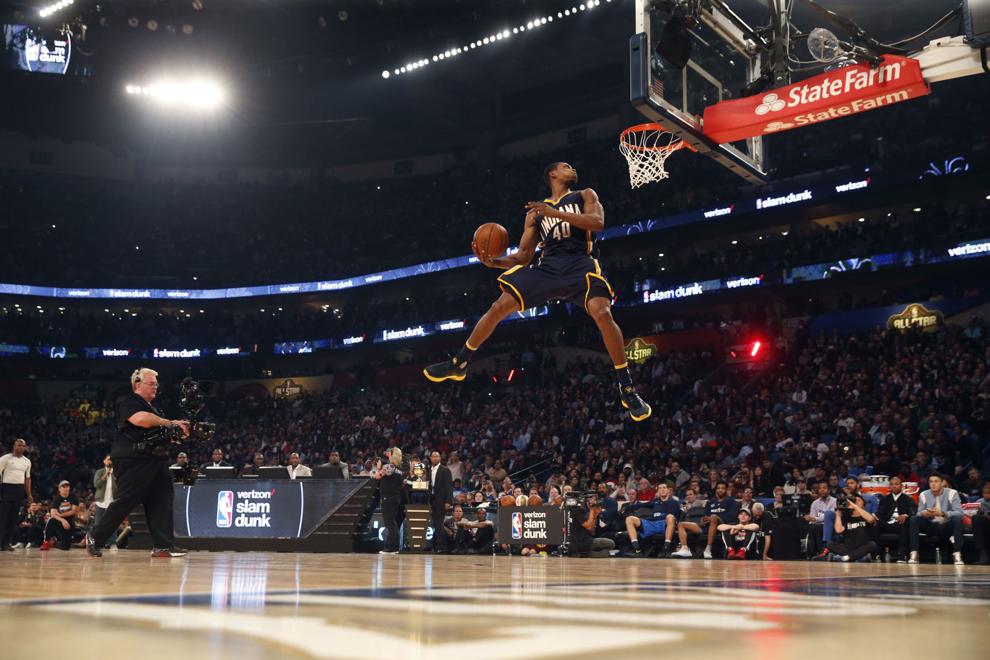 The son of former basketball star Glenn Robinson has made a name for himself in the same sport as his father.
He even did something pops never could: Win the NBA Slam Dunk Contest.
A late bloomer who was a junior varsity player as a freshman at Lake Central, "Trey" emerged the following season, when he led the Indians in scoring. By his senior year, which saw Lake Central capture a sectional title, he had developed into a top recruit. He led Lake Central to a sectional title and chose to continue the region pipeline by committing to Michigan.
In his two seasons in Ann Arbor, the Wolverines enjoyed unprecedented success, winning 59 games in the span. One of three Northwest Indiana players on the UM roster, Robinson shined on the national stage, playing a key role in a run to the 2013 national championship game, where Michigan fell to Louisville. His stock rose to the point that he was projected to be a first-round draft pick, but he chose to return for his sophomore season.
The Wolverines reached the 2014 regional final, falling to Kentucky, and the 6-foot-7 Robinson declared for the draft. He was taken 40th overall by the Minnesota Timberwolves, but played sparingly and was waived late in his rookie year.
Philadelphia claimed Robinson two days after and he finished the season there, making his first professional start in the season finale. The 76ers didn't make him a qualifying offer and Robinson became a free agent. He played in the summer league with Atlanta, eventually singing a three-year contract to play back in his home state with the Indiana Pacers for just over $1 million per season.
Robinson entered the starting lineup in 2016, then became a national star in February when he claimed the NBA Slam Dunk championship.
He briefly played for the Detroit Pistons during the 2018-19 season before becoming a free agent and signing with the Golden State Warriors. He has started all 25 games he's played in and is averaging a career-high 11.5 points and 4.7 rebounds per game.
Gregg Popovich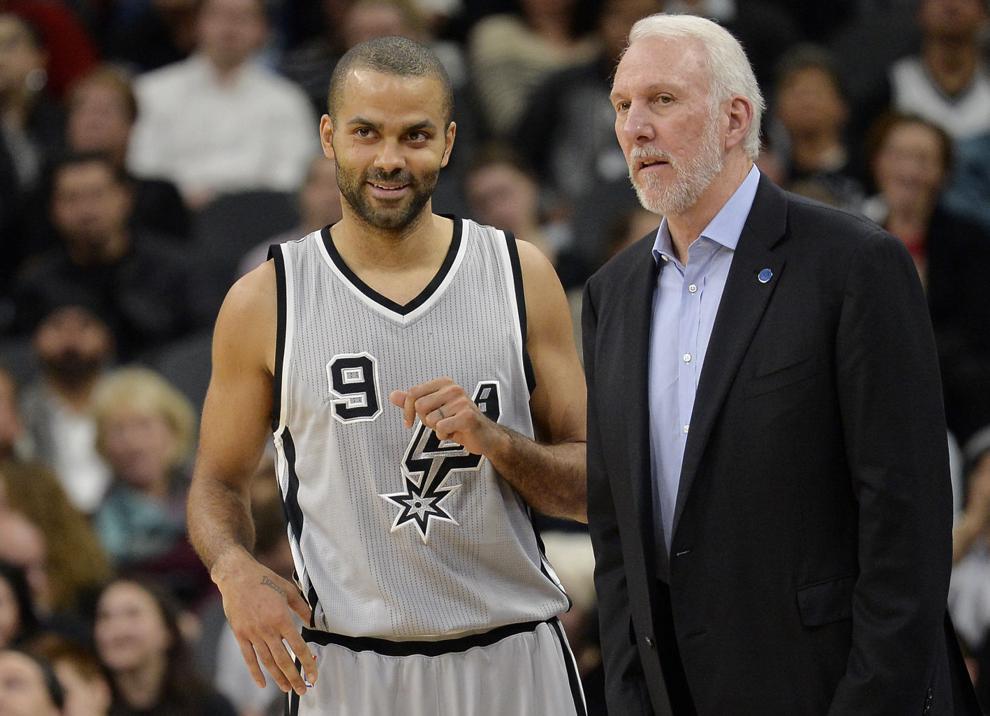 It's a long way from Gary to San Antonio.
The man famously known as "Pop" started his hoops career with the 1960 Gary Biddy Basketball All-Star Team, which finished third in the World Tournament, held at Gary's Memorial Auditorium.
He attended Merrillville High School (1966) and graduated in 1970 from the U.S. Air Force Academy. He played basketball for four seasons at the academy, where he was team captain and leading scorer his senior year.
Upon completion of his required active duty, Popovich returned to Colorado Springs, where he became an assistant coach in 1973. In 1979, he became head coach at Pomona-Pitzer, staying there until 1988, when Larry Brown brought him on as an assistant with the Spurs.
The entire staff was let go in 1992, but after a year with Golden State, Popovich was brought back as general manager and vice president of operations by new ownership in 1994. After a 3-15 start to the 1996-97 season, he fired coach Bob Hill and took over the job himself, the start of what would turn out to be one of the most successful careers in league history.
Popovich is the longest active coach in both the NBA and all U.S. major sports leagues. He holds the record for most consecutive winning seasons (playoffs included) in NBA history at 22. Popovich has won five NBA championships — 1999, 2003, 2005, 2007 and 2014 — one of only five coaches to do so. One of nine coaches to have won 1,000 games, he was selected NBA Coach of the Year in 2003, 2012 and 2014.
In 2015, Popovich was named the next head coach of the U.S. national team. He takes over duties from Mike Krzyzewski, who led the U.S. to its third straight gold meal in the 2016 Olympic Games.
At one point during his time at the Air Force Academy, Popovich reportedly considered a career with the Central Intelligence Agency. The decision to stay in basketball turned out to be a profitable one. On top of the all the titles and accolades, the 70-year old and renowned media foil has a net worth estimated at $30 million.
Hal Morris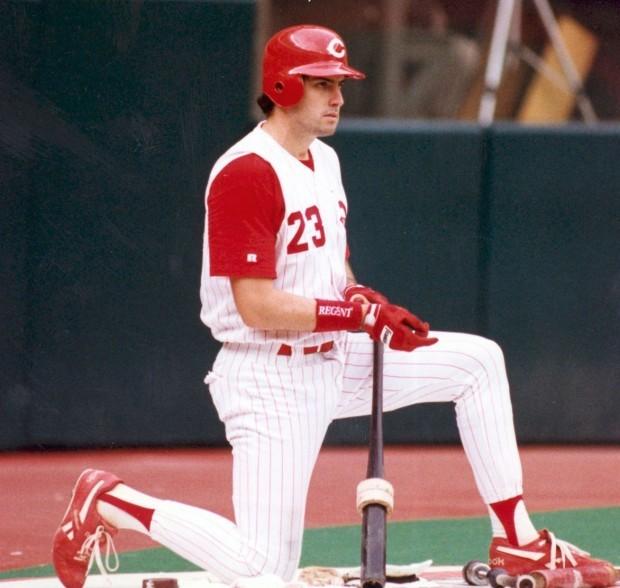 Hal Morris, a 1983 Munster product, may have been best known for his unusual hitting technique, where his feet continuously moved until the pitcher threw the ball, but it certainly served the spray-hitting lefty well.
Morris hit .304 over his career with the Yankees, Reds, Royals and Tigers, and also made it onto a Wheaties cereal box.
Morris was selected by the Yankees in the eighth round of the 1986 amateur draft and debuted with the Yankees on July 29, 1988, against the Blue Jays, singling to left field against reliever Duane Ward in his first at-bat.
On Dec. 12, 1989, Morris was traded to the Reds and helped them win the World Series in 1990. He hit .340 on the year, which, at the time, was the third-highest batting average by a rookie in 50 years. In 1991, Morris finished one point behind Atlanta's Terry Pendleton for the National League hitting crown at .318. In 1994, Morris was hitting .358 with 120 hits at the All-Star break, but was not selected to the team. Thus, until Casey McGehee in 2014, Morris was the last player to be leading his league in hits at the All-Star break and not make the team.
Morris compiled a 32-game hitting streak from Aug. 26, 1996 to April 3, 1997, the longest by a first baseman in the modern era of Major League baseball. His .319 average at Riverfront Stadium was the highest by any Reds player in the history of the stadium, quite a feat considering the likes of Pete Rose, Joe Morgan and Johnny Bench played there.
He spent time with the Royals, Reds and Tigers before retiring Nov. 1, 2000. Since 1961, the start of MLB's expansion era, Hal Morris and Derek Jeter are the only players with a minimum of 10 seasons in the majors who collected a game-ending RBI in their final home game, according to the Elias Sports Bureau. Morris did it with the Tigers with a pinch-hit single Oct. 1, 2000, giving his team a 12-11 win over the Twins. For Morris, it was also the final at-bat of his career.
After retiring, Morris continued his education by graduating with an MBA from Stanford. He has been involved in a variety of real estate and technology ventures, and has been an advisor to Montara Capital Partners, a boutique private equity firm focused on 1031 exchange and tax advantaged real estate transactions. Before joining the Angels in November 2011, he was a professional scout for the Pirates for two seasons and the Red Sox for one. He served as the pro scouting director for the Angels from 2011-2016.
"Hal is often the smartest guy in the room, and you'd never know it," Angels general manager Jerry Dipoto said in an MLB.com article in 2014.
Morris attended Michigan, where the Wolverines won the Big 10 championship in 1984 and 1986, advancing to the College World Series in 1984. He set records for slugging percentage and batting average while playing alongside the likes of Barry Larkin, Chris Sabo and Jim Abbott.
At Munster, Morris captained the tennis, basketball and baseball teams in his senior season. He was an Indiana All Star in baseball in 1983 and was named the MVP of the annual North-South All-Star Game in Jasper, finishing 8-for-9 in the series.
Henry Baker Brown
Henry Baker Brown was serving as president of Valparaiso University when the school took its name in 1907.
The Ohio native began teaching school as a teenager and after college, traveled to Valparaiso in 1873 to open his own school, according to Valparaiso University's website.
He visited the dilapidated and defunct Methodist college and opened the Northern Indiana Normal School and Business Institute in the fall on 1873 with 35 students, according to the university.
"Brown aggressively marketed the school as a populist, low-cost, 'no-frills' institution. Within one year, enrollment shot up to 300 and the Valparaiso City Council and Porter County government donated money to build up the campus. By 1875, enrollment was at 900 students, making Northern Indiana Normal School the largest of its kind in the nation."
"Classes began at 6:45a.m., chapel was at 8:30a.m., formal dress was required of all students, no matter how poor, and students could be instantly dismissed for gambling, visiting a saloon, or even for unexcused absences," the website said.
In 1900, the campus had 2,500 students and was rechartered as Valparaiso College, and then in 1907 as Valparaiso University.
By 1910, VU was one of the largest American universities, second in size only to Harvard, which earned it the popular description "The Poor Man's Harvard," the website said.
Brown died Sept. 16, 1917.
Hoagy Carmichael
If you've haven't heard of Hoagy Carmichael, you've at least heard his music.
No pianist worth his salt can honestly say he has never been requested to play "Stardust." And that song, first recorded in 1927, is just one of Carmichael's many songs. "Georgia on My Mind" is a favorite for many people, too.
Carmichael, who was born on Nov. 22, 1899, in Bloomington, Indiana, had a long and storied career in show biz until his death in Rancho Mirage, California, on Dec. 27, 1981.
In fact, his music continues to be featured in films and TV shows. He has a long list of credits on the Internet Movie Database.
Carmichael appeared on screen a number of times, including on the TV show "Laramie," and, at least in vocal form, on "The Flintstones."
In 1952, he won an Oscar for the song, "In the Cool, Cool, Cool of the Evening," from the movie, "Here Comes the Groom." Carmichael wrote the music; Johnny Mercer wrote the lyrics. The song was used in three episodes of the hit TV show "M*A*S*H."
Carmichael was nominated for an Oscar in 1947 for his song, "Ole Buttermilk Sky," from the movie, "Canyon Passage." Jack Brooks wrote those lyrics.
In Hollywood, Carmichael has a star on the Walk of Fame, at 1720 Vine St. 
Howard Hawks
Howard Hawks is credited as director of several films that continue to be widely acclaimed, decades after his death.
Hawks was born May 30, 1896, in Goshen. He died Dec. 26, 1977, in Palm Springs, California.
Hawks directed classic films including "Scarface" (1932), "Bringing Up Baby" (1938), "Only Angels Have Wings" (1939), "His Girl Friday" (1940), "To Have and Have Not" (1944), "The Big Sleep" (1946), "Red River" (1948), "The Thing from Another World" (1951) and "Rio Bravo" (1959), according to the Internet Movie Database.
His career spanned decades, from the silent films to talkies and into the early 1970s, and included nearly 50 films.
Yet Hawks never won an Oscar until 1975, when he received an honorary award for his career.
Irv Cross
Irv Cross was an outstanding football and basketball player and track athlete at Hammond High School and was The Times' 1957 Male Athlete of the Year.
He went on to star at Northwestern University under Ara Parseghian and played 10 years in the NFL.
The 1987 Hammond Sports Hall of Fame inductee starred on a bigger stage (and TV screen) upon retirement from the NFL. In 1975, he teamed with Brent Musburger and  1971 Miss America Phyllis George on CBS-TV's  "NFL Today," which was the first network pregame show to go completely live.
"That was the key — live. You were looking live at everything," Cross said in a 2009 Times interview. "NBC, they had taped segments, but we went live, and it was tough with several games' halftimes coming within 30 seconds of each other. You had all these monitors.
"I definitely can say we set the standard for pregame shows."
Cross set the standard as he was the first African-American to co-anchor a network sports show, and George was one the first females to do the same.
"We were named 'The Mod Squad' after the TV show," George told The Times in 2009. "We were. We were the first to not only do a live pregame, but we were the first to have a black and a woman co-anchoring a network football show."
George said she has kept in contact with Cross through the years. She remembers him not only as a professional, but as a friend.
"Irv is the greatest," George said. "He is just a class person. Not only was he a great football player, he was a great on-air person.
"He was also just a great guy. Irv made me feel real comfortable."
Cross was honored in 2009 as that year's recipient of the Pete Rozelle Radio-Television Award at a dinner in Canton, Ohio. He is the first African-American to receive the award.
Cross was the seventh-round pick of the Philadelphia Eagles in the 1961 NFL Draft and played for both the Eagles and Los Angeles Rams.
Cross said it was a shock when he got the call from Joe Horrigan of the Pro Football Hall of Fame. He said he got his start in sportscasting while still in the NFL. WIBG sports director Bill Emerson asked him to do drive-time sports on the rock 'n' roll station.
"I had the hottest jocks on both sides of my sports shows, and that opened the door for me to go to KYW (Channel 3) and do TV," Cross said. "They were an NBC station and sports was the last thing on, so I was a lead-in to Johnny Carson and that was a big plus for me."
His brother Ray, also an outstanding athlete and later a successful educator and coach n the Hammond school system, said his brother would talk into a microphone in their boyhood home.
Cross and his wife, Liz, reside in the Twin Cities. He is retired as the executive director of the Big Brothers, Big Sisters of Central Minnesota.
Jack Hyles
HAMMOND | The Rev. Jack Hyles died more than 14 years ago, but his memory lives on with the First Baptist Church of Hammond.
Hyles served as pastor at the church for 42 years and was remembered at the time of his death at 74 as a driving force spiritually and educationally to an uncountable tally of followers in Northwest Indiana and the country.
"He was our motivator and our leader," Hyles-Anderson College President Wendell Evans said at the time. "He helped me a lot in learning the principles of leadership, administration and counseling. He was very unselfish in helping people, including our students."
Hyles, who was born in Italy, Texas, and grew up in a poverty-stricken area of Dallas, attended Southwest Baptist Seminary after graduating from Eastern Texas Baptist College. Before coming to Hammond in 1959, Hyles led the Miller Road Baptist Church in Garland, Texas, for about six years, from a membership of 44 people to 4,000.
By May 1965, Hyles' sermons from the pulpit had become so popular that they found their way into books.
Those lost souls, as Hyles put it, found their way onto buses that fanned out across Northwest Indiana and the low-income areas of Chicago, to bring a following to Hammond on Sundays and spread the word about the simplicity of salvation.
The 1970s brought new Baptist-run schools to the area and Hyles-Anderson College. The decade also brought a new First Baptist Church auditorium addition to 523 Sibley St. and a national Christian Life Magazine report claiming that the church operated one of the largest Sunday schools in the nation, and possibly the world.
James B. Ray
James B. Ray, Indiana's fourth governor, was nonpartisan. He served Feb. 12, 1825 to Dec. 7, 1831.
Ray was born Feb. 19, 1794 in Jefferson County, Kentucky. He called Brookville his hometown.
The resignations of Gov. William Hendricks and Lt. Gov. Radliff Boon, following their 1825 elections to Congress, propelled James B. Ray, the state Senate president, into the governor's office at age 30 — the youngest governor in Indiana history.
Ray was elected governor in his own right later that year and re-elected to a second, three-year term in 1828. During his tenure, Ray saw the population of Indiana grow to 345,000 from 240,000, a 44 percent increase.
To accommodate the new Hoosiers, Ray promoted the return of free blacks to Africa and inked treaties with the Miami and Potawatomi Indians that forced the tribes from the northern third of the state. He then oversaw construction of the Michigan Road through those lands, eventually linking Lake Michigan with Indianapolis and on to the Ohio River.
At a time when Hoosier lawmakers and business leaders were investing heavily in canals as the future of transportation, Ray tried in vain to persuade them railroads were a cheaper, more efficient option.
He permitted the sale of state-owned lands to fund local public schools and elevated the state seminary at Bloomington into a college, now Indiana University.
Ray's willingness to claim allegiance to both political parties while posing as an independent repeatedly caused him headaches. He was falsely accused of bribe-taking by state Treasurer Samuel Merrill in 1827 and nearly impeached by the General Assembly for treaty negotiating on behalf of the federal government while holding state office.
Ray's final years as governor were unproductive as he believed the Legislature was allied against him, while lawmakers contended Ray was a hothead and unable to handle criticism.
Ray was the first governor to serve in the new capital at Indianapolis, but refused to live in the Governor's Mansion located in the center of the city, claiming it lacked privacy. The Indiana Soldiers' and Sailors' Monument now stands at that site.
Other offices Ray held include state representative, 1821 to 1822, and state senator, 1822 to 1825 (Senate president, 1824 to 1825).
Ray died Aug. 4, 1848 at age 54. He is buried in Cincinnati, Ohio.
James Whitcomb Riley
James Whitcomb Riley is one of the most famous Hoosiers of all time. The poet's collected works are a must-read today, as schoolchildren know, but he was popular in his lifetime, too. Poems were more highly regarded then than they are now.
Riley died during Indiana's centennial year, in 1916. He was born Oct. 7, 1849, in Greenfield.
Andrea Neal, whose Indiana at 200 columns appear in The Times, wrote about Riley in 2014.
"Riley was best known for the dialect that characterized his most popular poems, including 'Little Orphant Annie' and 'The Raggedy Man,' " Neal noted. "Over half of Riley's poetry was written in down-home country speech, which endeared him to ordinary folks who considered some poems too highbrow."
Riley's legacy lives on not only in his poetry but also, as Neal noted, in several sites connected to Riley.
Riley's childhood home and museum are open to visitors on Main Street in Greenfield. A life-size Riley sculpture is at the Hancock County Courthouse nearby.
"In Indianapolis, the James Whitcomb Riley Museum preserves the Lockerbie Street home of Mr. and Mrs. Charles L. Holstein with whom Riley lived from 1893 until his death," Neal wrote. "A column-style memorial marks Riley's grave at Crown Hill Cemetery, one of the highest spots in the county, offering an impressive view of the city where Riley spent the last years of his life."
Janet Jackson
Janet Jackson is the youngest member of a renowned musical family but a superstar in her own right.
Jackson was born May 16, 1966, in Gary.
Her entertainment career began with the variety show "The Jacksons" in 1976. She appeared in other shows, including "Good Times" and "Fame," in the late 1970s and early 1980s.
Her father and manager Joe Jackson arranged a 1982 recording contract with A&M Records that helped the 16-year-old's singing career take off, following the release of her album, "Control," in 1986.
Jackson switched to Virgin Records in 1991 with a contract that made her one of the highest paid singers in the industry.
In 1993, her album "Janet" cemented her role as a sex symbol. She appeared in her first starring film role that year in "Poetic Justice."
In 2000, Jackson appeared in "Nutty Professor II: The Klumps" opposite Eddie Murphy.
In February 2004, Jackson performed at the Super Bowl XXXVIII halftime show. As Justin Timberlake sang, "I'm gonna have you naked by the end of this song," he created the "wardrobe malfunction," as he later called it, that exposed her right breast on live television. Jackson said he was supposed to leave the bra intact.
The performance sparked a controversy that led to a Federal Communications Commission case taken all the way to the U.S. Supreme Court.
In 2015, Jackson created her own record label, Rhythm Nation, named for her 1989 hit album Rhythm Nation 1814.
Jackson has sold more than 160 million records, ranking her as among the best-selling artists in the history of contemporary music.
She has a long list of awards spanning her four-decade career.
Jared Tomich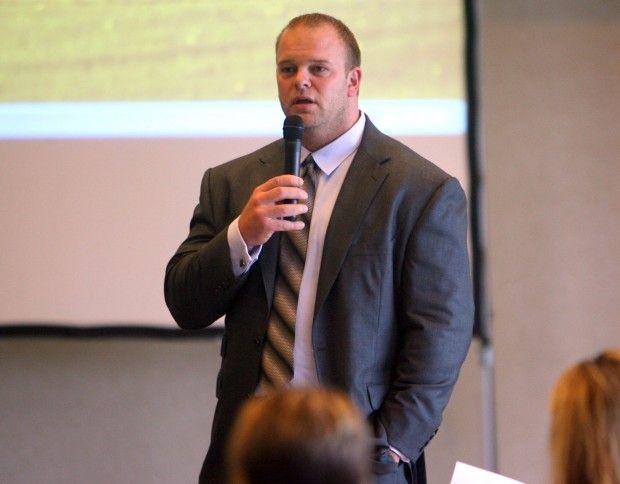 Lake Central High School football standout Jared Tomich followed his success on the local gridiron with two national championships at the University of Nebraska, before an NFL career that included playing for the New Orleans Saints and Green Bay Packers.
Tomich was born on April 24, 1974, and was raised in St. John.
He joined the University of Nebraska football team as a walk-on for legendary coach Tom Osborne. Tomich sat out the 1992 season and was red-shirted for the 1993 season.
Tomich made the most of the next three years. A defensive end, he was a member of the 1994 and 1995 national championship Husker teams, and was an All-American in 1995 and 1996.
Tomich earned a degree in communications from Nebraska. He was inducted into the Nebraska Football Hall of Fame in 2006.
Tomich was drafted in the second round of the 1997 NFL draft by the New Orleans Saints.
He played in 16 games each of his first two seasons, then eight and 15 games in his final two years with the Saints.
Tomich was a member of the Green Bay Packers in 2002, though he played only two games.
Tomich returned to Northwest Indiana to make his home with his family. He has engaged in charitable work, joined several local boards, and operated a small chain of health clubs. The latter encountered legal and financial difficulties and are no longer in operation.
Jeff Samardzija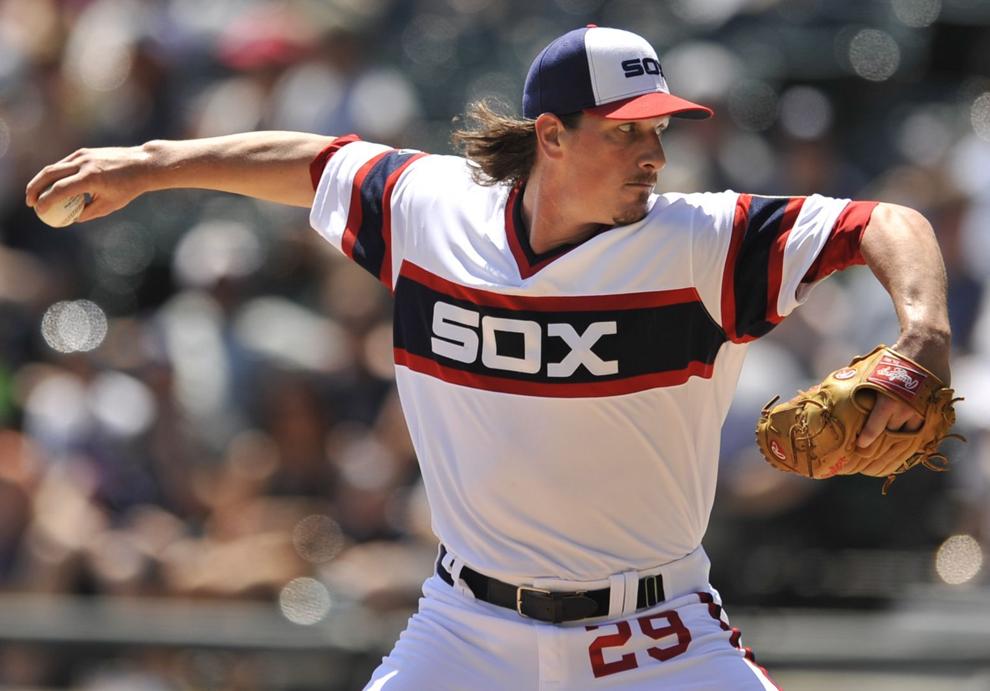 Region residents have watched Jeff Samardzija's rise to athletic stardom since his days at Valparaiso High School.
The righty nicknamed "The Shark" was born Jan. 23, 1985 to Sam and Debbie Samardzija. Debbie taught at Thomas Jefferson Elementary School in Valparaiso.
He attended Valparaiso High School, where he played both football and baseball. Samardzija's mother died in 2001 from a rare lung disease when Jeff was still a teen.
Samardzija was named the 2002 Times Offensive Player of the Year while playing for Valparaiso High School as a junior. He graduated in 2003 and went on to play football and baseball for the University of Notre Dame, where he was named an all-America wide receiver. 
Samardzija was selected in the 5th round amateur baseball draft by the Cubs in 2006. He made his Major League debut in July 2008 at the age of 23.
He was named to the All-Star team in 2014, but was ineligible to play because he was traded from National to American League (Cubs to Athletics) prior to the game. He wore a cap and uniform without a team designation for the festivities.
Later that year, he was traded to the White Sox.
"I was brought up in Northwest Indiana. We came to a lot of games, and my family bought tickets to sit in that second deck," Samardzija said when he joined the White Sox in 2014.
Samardzija returned home to Valpo in May 2015 to hand out 7,500 White Sox ticket vouchers to every elementary school student in Valparaiso Community Schools.
During the visit, he reminisced about time spent with his mother while she worked at Thomas Jefferson Elementary School, where a memorial garden grows in her memory.
"It seems like yesterday I was running around here and now I look and realize I just turned 30," he said.
His brother, Sam Jr., serves as his agent.
After an 11-win season for the Sox, Samardzija became a free agent and was picked up by the San Francisco Giants in December in a five-year, $90 million contract. He pitched against the Cubs during their postseason run to a World Series title, losing Game 2 of the NLDS.
Jerome Harmon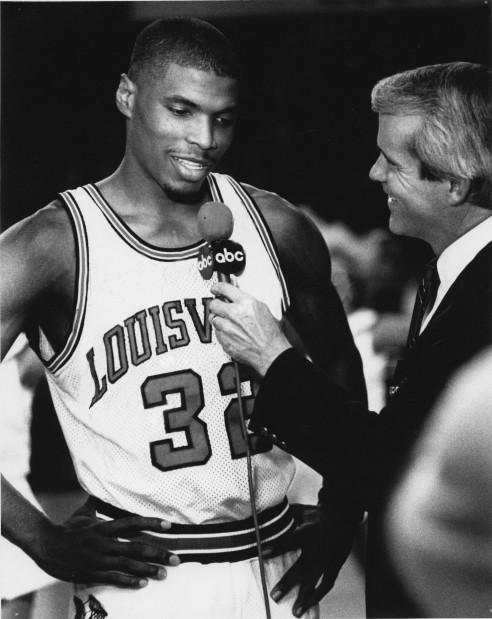 Jerome Harmon is a slam dunk legend who even impressed Michael Jordan.
The Gary native was a shooting guard for Lew Wallace High School. He graduated in 1986 and went on to play for the University of Louisville.
Harmon was the first person ever to win the McDonald's All-American Game slam dunk contest in 1987 and saw Michael Jordan in the locker room afterward.
"All he said was WOW!" Harmon told The Times in a 2013 interview. "That meant a lot to me."
Harmon went on to play basketball for the University of Louisville, but was sidelined by back surgery. He came back but left as an early NBA entry in 1991, but was not drafted.
He played 10 games as a free agent for the Philadelphia 76ers in the 1994-95 season before beginning a 12-year run playing professional basketball in Europe. 
Jerry Ross
While Michael Jackson was doing his famous moonwalk dance step, Jerry Ross was doing actual spacewalks.
The retired astronaut, who graduated from Crown Point High School in 1966, is known both for what he did and what he almost did.
Ross was the first human to be launched into space seven times, a world record he now shares with one other NASA astronaut, according to his official NASA biography.
Ross spent 1,393 hours in space, including 58 hours and 18 minutes on his nine spacewalks.
In December 1998, the first International Space Station assembly mission, Ross performed three spacewalks to connect umbilicals and attach tools and hardware to the exterior of the core modules of the space station, according to NASA.
As an astronaut, Ross continued to support the International Space Station Program until its completion in 2011.
Ross flew repeatedly on space shuttles, but he's also known for the one he missed.
He was scheduled to fly on the tragic Challenger mission in January 1986 that was to have flown the first civilian, a teacher, into space, but NASA changed the schedule in late 1985.
He was shocked when he saw the televised explosion shortly after launch.
"At that time, there were only approximately 100 astronauts total, and we had a limited number of offices," Ross said in a 2016 interview before the 30th anniversary of the disaster. "We enjoyed working together. We enjoyed playing together. We enjoyed partying together."
"It was a tough thing to go through and realize it could have been any of us," he said. "I think it's only normal to have those thoughts, but in our business, you didn't have to lose people to have that sense of mortality."
Ross, now retired, was inducted into the Astronaut Hall of Fame in May 2014. He has written two books, his autobiography and a second book for children.
Jerry Ross Elementary School in Winfield is named in his honor.
Jill Long Thompson
Jill Long Thompson, of Argos, is a former Valparaiso City Council member, a former Democratic congresswoman from Indiana, and a former gubernatorial candidate. She also served as board chair and CEO of the Farm Credit Administration.
She was born Jill Long on July 15, 1952, in Warsaw, Indiana. She was raised on a farm outside Larwill, Indiana, in Whitley County.
Long Thompson received her bachelor's degree from Valparaiso University and her MBA and Ph.D. from Indiana University.
Her career in politics began on the Valparaiso City Council, to which she was elected in 1983. In 1989, the Democrat was elected in the heavily Republican 4th Congressional District, serving three terms.
In 1995, President Bill Clinton named her under secretary of rural development in the U.S. Department of Agriculture.
Long Thompson taught business courses at Valparaiso University from 1981 to 1986, when she ran unsuccessfully for U.S. Senate.
In 2008, Long Thompson became the first woman nominated by a major political party to run for governor of Indiana. She lost to Republican Mitch Daniels, who was running for re-election.
In 2009, President Barack Obama named her to the board of the Farm Credit Administration. Her tenure as board chair and CEO ended in March 2015.
Since then, she has been an adjunct instructor for the Kelley School of Business and the School of Public and Environmental Affairs at Indiana University Bloomington. 
Jim Bradley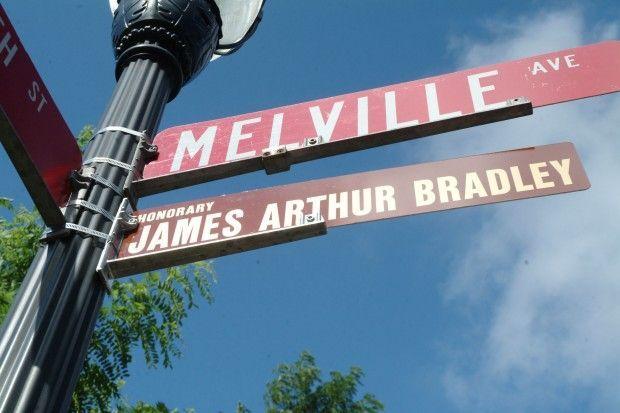 Jim Bradley was touted throughout his lifetime as one of the greatest athletes to emerge from East Chicago, but his untimely death raised questions in the eyes of some about continuing the accolades posthumously. 
Bradley was born March 16, 1952 and attended East Chicago Roosevelt High School. The power forward was a member of tyhe Roosevelt "Rough Riders" state champs in 1970 which won the title game 28-0. Bradley went on to be named the MVP of the Midwestern Conference in 1972.
Bradley was scouted by hundreds of universities and chose Northern Illinois University before being drafted by the Los Angeles Lakers in 1974.
Bradley was quickly touted as the next Magic Johnson and made the cover of Sports Illustrated. He went on to play for the Kentucky Colonels and Denver Nuggets in the American Basketball League.
After his career ended, Bradley was gunned down on a Portland, Ore. street on Feb. 20, 1982 at the age of 29. The area was notorious for drug activity, but friends and family member insisted Bradley was just at the wrong place at the wrong time.
The questions surrounding his death led some officials to question whether he should be inducted into the Indiana Sports Hall of Fame
After an outpouring of public pleas, the hall inducted Bradley in 2010. That same year, East Chicago dedicated a portion of Melville Avenue in his honor by naming it Honorary James Arthur Bradley Avenue.
Jim Gaffigan
Before he became an internationally known comedian with Grammy nominations, best-selling books and a TV show named after him, Jim Gaffigan was just a kid brother in a big family in Northwest Indiana.
The youngest of six, he rose to fame with a routine saturated in observations about real life, honed by time living in Northwest Indiana. He now lives in Manhattan with his wife and five kids, but the Region claims Gaffigan as one of its own.
Gaffigan was born July 7, 1966, in Elgin, Illinois, but he was raised in Chesterton. He is a graduate of La Lumiere School in LaPorte and Georgetown University.
Gaffigan returned to Northwest Indiana last November for a sold-out show at the Memorial Opera House to benefit Hospice of the Calumet Area. The stand-up comedian also is a stand-up guy.
Gaffigan said he tries to make it back to the area at least once a year.
"I'm very much this strange combination of unique Midwestern, which is Northwest Indiana. It's not farmland Indiana. It's not specifically Chicagoland. It's Northwest Indiana."
His TV show, "The Jim Gaffigan Show," debuted last year on TV Land. He and his wife, Jeannie Gaffigan, both worked on the scripts.
He is no stranger to television. The Internet Movie Database lists 90 acting credits for him and 10 writing credits.
In February 2016, he began a new role — as Colonel Sanders on KFC commercials.
Jo Anne Worley
Jo Anne Worley is perhaps best known for her role in Rowan and Martin's Laugh-In, where she was a standout in the ensemble cast. But she first got people laughing in Lowell, her hometown.
Worley told The Times in 2014 that participating in the church choir with her sister in Lowell and starring in the annual Lowell High School talent show gave her an early start at developing her voice.
"I used to pantomime a lot and sing along with songs while growing up," she said.
"I'll never forget the place I'd work every summer while in high school. It was called Robert's Hotel, Gas and Cafe and it was at the intersection of U.S. 41 and Highway 2. They had an old jukebox in the cafe where I worked and I'd sing and joke around whenever business was slow, which seemed like most of the time."
Worley was born Sept. 6, 1937. After graduating from Lowell High School in 1955, Worley pursued her education and career. In 1961, her role in the popular Los Angeles musical revue "Billy Barnes People" gained her a spot on Broadway. 
She has a long list of accomplishments on stage and screen, but that's not her only interest. She also has supported Actors and Others for Animals.
Joan and Jayne Knoerzer
The first set of twins on TV to encourage people to double their pleasure and fun started their lives together in Hammond.
Twin sisters Joan and Jayne Knoerzer, known as the Doublemint Twins, called the Region city home when, in 1959, they signed a contract at age 21 to work for Philip K. Wrigley, hawking the company's Doublemint Gum under the trademark slogan, "Double your pleasure, double your fun."
The women were professional singers who performed under their mother's maiden name of Boyd.
The sisters appeared side by side in television commercials — on bikes, playing tennis and more — and at live events across America, turning them into American pop culture icons.
The women changed their names after marriage, becoming Jayne Schwartz and Joan Hackett. The twins were granddaughters of Chicago alderman Charles Boyd, who served from 1898-1902.
John Gibson
John Gibson was the second territorial governor of Indiana, depending on who's creating the list. Historians typically label Gibson as Indiana Territory's second governor, though he only ever was acting governor.
The Democratic-Republican served Sept. 17, 1812, to March 3, 1813. He was Indiana Territory's territorial secretary, 1800 to 1816, its entire existence.
Gibson took over as acting governor when Gov. William Henry Harrison left Indiana to fight in the War of 1812. During his brief period in office, Gibson oversaw the move of the territorial capital from Vincennes to Corydon. He also deployed militia to protect settlers from hostile Indians still smarting over their loss at the Battle of Tippecanoe.
Gibson sometimes is credited as Indiana Territory's first governor because he got to Vincennes shortly after Indiana Territory was established in 1800, six months before Harrison, the appointed territorial governor, made it to the western outpost. During that time, Gibson conducted a census of Indiana Territory (4,875 free whites; 135 slaves), appointed officers for the territorial militia and selected county officials.
Gibson returned to his home state of Pennsylvania after Indiana achieved statehood in 1816. No authenticated portrait of Gibson is known to exist. The image with this article depicts Indiana Territory in 1812 during Gibson's tenure as acting governor.
Gibson, who was born May 23, 1740, in Lancaster, Pennsylvania, lived in Vincennes. He was a soldier and a businessman in addition to his Indiana Territory duties. He died Apr. 10, 1822 (age 81) and was buried in Pittsburgh, Pennsylvania.
John Roberts
U.S. Supreme Court Justice John Roberts has come a long way since his childhood in Northwest Indiana.
Roberts was born Jan. 27, 1955, in Buffalo, New York. When he was in grade school, his family moved to Long Beach, where he attended Notre Dame Elementary School. He graduated from La Lumiere School in LaPorte.
In the summers, Roberts worked at Bethlehem Steel in Burns Harbor, the same mill where his father was an electrical engineer.
Roberts was a brilliant student. U.S. Sen. Joe Donnelly, D-Ind., said legend has it that the first time Roberts didn't get a perfect score, the teacher went back to check the question on the test and realized it could have more than one correct answer.
Roberts earned his bachelor's and law degrees from Harvard.
His early years as an attorney put him in the shadow of powerful judges and attorneys. He clerked for Judge Henry Friendly on the 2nd Circuit Court of Appeals, then for Associate Justice William Rehnquist on the U.S. Supreme Court. Then he served in the Reagan administration as special assistant to Attorney General William French Smith and later associate counsel to the president under White House Counsel Fred Fielding.
He entered private practice in 1986, then served the George H.W. Bush administration in 1989 to 1993 as principal deputy solicitor general.
Bush nominated Roberts to the U.S. Court of Appeals for the District of Columbia, but the Senate didn't vote, and the nomination expired at the end of that congressional term.
He went back into private practice and argued 39 cases before the Supreme Court. In the U.S. vs. Microsoft antitrust case, Roberts represented 19 states.
In 2001, President George W. Bush nominated Roberts for the U.S. Court of Appeals, this time to replace James L. Buckley. The Senate Judiciary Committee didn't give Roberts a hearing, so Bush nominated Roberts again on Jan. 7, 2003, when Republicans gained control of the Senate. Roberts was confirmed the following May.
Among the notable cases Roberts faced in his tenure on the Court of Appeals was Hamdan v. Rumsfeld, which upheld the use of military tribunals set up by the Bush administration to try terrorists as enemy combatants.
Bush nominated Roberts to the U.S. Supreme Court on July 19, 2005, to fill the vacancy created by the retirement of Justice Sandra Day O'Connor. Speculation prior to Roberts' nomination was that Bush would nominate a woman to replace O'Connor. Samuel Alito was among the men being considered as possible replacements.
It was the first nomination to the Supreme Court in more than a decade, and it was watched closely. O'Connor had been seen as liberal, and it was Bush's opportunity to nominate a conservative to shift the balance on the court.
But the balance shifted in a different way. Chief Justice William Rehnquist, whom Roberts had served as a law clerk, died on Sept. 3, 2005, while Roberts' nomination was still pending. Bush rescinded the nomination and nominated Roberts instead as chief justice, to replace Rehnquist. Alito was nominated to replace O'Connor.
During Roberts' confirmation hearings, amid talk of activist judges, Roberts used a baseball analogy that got picked up by the media. "It's my job to call balls and strikes, and not to pitch or bat," he said.
Roberts took the oath of office at the White House on Sept. 29, 2005. At age 50, he became the youngest member of the court at the time, and the third-youngest person to ever serve as chief justice.
In January 2009, Roberts swore in President Barack Obama — twice. Roberts and Obama made several mistakes during the public ceremony and swore Obama in the next day at the White House so there would be no question about the oath of office later.
In one of the major cases before the court, in 2012, Roberts offered the majority opinion in the National Federation of Independent Business v. Sebelius case, which upheld the Patient Protection and Affordable Care Act by a 5-4 vote. The "individual mandate" could be seen as a tax, the court ruled, and Congress has the power to levy taxes.
Jonathan Jennings
Jonathan Jennings, Indiana's first governor, was a Democratic-Republican. He served Nov. 7, 1816 to Sept. 12, 1822.
Jennings was born in 1784 in  Hunterdon County, New Jersey. His hometown was Charlestown.
As the first governor, Jennings began the process of making Indiana a full-fledged state by establishing a court system, organizing public schools, creating a state bank and planning road and other infrastructure improvements.
He was not entirely successful due to Indiana's limited financial resources and Hoosier opposition to taxes.
A slavery opponent, Jennings persuaded state lawmakers to prohibit the seizure of free black Hoosiers to sell into slavery, but he also endorsed heavy fines for people caught helping slaves escape to freedom in Indiana.
Lt. Gov. Christopher Harrison attempted to depose Jennings in 1818 after the governor was appointed by President James Madison to negotiate a land relinquishment treaty with the Miami Indians on behalf of the federal government. Harrison claimed the state constitution prohibited the governor from simultaneously holding federal office, and thus Jennings vacated his post.
The Legislature refused to consider the matter, and Jennings defeated Harrison in 1819 to win a second three-year term.
He resigned shortly before his term expired after being elected to the U.S. House of Representatives, where he supported federal funding to improve roads and river navigation through Indiana.
Besides governor, other offices Jennings held include territorial delegate to Congress, 1809 to 1816; president of Indiana constitutional convention, 1816; and U.S. representative, 1822 to 1831.
Jennings died July 26, 1834 at age 49 or 50. He is buried in Charlestown.
Joshua Bell
Violinist Joshua Bell was already famous when he participated in a 2007 Washington Post experiment that catapulted him even higher into the national consciousness.
Bell put on a baseball cap and played his violin in a Metro subway station in Washington, D.C. Of the 1,097 people who went past him while he played, only seven stopped to listen. He played for nearly 45 minutes, collecting $32.17 from passersby, plus an additional $20 from the lone passenger who recognized him. Washington Post columnist Gene Weingarten earned a Pulitzer Prize for writing that story.
Bell was born in Bloomington, Indiana, on Dec. 9, 1967. He began taking violin lessons age age 4. His Carnegie Hall debut was at age 17, in 1985.
Bell has recorded more than 40 CDs, according to his website, and has earned Grammery, Mercury, Gramophone and Echo Klassik awards and received the Avery Fisher Prize.
He was named music director of the Academy of St. Martin in the Fields in 2011. 
Bell performs on the 1713 Huberman Stradivarius violin.
Junior Bridgeman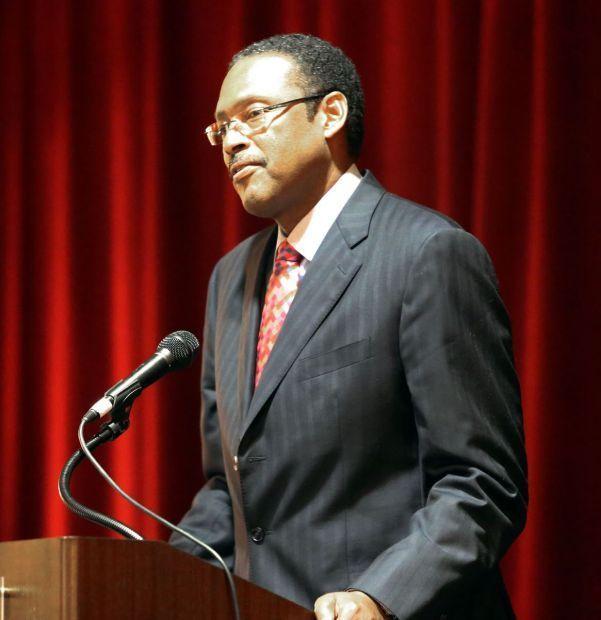 Fast food entrepreneur Junior Bridgeman couldn't believe what he heard while working next to an employee one day, a young man who seemed quiet and distant.
"How's it going?" asked Bridgeman, trying to break the ice.
The kid shrugged as if to say "What is it to you?"
Bridgeman wondered how life had been treating his employee and was told, bluntly: "Today is no different than tomorrow's going to be or the day after that."
Most employers might shake their head regretfully and walk away. But the 1971 E.C. Washington grad and former NBA star is not your ordinary boss.
Bridgeman helped lead unbeaten Washington to the 1971 state basketball championship, then starred at Louisville before enjoying a productive 12-year NBA career, much of it with the Milwaukee Bucks.
As CEO of Bridgeman Hospitality Group, he owns 244 Wendy's franchises and 120 Chili's franchises — more than 400 stores counting the Perkins Restaurants and Fazoli's he also runs.
That's 18,000 employees and all are an integral part of Bridgeman's food empire. So much, in fact, his businesses offer health care and educational assistance to help workers improve their lifestyles.
Years ago, he established a charter school in Milwaukee and then a boys school in Louisville, where he claims there are 1,000 homeless children.
Some, like that quiet kid, can be impossible to reach.
"He told me what he was doing ... he was in the illegal drug business," Bridgeman recalled. "He's just a teenager, so your heart breaks because you know where that life can lead. He was not ashamed to tell me 'This is the only reason I'm here.'"
The boy wanted to have a W-2 form to hide his income.
"As I stood there and listened to him, I wondered just how did it get to this point? How did it become so acceptable that he had no qualms about telling me and that it had become sort of a badge of honor for him out in the community," Bridgeman said.
"He told me the only way that changes is if maybe he moves up in whatever hierarchy they had, but he did not see himself in a situation that would be improving at all."
Bridgeman spoke in November 2014 at a Gary Chamber of Commerce luncheon. He spoke about having dreams, a backup plan, specific goals, and the importance of a solid education.
Most kids will never become professional athletes, the odds are heavily against them, but education or technical training can open countless doors to a fulfilling life.
"Not everybody has the ability to get a four-year degree or an advanced degree but you can become a plumber or electrician and be successful," Bridgeman said. "It's the training that matters."
Today, his net worth is estimated at almost $600 million.
Kawann Short
East Chicago native Kawann Short is in the third season of an impressive National Football League career, playing as a defensive end for the Carolina Panthers after excelling at that position in high school and college.
Short was born in East Chicago on Feb. 2, 1989. He played football and basketball at East Chicago Central, and as a member of the basketball team — along with current Chicago Bull E'Twaun Moore — won the 4A state championship in 2007.
In football, Short recorded 85 tackles, including nine sacks, two fumble recoveries and two blocked punts as a senior. He played in Indiana North-South All-Star Game.
Short was not heavily recruited, but was offered a scholarship by Purdue University, where he played from 2008 to 2012, red-shirting for the 2008 season.
While at Purdue, Short was named first-team All Big Ten in 2011 and 2012, and second-team All American in 2012.
Short was drafted in the second round of the 2013 NFL Draft by the Carolina Panthers. He played all 16 regular season games his rookie year, and played in the divisional playoff against San Francisco.
Midway through that year, he told The Times his goal for his career: "When I retire, I want to be remembered with guys like Warren Sapp and Vince Wilfork — big-name defensive players."
Short started his first playoff game after the 2014 season, against the Arizona Cardinals, and recorded his first playoff sack.
He played a strong role in Carolina's fast start to the 2015 season, earning the National Football Conference Defensive Player of the Month award for October.
Kawann Short
The big, bold and colorful mural on the outside wall of Columbus Drive Gyros hits you like a storm surge while entering the building.
It's a life-size painting of hometown hero Kawann Short, defensive tackle for the Carolina Panthers, in his No. 99 uniform and holding the Super Bowl 50 trophy triumphantly in his right hand, an event that was not to be.
Throughout Northwest Indiana, there were banners, posters and pep rallies throughout the city in support of the E.C. Central grad. Social media kept him in touch daily with the Region, as if he were standing at the corner of Chicago Avenue and Indianapolis Boulevard, taking it all in.
One particular banner stretched across Columbus Drive at Alder Street, proclaimed: "East Chicago is proud of our hometown Kawann Short. We are East Chicago — Super Bowl 50. Go Panthers!"
That 10-by-10-foot mural at Columbus Drive Gyros was painted Jan. 28 by the artist known as Fhat Cousins, who worked on his labor of love for eight hours.
"I'm 6-foot, and I still have to look up at it," said restaurant owner John Troupis. "It's a win-win for the city because it went viral on social media. People are always pulling up, taking pictures of it.
"Kawann loved it and ended up sharing it (on social media). It lit a fire under everybody to join the celebrating."
E.C. Central and middle school football players watched the 2016 Super Bowl in the high school's mini-theater, with a pre-game video message delivered by Kawann Short.
"I've seen so much of the love coming from home. It's sincere and coming from the heart," he said by phone prior to the game. "East Chicago isn't very big. It has only about 30,000 but they respect people who get out and do things with their lives.
"And when you do, they gladly jump on board and support you 100 percent."
The 44th overall pick in the 2013 draft, Short went from five sacks combined over his first two seasons to an eye-popping 11 in 2105-16 — a team record for defensive tackles — before the NFL championship game.
But what really jumps out to students of the game is 11 sacks, 55 tackles and three forced fumbles by a 4-3 interior lineman who also is a fierce pass rusher on the edge.
Short has transformed from a player who flashed across the screen once a game to a surefire Pro Bowler.
"I'm just out here doing what I'm doing and trying to help this team win. It's the only thing I can ask or work for," said the 6-foot-3, 315-pound Short.
Short has partnered with Athletes for Charity, HealthLinc and the East Chicago Fire and Police Departments to create academic incentives to benefit youth. He's launched a Youth Literacy Project to deliver books and academic incentives to children in need of encouragement when it comes to reading and academic achievement.
"They always come back. They've never forgotten about their city and that's what's so great," said Steve Segura, multimedia director of East Chicago.
Getting involved, sending a positive message, can work wonders in any environment.
"Some guys play this game 16-17 years and haven't been to the Super Bowl. I've played three years and I'm here," said Short, who had a video message for the city's football players watching Super Bowl 50 game at the high school:
"I've been in your position and in the same seats many years ago. I had a vision and a dream to be where I am today," Short said. "East Chicago ... you guys have been behind my back 100 percent. I appreciate you guys for being there, showing love and support. You've been amazing. Have a blessed day."
As kids, E'Twaun Moore and Short often stopped at Columbus Drive Gyros for a quick bite after school. It was a popular hangout with their basketball teammates.
E'Twaun was the star point guard and Kawann a power forward on the Cardinals' 2006-07 team. Owner John Troupis recalled how the players, prior to sectionals, had assured him they were going to win the 4A championship.
He made a deal. Win state and it's all you can eat.
The Cardinals advanced through the tourney — knocking off Lowell, Munster, South Bend Adams, Valparaiso and Marion — for a shot at Indianapolis North Central, featuring high school phenom Eric Gordon.
E.C. Central prevailed, 87-83.
It wasn't long after when Moore and Short, holding the trophy, led the Cardinals into Columbus Drive Gyros and said: "We're really hungry!'"
Kym Mazelle
When Leonardo DiCaprio and Claire Danes portrayed the most famous pair of star-crossed lovers in the 1996 film adaptation of "Romeo and Juliet," part of the musical backdrop was set by a soul singer with Region roots.
Kym Mazelle sang a cover a "Young Hearts Run Free" which the costumed Mercutio dances to at the party where Romeo and Juliet meet. Mazelle was singing long before Hollywood caught up to her.
Born Aug. 10 1960 in Gary, she was raised on the same street as the Jackson family. Often called the First Lady of House Music, Mazelle was credited for spreading the genre beyond the United States. When Mazelle appeared on the UK version of "The Voice" in 2013, singer-songwriter will.i.am said she brought dance music to the UK, saying she was a "pioneer of house music in the UK."
Although she studied arts and entertainment media management at Columbia College in Chicago, she hit the charts repeatedly across the pond, with a 1988 club hit single "Useless" and 1989 duet called "Wait," which peaked at No. 7 in the UK.
Worldwide acclaim came from the single "Missing You" by Soul II Soul.
In more recent years, Mazelle has taken her talents to reality television. She has appeared on several shows, including "Celebrity Fit Club" and "Celebrity MasterChef."
Lloyd McClendon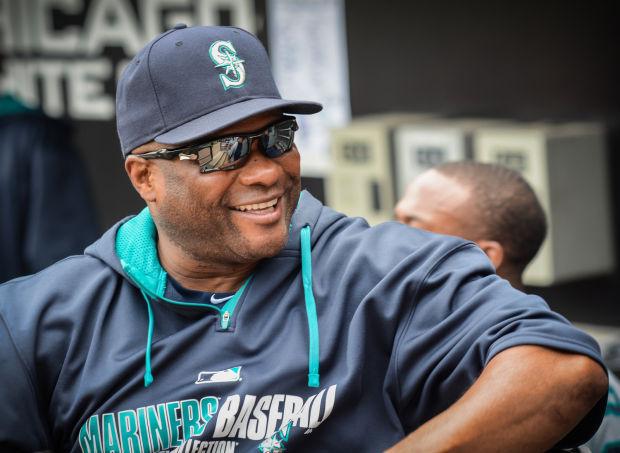 Lloyd McClendon was born to be a team player.
McClendon was born in Gary on Jan. 11, 1956 as the youngest of nine boys to a family with 13 children.
The future MLB player and manager learned baseball fundamentals at an early age and was a member of a history-making Gary Little League team. McClendon pitched in the 1971 Little League World Series, marking the first time an all African-American team made it to the finals.
McClendon earned the nickname "Legendary Lloyd" in the series after homering at five consecutive at bats. The Gary team lost to the Tainin City, Taiwan team in extra innings.
"Mac" as he is known, played for baseball for Gary Roosevelt High School and graduated in 1979. He then moved on to Valparaiso University, playing ball for the Crusaders and twice earning all conference honors.
The right-handed outfielder and first baseman was drafted by the New York Mets in the 8th round of the amateur draft in 1980. He made his Major League debut in April 1987 with the Cincinnati Reds.
He played two seasons for Cincinnati, two for the Chicago Cubs and five for the Pittsburgh Pirates, playing his last game in 1994. 
McClendon went on to become a hitting coach for the Pirates, a bullpen coach and hitting coach for the Detroit Tigers before being named manager of the Pirates in 2001. The move made McClendon the first and still the only Region native to manage in the Majors.
He became the manager of the Seattle Mariners in 2013, a position he held until this fall when he was let go after the season ended.
He was hired in December 2015 as head coach of the Toledo Mud Hens, a minor league franchise of the Detroit Tigers, and is now the big league club's hitting coach.
Mac has a reputation as a hot head on the field (a label he dismisses) but back home in the region, he is a dedicated philanthropist who in the off season conducts local youth baseball camps with police officers assisting as instructors in an effort to improve relationships between police and young people and donates turkeys to the needy at the holidays.
McClendon continues to make his home in Chesterton and currently serves as capital campaign honorary chair of the Boys and Girls Club of Porter County, supporting the group's efforts for a new Duneland club.
Luke Harangody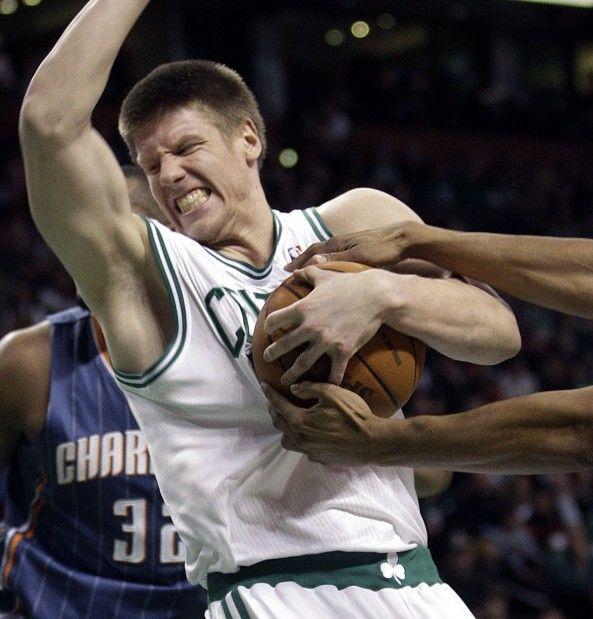 Luke Harangody excelled at sports from his elementary school days at Schererville's St. Michael's in soccer to his high school, collegiate and professional basketball career.
He led Andrean High to three sectional titles and helped the 59ers get to a Regional final, finishing 10th in the state in scoring at 23.6 points per game and was second in rebounding at 12.8 per game.
Harangody went on to Notre Dame, where he was the only men's player in the history of the Big East Conference to average 20 points and 10 rebounds per game for his career.
He also was the first Notre Dame men's player to be a three-time first-team All-Big East selection and the first to lead the conference in scoring and rebounding in consecutive seasons.
The Boston Celtics drafted him 52nd overall in 2010, but the 6-foot-8 power forward was slowed by a knee problem. The Celtics traded him to Cleveland where he underwent knee surgery.
He played for Denver in the 2013 NBA Summer League and played in the Euroleague overseas for UNICS Kazan in during the 2013-2014 season. He played for Phoenix in the 2015 NBA Summer League and continued his professional career in Turkey in 2016.
Michael Jackson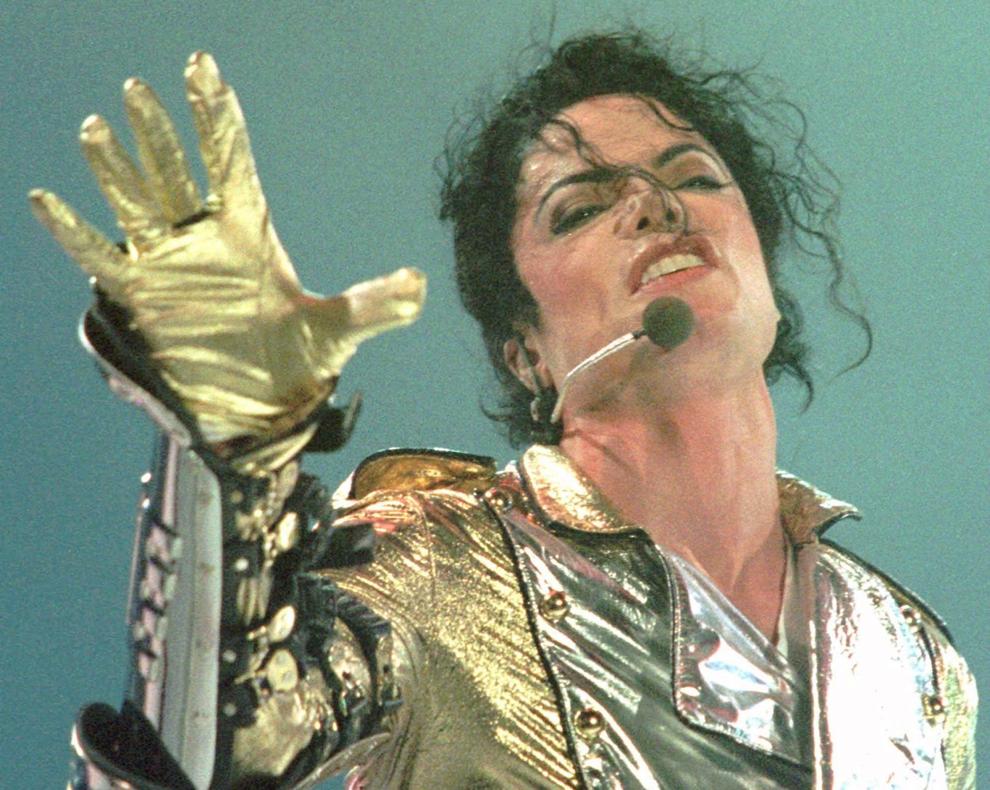 Mitch Daniels
Mitch Daniels, Indiana's 49th governor, ran state government like a business. Daniels, a Republican, served Jan. 10, 2005 to Jan. 14, 2013.
He was born April 7, 1949 in Monongahela, Pennsylvania.
The first Republican governor in 16 years, Daniels was one of the most transformative chief executives in Indiana history.
Never having held elected office, Daniels ruthlessly took on Indiana's entrenched political system with the zeal of business leader by seeking to cut spending, improve operations and deliver results for shareholder citizens.
On his first day in office, he created the Office of Management and Budget to consolidate control of state finances in the governor's office and seek out waste. He also permitted state employees to opt out of union membership, which nearly all did.
Daniels sought to fix the state's post-9/11 budget deficit immediately and proposed raising taxes on Hoosiers earning more than $100,000 a year. Despite having a Republican-controlled Legislature at his disposal, he was rebuffed and had to settle for balancing the budget over time.
However, he did win lawmakers over to adopting daylight saving time, making Indiana more business-friendly by making it possible to know what time it was all across the state. To ensure businesses heard about that, and the rest of Indiana's story, Daniels reorganized the state's commerce agency into the corporate-like Indiana Economic Development Corp.
Faced with limited state resources and almost unlimited transportation needs, Daniels convinced the Legislature to allow him to lease the Indiana Toll Road to a private operator. The deal netted Indiana $3.85 billion that Daniels poured into a "Major Moves" construction program that took long dreamed-of road projects, such as Interstate 69 between Indianapolis and Evansville, and made them reality. He also persuaded the federal government to permit Indiana to use Medicaid funds for the Healthy Indiana Plan, a high-deductible health insurance-like program for the working poor.
Daniels oversaw a huge shift in education policy during his two terms. As part of a deal to cap property taxes at 1 percent for homeowners, 2 percent for apartments and 3 percent for businesses, Daniels agreed to have the state take over all funding for teacher salaries from local school corporations. To pay for that change, he authorized an increase in the state's sales tax rate to 7 percent.
State control of education spending permitted huge growth in charter schools, which are publicly funded but operate mostly outside state regulations, since the state simply could direct money for teachers to the new institutions. Similarly, this allowed for the creation of a private school voucher program on Daniels' watch.
Daniels and Tony Bennett, the GOP state superintendent of public instruction elected in 2008, teamed up to replace Indiana's education standards with the Common Core State Standards, a change that would prove controversial in future years. They also eased the process for state takeover of failing schools and tied teacher pay to student performance on standardized tests, all while keeping school funding relatively flat.
Daniels provoked controversy in 2011 and 2012 by supporting enactment of a right-to-work law. For six weeks in 2011, union members packed the Statehouse protesting the proposal and House Democrats relocated to Illinois to prevent the necessary quorum to do business. After the governor blasted Democrats for walking off the job, right-to-work eventually passed in 2012.
The Republican-controlled Legislature in 2011 also approved a plan to defund Planned Parenthood's sexually transmitted disease testing and other programs as punishment for their providing abortion services (which aren't state funded). The defunding law was struck down by a federal judge in 2013, but not before Planned Parenthood was forced to close a health clinic in Scott County, which would become the site of a major HIV outbreak in 2015.
Daniels was widely touted as a potential presidential candidate in 2012 and he worked with advisers to sketch out a campaign strategy. However, in the end, his wife and daughters persuaded him not to run.
Instead, he was appointed president of Purdue University where he continues to innovate in higher education, just as he did in state government.
Prior to running for governor, Daniels was U.S. Office of Management and Budget director, 2001 to 2003.
Mitch McGary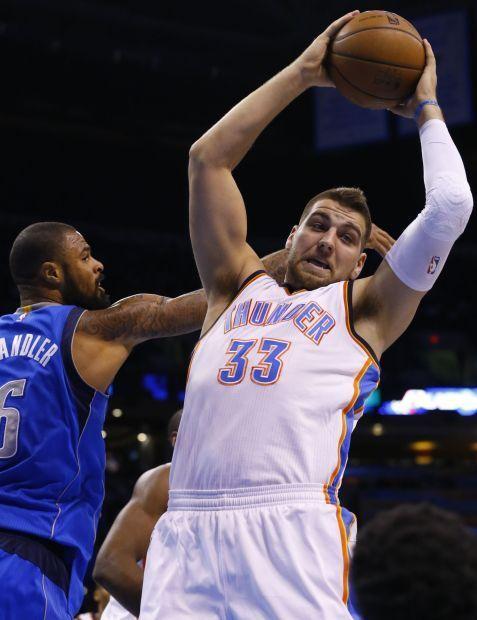 The greatest Chesterton Trojans basketball player that never was?
The 6-foot-10 Mitch McGary attended high school there as a freshman and a sophomore, but left for Brewster Academy, a prep school basketball factory in New Hampshire, where he developed his raw, but vast, talents and became one of the top recruits in the nation for his class.
After helping Brewster to the National Prep Championship and earning Parade All-American honors in 2012, McGary chose to go the University of Michigan. As a freshman, he quickly emerged as a spark off the bench for the Wolverines, leading the team in both blocked shots and rebounds.
By the NCAA tournament, he had cracked the starting lineup consistently, joining close friends and Lake Central product Glenn Robinson III. He earned all-South Regional honors in helping Michigan win the title and a berth in the final four. The Wolverines lost in the national championship to Louisville. McGary played sparingly as a sophomore due to back problems, which ultimately led to him having surgery.
Upon learning that he had tested positive for marijuana following the Sweet Sixteen victory over Tennessee and was facing a one-year suspension, McGary declared for the 2014 NBA draft and was chosen with the 21st pick by the Oklahoma City Thunder and signed a $2.8 million/two-year deal with the team.
Injuries and off-the-court issues have continued to hamper McGary. He made his debut Dec. 14, 2014, returning from the Thunder's Development League team, and had a strong finish to his rookie season. The 255-pound left-hander averaged 6.3 points and 5.2 rebounds over 32 games. 
McGary failed another drug test in 2016, then faced more disciplinary action from the NBA following a non-compliance issue, before ultimately getting waived by the Thunder in October of that year.
Oliver P. Morton
Oliver P. Morton, Indiana's 14th governor, led the state through the difficult Civil War years.
Morton, a Republican, served Jan. 16, 1861, to Jan. 23, 1867.
He was born Aug. 4, 1823 in Wayne County, the first governor born in Indiana.
Morton was a close ally of President Abraham Lincoln, a fellow Republican, and promptly pledged 10,000 Hoosiers to meet Lincoln's call for 75,000 volunteers after war broke out in 1861. Morton also established a state arsenal, without legislative approval, to equip Indiana's ill-provisioned troops.
He cultivated a reputation as "the soldier's friend" by traveling to battlefield hospitals, establishing a state relief program and through the Indiana Sanitary Commission distributing food, clothes, Bibles, writing paper and tobacco to Hoosier troops.
At the same time, Morton sought to undermine his Democratic political opponents by explicitly accusing them of disloyalty, and even suggesting they would side with the Confederates if Indiana were invaded.
Union losses early in the war and Lincoln's decision to change the justification for the war — from the popular preserving the Union to the decidedly unpopular call to end slavery — produced Democratic legislative majorities in 1863.
Not wanting to lose his near-dictatorial powers in military and state personnel matters, Morton proceeded to shun the General Assembly. He refused to give his State of the State address in person and directed legislative Republicans to boycott meetings.
GOP lawmakers even left Indianapolis at Morton's direction and relocated to the Kentucky border for two years, prepared to flee the state, if necessary, to ensure the Legislature would not have a quorum to do business.
As a result, Indiana did not enact a state budget, leaving Morton to borrow money wherever he could find it to keep Indiana operating. Because he did not trust the Democratic state treasurer, Morton essentially ran the state himself out of a safe in his office.
Morton's Democratic fear-mongering largely fell apart as a serious matter in July 1863 when southern Hoosiers fought off Confederate invaders in Morgan's Raid. Nevertheless, Morton used the threat of Democratic sedition, and the timely return home of some 9,000 soldiers, to win election as governor in his own right in 1864.
Attempts to use the one-term limit of the 1851 Constitution to prevent Morton from running again came to naught as Morton persuaded voters that he only was elected lieutenant governor in 1860, despite having served just two days in that office before advancing to the top job.
After the Civil War, Morton continued to pound Democrats, calling the party in 1866: "A common sewer and loathsome receptacle into which is emptied every element of treason North and South."
He resigned as governor in 1867 after the General Assembly, now back in Republican hands, elected him to the U.S. Senate.
In Washington, Morton quickly changed his opposition to black voting rights and joined with the Radical Republicans to win passage of the 15th Amendment. Morton even returned to Indianapolis to engineer the amendment's approval by the Indiana Legislature after Hoosier Democratic lawmakers resigned en masse to prevent a quorum.
In 1876, Morton ran for president and came in second place on the first nominating ballot at the Republican Party convention that ultimately chose Rutherford B. Hayes as its candidate.
Following the disputed contest between Hayes and Democrat Samuel Tilden, who got more popular votes than Hayes, Morton served on the commission that cut a deal to make Hayes president in exchange for ending the Reconstruction policies Morton supported to remake the former Confederacy.
Morton died Nov. 1, 1877, at age 54. He is buried in Indianapolis.
Morton today is remembered with a large statute outside the east entrance to the Statehouse that proclaims him "The Great War Governor."
Morton High School in Hammond, whose sports teams are the "Governors," also is named in his honor.
Otto Paul Kretzmann
Rev. Otto Paul Kretzmann kicked off his 28 years as president of Valparaiso University in 1940 with an inspiring address before a crowd of 2,000 people, according to the school.
"Even in a climate of peril and war," the school quotes Kretzmann as saying, "the University must continue its two-fold task: the search for Truth and the transmission of Truth, free and unbroken."
Kretzmann argued that the mission of the Christian university was not to disengage from the modern world: "Others may try to make men scientific; we must do that — and make them wise. Others may give men knowledge; we must give them that — and understanding. Others may try to make men useful; we must do that — and we must make them noble," according to the university.
Kretzmann oversaw the development of a new campus, an increase of 400 to 4,000 in enrollment, improved academic programs and national recognition for the university, said the school.
He was the recipient of ten honorary doctorates and died on Holy Cross day, Sept. 14, 1975 at the age of 75.
Kretzmann grew up in New York City; was a 1920 graduate of Concordia Collegiate Institute, Bronxville, New York; received the Master of Sacred Theology degree in 1924 from Concordia Seminary, St. Louis; and pursued further graduate study at Columbia, Johns Hopkins, Harvard, and Chicago Universities.
All five of his brothers also became Lutheran pastors.
Paris C. Dunning
Paris C. Dunning, Indiana's ninth governor, was a Democrat. He served Dec. 26, 1848 to Dec. 5, 1849.
Dunning was born March 15, 1806 in Greensboro, North Carolina. His hometown was Bloomington.
The resignation of Gov. James Whitcomb to take a seat in the U.S. Senate elevated his lieutenant governor to the top job for the one year remaining in Whitcomb's term.
As governor, Dunning effectively handled two incredibly significant matters in that short time: finalizing the settlement of Indiana's canal debt; and deciding how delegates to the 1850-51 constitutional convention would be selected.
He also led Indiana in opposing the expansion of slavery in the western territories and stressed the urgency of state support for public education, as 1 in 5 Hoosiers were found to be illiterate in 1850.
After leaving office, Dunning participated in the constitutional convention and won approval for provisions banning "special legislation" that applies to only one locality and requiring the state pay for a system of free public schools.
Dunning was elected as an independent to the state senate in 1861 and strongly supported the Union cause at the Legislature during the U.S. Civil War.
He was the only person ever to serve as governor, lieutenant governor and in both the Senate and the House under Indiana's original constitution.
Besides governor, offices Dunning held include state representative, 1833 to 1836; state senator, 1836 to 1839 and 1861 to 1867 (Senate president 1863 to 1867); and lieutenant governor 1846 to 1848.
Dunning died May 9, 1884 at age 78. He is buried in Bloomington.
Paul McNutt
Paul McNutt, Indiana's 34th governor, served Jan. 9, 1933 to Jan. 11, 1937. He was a Democrat.
McNutt was born July 19, 1891 in Franklin. Martinsville was his hometown.
Just as the nation elected Democrat Franklin Roosevelt president in 1932, so too did Hoosiers decide to combat the ongoing Great Depression by ending nearly two decades of Republican control of the governor's office.
McNutt, a popular Indiana University law school professor and national commander of the American Legion, helped in this regard, campaigning ceaselessly for Democrats (and eventually himself) for two full years prior to the election. He focused the race on tax reform and economy in government, and insisted the only way to end the Depression was to get rid of every Republican officeholder.
He nearly succeeded, with Democrats in 1932 winning the governor's office, all 12 of Indiana's congressional seats, a U.S. Senate seat and margins of 43-7 in the state Senate and 91-9 in the House.
Taking an expansive view of the role of governor, McNutt reorganized the executive branch, consolidating 168 state agencies and commissions into eight departments; claimed the power to appoint any non-elected state employee; and centralized control in the governor's office. He enacted the state's first income tax and imposed a gross receipts tax on businesses, which helped turn a $3.4 million state deficit into a $17 million surplus.
McNutt reduced the power of utility companies by establishing an office of the consumer advocate (initially future U.S. Supreme Court Justice Sherman Minton) to fight for lower rates. He also effectively implemented national New Deal relief programs in Indiana, providing work to jobless Hoosiers and hope for those struggling for years during the Depression.
McNutt's patronage powers did raise eyebrows as state employees were essentially required to belong to the governor's "Two Percent Club," and kick back 2 percent of their wages to the Indiana Democratic Party. Following the 1933 repeal of Prohibition, McNutt also saw to it that loyal Democrats got the limited number of beer distributor licenses.
In 1935, McNutt's willingness to call out the National Guard to quell labor strikes earned him the nickname "Hoosier Hitler."
McNutt considered challenging Roosevelt for president in 1936. He was dissuaded after Roosevelt appointed him High Commissioner for the Philippines, where he helped Jewish refugees find homes after they were rejected for entry to the United States.
In 1940, McNutt was sure it was his time to be president, but Roosevelt's successful bid for a third term derailed his ambitions once again. During World War II, McNutt served in a variety of federal posts.
President Harry Truman sent McNutt back as the first U.S. ambassador to the Philippines in 1946 after the island nation regained its sovereignty following the war.
McNutt later worked as lawyer in New York City and Washington, D.C. He died at age 63 on Mar. 24, 1955. McNutt is buried in Arlington National Cemetery.
Besides governor, other offices McNutt held include U.S. High Commissioner to the Philippines, 1937 to 1939, 1945 to 46; U.S. Federal Security Agency director, 1940 to 1942; U.S. War Manpower Commission, 1942 to 1944; U.S. ambassador to the Philippines, 1946 to 1947.
Pete Trgovich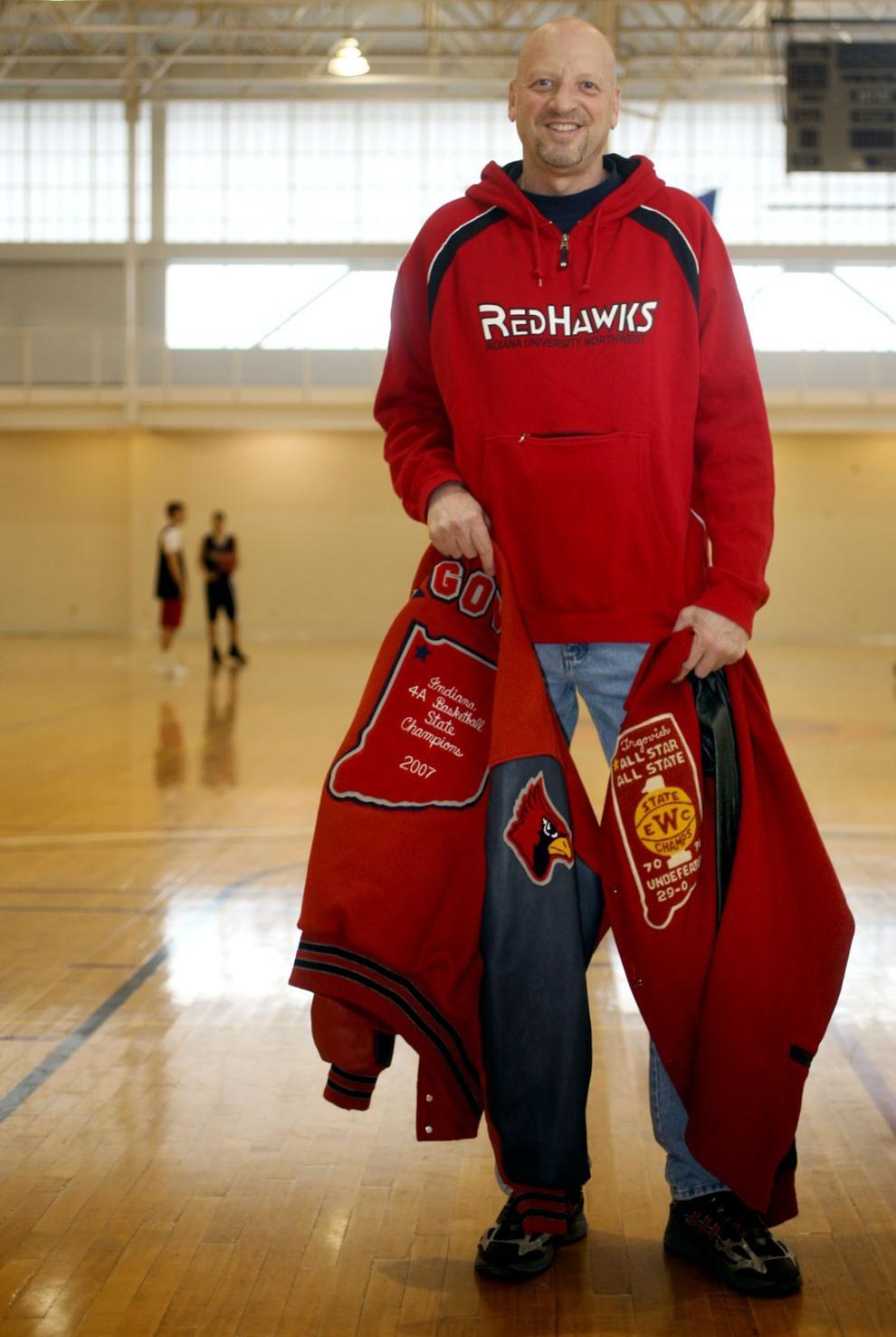 Success on the basketball court has been synonymous with the East Chicago Washington product, dating back to his days as a Senator over 40 years ago.
Trgovich was the leading scorer on the 1971 Senators team that went undefeated (29-0) and won the state title. The 6-foot-5 star scored a combined 68 points in the final two games to lead E.C.W. to the championship. His 40 points in the semifinals tied the standing record for scoring in the state finals.
All five Senators starters from the team went on to play Division I basketball with Trgovich heading to the west coast to play for the legendary John Wooden at UCLA.
His impact was immediate as Trgovich averaged 23.4 points per game as a freshman, including a high of 47. The following season, the Bruins captured the national championship, finishing 30-0 in 1973. They captured the title again in 1975, knocking off Louisville, which featured Trgovich's high school teammate, Junior Bridgeman.
Trgovich was drafted by the San Diego Sails of the ABA and the Detroit Pistons of the NBA in 1975, He signed with the Sails, but the ABA soon folded. It was too late to sign with Detroit, so Trgovich had to wait until the next season, since the Pistons still owned his draft rights. He was then cut in veterans camp.
He entered high school coaching in 2001 at Andrean, where he led the 59ers for two seasons. He returned home to take over E.C. Central in 2005, guiding the Cardinals to the Class 4A state championship in 2007, when a team featuring E'Twaun Moore and Kawaan Short outlasted Indianapolis North Central 87-83 in the finals.
In the process, Trgovich became the first Hoosier to win a state title as a player and a coach as well as a college national championship.
Trgovich promptly stepped down to become coach at Indiana University Northwest, where his son Pete III played, and held that position for three seasons. Inducted into the Indiana Basketball Hall of Fame in 2011, he returned to the bench in 2015 at the age of 62, taking over as Cardinals coach for a second time.
Red Skelton
Comedian Red Skelton did more than just act like a clown on stage. He dressed like one, too. And wow, what a stage he had.
Richard "Red" Skelton was born July 18, 1913, in Vincennes, Indiana. His father, a Hagenbeck-Wallace Circus clown, died shortly before his son's birth.
Skelton had his own variety show for 20 years, 1951 to 1971. Viewers saw Skelton portray a host of characters, including Clem Kadiddlehopper and Freddie the Freeloader. The show received three Emmy Awards and a Golden Globe for Best TV Show.
The Rolling Stones made their American television debut on Skelton's show in 1965.
Skelton's 1969 monologue on the Pledge of Allegiance, in which he broke down the pledge phrase by phrase to emphasize its meaning, regained popularity decades later when there was a controversy over the insertion of the words "under God" into the original pledge.
Each show ended with Skelton's trademark phrase, "Good night, and may God bless."
Skelton was a star of vaudeville, radio, television and film.
He received Emmy Awards for Best Comedy Program and Best Comedian in 1952. In 1978, the Golden Globe Awards named him the first recipient of the Cecille B. DeMille Award, which honors outstanding contributions in entertainment. He was so excited that he squeezed the award so much it broke.
In 1986, 16 years after his television program ended, he was given the Governor's Award from the Academy of Television Arts & Sciences.
He also has a star on the Hollywood Walk of Fame for his work in television.
Skelton married multiple times, including at the old Lake County Courthouse in Crown Point.
He died on Sept. 17, 1997, and is buried in Glendale, California.
Today, his mission of making people laugh continues with the Red Skelton Museum of American Comedy in Vincennes.
Robbie Hummel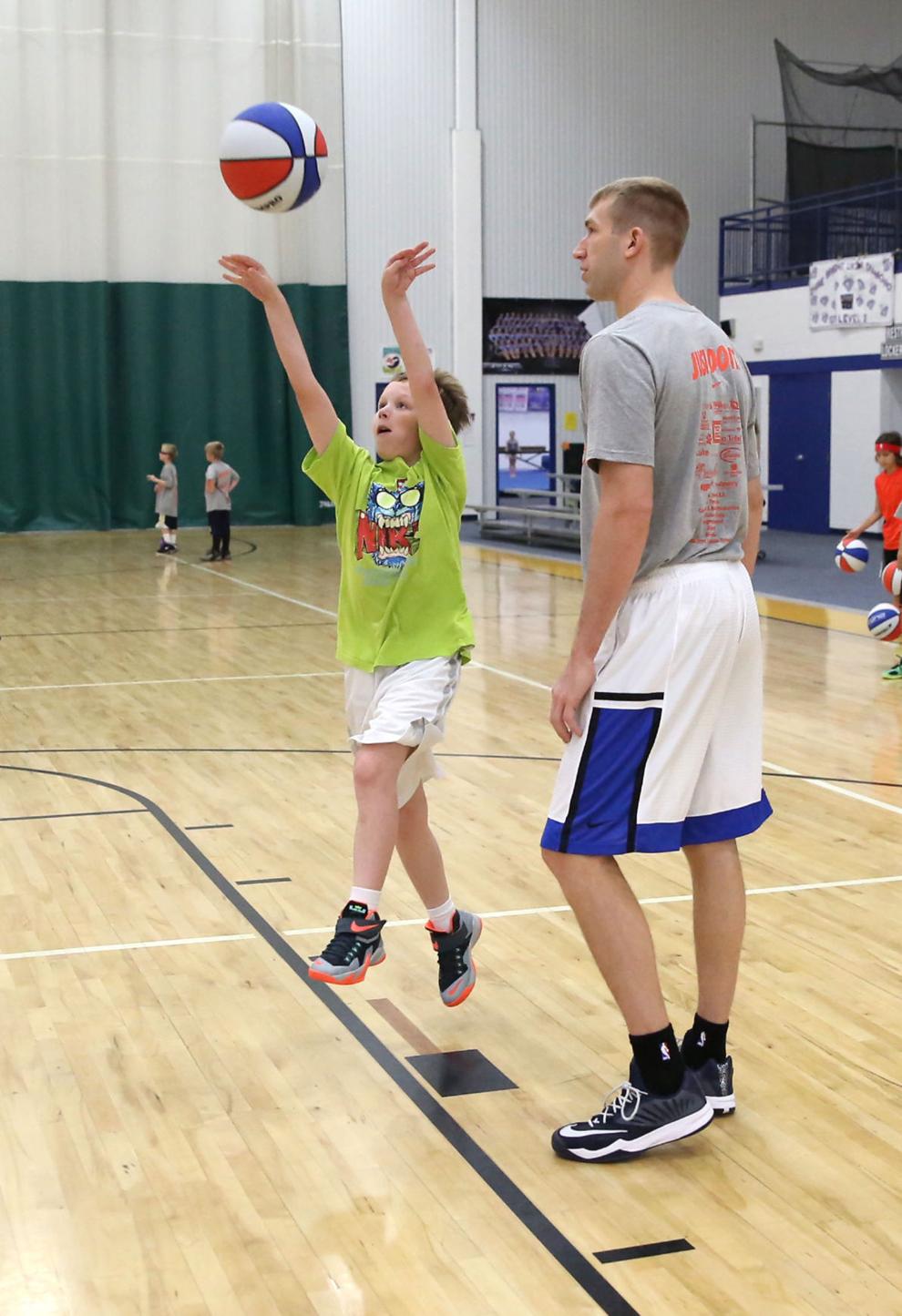 Robbie Hummel was always a standout.
The 6-foot-8 Valparaiso High School graduate made a name for himself on the basketball court in high school.
The small forward went on to play for Purdue University and broke the university's freshman record for three-point shots and had the highest free throw percentage for a freshman in school history.
Hummel's college career was sidelined by injuries, but he came
He was drafted by the Minnesota Timberwolves in 2012 and played for their summer league for two seasons and spent one year playing in Spain.
Hummel has had a few stints broadcasting basketball games.
Now 30, he is a studio analyst and color commentator for Big Ten Network and ESPN.
Roland Parrish
Roland Parrish, the former Hammond High School and Purdue University track and field star, hasn't let the nearly 1,300 miles from his Dallas home stop him from contributing to enhance the quality of life where he grew up in Indiana.
Parrish, a 61-year-old Hammond native, moved to Texas after receiving bachelor and master degrees from Purdue University West Lafayette. Despite being tied to the Dallas area through his ownership of 25 local area McDonalds, Parrish keeps close contact with both Hammond and Purdue.
"I love my hometown," says the president, CEO and owner of 24 Parrish McDonald's Restaurants Ltd. in north Dallas "I love the town and the neighborhood."
Parrish graduated from Hammond High School in 1971, the year he was the state champion in the 880-yard dash and a member of the National Honor Society. He was MVP of the school's track and field team in 1973 and 1974 and was named to the Hammond, Indiana Sports Hall of Fame in 1993.
His high school accomplishments earned him a scholarship to Purdue University West Layette, where he made the Dean's List seven of his eight semesters and received a Bachelor of Science in Industrial Management degree from the university in 1978.
He has displayed his affection for his alma mater in various ways, most recently by donating $2 million Purdue's Library Renovation Project. To honor his donation the former Management and Economics Library reopened in April 2012 as the Roland G. Parrish Library of Management and Economics.
Parrish has also received Krannert's Business Leadership Award, which is the highest honor given by the business school and a recipient of the Purdue's Pinnacle Award, the highest honor given to an alumni.
The former All-American high school athlete credits his journey from local Hammond boy to restaurant industry mogul to the hard work, dedication, financial discipline learned from his late father, Rev. John H. Parrish as well as his own tenacity.
"My dad worked in the steel mills (U.S. Steel Gary Works) for 30 years," Parrish says. "The thing I remember about his work ethic is after a got an award for perfect attendance, he replied that he worked 10 years and he didn't miss a day.
"He was a great role model, and all the men in the church I grew up in all worked in the mills and to church on weekends," Parrish says. "I had good strong men as role models."
After receiving his undergraduate degree from Purdue, Parrish did an internship with Exxon Corp., and then returned to the university to earn an MBA, while teaching finance and probability and statistics to fund his education.
"After getting my MBA, I looked at my options and most were in the South," Parrish says. "Exxon's U.S. headquarters are in Houston and I ended up there in 1984. I was on the general management tract and did stints in various departments: engineering, financial capital budgeting, supply, distribution, and direct retail and innovation."
He stayed with the company for 13 years, surviving three downsizing that included massive layoffs during his tenure.
"I went through two and was promoted," Parrish says. "In the third (in 1988) I stayed at a lateral position and that's when I decided I needed become an independent business person. I always had a dream to become independent CPA one day, to have a small accounting practice."
But fate intervened. Parrish walked into a fellow Exxon employee's office and saw an 8-page application on his desk for McDonald's management training program. He called the fast-food chain's corporate office for an application the same day and immediately filled it out.
"Two weeks later I got a rejection letter," Parrish says. "It said they had a lot of mid-managers. They weren't impressed with my degrees from Purdue. They didn't feel I was a good fit. I was devastated. I thought I was a winner and McDonald's would love me and when that didn't happen I couldn't believe it. But I wouldn't quit."
He began calling McDonald's corporate office three times a week in an attempt to reach Ruth Anderson, its licensing manager. It took six weeks before she came to the phone.
She kept rejecting his credentials until he began telling her about his customer service work.
"I talked about customer service and how I had worked in service stations in Memphis, and a small town in Arkansas, then to Jackson, Mississippi to run 15 service stations," Parrish says. "Then I started to tell her about how during the oil embargo — a lot of customer complaints at that time – wiping windshields, uniforms, and I could tell she was listening. And I talked about what I had learned."
Through that phone discussion Parrish finally got a "green light" but it was just for an interview to get into McDonald's franchisee training program.
He aced that interview, but once he was accepted into the program, he worked 50 hours a week on his Exxon job, commuted 10 hours a week to train at the McDonald unpaid position for an additional 25 hours a week.
"I did that for two years," Parrish says. "I graduated from Hamburger University with honors and made the Dean's List. They were hard on me, which I appreciated. I typically take the harder path, and I think that made me a better person."
Parrish purchased his first McDonalds with $180,000 he had saved while working at Exxon. He currently owns 24 McDonald's Restaurants in North Texas with sales of more than $60 million annually.
"My basic philosophy is to run lean and mean, keep overhead down and try to build an organization of talented people: identify them, train them, develop them, promote them and then reward them financially," Parrish says. "Because I have a strong financial background with financial discipline to save money I've been able to continue to buy locations from the company."
His business has been recognized by "Black Enterprise Magazine's BE 100," as one of the Top Black-Owned Businesses in the nation based on sales volume. And Parrish currently is serving his third term as chairman and chief operating officer of the National Black McDonald's Operator's Association.
He and his wife, Jewel, live in DeSoto, Texas. They have three children: Jade, who graduated from Purdue in 2012; Roland, who works for Sports 120 in Chicago, and his son, Wesley, who graduated from the Art Institute of Chicago and works for a local advertising firm.
Parrish, who has a condo in Chicago's Loop, is a frequent visitor to the Region and his family includes Maurice Parrish, a Hammond minister and Gary Parrish, a retired Gary police officer. He annually funds a scholarship for high school seniors in the name of Maurice Parrish and his wife, Joan, and contributes to the Hammond Foundation.
Ron Reed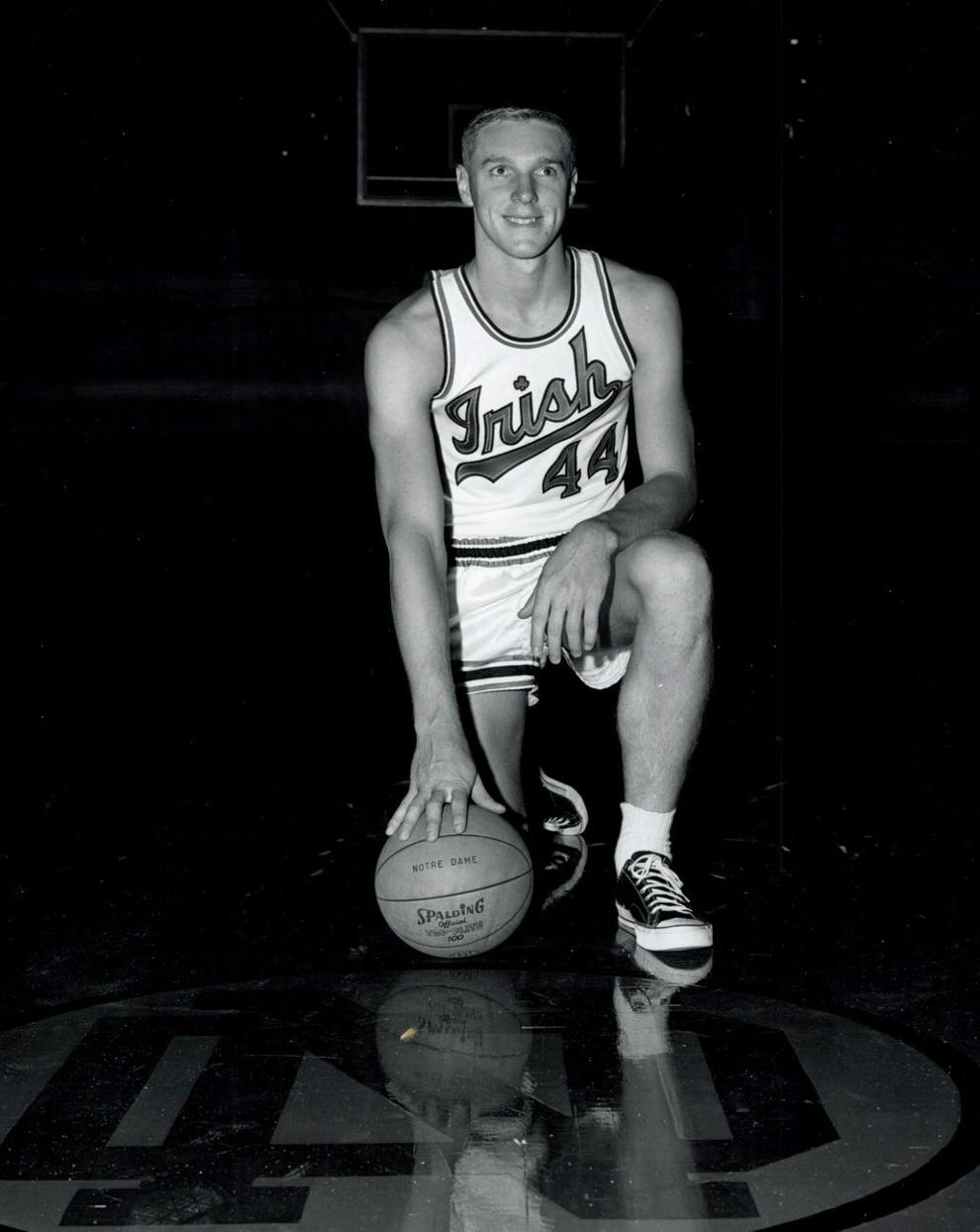 Ron Reed, a native of LaPorte, graduated from Notre Dame in the mid 1960s as a basketball star, ranking 30th in the school's history in scoring with 1,153 points and third all-time in rebounding average with 14.3 rebounds per game as well as Notre Dame's single-season record for rebounding average with 17.7 rebounds per game.
He was drafted by the Detroit Pistons in the fourth round of the 1965 NBA draft.
He told a 2010 audience at a Notre Dame sports dinner, "I only played one year of (college) baseball; that was my senior year. When I got out after my senior year, it was the first year of the college draft for baseball. And I wasn't drafted by anybody."
But he signed that contract in June, and fall camp didn't begin until October, so when asked what he would do all summer, Reed said he would like to play baseball.
So his new boss in Detroit arranged for him to play minor league baseball in Florida and was so impressive as a pitcher he was invited to the Atlanta Braves' spring camp in 1966 fresh off his first NBA season. After a second year with Detroit as a forward, Reed decided a career in baseball would give him a longer sports career.
Reed played 19 major league seasons, winning 146 games and registering a 3.46 career earned run average and pitched in the 1980 World Series with the Philadelphia Phillies and again in 1983.
He pitched for the White Sox in 1984, his final year.
Samuel Ralston
Gov. Samuel Ralston was 28th governor of Indiana and a loyal Democrat living in then-Republican Boone County.
Ralston lost campaigns for the Indiana Senate and secretary of state, twice, before finally claiming the state's top office. He is most remembered as Indiana's "centennial governor," having presided over the 1916 celebrations of the 100th anniversary of Indiana's admission as a state.
The centennial produced renewed interest in Indiana's history, and Ralston responded by creating the Indiana Historical Commission, which staged historical pageants and other events across the state during the centennial year.
He also established the first state parks — McCormick's Creek and Turkey Run — to preserve Indiana's original untamed character for future Hoosiers to enjoy.
Ralston championed progressive policies as governor, and with the help of a Democratic-controlled Legislature was able to enact a minimum wage, create a public utilities commission, provide for vocational education in Indiana schools, close the state's brothels and pay off the state's debt, some of it lingering from the canal fiasco of the 1840s.
When Ralston left office in 1917, Indiana had a $3.75 million budget reserve fund.
He was confronted with a major labor crisis less than a year after taking office, the 1913 Indianapolis riots, which produced violent clashes between striking streetcar workers and police working for Indianapolis' Republican-controlled city government.
At the request of the mayor, Ralston called out the National Guard to restore order. But he also personally addressed the strikers assembled on the Statehouse lawn and agreed to withdraw the troops if strikers would work with him to negotiate a compromise with the city, which is what happened.
Ralston also had to organize Indiana troops headed overseas to fight in World War I. Some 130,000 Hoosiers, the state's largest deployment since the Civil War, shipped out to fight in Europe. An additional brigade of Hoosiers was sent to the U.S.-Mexico border as show of force to counter rising tensions between the U.S. and Mexico, a potential German ally.
He avoided the constitutional controversy provoked by his predecessor, Gov. Thomas Marshall, by putting the question of calling a constitutional convention before Hoosier voters in 1914. It was overwhelmingly rejected.
Ralston won election to the U.S. Senate in 1922 and was widely considered a potential presidential candidate in 1924.
He declined to run due to his failing health and died the next year.
Steve Weatherford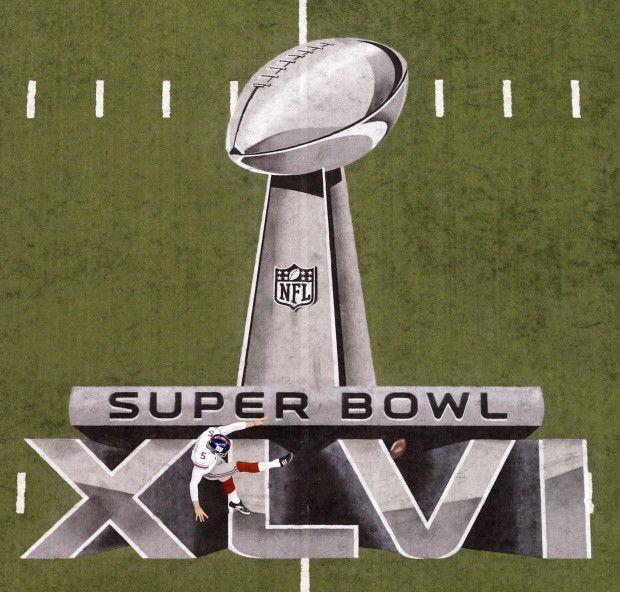 Steve Weatherford had an 11-year career as an NFL punter. He was part of the New York Giants' Super Bowl championship team in 2011.
His path to the pros began in Crown Point, where he was born on Dec. 17, 1982. His family soon moved, and he was raised in Louisiana and Terre Haute, where he attended North Vigo High School. There, he played four sports, including football as punter, kicker and safety.
Weatherford focused his boundless energy on the weight room and the playing field. In the summer before his senior year, at a kicking camp at the University of Illinois, he impressed coaches enough to earn a scholarship.
He was redshirted in 2001, then played the next four years, finishing his college career in 2005 as Illinois' all-time leader in punting average.
Weatherford went undrafted after completing his college career, but his college special teams coach, then on the New Orleans Saints' staff, talked the team into signing him. Weatherford also played for the Kansas City Chiefs, Jacksonville Jaguars and New York Jets, before finding a home with the Giants.
Weatherford set a Super Bowl record by having three punts downed inside the 20-yard line in the Giants' Super Bowl XLVI victory.
Weatherford is the founder of the Steve Weatherford World Champion Foundation, which supports a variety of charities and programs. He has been the Giants' nominee for the Walter Payton Man of the Year Award, and was recipient of the 2014 Thurman Munson Award, which recognizes a professional athlete for success on the field and for philanthropic activities off the field.
Weatherford and his wife Laura have three children, and the family splits its time between New Jersey and California.
Sue Hendrickson
Sue Hendrickson is a female Indiana Jones. Her greatest discovery, named in her honor, is one of the biggest attractions at the Field Museum in Chicago.
Hendrickson, a Munster native, discovered the bones of a Tyrannosaurus Rex, later dubbed Sue, in 1990 in South Dakota. The Field Museum bought the 41-foot-long skeleton at auction for $8.36 million in 2000.
The museum spent two years restoring and reassembling the skeleton of the largest and most complete T. Rex ever found.
Hendrickson's childhood was a quest for knowledge and adventure. By age 15, she took the family car and drove for hours.
"I'd go to O'Hare and watch the planes take off," she told The Times in a 2000 interview.
"I hated the town as a teenager," she said. "I thought Munster was upper-middle class, WASPy, very snobby. We were surrounded by less fortunate towns, and I thought I should have grown up in the ghetto. Every teenager should be thrown on a desert island for two years, and when then grow up, they should be allowed to come back."
Hendrickson's parents moved to Seattle in 1967. She begged to finish her senior year at high school with an aunt and uncle in Fort Lauderdale. Instead, she ran off with a boyfriend. She called her parents to let them know where she was along that journey.
The next two years, she and her boyfriend lived on a sailboat, varnishing boats in a marina at San Rafael, California.
"I didn't wear shoes for a couple of years," she told The Times. "I didn't have a mirror. I used a toaster (to see her reflection) when I brushed my hair."
When that romance ended, she found a job diving for and collecting tropical fish for home aquariums. In 1973, she helped raise a sunken freighter. Soon she was salvaging planes and ships and learning marine archaeology in Key West, Florida.
The following year, she visited an amber mine and saw the prehistoric insects suspended in resin. She was fascinated. She saved her money, then began finding new insects to sell to museums and collectors. Hendrickson found three of the six known specimens of extinct Antilles butterflies, one of which is owned by the Smithsonian Institution.
In her mid-30s, she was excavating a fossilized whale in Peru when she met Peter Larson, owner of a South Dakota fossil supply firm in 1985. Romance blossomed. They were on a dig in the Badlands in 1990 when Sue found Sue.
Hendrickson said she hiked seven miles to the site she'd spotted earlier from a cliff. Hendrickson was accompanied only by her dog, Gypsy. She found bones scattered at the base of the rock formation and three enormous vertebrae protruding from the rock wall 8 feet above her head.
"They were still in the same position as life; they hadn't separated from each other," she told The Times. "There was also the end of a rib sticking out, and a big bone. It turned out to be the end of a femur. I thought, 'Oh, this is really cool!' "
A legal battle ensued between Larson and the rancher who owned the land.
Hendrickson was glad when the Field Museum purchased Sue.
In 2002, Hendrickson pulled a stunt the museum guards didn't appreciate. In a protest against the museum's hands-off approach to Sue — the dinosaur, that is — Hendrickson slipped a $200,000 ring on the claw and announced to startled tourists, "We're engaged."
She then retrieved the pearl ring and slipped away before the security guards caught up with her.
Hendrickson had asked the curators' permission to give Sue a ring in a publicity stunt for a new museum display on pearls, but the museum declined.
Some of the rare pink conch pearls on display were from Hendrickson's collection. The 150-karat ring was borrowed from a friend.
Tellis Frank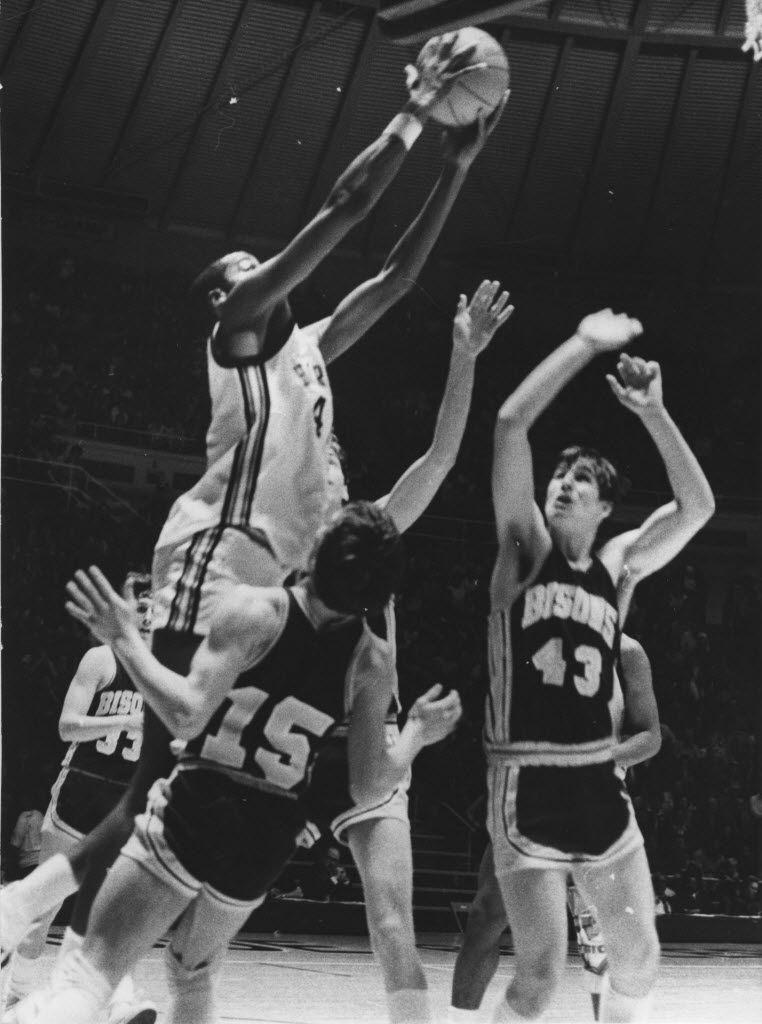 Tellis Frank Jr. is a Lew Wallace legend.
The future NBA power forward was born in Gary on April 26, 1965. He went on to play basketball at Lew Wallace High School where he was a standout on the 1983 team that made it to the semistate championships. He graduated the same year and went on to play basketball for Western Kentucky University.
"Big T," as he is known, was a first-round draft pick for the Golden State Warriors in 1987 and went on to play for the Miami Heat and the Minnesota Timberwolves in his five-year NBA career.
He spent the 1990s playing basketball in Europe, primarily in Italy and Spain. 
Upon his return from Europe, Frank began his coaching career, which included stints as an assistant coach for the Harlem Globetrotters, at Hampton University in Virginia and at the high school level in California.
Frank was inducted into the Indiana Basketball Hall of Fame in 2007.
He was an assistant coach for the WNBA's Atlanta Dream.
Thomas Marshall
Democrat Thomas Marshall, Indiana's 27th governor, was later a U.S. vice president under Woodrow Wilson.
Marshall was born March 14, 1854, in North Manchester, Indiana. He claimed Columbia City as his hometown.
He served as governor Jan. 11, 1909, to Jan. 13, 1913. He was vice president from 1913 to 1921.
Hard work, political savvy and a lot of luck propelled Marshall into the governor's office, despite never having previously held elective office.
The northeast Indiana lawyer was typical for his time, joining numerous local and statewide community groups where he built a reputation as quick-witted, smart and engaging (despite occasionally drinking too much in a state filled with prohibitionists).
Hoosier Democrats, led by Thomas Taggart, turned to Marshall, long a loyal party man, as a compromise candidate after the 1908 convention deadlocked on selecting a nominee for governor. Marshall inherited a state convulsing under a rapid economic change from agricultural to industrial production, seen perhaps most vividly in the newly created company town of Gary, home to the vast U.S. Steel mills.
At the time, Indiana lagged most other states in public health, worker safety and infrastructure. Social and charitable groups could not keep up with the needs of thousands of newcomers from the South and across the ocean. To cope, Marshall helped enact a child labor ban, weekly wage law, regulations on railroads and telephones and an employer liability statute. He also created the State Board of Accounts to audit the revenue and spending of state agencies and local governments.
Historians now say that's about as progressive as Hoosiers were prepared to go in the early 20th century. Nevertheless, Marshall tried to take it a step further by proposing a new state constitution that he and his next-door neighbor wrote together. It allowed for voter initiative, referendum and recall, though simultaneously restricted voter rights to long-term Indiana residents and required voters pay a poll tax. Marshall's constitution also would have increased the size of the five-member Supreme Court and 100-member House of Representatives.
He presented his constitution to the Democratic-controlled Legislature, which approved it and sent it to voters for ratification. Republicans cried foul, claiming a constitutional convention is the only way to replace the state's governing charter, a position upheld by the Indiana Supreme Court before Hoosiers could vote on whether to adopt the Marshall constitution.
Debate over the ideas in his constitution raised Marshall's national profile, and he considered running for U.S. president in 1912. When New Jersey Gov. Woodrow Wilson got the Democratic nomination, Taggart helped engineer Marshall's position as Wilson's running mate.
Marshall was well regarded as vice president before, during and after World War I, though he was not particularly close to Wilson. After the president suffered a debilitating stroke in 1919, Wilson aides conspired to cover-up his illness to prevent Marshall from trying to become president.
Marshall also was known in Washington for his sense of humor, including numerous quips about his home state. Among them, "Indiana is the mother of vice presidents; home of more second-class men than any other state."
Upon his death on June 1, 1925, at age 71, U.S. Secretary of State Frank Kellogg said of Marshall, he "was a man of sterling ability and the highest character and won the respect of everyone whom he knew."
Marshall is buried in Indianapolis.
Thomas Posey
Thomas Posey, Indiana's third and final territorial governor, was a nonpartisan. He served Mar. 3, 1813 to Nov. 7, 1816.
Posey was born July 9, 1750 in Fairfax County, Virginia. He claimed Jeffersonville as his hometown.
A veteran of numerous Revolutionary War battles and the rumored illegitimate son of George Washington, Posey was Indiana's final territorial governor.
Like many of Indiana's state governors, Posey did not get along particularly well with the Legislature. The dominant faction, led by Jonathan Jennings, opposed Posey's pro-slavery views and resented his refusal to live in the new capital at Corydon. Posey also resisted Jennings' pleas for statehood, believing Hoosiers could not afford the taxes necessary to establish legitimate state institutions.
Nevertheless, Posey worked with the legislature to improve the territorial court system, professionalize the militia, lay out new counties and towns, charter the territory's first bank and authorize road and infrastructure projects. He consistently was praised for his habit of selecting qualified men for state and local offices, rather than favoring a particular political party.
After Jennings obtained congressional approval for Indiana statehood in 1816, Posey ran against Jennings in the state's first gubernatorial contest. Jennings won 5,211 votes to 3,934 votes for Posey.
His allies in Washington, D.C., then secured Posey a job as federal Indian agent for the lower Wabash River region. In 1817, he unsuccessfully challenged future Gov. William Hendricks for his seat in Congress. Posey died the next year in Illinois Territory.
Other offices Posey held include Kentucky state senator, 1804 to 1806 (Speaker, 1805 to 1806); Kentucky lieutenant governor, 1806 to 1808; and U.S. senator for Louisiana, 1812 to 1813.
Posey died Mar. 19, 1818 at age 67. He is buried in Shawneetown, Illinois.
Tony Zale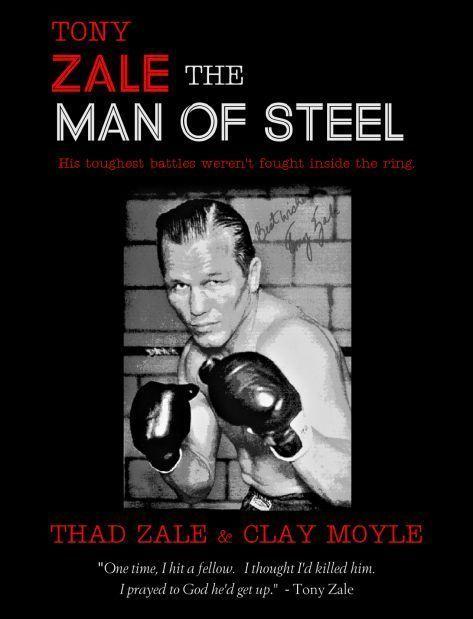 Tony Zale was known as "The Man of Steel."
It was the nickname given to the Gary born and reared boxer. He also had the reputation of being able to take punishment and still win, which reinforced the nickname. He was as tough as the steel that rolled out of the old open hearths of U.S. Steel's Gary Works.
Zale was known as a strong puncher, who punished and wore his opponents down.
He was born Anthony Florian Zaleski on May 29, 1913, when Gary was in its infancy as a city. It was founded in 1906 by the U.S. Steel Corp. Zale grew up with the city.
He stood 5-foot-7 but was as tough as the pig iron molded into a finished steel product. Zale was a two-time world middleweight champion and made the Ring Magazine's list of 100 greatest punchers of all time. Zale is best remembered for his three bouts over a 21-month period with Rocky Graziano for the middleweight crown. Zale won two of the three. He was 67-18-2 in his career with 18 knockouts.
His nephew Ted Zale co-wrote his biography: "Tony Zale: The Man of Steel."
Ted told The Times in an April interview how the fight game was.
"Boxing was much different back then," Ted Zale said of the era when his uncle fought. "When Tony started out, he fought 20 times in six months."
Even as an undisputed middleweight champion, Zale fought non-title and "overweight" bouts in between title defenses to stay sharp and keep food on the table.
"Many guys today fight only once or twice every two years," Ted Zale said.
Like his uncle, Ted Zale lost his father at a young age. Tony stepped up to serve as a father figure, and even taught Ted how to box.
"If you were in our family, you learned how to box," said Ted, an Andrean graduate who now resides in Lansing, Mich. "He helped train me for the Olympic trials."
Tony Zale died March 20, 1997 in Portage. Zale was a 1991 inductee in the Boxing Hall of Fame.
On a lighter note, Zale was originally cast to play himself in the movie "Somebody Up There Likes Me." According to Wikipedia, When Paul Newman (playing Graziano) and he were sparring prior to filming, Newman got rough and Zale knocked him out. Zale was replaced by Courtland Shepard for the final fight scene.
Vic Bubas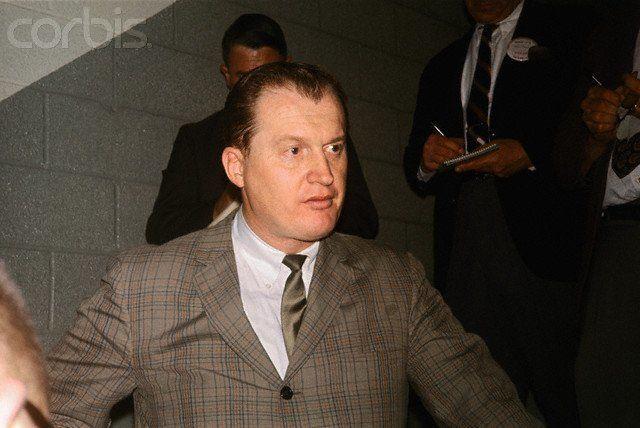 Before there was Coach K at Duke, there was Coach B.
Vic Bubas, a 1944 graduate of Lew Wallace High School, attended the University of Illinois for a year before transferring to North Carolina State. A two-time Southern Conference selection, Bubas graduated in 1951, but remained at the school as freshman basketball coach until 1955 and varsity assistant until 1959.
He was hired as head coach at Duke later that year, ascending the Blue Devils program to national heights. Under Bubas, Duke won three regionals, reaching the Final Four in 1963, 1964 (national runner-up) and 1966. Bubas was Atlantic Coast Conference Coach of the Year each of those seasons. Duke also took the Atlantic Coast Conference regular-season and tournament titles each of those years, in addition to a regular-season crown in 1965 and a tourney championship in 1960.
Bubas is commonly acclaimed as a pioneer for recruiting by targeting players early and gathering information on them before other coaches had learned of them. He would also send newspaper clippings of Duke games to prospects. The efforts paid off in grand fashion as Bubas drew future All-Americans from across the country to Durham.
When Bubas retired from coaching in 1969 his record of 213-67 (.761 winning percentage) stood as the third highest win total in the country for the decade. Bubas subsequently served as a Duke administrator, eventually becoming the vice president of the university. In 1976, he became the first commissioner of the Sun Belt Conference, a position he held for 14 years until he retired.
Bubas was inducted into the North Carolina Sports Hall of Fame in 1975, the first of three such honors for the Gary native, now 88. He was named to the Indiana Basketball Hall of Fame in 2002 and the National Collegiate Basketball Hall of Fame in 2007.
Virgil "Gus" Grissom
Virgil "Gus" Grissom was one of NASA's original seven Mercury astronauts, the first American to go into space a second time. He died in a tragic fire while training for the Apollo 1 mission.
Grissom was born April 3, 1926, in Mitchell, near Spring Mill State Park. He is one of many astronauts who graduated from Purdue University.
He signed up as an aviation cadet during World War II, but Japan surrendered before he could receive his training, according to Grissom's NASA biography. He flew 100 missions in the Korean War, earning the Air Medal with cluster and the Distinguished Flying Cross during his tour of duty. Grissom asked to fly 25 additional missions, but the U.S. Air Force sent him back to the States instead.
He was one of 110 military test pilots invited to try out for the space program and on April 13, 1959, became one of the original seven astronauts.
On July 21, 1961, Grissom became the second American in space, following Alan Shepard's successful flight. Grissom named his craft the Liberty Bell 7. It was the first NASA spacecraft to use a small explosive charge to open the hatch. The flight lasted about 15 minutes, ending in an Atlantic Ocean landing.
The Liberty Bell 7 hatch blew unexpectedly, and water filled the capsule, but Grissom was able to swim to safety.
"In all of my years of flying — including combat in Korea — this was the first time that my aircraft and I had not come back together," Grissom said in his 1968 autobiography, "Gemini: A Personal Account of Man's Venture Into Space."
Shepard was to be the first commander to go into outer space in the Gemini program, but after he experienced severe nausea, vomiting and dizziness, Grissom flew instead. John Young, one of the second batch of astronauts, was Grissom's the other member of Grissom's crew.
Among the experiments on that flight was to test special food designed to consumption in outer space, according to the NASA biography. Then there was the other food on the flight.
Young smuggled a corned beef sandwich, one of Grissom's favorite foods, in a pocket of his space food.
"After the flight our superiors at NASA let us know in no uncertain terms that non-man-rated corned beef sandwiches were out for future space missions," Grissom wrote.
In March 1966, NASA announced that Grissom was to be commander for the first Apollo mission to orbit Earth.
Grissom wasn't satisfied with the spaceshift designed for his crew. The launch was postponed.
On Jan. 27, 1967, a fire broke out while Lt. Col. Grissom, Lt. Col. Edward H. White and Lt. Cmdr. Roger B. Chafee were doing tests in the command module of the Apollo 1 spacecraft. The air around them seemed to ignite in the tiny space, in an atmosphere of pure oxygen. Within seconds, the module atop the Saturn 1 rocket cracked, and black smoke billowed out.
All three died in the fire, NASA's first tragedy.
Warren Wiersbe
East Chicago native Warren Wendel Wiersbe is a pastor, Bible teacher and prolific writer of Christian literature.
He is author of 50 books in the "BE" series, including "Be Real", "Be Rich", "Be Obedient", "Be Mature", "Be Joyful," and other theological works, according to Wikipedia.
He was born May 16, 1929 and attended Indiana University, Roosevelt University and Northern Baptist Seminary, according to his biography on Amazon.com.
He was ordained in 1953 and became pastor of numerous churches, including the Calvary Baptist Church of Covington, Kentucky from 1961 to 1971, according to Wikipedia.
"The church grew from a church seating a congregation of eight hundred to build a new church seating of two thousand," according to Wikipedia. "This church drew members from the Ohio, Indiana and Kentucky Tri-state Area."
Wiersbe went on to pastor at the Moody Church in Chicago from 1971 to 1980.
He also continued to grow his radio ministry.
"From 1980 to 1990 he went to work for Back to the Bible radio broadcasting network and served as general director the last six years of his time there," according to Wikipedia.
He became writer in residence at Cornerstone University in Grand Rapids, Mich. in 1995 and distinguished professor of preaching at Grand Rapids Theological Seminary.
Wiersbe has written more than 150 books since the 1950s.
Emery McClendon, a member of the Project 21 national advisory council, is a tea party organizer in Fort Wayne, Indiana, and the winner of Americans for Prosperity's 2010 "Activist of the Year" award. He wrote this for InsideSources.com. The opinions are the writer's.