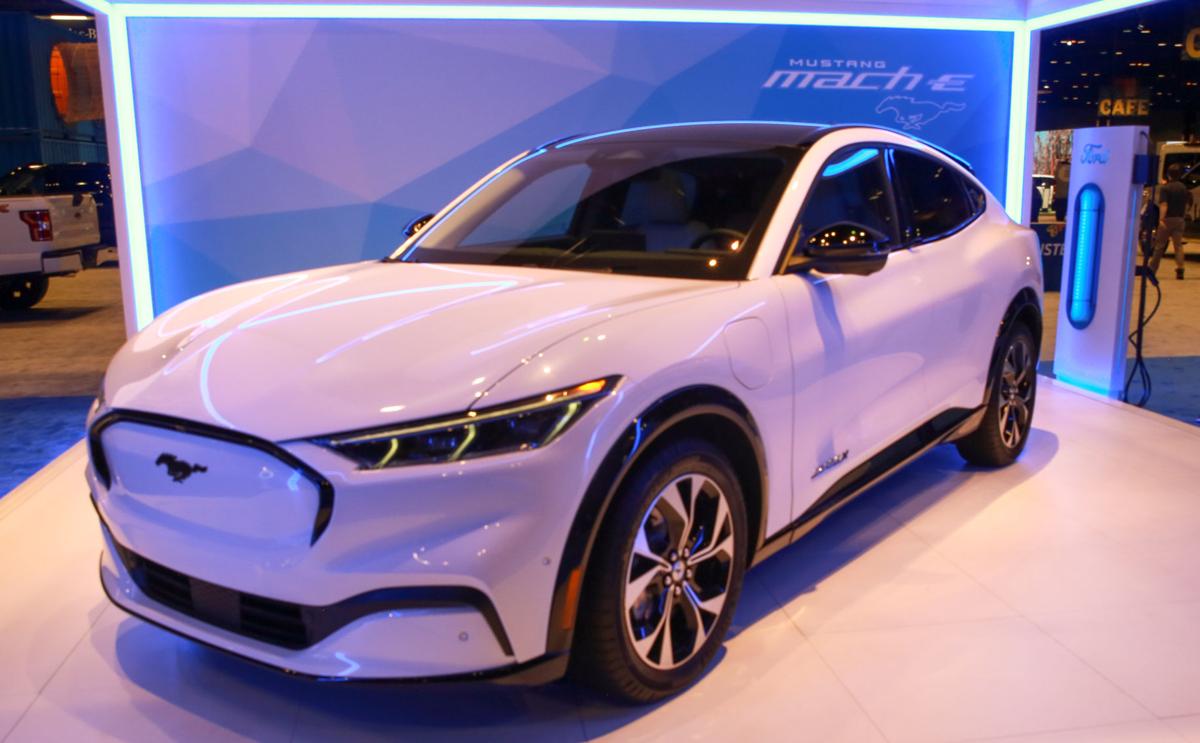 When you watched the Super Bowl, were you focused on the game, the halftime show, the commercials or the game-day snacks?
I enjoy a little bit of all of them. One aspect of the Super Bowl that couldn't be missed this year was the abundance of electric vehicle commercials.
Past Super Bowls never featured more than one EV commercial. This year, four of the seven auto commercials were for EVs. The audience of more than 100 million people saw celebrity pitchmen like LeBron James and Idris Elba promoting electric vehicles in ads that cost a combined $33.6 million.
Auto makers don't invest that kind of money in advertising or vehicle development without doing their research, and the projections show EV sales are here and growing rapidly.
With more electric vehicles on the road and increasing demand for them, the infrastructure to support them needs to increase as well. Indiana is poised to play a part in doing just that.
The Indiana Volkswagen Environmental Mitigation Trust Fund Committee met in Indianapolis Jan. 31 to discuss, among other things, how the state will implement $6.14 million in beneficiary mitigation plan for funding EV charging stations for light-duty vehicles. South Shore Clean Cities was pleased to participate in, and assist with, an Oct. 8 EV infrastructure workshop in Indianapolis for the Committee aimed at helping members make the most informed decision possible.
The Committee issued a request for information in December in an effort to gather stakeholder input on the subject. Among the questions asked were whether the focus should be on DC fast charging stations — which can provide up to 240 miles of range in about 20-30 minutes of charging, depending on the vehicle — or Level 2 charging stations, which vary from about 12-70 miles of range per hour of charging, again depending on the vehicle type.
Other questions addressed where the stations should be located (urban, rural, interstate, workplace, destinations, shopping areas or multi-unit residential dwellings), whether the stations should focus on gaps in charging infrastructure or be placed in areas with the most EV registrations and how many rounds of grant funding should be made available.
Public comments included broad support for DC fast charging stations located 50-100 miles apart with multiple charging ports to serve the greatest number of drivers in a variety of locations. Respondents also recommended the addition of Level 2 chargers in the program to maximize the greatest impact with public/private funding. One DC fast charging station costs about $200,000, which would cover the cost of about 20 Level 2 chargers.
The Committee anticipates issuing the request for proposals for the EV charging infrastructure funding in March or April, with awards being announced in October or November. We're excited to partner with our members and stakeholders to maximize the benefits of the funding in the Region, which help reduce our dependence on imported oil, support cleaner air, local jobs and the local economy.
Want to learn more about other funding options and share information with others interested in EVs? Register for the South Shore Clean Cities Annual Conference on Feb. 25 at the Blue Chip Event Center, a one-day sustainable transportation conference & expo which includes breakout sessions on EVs and their infrastructure, a funding opportunity luncheon panel and a post-event EV informational exchange. Get all the details at www.southshorecleancities.org or call our office for registration details at (219) 644-3690.
Carl Lisek is executive director of South Shore Clean Cities and vice president of Legacy Environmental Services. The opinions are the writer's.