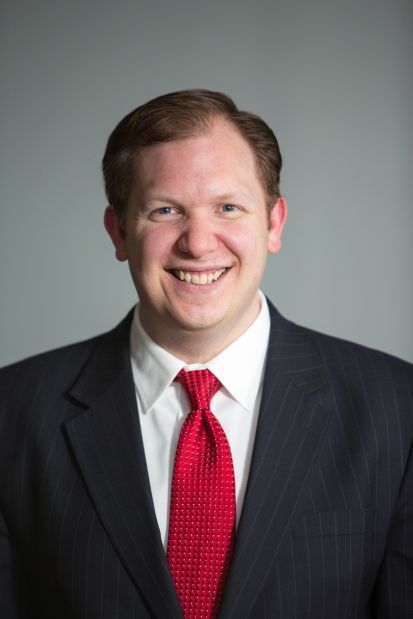 "You can do so much better than running for office." Aspiring candidates, especially those with immense talent, hear it all the time. Why would anyone subject themselves to the rigors of the campaign trail, let alone the constant onslaught of negativity that comes their way after the ominous black-and-white television ads come off the air?
Service is, I hope, the driving factor in the decision to seek office. I know some people get involved in politics for the perceived power and prestige that come with having a title. But for far more, it's about something other than the title.
It's about service to others. It's about helping family, friends and neighbors live better lives. It's about growing a community and leaving the world a better place than the one we inherited.
And yet, our present political system has incentivized dysfunction and procrastination. Rather than encourage progress and reform, we incentivize the status quo of inaction and outrage. The crazier the quotes, the less palpable the idea, the higher the margin of victory. The less work done, the longer someone is given the honor of service. Is that an incentive structure to be proud of?
Instead of rewarding bad behavior, to get better outcomes, we should treat politicians like dogs. And no, not in the context of what that phrase usually means.
Short leash required
What I mean is we should put our elected officials on a short leash that gives them just enough room to experiment and explore, but still offers us the flexibility to gently correct bad behavior.
This is called oversight and accountability and each of us is charged with paying close attention. When politicians start sniffing around in the wrong places, sure, yank them back on track.
But when they do something right, we should reward and praise the same way we train dogs to sit, stay and roll over. If the only time politicians hear from constituents is when someone is upset, how do you think those officials will react? They need to hear from us when we are happy with their words and deeds.
A state senator recently shared with me messages received from Hoosiers angry over mask wearing requirements and extended health emergencies ordered by the governor. In response I asked how often this lawmaker heard from constituents who were happy not just with those decisions, but with their representation in general. The response? Crickets.
The senator does a fine job, but no one takes the time to say so.
As with many of the ills of politics today, both sides perpetuate a perverse incentive structure. The Republican base, at least nationally, incentivizes strict opposition to progressive Democratic policies. Don't get me wrong, I oppose those policies, too. But where are the alternatives?
Modern Democratic politics, on the other hand, incentivizes the pursuit of a policy agenda that affects the smallest number of people yet somehow the base is convinced this is in their interest.
The best analogy here is gluten-free eating. We have aisles of gluten-free offerings at supermarkets despite the fact that about 1 percent of Americans actually suffer from celiac disease. To sustain the economics of this model, marketing maestros have worked hard to convince us to cut out gluten.
I'm saying take a moment, when appropriate, and thank elected officials for the work they do. Don't take it for granted when they do something that is right in your eyes. Give the dog a treat and tell them you appreciate the efforts and hope they continue to fight the good fight. Then, maybe then, they will stop tearing up the carpet and chewing on your shoes — figuratively speaking, of course.
Pete Seat is a former White House spokesman for President George W. Bush and campaign spokesman for former Director of National Intelligence and U.S. Sen. Dan Coats. Currently he is a vice president with Bose Public Affairs Group in Indianapolis. He is also an Atlantic Council Millennium Fellow, Council on Foreign Relations Term Member and author of "The War on Millennials." The opinions are the writer's.