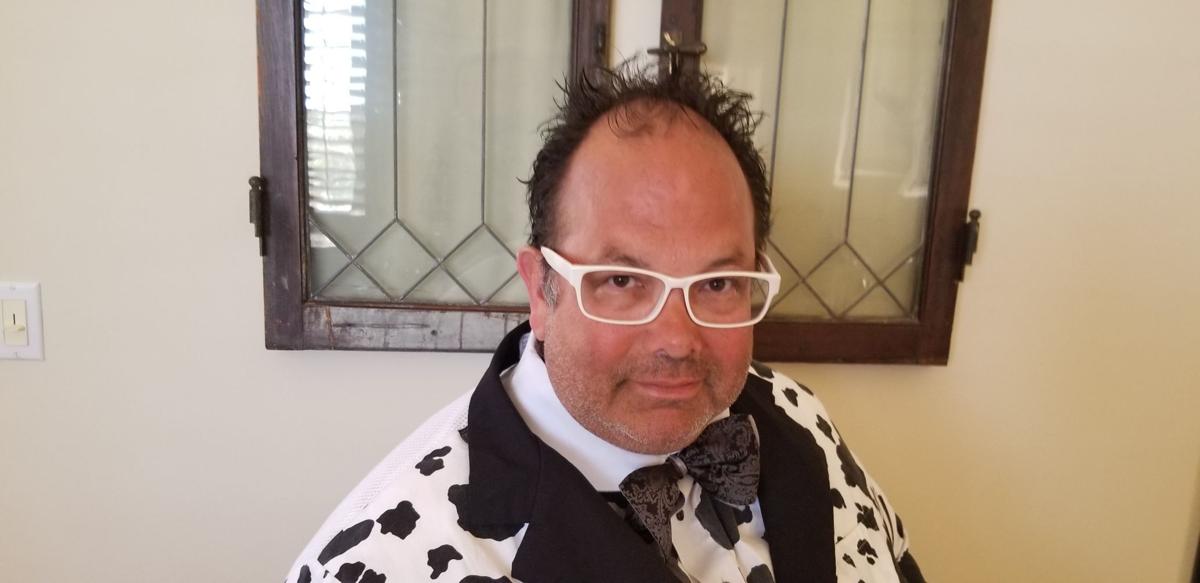 It is weird how this whole mask thing has taken on such a political/religious overtone. Who would have guessed that anti-maskers vs. pro-maskers would be such a heated rivalry? Just so it is out in the open, I wear a mask when required and I don't wear a mask when it is not required.
I don't like masks; I have debated their efficacy in past columns and feel as though they have taken on a certain act of piety that I am meant to bow down to.
I am not sure, but it feels like I get dirty looks when I say that I am anti-mask. The mask is at best a tool, not the holy grail. With so much information out there, it is not hard to raise just a few simple questions. No. 1 being why do some states without a mask mandate do just as well as other states that have mask mandates? I would have thought that the numbers would have been much more conclusive.
The other puzzling thing is that I know so many people who love the whole "social controls" thing behind mask wearing. You know the type, they do a half moon around you when they approach you on a walk even with a mask on, vaccinated, outdoors and nobody else around for miles.
These people actually take comfort in the "rules" and love being "looked after" by the government. When you bring up any positive news about the virus, they slap you down with a bunch of '"what about-isms." They like staying scared, staying inside and love being a part of that perverse fraternity. The government reinforces that behavior.
Why else would our president wear 2 masks, outside, socially distanced after having the vaccine? What message is he sending? I think I know. They want us to stay wary, stay nervous and stay controlled.
It is a little-known fact that in England after the second World War, wartime rations stayed in effect until 1951. Why in the world would anybody put up with that? They liked social controls. When polled, that was the biggest reason. I wasn't there, but I can hear the same garbage we get fed today.
What about another flare up from an enemy nation? What about another flare up from a new variant of the virus? What about, what about and what about. It took the Brits six years to finally get sick of it. I can guarantee you it won't take Americans anywhere near that long.
The powers that be will continue to beat the "fear" drum. They don't want to give up their newfound authority. They have found ways to make suggestions feel like laws. In the beginning everyone was obedient. Three weeks to flatten the curve they said. Instead, it turned into "stay in your houses, locked up with nowhere to go, until you submit to communism. Then you can come out." Stockholm syndrome on steroids. We haven't just fallen in love with our captors, we have a ring on and moved in six months ago. This power, rhetoric and hyperbole is here to stay.
One month ago, in order to combat climate change, The Guardian, a British, heavily liberal/progressive newspaper, ran the headline, "Global lockdown every two years needed to meet Paris CO2 goals — study." The lockdown tool is out of the bag and will continue to be a tool used as and when politicians need it.
Heck, when New York had its last snowstorm this year, they enacted lockdown mode again, all the same controls, cancelled vaccines for those elderly waiting, etc. We are going to continue to hear about 'new deadlier variants' and all of the threats that go along with them. I am not advocating for anyone to be stupid or risky. What I am sayings is that we know ourselves better than the government knows ourselves. We know way more about the virus than we did last year. Why don't our leaders let us choose for ourselves?
Here is a little fact for some perspective. Unfortunately, so far, we have lost roughly 560,000 Americans to the virus. For this, I am sad. Any death is sad. With the virus running its course, like most viruses do, combined with the vaccine, I would expect annually that the COVID-19 death toll is greatly reduced.
The total amount of Americans who die from heart disease every year is 655,000. The total amount of Americans killed every year from cigarettes is 480,000. When you only know some of the facts, that can be just as dangerous or worse than knowing none of the facts. This will be a horrible 12 months for COVID-19. It will be a horrible decade, or longer, for heart disease and cigarette smoking deaths. But hey, continue to wear that mask, inside, doing no exercise unless it's to light up another cigarette. You get my drift here?
By now I am sure you have heard about the Georgia election bill news sweeping the country. If you haven't heard it by now, the talking heads have been debating the inhumanity of it all. Some of the rhetoric is surrounding the parts of the bill banning certain food and water giveaways to voters in line. It can be hot in Georgia during some elections and the very thought of banning food and water to those suffering in line is inhumane. Unless you actually take the time to actually read the bill. It forbids political groups from providing food and water so as to not sway anybody's vote while standing in line. They can't do anything that could be construed as to manipulating someone to vote a certain way. Pollsters, working the polling place, are perfectly within their right to serve up water and set up water stations. You see how only knowing some of the facts can be very dangerous and it might even make you look stupid and ill informed.
Lastly, I hope you enjoyed your stimulus checks because here come the tax hikes on everyone. As Mary Poppins said, 'The $1,400 is the spoonful of sugar that was to help the tax medicine go down.'
Scott Shellady is a financial markets commentator. He can frequently be seen on Fox Business, Bloomberg, CNN and TD Ameritrade. He is a broker with AG Optimus here in the Midwest and an adjunct professor of finance at DePaul University. Shellady lives in Portage, and can be found on Twitter at @ScottTheCowGuy. The opinions are the writer's.