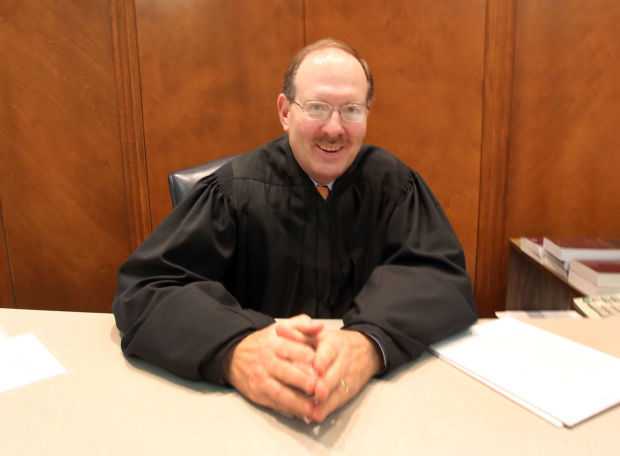 This month, the final graduates of the Valparaiso University School of Law will receive their Juris Doctorate degrees. It is noteworthy enough that each graduate has been through all the trauma and upheaval a college can place on a law school graduate.
Consider that during their first year, they were told that their school was permanently shutting its doors. Although allowed to continue, each was kindly asked if perhaps they might want to transfer for continuity sake. Then, many of the beloved professors we alumni have come to respect as family took sabbatical leave and a skeleton crew of teachers and adjunct lawyers remained.
Then, if that wasn't enough, after finally making it to graduation, COVID-19 caused them to miss the traditional cap and gown ceremony, which they had so proudly earned. So, to these new lawyers-to-be, Valparaiso School of Law alums proudly say "welcome and congratulations!"
I call these new doctorate degree holders the Class of Brunello Di Montalcino. That is a superior wine made in Tuscany, Italy, and one of the best in the world because its roots and vines struggle mightily through the rocky pumice and volcanic soil and steep mountain terrain. It is because of this rocky challenging ground that it perseveres and creates the sweetest deep red wine of outstanding character. I hope you understand the analogy. Oh yes, I forgot, you still have to pass the bar exam.
The final class of the Valparaiso University School of Law which graduates in the next few days, virtually, is: Jessica Smithey, Keaton Maurer, Robert "Riley" Bland, Kaitlyn Murphy, Sara Booth, Linda Ressler, Jennifer Childress, Aaron Robbins, Renee Collar, Hallie Roots, Emily Evers, Scott Seville, Alexandra Garcia, Sklyer Shaw, Jane Kunzie-Brunner.
From the thousands of Valpo Law graduates throughout Northwest Indiana, thank you for sticking with Valparaiso School of Law and best wishes in your future endeavors, wherever they may lead.
Judge David Chidester, JD 1981
David Chidester has been the judge of Porter Superior Court 4 since 2003 and his court handles small claims, misdemeanor and traffic related cases. The opinions are the writer's.
Catch the latest in Opinion
Get opinion pieces, letters and editorials sent directly to your inbox weekly!