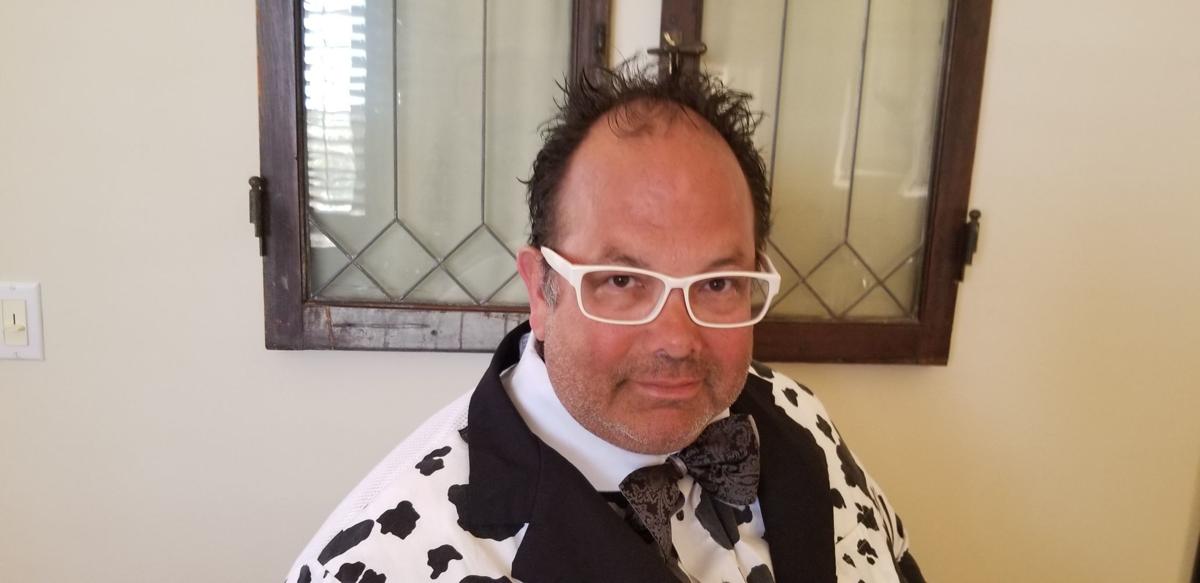 I am not a conspiracy theorist. I do not believe that George Bush had a hand in 9.11. I do not believe in all the hype surrounding the Kennedy assassination. In general, I do not believe that the government can keep a decent secret.
Since I can remember, presidents have all stated how they were going to stop the "leaks" and tighten the ship. Pretty much, they have all failed.
In my business, some things happen that are just so simple that they are hard to believe. When that is the case, we always want to project some sort of conspiratorial hand in the mix that made it all come together so well. I say this — sometimes your imagination is your own worst enemy.
Over the lockdown, we have had way too much time in letting our imaginations run wild. This newly uncovered theory, that medical explanation and this government study have become the posts that are clogging our Facebook feeds and exhausting our blood pressure medication. Sometimes, stuff happens. Sometimes the bad guys get lucky and sometimes the good guys get lucky — it is largely a roll of the dice.
When it comes to this virus, we all got unlucky. And while we still try and apportion blame to China, we all must deal with it — regardless.
My issue is just that — how we deal with it.
I have been loud and clear about my objection to the shutdown/lockdown. I have been equally as clear to why the government should not be able to throw the good, hard work of millions of people down the drain in the name of "safety."
What business owner in their right mind has a contingency plan for a forced government shutdown? Or a reopening plan with 100% of your overheads with limits on only 25% to 50% of your revenues? That is a real help. Thanks for the going away present before I go bankrupt.
We have played by their rules and accomplished their missions. We flattened the curve and now they want us to wait while they find a cure? Hey, that was not the bargain we made.
Do not get sucked in by the rhetoric. Now we get inundated with ads on TV saying that we are in this together and how to deal with the new normal. No. This is not going to be the new normal. Your indiscriminate rules on picking the winning businesses and the losing businesses (read essential and nonessential) is not going to be life going forward. Mask shaming me is not going to get you anywhere. The surgeon general and Dr. Fauci have both said that masks do not really help, they just make you feel safer.
See, there it is, the feelings part of this pandemic. Do not come to this knife fight with facts because feelings are the only thing that is going to get you anywhere in any arguments today. I like the science behind the process, but it seems that our governors and mayors do not. No lakefront for you. No haircut for you. No freedom for you — all in the name of "safety."
I can tell you and I can feel it. The general electorate is getting fed up. In the 1968/69 flu season, we lost 100,000 Americans to the Hong Kong flu – H3N2. In 1969 the U.S. population was 202 million. With today's population at 330 million, that equates to 163,000 deaths. At the time of writing, we have lost roughly 87,000 to COVID 19. Did we shut the economy down in 1969? Did we mandate masks at Woodstock? Did we shut down beaches, parks and schools? What has happened to the backbone of my country?
Where will we find the next generation to storm the beaches of Normandy when we cannot find anyone to storm the beaches of Malibu?
I know where these people of character can be found. They can be found working in a small business on the street corner near you — living upstairs to make ends meet. Their children are the wait staff and do not know it any other way.
These people can be found in the mill at the end of the road — having breakfast and a beer at an all-night joint at 6 a.m. after a blisteringly hot day/night in front of a blast furnace.
These people are covered in petroleum, trying to keep the wheels of American commerce going at any cost as well as paying the bills and keeping their kids in college. These are the men and women of our modern-day militia. These are the people who I am putting my stock in, and these are the people who will put us on their backs and challenge these stay-at-home orders and defy these insane opening rules.
These are the people who are truly going to remind these mayors and governors about who controls this country — we the people. You can sense it. The counties in Pennsylvania that are defying the stay-at-home orders and opening businesses back up. The district attorneys around the country saying that they will not prosecute and the sheriffs who have said that they will turn a blind eye to the 70-year-old barber who knows no other thing except for cutting hair every day for the last 50 years.
These are the men and women who I am going to lean on. These are the people who are going to cement their places in history as real modern day heroes. They are chock full of common sense and an excellent moral compass of what is right and what is wrong. Safety to them is their choice.
And they have the numbers behind them to back up their actions:
• 36.5 million have filed for unemployment over the last eight weeks.
• OpenTable says 25% of American restaurants will not reopen.
• Almost 21 million jobs lost in April alone.
• Psychological damage — 31% of Americans will not leave there homes even if stay at home orders are lifted.
You see, part of living is dying.
Can you imagine tackling our automobile deaths like COVID-19? No one should be allowed to drive again until there are no fatal accidents for 14 days in a row. Then we will begin a five-phase plan to allow you all back on the roads. Only certain cars and certain people for each phase will be permitted. You will only be allowed to drive at 25% of the prevailing speed limit while still paying full price for your gas and 100% of your insurance.
I know where I am putting my money — on the backs of the 162 million working American men and women who keep this world class economic heart alive.
Scott Shellady serves as head of US Producers for Marex Solutions out of London, England, and as an adjunct professor of finance at DePaul University. He has been involved in the futures industry since 1988 and routinely appears on CNBC, Bloomberg, CNN and Fox Business News as well as his daily radio show on WJOB-AM 1230, Hammond. Shellady lives in Portage, and can be found on Twitter at @ScottTheCowGuy for his warehouse of trader tips, market analysis and webinars. The opinions are the writer's.
Catch the latest in Opinion
Get opinion pieces, letters and editorials sent directly to your inbox weekly!