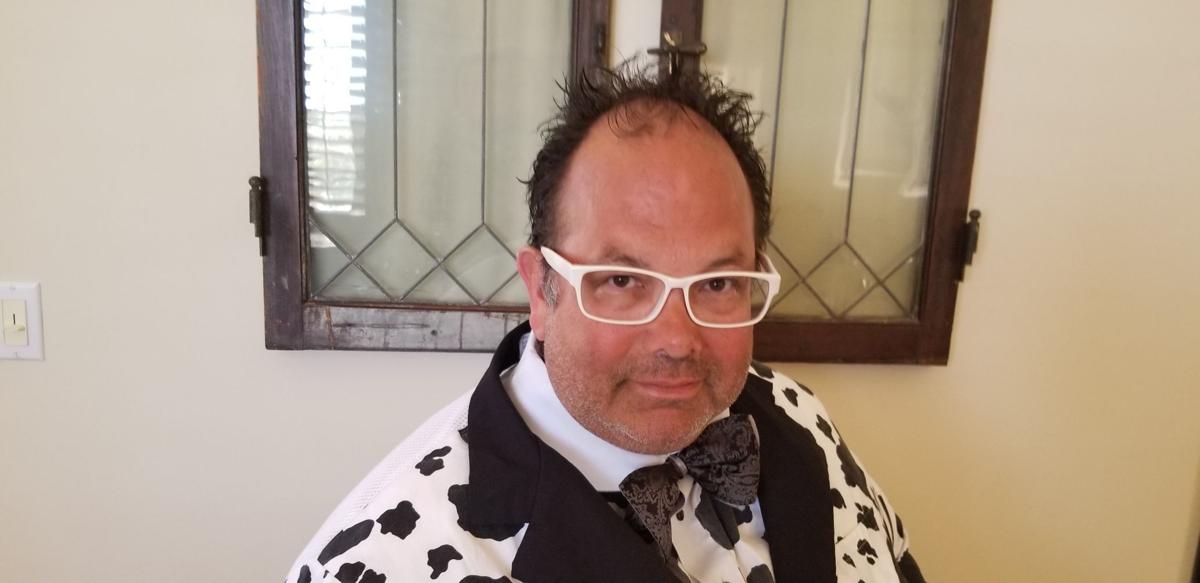 Energy and the Keystone pipeline.
When your policy is to merely destroy that which Trump built, this is what you get. We have clean air. We have clean water. We didn't need to throw our energy sector under the bus so that India and China could continue to pollute. Why sacrifice the American worker for a foreign adversary? I don't get it.
Not only does this administration hate anything "Trump," but it also hates fossil fuels. Period. it will use whatever time it has left between now and 2022 to jam and ram everything it can down our throats. Its leaders know they are on borrowed time.
I laugh when the talking heads bring up Clinton and his great "Pivot." There is no way that Biden is going to pivot. He is going to double down, and in fact, he already has. So has Pelosi. So has Schumer. This is not going to be an exercise in statesmanship, this is going to be an exercise in political suicide. This is going to be their so-called legacy. They are going to save the world, with the U.S. in front, standing on the wreckage of our energy sector.
They are so sure about it they have no time for the financially struggling citizens who must choose between food and fuel. What if we have a cold winter? I pray we don't. This is the core problem with our inflation issues. When we had inflation under control (2008 – 2020) we also had energy prices under control. We were energy independent just 20 months ago.
This last weekend, Biden went cap in hand, to the COP26 climate summit to ask OPEC+ to pump more oil. They refused. He took a nap. Inflation running so far at 6.2% — a 30-year high. which simply states that if you are lucky enough to make $100,000 per year you need to make $106,200 to break even this year.
Last week we learned that wages, year over year, had risen by 4.9% which suggests that the American worker that made $100,000 now makes $104,900. That is it in a nutshell. The inflation issue is hurting everyone and those at the bottom end of the ladder can least afford.
Energy touches everything. That is the problem with this inflation. It began to bubble while people were locked up at home and were shopping with their government money online. When we ran out of stuff to buy because the shelves were empty, we suddenly woke up to the fact that there was nobody at work to make the stuff we wanted to buy.
Prices began to rise with too much money chasing too few goods. This was the inflation seed. The inflation explosion was on when we saw energy prices go through the roof. We use energy in EVERYTHING. We use it in manufacturing, shipping and storing all our goods and services. It is hard to think about an area of the economy not touched by energy. That is when the roof came off and things went skyward. Lose control of your ability to price your own energy, you lose control of your prices. Period.
Nobody left behind
Remember that one? Well, there are still people left behind. I have an English passport and still speak to a lot of my friends and business acquaintances back in England. The UK is very cosmopolitan so there is a smattering of Europe living in England. London is the banking center of the world so tons of foreign entities are represented in that city. It is an understatement if I told you we lost a lot of "face" after our botched Afghanistan exit. I am still getting snarky remarks about what an embarrassment it was for the U.S.
Before Afghanistan, I used to still hear about Vietnam all the time. Now, Vietnam has been dethroned. Enter in the Afghan Eagle, Joe Biden. He left $80 billion worth of our tools of war behind. Left loads of our citizens behind, only to brag about how good of a job we did cleaning up our own spilled milk. Then we lost 13 of America's best cleaning up that spilled milk. And, as a parting gift, we mistakenly killed 10 innocent civilians, seven of whom were children. Take the troops out first and then the citizens? What could go wrong?
It'll cost ZERO
Who could have possibly thought up that line? I would have liked to be in the room when this was debated. These spending bills cost money. It's our money. The government doesn't make money as an entity. It collects our taxes and redistributes them. So how does anyone in their right mind think  this is free? It's the mind of a politician who thinks this is for free. It is, on its, face disingenuous. The $1.2 trillion infrastructure bill has passed. We are already suffering from inflation; this will not help. The fact that they think it won't stoke inflationary pressures and will cost zero should scare us all.
Border is closed
I have long harped on this issue. They are clearly interested in keeping it open. They are doing nothing about the constant stream of people coming in through our Southern border and yet they say it is closed. They don't care. They don't look. They don't want to address it. They fly some of these unvaccinated immigrants to airports in our interior, in the dead of night. That should tell you all you need to know. If this was their program, to let them in and transport them to various parts of the country, there would be massive outrage. Instead, if you committed a crime by entering the country illegally, you may be in line for a big payday if they separated you from your child after breaking the law. If you become an American citizen and then go on to commit a crime with your child around, you too will be separated from your child. I think we need to remind people that if you commit a crime there may be consequences. Instead, we have rewarded these people with maybe up to $450k per person if you suffered such treatment.
It keeps getting worse — and do you know why? I'll say it again — they hate anything Trump. They hate anything fossil fuels based, and they strongly, strongly dislike America.
Scott Shellady is a financial markets commentator, TV personality and markets anchor for RFD TV. He can frequently be seen on Fox Business, Bloomberg, CNN and TD Ameritrade. He is an adjunct professor of finance at DePaul University and can be found on Twitter at @ScottTheCowGuy. The opinions are the writer's.