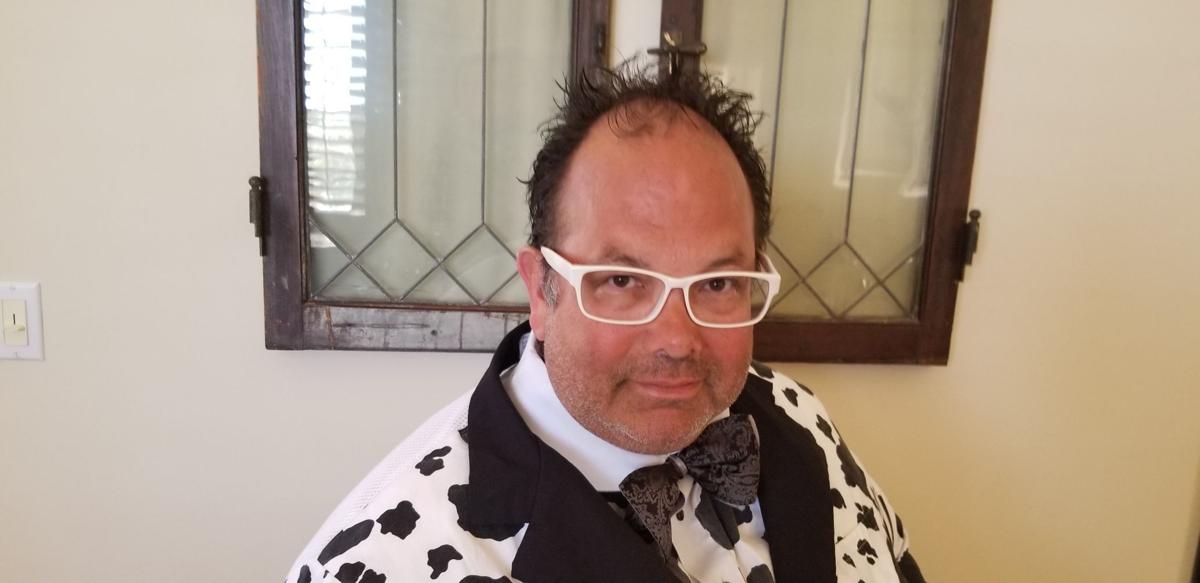 You wouldn't believe it unless you saw it, like the rest of us, unfold before our very eyes. As sickened as we were to lose 13 of our best, the salt continues to be poured into the wound. The wound of all that lost life and limb in Afghanistan. All Americans are witnessing this debacle being perpetrated upon their very sense of what is good and right.
I have said this before, the left will do it to you, right out in the open, in front of your very eyes. They feel so emboldened now that they just don't care. They have this feeling as though they are anointed, and this is their mission — whether you like it or not — just be quiet and obey. You are a subject, not a citizen.
The types of issues that our country has been going through lately like the pandemic and the Afghan war highlight a lot of things about our country that one might not notice if not for a bit of stress.
We saw how feckless a lot of our leaders were/are with the pandemic and their draconian mandates that sprung from it. They don't know how to really lead. They don't know how to really forge a difficult course. They know how to hide behind words like "safe" and "alive" while they take your rights away — in front of your very face.
They would rather follow than make a difficult decision because that would be the end of their political career. And remember, their political career is more important than anything else. In what other profession can you become a multi-millionaire on $190k per year?
They are sheep and we are the pawns in a sheep game. And it is our fault. We let it happen. We have ushered in this new mantra where we are supposed to like our leaders. We are supposed to be friendly with our leaders. They are to be humanized, to be just like us so that we may feel some sort of kinship with those who hold the power over our heads.
The problem is leaders shouldn't be liked. Leaders should be respected. I am sure that Patton was not the best guy to have a beer with, but he won. Bobby Knight is probably not the best guy to have in your book club, but he won.
Challenges part of job
People today seem to care more about likability than winability. It amazes me how most people just take this stuff and shut up. You can't ask any questions, whether it may be about masks, the science, the vaccine or the booster without coming off as someone who has an anti-everything agenda.
You should be able to challenge good leaders so they can explain their great plans. Great plans should absolutely stand up to the scrutiny of average everyday people — at least stand up better than a lot of these mealy-mouthed politicians who hide behind "safe" and "alive" every time they're put under the heat lamp.
It is hard to be a good leader. That is why most of our so-called leaders today are melting at the first sign of trouble.
Today's leaders absolutely try and make themselves liked. They spend time on the things they think will make them more appealing. They spend time on addressing issues like what pronouns you prefer to be addressed by. They spend time trying to legislate what bathrooms people should feel free to use. They spend time trying to find white rage where there isn't any.
They sew the seeds of discord by introducing critical race theory in hope of appealing to everyone. Instead of appealing to everyone they are turning everyone against each other. If that isn't unity, I don't know what is.
That is what has happened to our president, our secretary of Defense and the chairman of the Joint Chiefs of Staff. They have taken their eye off the ball in order to be more likable and appealing when they should be only concerned with winning. They have gone down the rabbit hole so far that we are now seriously considering working with the Taliban — after everything that has transpired over the last 20 years, this is what we're thinking about? The only word I can think of is unconscionable. I wonder what pronouns and bathrooms the Taliban would like to use?
My last thought about all of this is that I want the administration to stop bragging about how well it has cleaned up or tried to clean up its massive mess.
It's as if Joe Biden is our relief pitcher and he came in the game in the bottom of the 9th inning up by two runs to close it out. Instead of closing it out he throws three home run balls to lose by one on a walk off. In his news conference after the game, he blames it on his team for not scoring enough runs in the first place.
Does anybody else out there realize that if he didn't screw it up, he wouldn't have had to risk the lives of those 13 young Americans in the first place? They keep bringing up how great of a feat it was to airlift all those people in such a short period of time under such dangerous circumstances – when it didn't have to be that way.
We all wanted out. Stop trying to relitigate something that 80% of Americans agreed on. We are upset in the way the administration executed the wishes of so many. No leadership, just followership. There were no trailblazing difficult decisions, just the managing of flagging poll numbers.
Sell the sizzle, not the steak is the mantra. It is all about the optics, not the outcome. I am sick of it. We don't need to like our leaders; we should just judge them on their results and respect them.
Afghanistan isn't going away. We'll continue to hear stories about who we have left behind and stories about how our new partner in the Middle East is still engaging in mass executions, childhood marriage and stripping women of their rights.
COVID-19 isn't going away. We will continue to have our leaders lock us down, mask us up and vax us up while ignorantly yearning for total eradication as most sheep do. Our bad leaders aren't going away. We've created a monster.
Where are the leaders who want to be judged by the results? They aren't out there trying to make friends, that is for sure — and they wouldn't have left anyone behind either — ever.
Scott Shellady is a financial markets commentator, TV personality and markets anchor for RFD TV. He can frequently be seen on Fox Business, Bloomberg, CNN and TD Ameritrade. He is an adjunct professor of finance at DePaul University and can be found on Twitter at @ScottTheCowGuy. The opinions are the writer's.