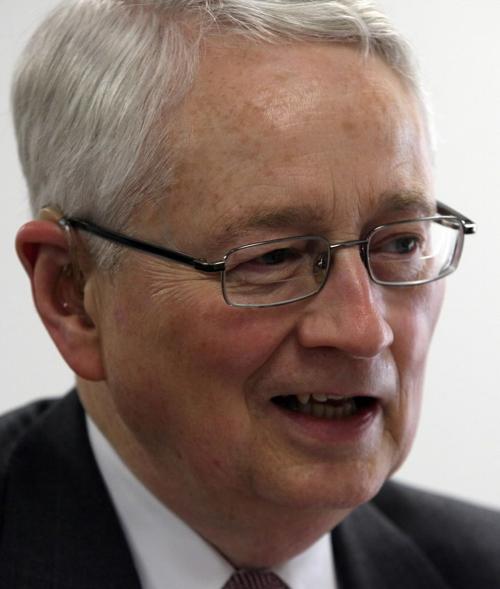 Sometimes it takes an outsider to remind us that Northwest Indiana is rich in resources and potential. Recently, Gov. Holcomb was in town for The Times Business Hall of Fame and commented to the large audience of Northwest Indiana leaders, "You've got so much going on here." He listed some of the reasons our Region is uniquely situated for continued and ever greater success. I'd like to add a few more.
Of course, one big factor is our location. Yes, being next to Chicago gives us a huge opportunity, but that's not the whole story.
Indiana's entire share of Lake Michigan shoreline is in our three-county area. And how that lakefront has changed! For over a hundred years much of it has been dominated by heavy industry, forming the basis of our prosperity over the years. While still an important economic driver, industry now has lots of company at the water's edge. In recent decades, marinas have been developed or expanded from Hammond to Michigan City. Our beaches are beautiful and well frequented. Who else has both a National Park and a state park? The Dunes State Park is Indiana's most visited state park. The Dunes National Park is also a popular destination, with many ecological marvels.
And it is not just Lake Michigan and the Dunes. Our region can also boast of impressive inland lakes, such as Cedar Lake, Hammond's Wolf Lake and the multitude of lakes that make up the City of LaPorte.
Our interstate highway system is a key link in the nation's interstate commerce, as attested by the extraordinarily heavy volume on I-80/94 and also the Indiana Toll Road and I-65. But there is still even more to our infrastructure – the South Shore commuter railroad linking Chicago and South Bend, numerous freight railroads and their switching and assembly yards, the Port of Indiana which brings in metal products and sends out agricultural commodities and other items. Our area is home to numerous small airports and, of course, the Gary-Chicago International Airport with its growing volume of freight and even more potential.
Our unsurpassed infrastructure network is attracting a growing number of warehouse and light manufacturing, including the biggest names in business – UPS, Fed Ex and recently Amazon. In short, land, sea and air – we have it all.
But beyond these physical assets, we have something even greater – our people. We come from many nationalities and ethnic and racial backgrounds. Hispanic parades and festivals; Greek, Polish and other eastern European national celebrations; the cultural enrichment and professional achievements of our Asian neighbors. And no place has more spirit and soul than the African American churches every Sunday.
Our area is blessed with some of Indiana's best public schools and several top-notch universities — Valparaiso University, Purdue Northwest, Indiana University Northwest, and Calumet College. Just recently, the University of St. Francis has joined the mix. IVY Tech and numerous private apprenticeship programs are preparing our youth for good careers in advanced manufacturing and the building trades.
Northwest Indiana is home to an incredible amount of innovation. It's sometimes easy to overlook how inventive we are here. Fortunately, the Northwest Indiana Society of Innovators, now overseen by Purdue Northwest, has been showcasing the amazing variety of local creativity and the Society shows no signs of running out of candidates.
So, Gov. Holcomb is right on both points when he says, "The only thing that I would think would surpass your standing as it is today is your potential." We have so much that's good happening right here, right now, but the best is yet to come – if we but believe in ourselves.
Calvin Bellamy, a lifelong resident of Lake County, is a retired banker and attorney, who continues to be very involved in public and community affairs. The opinions are the writer's.