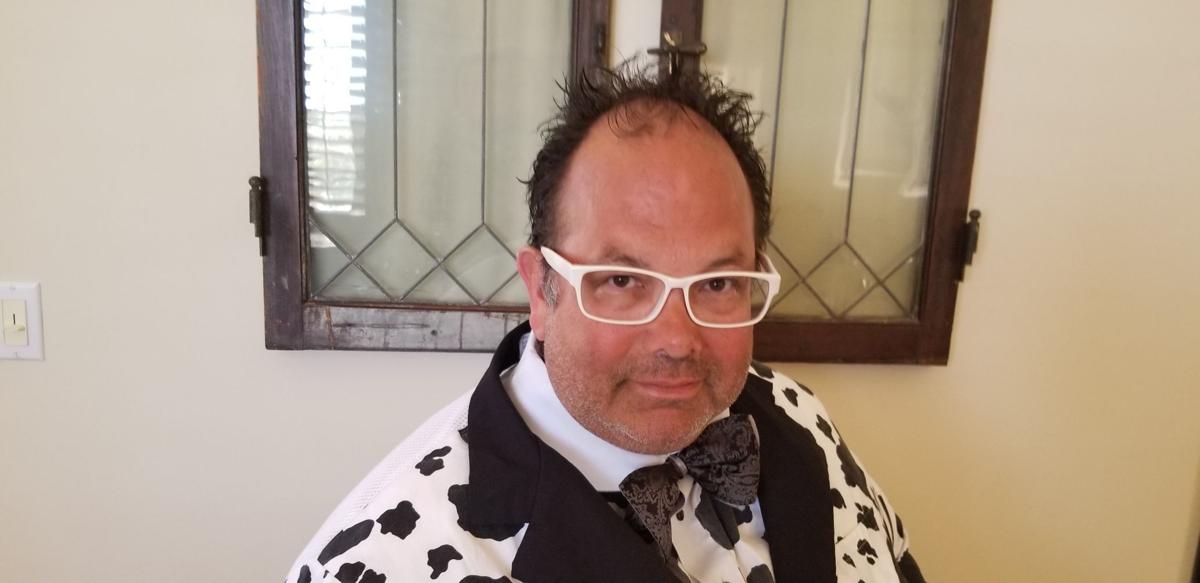 I can't help but think we are living through some of the most interesting times of our lives. However, I am not so self-centered that I think we are the only people who have lived through a pandemic and crazy presidential election.
As a matter of fact, when I write those words it doesn't feel like it was that hard in the first place — but it was/is.
Think about those who lived through the Great Wars or the Bay of Pigs or any other event where people felt like we were on a precipice. We are still so bruised by the pandemic that the welcome news of a vaccine was met with initial euphoria mixed with a tad bit of skepticism.
You know what I am talking about. Those friends of yours who feel better when the world is suffering. The drama queens/kings who like chaos because it makes them feel better. The world being safe and thriving leaves them feeling bored and empty. Pandemonium and the mild threat of imminent death somehow makes them feel better.
Those people hate good news about the virus and will continually remind you of that distant aunt or uncle or next-door neighbor who unfortunately has succumbed to the disease. They like the feeling of being "safe" at whatever cost. Here, take my guns, take everyone's guns — we'll be safe. Nobody singing at Thanksgiving to be safe? Sure. Leave your mask on at Thanksgiving except for to put food in your mouth, in your own home, with your own family, sure — anything to be safe.
What has my America become? It truly is unrecognizable.
The reason why the populace distrusts the leadership is simple, for example — high school football played in Indiana and not in Illinois. Americans are intelligent and have common sense. Whichever way you spin it, playing football and not playing football, 5 miles apart, it stinks. Random, indiscriminate rules for our perceived safety, poorly thought out and horribly executed will be the undoing of these governors who seem to be drunk with power.
No loud talking or singing at Thanksgiving? Really? Does anybody else laugh out loud at that garbage? The mere fact that they even put it out there sends a strong message to me about how out of touch these puppets actually are. I am embarrassed for them. It's almost as funny as J.B. Pritzker being our Chief Health Officer. Can you say irony? They will come for Christmas gatherings too. Watch this space.
Lockdowns in offing?
If you really want to read something funny, read this: "15 days to flatten the curve." Ha! Remember that? I write this because Europe has just recently begun a program of reinstating some lockdowns and they may or may not be coming our way. We have a president-elect who has threatened another lockdown. Again, mark my words, lockdowns will be worse than the virus but nobody cares. Businesses, lives, families and homes being thrown under the bus for our so-called safety. It is outrageous.
As I write this, there have been many remembrances for our veterans this past week — and there should be. My grandfather served for almost three years in WWII. He was in Africa and Italy and missed out on the growing up of his two daughters under the age of 6.
I recently watched a documentary on Whitey Ford. He was one of the greatest pitchers the Yankees ever had. After winning the Sporting News Rookie of the Year in 1950, he served in the U.S. Army in 1951 and 1952 before returning to the Yankees in 1953. He went on to be a 10-time All Star, win six World Series, a Cy Young award and an obvious election into the Baseball Hall of Fame. Clearly he was one of the game's greatest stars.
How many of today's athletes would enlist and serve their country now? Depending upon what side of the aisle you reside, you may even loathe the military and wish to defund them like the police. One thing is for sure, those on the left always want less funding for our military. How many of today's sporting heroes would actually enlist, pause their careers, to defend this country? It kind of makes you think doesn't it?
Are we as tough as we were 50 to 70 years ago? I would say we are not. I was scolded for saying this on TV but, God forbid, if we have another world conflict, who are we going to find to storm the beaches of Normandy when we can't even find anyone to storm the beaches of Malibu — at least not if it isn't some sort of reality TV show.
I think it's a tough question to ask. I am 55 now. At the height of my career, would I go away to fight a burgeoning evil? I honestly know how my 34-year-old self would answer that question. I do remember the sobering feeling I got turning 18 and registering for the draft. That definitely hit home to me and that is when I really began to respect those who willingly signed up and wanted to go. Those men and women definitely deserve any benefits they enjoy today and arguably should get more.
Keyboard warriors today
But it seems to me that most of our youths today fight from behind a computer screen in the comfort of their jammies. They lob insults, spew hate and are downright evil, all from the comfort of mommy and daddy's basement. Would you trust a 28-year-old keyboard warrior next to you in a foxhole? I think I would put more faith in gas station sushi than I would that kid. That is what makes me worried.
These athletes that don't respect the flag or police. Would they enlist and go? Who is going to defend our land now in the face of a huge worldwide conflict? Is it going to be those who have turned patriotism and being a patriot into a bad thing? Will it be those who want to rid the American people of their guns? Probably not.
I sometimes lie awake and worry about these things and have much more appreciation for those who have gone before me and those who are in the service now. We need them more than ever.
Or maybe, just maybe, the next war will be a technological war and we will have the best Call of Duty Warriors in the world — so I guess I should take comfort in that and rest my sleepy little head. Fort Bragg to Fort Basement — all good.
Scott Shellady is a financial markets commentator. He can frequently be seen on Fox Business, Bloomberg, CNN and TD Ameritrade. He is a broker with AG Optimus here in the Midwest and an adjunct professor of finance at DePaul University. Shellady lives in Portage, and can be found on Twitter at @ScottTheCowGuy. The opinions are the writer's.
Catch the latest in Opinion
Get opinion pieces, letters and editorials sent directly to your inbox weekly!