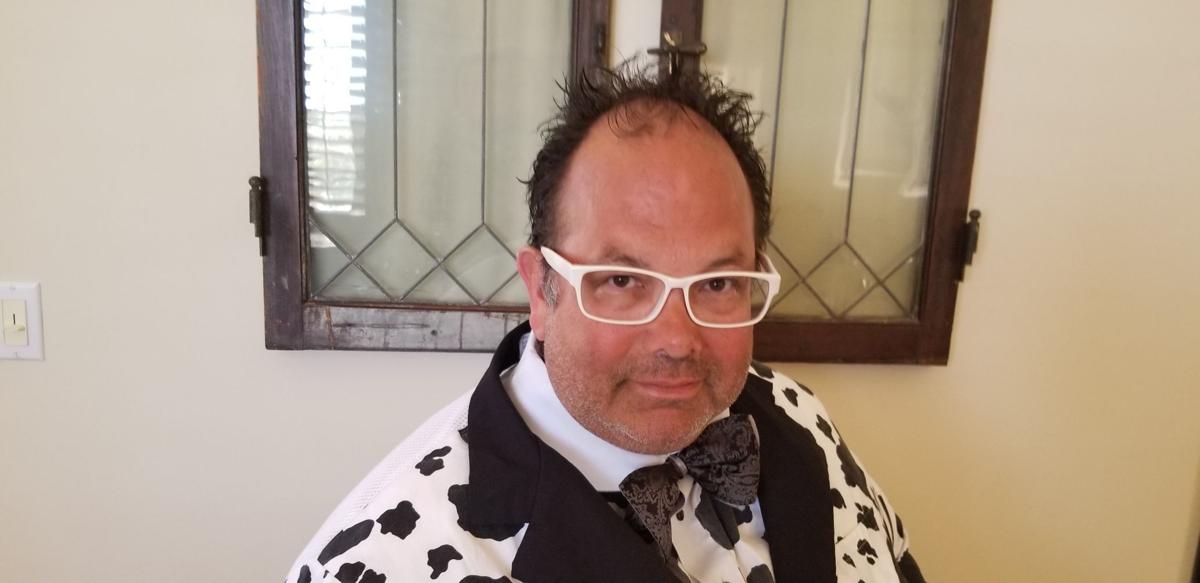 It is starting to concern me.
We are using the word "disinformation" way too much. I hear "deprogram" way too much. It has come to my doorstep, professionally speaking, as business acquaintances have voiced concerns about my right-leaning interviews on Fox TV.
They want me to "take it down" a notch. That is my problem with it all. I don't feel like I am a massive right winger. I feel like I am a "Commonsensocrat" — so much so that I bought the domain name. Not a Democrat, not a Republican — just a good ol' Commonsensocrat.
I just don't have these crazy ideas that need to see people with male chromosomes compete against female athletes. I can't imagine a world where we open our borders 100% before we open our restaurants 100%. I think it is simple, but there are a lot of others who like to make it harder than it needs to be.
And those that are making it harder for us are doing it right in front of our very eyes. They have abandoned the back-room dealings. They act like toddlers, knowing that mom is watching, and they go ahead and do something bad anyway. They just don't care.
The jury is in — we are/were energy independent. Cancel the Keystone XL pipeline in support of green energy. I am not against green energy. But green energy can't support us right now. Can't we do these things in parallel without throwing our workers out on the street? Do we need to go back to energy dependence so that we may have more solar and wind energy that can't support us anyway? Why does it have to be one or the other?
Another question I have is over student loans. Their argument falls flat on its face with me — "hey, they are just kids, they didn't know what they were getting in to." But then they turn around and want an 8-year-old child to have the right to choose his/her gender identity. C'mon man.
Standards unrealistic?
And now we must kiss the rings of our governors who are slowly opening up after Biden was elected. How the heck does Gov. Phil Murphy of New Jersey think that 35% capacity in restaurants is OK? What planet is this guy on?
I need to be in that room during those decision-making sessions. I wouldn't let those people choose my crossing guards on the way to school let alone let them tell me how many people I can have in my restaurant.
Does he (Murphy) not know that 35% vs 25% capacity just makes restaurant owners go out of business slower? It is ridiculous on its face. The government will defend all these social media platforms doing all the conservative censoring because they are private companies and they can do what they like. Have the restaurateur associations across the country heard that excuse?
And then there is this. The prisoners that we hold at Guantanamo Bay are in line to get the vaccine before tax-paying, law-abiding older Americans. You see? Right in front of your very eyes. They must shove it in your face. My question is why?
Let's talk about the vaccine for a minute. Firstly, you know where I stand on it. I haven't gotten an answer to my question. I have asked it loads of times, but I mostly get a blank stare as the answer. The question is — why do I need to get the vaccine for something that is 99.6% survivable under the age of 65?
But, just for illustration purposes, let's say it is the great panacea that a lot of the talking heads will tell you that it is. We need to then look at those who are at risk. Since the beginning of the pandemic, we have only ever talked about risk factors in terms of age. Not job, not where you live, but age. And, when it comes to "essential" workers, ask anyone, they believe that their job is essential in a pandemic. We all believe our jobs are essential in a pandemic.
We somehow let the government tell us what jobs were important vs. those that are not. News Flash to the governors — they're all important. Menards open; restaurants shut. Airlines open; churches shut. Our elected leaders, if they had an ounce of humility in their bodies, should be embarrassed. But no, they double down and try to explain away their irrational behavior. They will be judged very harshly in 10 years' time.
Talk about being judged harshly, how about our teacher unions? Never in my life have I seen a group of people continue to make the wrong decision, turn after turn.
Students not priority
Let's make one thing clear — they don't care about the children.
They are holding our cities hostage, not doing the work. They go on airplanes to faraway places, teach online on the beach, but are too afraid of the classroom. This out-of-class learning has been proven not to work. Suicides, no shows, no sports, and those who simply don't have internet are just a few of the reasons.
Teachers have used the "science" to not go to work and now are ignoring the "science" to not go back. The CDC has said this week that teachers need to go back. We have private schools that have been open with no discernible problems.
I know that this will upset some teachers, but it should.
If you, as a teacher, somehow get the vaccine before your 75-year-old parents, you need to take a long look at yourself in the mirror — if you have one still. Where are the morals in today's educators?
This is all happening on our taxpayer dime too. I find it unconscionable. The bottom line is this — we are not losing loads of teachers in private schools that have been doing in-person teaching for some time now. I say we send our teachers back to school to learn the difference between fear and danger.
Somehow they have the nerve to ride in a 1.5-ton hunk of metal at 55 mph for 30 minutes on their way to school for work but don't have the nerve to get out of that hunk of metal, walk in to the building and talk to 25 children about reading, writing and arithmetic — all after the CDC says it is safe. Absolutely ridiculous.
What has happened to our country?
Scott Shellady is a financial markets commentator. He can frequently be seen on Fox Business, Bloomberg, CNN and TD Ameritrade. He is a broker with AG Optimus here in the Midwest and an adjunct professor of finance at DePaul University. Shellady lives in Portage, and can be found on Twitter at @ScottTheCowGuy. The opinions are the writer's.