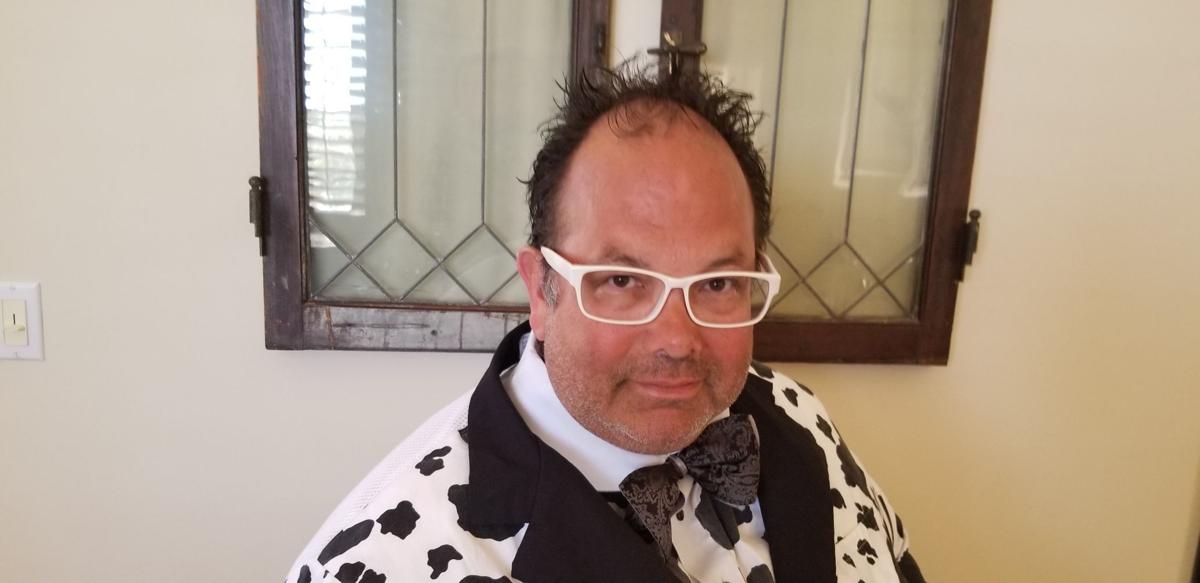 How is this happening? We are the envy of the world when it comes our economy and our freedoms, and both are slowly being worn away. Our freedoms are being compromised in the name of COVID "safety." Your government can now decide if you are an essential business, they can decide if you can even open your private business up at all and they can decide how many people you may assemble with at any given time. It well and truly is the "Nanny State" and unfortunately too many people either like it or are comfortable with it.
The government will take care of you, don't worry. Look at how many people have decided to let the government look after them this summer when 8.1 million jobs are open — the government is paying them to stay home. It is the beginning of universal basic income, a failed idea that is being embraced by the left in the U.S. Pay people for nothing — let them stay home and basically be a ward of the state. I am amazed at how many Americans would choose that option. I guess I am sad that they would rather take the easy cheese than work hard and maybe make a lot more cheese. That is my big takeaway from the pandemic last year. I am massively disappointed on how we reacted. The mere fact that we chose to trade freedoms for some 'perception' of safety makes me very sad.
I guess this will be the new normal. An all-out assault on our personal dignity followed by a kick in the teeth via the economy. You see, we have enemies that don't like us. That is what happens as the leader of the free world. We don't want their friendship; we just want their respect. Unfortunately, that is increasingly harder to come by.
I have recently written about the Colonial Pipeline cyberattack. I also said back then that it was going to happen again. JBS, a large meat processor in the U.S. has been the next victim. JBS handles 25% of our beef processing and 20% of our pork. They were attacked by a group out of Russia and had to shut down. As of Wednesday evening, it looks like things are back up and running to some degree. There have been a few other smaller hacks, but what bothers me about these big two is where is this leading. They have come to attack our fuel. Now they come to attack our food. What is next? Flights? Finance?
We are watching these people in Washington debate our infrastructure, or at least the definition of infrastructure, and behind our backs we are being brazenly compromised. We are in the midst of deciding whether or not babysitting and day care is part of infrastructure while our very sources of food and fuel are being attacked. I use the word 'attacked' because that is what it is. I am sick and tired of this administration not fighting back. I am sick and tired of the rest of the world testing us with our responses to geo-political issues.
Russia will be coming here in 2 weeks to sit down with our president. You have to believe that this hacking issue is going to come up. I feel like our president is going to say "Vlad, it is time you stopped the bad actors in your country from wreaking technological havoc on our economy. If you don't do anything about it, I am going to have to ask you to ask them to stop again. Got that?"
Needless to say, my expectations are very low.
Now we have the breaking story as to how the COVID-19 virus was spawned in China. To be clear, there is no real consensus yet, but one theory that is gaining again in the press is the idea it was created in a in Wuhan. That theory was roundly criticized as a conspiracy and blocked from American social media for a year. Now it is unblocked. Now people are calling for an investigation. Now I think China will be let off the hook partly because American social media censored the story for so long. Does anybody think that after a year that any evidence would still be lingering about and not be destroyed?
The Chinese knew they had a problem because their actions speak louder than their words. This would be an open and shut case for Judge Judy. When the Chinese ceased all travel internally from any Chinese city but kept international travel open says it all. We need to call that out for what it is. I would love to hear anybody out there try and justify that type of behavior. Common sense should rule the day. And yet, recently the Chinese flew to Alaska to have a "summit" with our leaders and scolded us on our human rights abuses? At this time, estimates say that more than a million Chinese Uyghurs (Muslims) are being held in Chinese internment camps — and they are lecturing us? Where is the outrage at such blatant irony?
Russia playing with our food and fuel and who knows what is next, while China lectures us on human rights — go figure. We need a backbone fast.
I am not liking where this is going.
Scott Shellady is a financial markets commentator. He can frequently be seen on Fox Business, Bloomberg, CNN and TD Ameritrade. He is a broker with AG Optimus here in the Midwest and an adjunct professor of finance at DePaul University. Shellady lives in Portage, and can be found on Twitter at @ScottTheCowGuy. The opinions are the writer's.