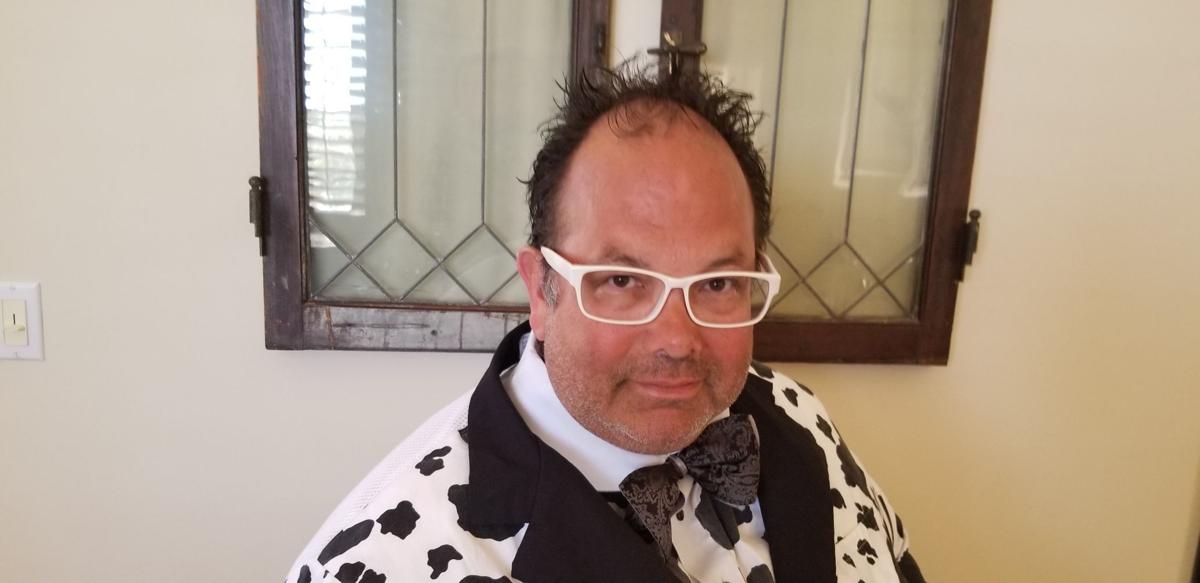 Just to be clear, I am not massively against masks. I wear them if they are required, and I do not if they are not required. I am not afraid of the virus. Actually, truth be told, I am angry with the virus.
It has hurt a lot of families. It has affected a lot of people on both sides of the balance sheet. The total deaths at 570,000 have been horrible. The lockdowns have been a disaster. Shutting down businesses has been worse.
But I am beginning to feel like this vaccine thing is the new mask thing — just a little harder to discriminate and discern. When the idea of a vaccine first came about, I was confused. The U.S. government had put out data on the likelihood of survival if you got the disease. These were put out late last year.
Can you see why I was confused? Those odds do not look so bad to me. And, after a little hindsight, it turns out that the real risk was for those 75 years and older.
Look at the 0-19 age group. Why are we giving the vaccine to that age group if everyone around them is vaccinated? If most adults get the vaccine, they cannot get sick from their children. And to that point, anybody who gets vaccinated should not care who does not get vaccinated — they are technically immune.
I am fully aware of the benefits of a vaccine; I have gotten them to get into  schools I attended. I had to take some for some of the sports I played. I am not an anti-vaccer. The big difference is that the vaccines I was taking had been tried and tested for decades. They were not just 8 months old. That is where I understand those who are a little nervous putting something in their body that does not have a 20-year track record.
Governors overprotective?
But our medicines and technologies are amazing and can save a lot of anguish. While we do not know exactly how safe they are for sure, they definitely look to be stopping the virus. Nationwide, we have drastically reduced the number of daily deaths — in spite of some of our blue state governors who seem hell-bent on keeping their states in the Dark Ages.
Some of those blue governors have even contemplated a permanent mask mandate. Ha, talk about getting back to normal.
Wow. I said it six months ago and I will say it again, the vaccine is for your mental health, not your physical health. It will help get people out and about, businesses back and open for customers. It will give those who are a tad nervous the confidence to try and resume a normal existence. But I hate to tell you all, but we will not be going back to a normal existence.
We will have herd immunity soon. Those with the vaccinations and those with antibodies are quickly approaching 70% of the population. The way I look at it, the daily infection count should be added to the daily vaccine count. A lot of those who are getting the virus now are younger and have way better odds of survival than the older people did 10 months ago. Their newfound antibodies will act like the vaccine.
The new normal is going to be not so normal. Think about it. We have people who are vaccinated who still walk around with two masks on. They are also proving that they are immune to common sense. Does anybody really think that we are going to eradicate the Earth of COVID–19? It will simply be part of our cold, flu and COVID season. In 10 years, a lot of us will wonder what all the fuss was about.
And before you jump down my throat, I have already acknowledged those who have passed — all 570,000 so far. I have had a few readers of my column send me messages of support, but they were critical of my total number when it came to COVID deaths. I am just using the Johns Hopkins totals to keep it simple. I am aware of the very loose definition of a COVID death and that is what these readers were alluding to.
Until they come up with a hard number, I have to go with the Johns Hopkins totals. But that does bring up an old point of mine, the 500,000+ deaths we have seen, will be drastically reduced next year. Antibodies, the vaccine, and better therapeutics will have a dramatic effect in reducing the toll by next year. But the number of people who die from cigarettes will still be around 480,000.
How come we allow them to still be sold over the counter? Where is your outrage? 675,000 people will die from heart disease this year and next. Where are the boycotts of food that is bad for you? Where are the heart disease riots and marches in our big cities?
Our priorities are messed up and they are messed up by the media. I wonder what the backlash would be if Johns Hopkins put up the daily smoking deaths on the CNN screen every day? We have been conditioned to worry about the things that the media wants us to worry about. And I am afraid it has taken a bad turn.
This whole mask/vaccine thing, whether you believe in it or not, has morphed into your public display of obedience. Do you have your mask on? Thank you for complying. Do you have your vaccine passport? We appreciate your acquiescence. Just do was we say, and you may be able to spend time with your family over the 4th of July — or maybe not if you are a bad citizen.
And if we unfortunately have enough bad citizens, the 4th of July may be cancelled — just like Thanksgiving and Christmas because you just could not comply. Go to your room without supper.
When do you think that our leaders can give out "time outs" to those who do not wear a mask or get the vaccine? They are already threatening lockdowns for other non-viral problems. Shut it down for climate change. Shut everything down for your safety. Private businesses have already started building a COVID database to know who has gotten the vaccine and who has not. I do not like where this new normal is going.
Have I been vaccinated? Why do you ask? If you have been vaccinated, what does it matter?
I do not know about you, but I do not want to go through life so afraid of dying that I am not living.
Scott Shellady is a financial markets commentator. He can frequently be seen on Fox Business, Bloomberg, CNN and TD Ameritrade. He is a broker with AG Optimus here in the Midwest and an adjunct professor of finance at DePaul University. Shellady lives in Portage, and can be found on Twitter at @ScottTheCowGuy. The opinions are the writer's.