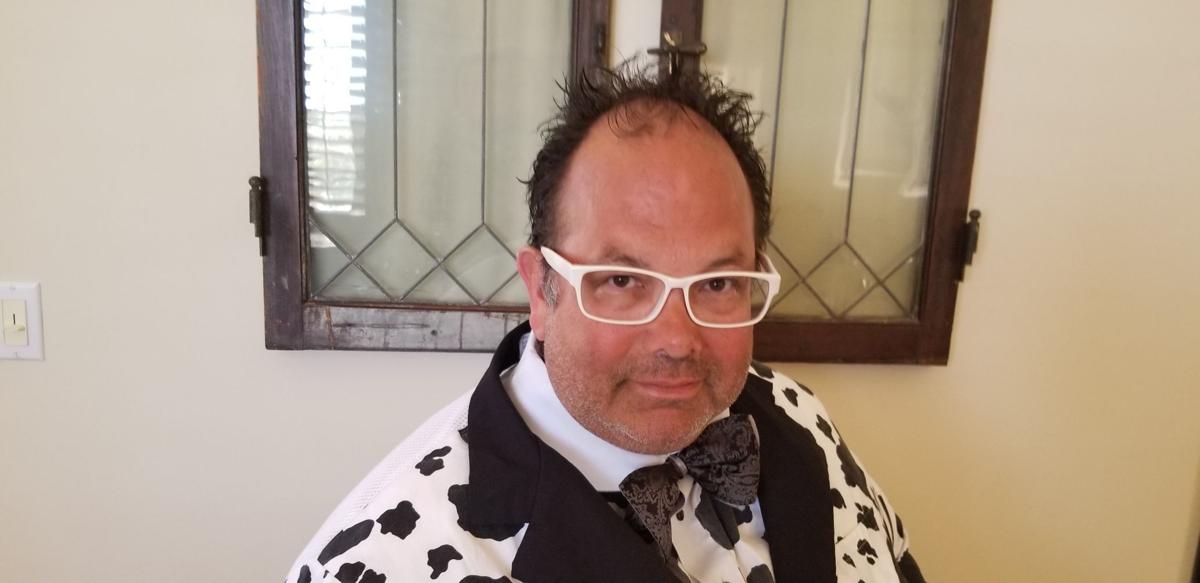 The October surprise. Everyone is talking about it. I think that I must have missed something but this whole year has been a weird surprise. Now the president has coronavirus. Sheesh. Where does it end? Now we are talking about a superspreader event in the Rose Garden of the White House. This has got to be a bad movie.
It looks like there will be no extra stimulus before the election. I am in two minds about spending our hard-earned cash to solve a viral problem. Firstly, you can't cure a virus with money. The virus will be cured by scientists, doctors and some really good therapeutics.
We committed our economy to the insane asylum in March and are now surprised we can't buy our way out. Remember when you were a little kid, following your mom into the china shop? Little signs all around saying that say "if you break it, you own it." Well the government broke it — now they own it.
I have to believe that the president was dragged, kicking and screaming, into that meeting to shut things down. I don't believe for a second it is in his nature to take down the best and most robust economy in the world.
A $23 trillion economy — the envy of every Western nation on Earth — closed for business. Now, on the other side of this, things will be changed. We are never going back to normal. All of the money in the world isn't going to solve what is in front of us.
Money is a short-term stopgap — that is it. We have a psychological problem that is going to linger for a long time. So instead of "writing a check" I say we "flip the switch."
Opening up will be the only way that we can get back to some semblance of normal. And that semblance of normal will not be what you think it is. No mom and pop shops, only chains. Big-box stores will litter the landscape with no personality or flair. Nobody will want to open a business, with their hard-earned savings, if an over zealot politician can come in and, in a flash, close down your life. Period.
Does anyone in their right mind agree with what DeBlasio, Cuomo, Lightfoot and Pritzker are doing?
They are literally holding the citizens of New York and Illinois hostage with their ridiculous demands. All the while they are getting their fat government salaries. I want every politician who closes down business with the wave of a pen, to also have to give up their income as well. I think that they wouldn't jump to hit the kill switch so soon. I just don't know how they sleep at night knowing that they are depriving families of their small businesses and any income they may have had a chance to make.
But if we all wear masks it will be OK. I am not against masks. Any intelligent person can see how they may help a little bit. When they are required, I comply. When they are not required, I choose not to wear one. I understand that any death is too much, but unfortunately, they are going to happen. We can't take all the risks out of life. I have published these before, but I can never do it too much — a quick summary of COVID-19 survival rates (i.e. If infected) is shown below.
CDC COVID-19 Survival Rates
This idea that we can't have anyone die from this virus is illogical. The idea that we have to eradicate the virus before Chicago and New York can open up is ludicrous.
Tell me again about why kids aren't in school. I hear those out there who say: What about the teachers? I say that most teachers are under the age of 69. That means that in the small likelihood that you contract the disease, if you are between the ages of 50 and 69 you have a 99.5% survival rate.
What is it again that you are actually afraid of America? If we treated World War II like we do the coronavirus we would never have participated, and we would all be spending Deutschmarks at lunch tomorrow. What has happened to us? Don't you see it?
We got into this shut down stuff so that the hospitals wouldn't be overwhelmed. They are not overwhelmed. They are so "not overwhelmed" that they are going out of business. Wear a mask, they say. I will if required. But have you started to notice that the mask thing has almost turned religious? It's like, if you don't wear a mask, there is something wrong with you to your core. How could you not be a believer? A lot has been written on this subject.
It is, in other countries, a form of control. I am not saying that it has risen to that level here, but I have definitely felt it at times. In some places, even when masks aren't required, out in nature or alone in your own car, you can see people feeling more comfortable having it on, even getting used to it. It is a way of saying "I believe too." It has risen above a health tool and it kind of feels weird to me. Just look at the numbers that I have published above.
What are we doing to ourselves? We are erasing Main Street USA. We are bankrupting our small businesses. We are scaring our children and denying them their education, and we are totally changing the way we live, forever, for the numbers listed above.
Listen to the mainstream media talk about "cases" and not deaths, "hospitalizations" and not deaths. In the media's own words, "if it bleeds it leads" has got them squirming. There is a lot less bleeding going on out there, so we need to pivot to hospitalizations and cases, that'll scare 'em!
Sure, there will be the outliers, but overall, you need to take comfort in the facts. Your feelings are being controlled. There is a psychological war being unleashed upon us. We need to arm ourselves with our independent research and facts.
My detractors ask me all the time, "what is your acceptable level of death?" All death is unacceptable, but some are not avoidable. How do we still sell cigarettes over the counter in this country when we know they kill? I hate to break it to you, but your own government has decided on an acceptable level of lung cancer deaths from cigarettes for the benefit of big industry. Where is the outrage? I know, it is selective, like your facts.
Scott Shellady serves as head of US Producers for Marex Solutions out of London, England, and as an adjunct professor of finance at DePaul University. Shellady lives in Portage, and can be found on Twitter at @ScottTheCowGuy. The opinions are the writer's.
Catch the latest in Opinion
Get opinion pieces, letters and editorials sent directly to your inbox weekly!