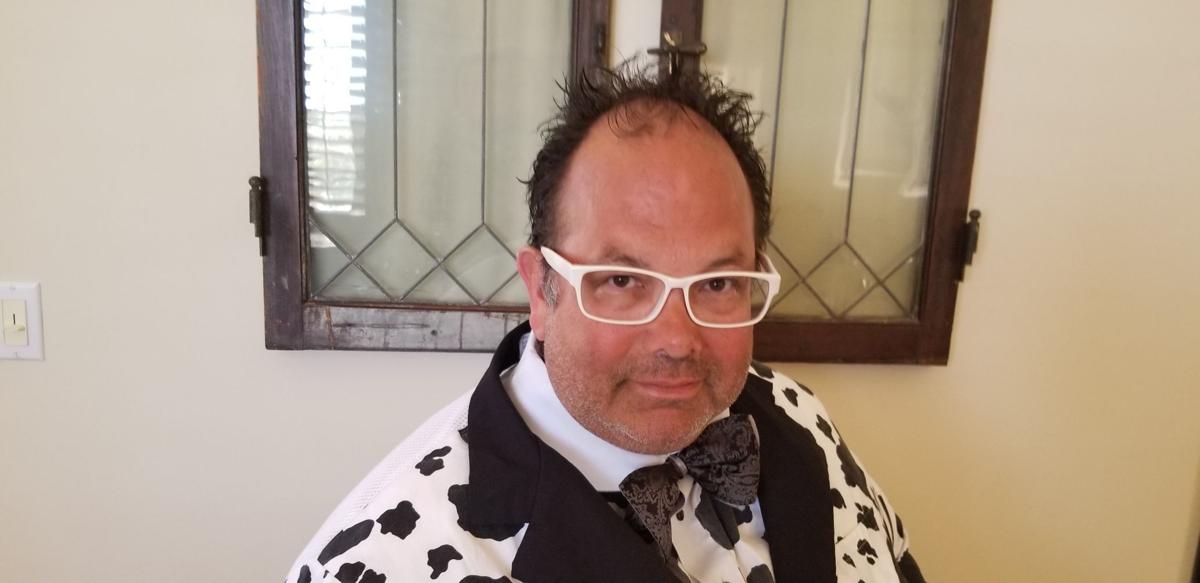 Sometimes it takes a lot of energy to stay angry. I often times find myself exhausted from fighting the same old fight, day after day and week after week. I like to watch all of the cable news outlets to see what everyone is saying. If you only watched a few of them, you are well and truly brainwashed. I'd like to think that I am just tired and not brainwashed.
Those are the two issues that are going to weigh heavily on this administration in the short term. Let's start with taxes. They are going up. A lot. OK, now on to immigration. Just kidding but I thought I would get to the point quickly and not bury the lede.
Taxes have to go up if the Democrats get through their next infrastructure spending bill. Some say $3 trillion. Some say $5 trillion. Either way, we don't have the money. Maybe we should all get a pet unicorn, too. Just taking a broad brush stroke over everything, the government will be coming for your wallet, no matter who you are or how much you earn. They are going to have to with the plans they are leaking out.
The corporation tax will likely be going up from 21% to 28% or maybe higher. You will realize by now that there are a lot of small businesses that are corporations. Not just Wall Street. Main Street is littered with them as well. There goes the little guy — again. Just when the pandemic is over, customers are coming back and the country is opening up, they get hit with higher taxes — and at some point a higher minimum wage. Thanks for nothing.
Families that make more than $400k per year will get hit, too. That initially was individuals that make over $400k, but now it has "'changed" to families. So now the number is $200k per year per person and I expect that to come down some more as well. Get it yet?
Those that may have some personal wealth coming their way with the passing of a relative also will be getting stuffed — again. The estate tax looks likely to go up again as well. Remember, this is money that has already been taxed when your relative earned it and now it is getting taxed again when they pass it on to you. How many times can you tax the same dollar? What about double taxation? Never mind, move along. Nothing to see here except for extortion.
Investors taking hit
For those of us that like to invest money, and to hopefully make money, you will be punished for taking that risk. The capital gains tax looks to be going up as well. And finally the wealth tax, I mean stealth tax — wait I mean the government stealing tax. It is currently being bantered about by the Left.
Now, I wish I had the problem on a personal level, and truth be told I most probably will never have to worry about it, but what bothers me is that it is immoral to its core. The government is proposing taxing your portfolio every year if your total assets are greater than $50 million. They want 2% a year on everything over $50 million. How much will this raise you ask? Estimates range from $2.3 billion to $2.8 billion over the next 10 years.
Remind yourself that it was just over a week ago they spent almost $2 trillion. Oops, it's gone. I get that nobody really will care, but if they can do it to the rich people in the country they can do it to you. It is out right stealing and it is outright stupid.
How do I sell 2% of my business to pay the tax — every year? Who gets to value these types of things? You see how dumb this is operationally? When is enough, going to be enough for these people? These are the great unanswerable questions that emanate from the Left.
What constitutes my fair share or anybody else's fair share? They never quantify anything so that they can change it whenever they want. They are the wizards of moving the goalposts and have mastered the art of hypocrisy. You see, they successfully manage to never tell you when enough is enough when it comes to paying your "fair share" of taxes, but they absolutely can tell you enough is enough when it comes to how much you have earned. How convenient it must be to live in that fairyland. It downright sickens me.
The second great unanswerable is how many illegal immigrants coming into the country per year is enough? We obviously have a crisis on our Southern border. They will never, ever answer the question of "how many" is too much.
I have absolutely no problem with immigration when it is done the right way. It took me years to become a British citizen because I did it the right way. It took my Serbian wife years to become an American citizen because her family did it the right way.
Illegal immigration different
Now there will be those out there that will try and say I am anti-immigrant. I absolutely am not. I am anti-illegal immigrant. This country was founded on foreigners coming here to chase their dreams. My Dutch ancestors were in that bunch. Clearly that message is still the same as we have so many trying to come through our Southern border. It makes me glad that people still want to get in.
If I listened to the Left, this is a horrible country that needs to be fundamentally reformed from the bottom up. Tell that to the tent loads of people who paid coyotes thousands of dollars for the chance to get in to Texas right now. Their sheer numbers obviously disagree. But, the ugly truth is that there is a cost to all of this.
Part of the reason that it took me so long to get my British citizenship was the checks that they do on you to make sure that you are self-sufficient, you will not be a drain on state benefits and can look after yourself. Britain made it clear that they didn't want to admit anybody, no matter where they were from, who was going to be a big drag on public finances. I understood that. It may have changed, but that is how it was.
Now, unbeknownst to my twitter trollers, I do have a heart and it breaks at the sight of the situation down in Texas and Mexico right now. If I had a money tree I would let them all in, but in the real world this is going to be an ongoing problem. What do we do with these people and how will we pay for it? That is the riddle.
In order for us to have a country we need a common language, common culture and a clear border. If we don't have a border we don't have a country. If we have a country, we need to manage its finances to support our common culture and our unique way of life with all the freedoms it affords.
It is pretty simple as an idea, but very difficult in the cold harsh light of day.
Scott Shellady is a financial markets commentator. He can frequently be seen on Fox Business, Bloomberg, CNN and TD Ameritrade. He is a broker with AG Optimus here in the Midwest and an adjunct professor of finance at DePaul University. Shellady lives in Portage, and can be found on Twitter at @ScottTheCowGuy. The opinions are the writer's.