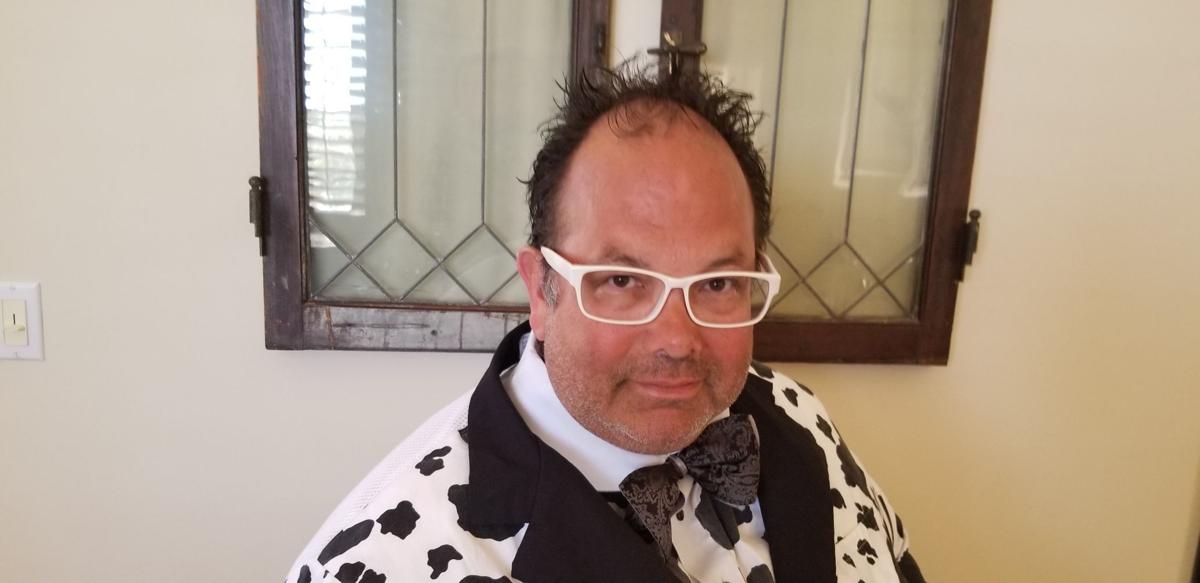 It is finally here. By the time I write my next missive, there will have been some movement as to whom our next president will be. Obviously, I have an interest as to who I think would be a better choice. However, I am also willing to accept that my choice might not win. If that is the case, the sun will come up, the moon will set, and the cows will still need milking.
I am not sure that is the feeling in the rest of the country. I feel like whomever is the victor, whether it be Tuesday or next month, 49% of the country will be apoplectic.
Sometimes I think we are divisive because we never really have a calm, reasoned discussion about our differences. We get so tribal behind one thing and block out any and all opposition.
I like opposition because it makes me think and helps me reaffirm my reasons for supporting whatever it is in the first place. If you block out any dissenting voices, how do you know you are right? How would you ever learn?
What we need is a more civil discourse in this country. I believe it stems from our belief that, at a party or family gathering, the only things you can't talk about are sex, politics and religion. I don't know about you, but those are the only things that I like to talk about. Getting in a heated discussion about why your daughter got cut from the freshman volleyball team just doesn't hold the same weight. Why your child didn't get into accelerated math doesn't do it either. We all have those problems and to a large degree they solve themselves.
I honestly don't remember my parents, beer in hand, having a deep conversation about whether I got Mr. Salisbury for 11th grade history or not. It sounds weird just to write those words. But when we are not allowed to talk about the interesting stuff, it is what we all default to.
You see, I spent 16 years of my 32-year career in London. While they do speak English ... there are some massive differences that I think separate older cultures from younger ones.
Work in progress
The first biggest difference is that they "work so that they can live." Americans "live to work." That is the direct result of realizing that life is more important, all these problems will still be here when you die and it is important to try and leave things a bit better than when you got here — it is all still a work in progress.
Americans more often identify with our jobs. The English don't. It is a means to an end. It is hard not to think like that when everything around you is 1,000 years old. The newest house I owned was 120 years old. The oldest house I owned was 500 years old. The church that I got married in was 1,100 years old.
As I lay in bed at night, I would sometimes lament on the bad day that I had. I could stare up into the beams of the bedroom and see the notches that were cut while building it 500 years ago. There is something humbling when you think about the guy that was swinging that ax and what might have been going on in his life.
He had no medicine. He probably had multiple children that died. He probably went hungry a lot and never had hot water. But there he was, swinging that ax, building my bedroom roof to put food on his table. That kind of put me in my place a bit.
The second difference is that the three things that are taboo here (sex, politics and religion) are general table talk there. I firmly believe that is the reason that the rhetoric is not as high over there. They get the steam out by talking about things much more than Americans do.
They are well versed in the U.S. candidates for office, they love world politics. I wonder how many people know who was up for prime minister in England the last time around and who won.
My English friends are all over my Facebook and Twitter feeds commenting about something they have no say in but take a deep interest in. They also sometimes bring a fresh perspective.
Thrill of the debate
I will never forget my first dinner party where one particular gentleman challenged me on every one of my premises. By the end of the night I was going to knock my bread pudding out of the way and go after him. That is the precise moment he said to me "mate, don't get worked up, I totally agree with you, but took the other side to see how much you knew."
My blood pressure was 300 over 200. I could have really done some damage but after a second (and third cognac) I calmed down enough to appreciate his grilling.
They take their dinner parties seriously, almost like a sport. The 3 American taboos are exactly the 3 subjects they embrace. I have a strong belief that if we embraced that attitude more often, had more calm and cool discussions more often, we could empathize with our counterparts and maybe even embolden our own positions – all without blowing a gasket at Walmart and being in the police blotter of the local newspaper.
The more you talk about something the more apt you are to learn something. Every now and again you run into someone who is more knowledgeable on your subject or God forbid, actually smarter than you.
That is the moment you have to look in the mirror and think to yourself, am I right? Am I doing this correctly? It is like your own risk manager keeping your stock trading positions in line. It never hurts to have another set of eyes, on everything.
I say, to whomever the next president is, he is the pilot of my plane. To wish ill will on him is to hurt my own country. Just because I don't like the pilot doesn't mean I want the plane to crash.
I know it sounds stupid but sometimes I think that the guy swinging the ax 500 years ago, who didn't have to put up with the middle seat on the airplane with death threats on social media — he had it pretty darn good.
Scott Shellady serves as head of US Producers for Marex Solutions out of London, England, and as an adjunct professor of finance at DePaul University. Shellady lives in Portage, and can be found on Twitter at @ScottTheCowGuy. The opinions are the writer's.
Catch the latest in Opinion
Get opinion pieces, letters and editorials sent directly to your inbox weekly!