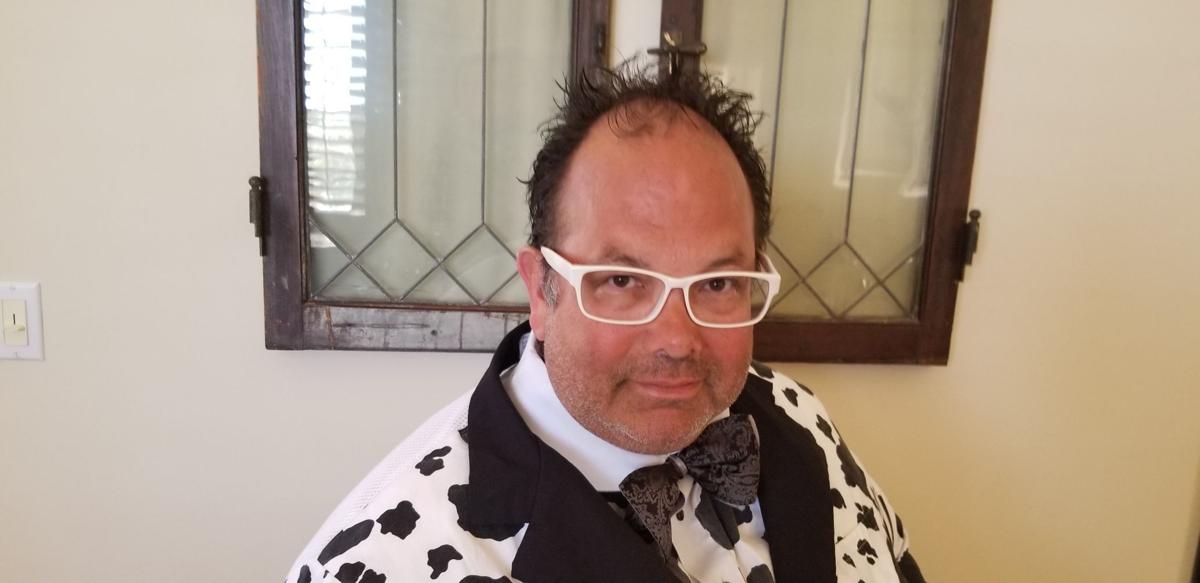 This has been a pretty amazing few weeks. The news cycle 24/7 has been chugging away. I have been doing a ton of media hits talking about the markets, the election and ... oh yeah, the pandemic.
The hype is only going to get worse. Those of you who read this column already know that I am a conservative when it comes to my election choices. I am not a rabid Republican and I have voted for a Democratic presidential candidate in the past. To say I vote for the person and not for the party is probably the best way to phrase it.
When it comes to Donald J. Trump, there sure is a lot to write about. I am not going to try and carry his water and give you a glowing report of his achievements — they speak for themselves. We all have areas that we can improve.
Trying to change anybody's mind in this environment is like getting into a fight on Facebook. You will expend a lot of emotion and energy and not really get anywhere. But what I would like to do is peer into the mind of DJT and get a glimpse of what was happening and why he granted an interview to Bob Woodward. Personally, I am disappointed that he agreed. But that doesn't matter.
The 18 interviews are a lot — taped on top of it. The media believes the most damning thing is his effort to "not panic, stay calm and play down the virus."
Here are my thoughts. Firstly, if we roll back the tape to late February and early March, I personally was hollering to anybody who would listen that shutting down the U.S. economy was a bad idea. Call me crazy but I still feel the same way.
Lockdown avoidable
As each day goes by, I think the actual numbers make me look less and less crazy and more and more right. Before this virus all got started, there had been many articles written by very smart doctors on the proper protocols during a pandemic. These articles were written without actually being in a pandemic, so cooler heads were prevailing, and they made a lot of sense. They differed on a few fronts but pretty much they all agreed that locking down the economy should not be considered an option. If it was, it should be a last-case scenario.
In the U.S., it was a first-case scenario. It was what China did, so we had to do it, too. Absolute nonsense, but we panicked and did it anyway.
Shutting the U.S. economy down, a $23 trillion engine, had never been done before. It is the envy of the world. Papers had been written on what might happen if the panic button was pushed, but we had never actually pushed it — but this time we did. We threw our best asset under the bus in the name of safety. That is how things happen nowadays. We give up our rights, our freedoms and our economy for "safety."
I know there are those of you out there that still think it was worth it. We will never know for sure because we will never know how many children were abused, the mental illnesses that arose or the amount of money spent on sicknesses and diagnosis — not to mention the suicides.
There will be long lasting effects for years mentally, financially and emotionally. That young child may have been only molested once at home during the lockdown for the pandemic, but the effects will last a lifetime. They just don't go away when we get a vaccine. The knock-on effects are enormous. We have an aircraft carrier of these types of bad news stories still coming our way. An economy that is poor is a sicker economy — more death and illness. That is a proven fact. It's just that these numbers aren't as easy to count as the death count or the case count.
Notice how we only count cases now? When did we shift from a death count to a case count? I know when — it happened the day the death count was no longer alarming and was not shocking anyone.
The media moved on to the case count — way bigger numbers, way scarier numbers and they are much more inflammatory. You see, cars are much safer today than they have ever been. So instead of reporting the daily death totals from car accidents, the media should report the total number of nonfatal car crashes. That is what they are doing with the virus. Find the big number and scare people. Remember? We the Sheeple?
Economic impact paramount
So, if I put myself in the mind of DJT, being the businessman he thinks he is, there is no way that he wants to be the first U.S. president to shut down the economy. I have got to believe that he was dragged, kicking and screaming, to get to the no-win scenario of shutting the economy down. Leave it open and they blame you for every death, close it and watch absolute carnage happen in the health of the country — financially and physically. He was handling the virus with the economy on his mind — and he should have been.
• 65% of the restaurants in NY look to be gone forever.
• $5 trillion in new debt with aid packages bankrupting our grandchildren.
• Higher taxes to pay for the lack of tax revenue to local municipalities.
• Chicago is a ghost town — pandemic and looting.
• Depression is three times higher due to COVID–19.
• Airlines and cruise lines are warning of a dire future.
The deaths from the virus are all tragic. Nobody wants to see those types of statistics. But there are other statistics that are still going to come in. They are going to come in for a long time. Shutting down the economy will be proven to be a bad idea. It takes a while to come back. Other countries have managed the virus by protecting the vulnerable and keeping vital commerce alive. That is where the president was coming from — more than just a viral point of view but also a financial point of view and I think that is right.
And finally, if he really was "playing down the virus so people wouldn't panic" he did a really bad job of it. Go check your bathroom cupboards to see how many rolls of toilet paper you hoarded while not "panicking."
Scott Shellady serves as head of US Producers for Marex Solutions out of London, England, and as an adjunct professor of finance at DePaul University. Shellady lives in Portage, and can be found on Twitter at @ScottTheCowGuy. The opinions are the writer's.
Catch the latest in Opinion
Get opinion pieces, letters and editorials sent directly to your inbox weekly!