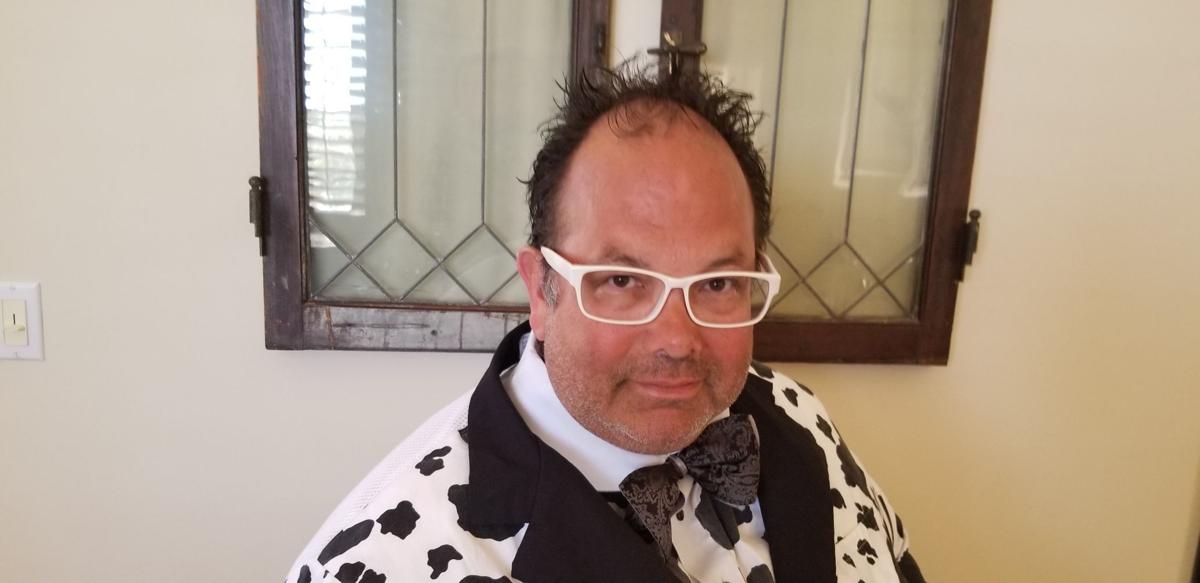 It just seems to me that things get crazier by the minute. I was asked to give my thoughts on the Georgia vote bill that has been in the headlines. I was doing my homework and became increasingly frustrated as the bill actually gives more voters help in Georgia in 2022 than they had in 2020.
People just seemed to be jumping on the bandwagon without doing any background work. I was wondering where we were in society where people just follow without thinking. And then, just at that moment, a headline popped up on my computer screen where someone in New York was suing to have incest made legal.
I had to scratch my head and say, "if this is the world I am living in, I'll have to do my best to keep my head about me". It is as if nothing makes sense, and everything I held true is now up in the air.
One of the ways that I make myself feel better is to go back to the basics, break the words down and build from there.
I wrote last week about what I believe is happening to the economy. We are in a flux between what some view as a trend and what I view as an event. Trend vs. event. That is the current tug of war. We are restarting our economy, not reinventing it. The growth rates are going to be fantastic. That is what happens when you go from zero to wide open with our businesses.
Historically speaking, our growth rates run just under 2% at best. Obviously, some years better and some years worse. It takes a lot of effort to get this $28 trillion economy going and growing. Sometimes it is tax cuts, sometimes it is regulatory cuts and sometimes it is just a change in attitude.
Our economy is the biggest in the world (China coming up fast) and it takes a lot to get it going. So, when we finally get everything going in the right direction, we should just let it do its work. These things can be fickle and the last thing we want to do is screw it up — but higher taxes, much higher, will do just that.
The government is going to try and tell us this is a trend, and it must be taxed, when in fact, it is just an event. Watch this space and your wallet.
How about fear vs. danger? We mix those up all the time as well. You know what I mean. Those people that are more than happy to travel our highways in a hunk of 2,000 pounds of metal going 80 mph (danger), but when they finally get to the shopping mall, they are afraid to go up the escalator (fear). That is totally mixed up.
Another great example is the group of people who are absolutely terrified about the COVID-19 virus but continue to pull down their masks to smoke a cigarette. The death toll over the last year for the virus is not much more than those killed by cigarette smoke. The difference is that the cigarette smoking deaths will likely be the same or go higher next year but with vaccines and antibodies, the COVID-19 virus deaths should be drastically reduced.
These folks are afraid of the virus, but not of the cigarette. One you can control, and one you cannot. Another great example of the distortion between fear and danger. They will not go see their elderly parents for a year, but they will gladly suck down two packs a day. Go figure.
Lastly, my favorite as of late — facts vs. feelings. That has been the rallying cry across all forms of social media and the cable news networks. You know, facts have no feelings. The facts do not lie. Blah blah blah.
I was wondering why so many people ignore the facts. The details are right in front of their faces, yet they continually look around them for something that they feel may advance their agenda. Quite often it is totally lacking in fact but steeped in feelings.
I was doing a radio show a few weeks ago where we were interviewing a local official running for office on the GOP ticket. He seemed like a nice guy and had a bunch of great talking points. The standard, balance the budget, preserve your freedoms, and let you keep more of your own money kind of stuff. Pretty much what everyone that runs for office on the right talks about.
So, I began to think. What is wrong with balancing the budget? It is a good idea but not that sexy – actually kind of boring. What is wrong with preserving your freedoms? It is a good idea but not that sexy – actually, to the average voter it might even be boring. What about lower taxes? That is a good idea that everyone can rally around – I thought.
But no, it does not garner any real feelings in the broader electorate. Heck, Joe Biden actually said that if you elect him to be your president your taxes are going up. Mission accomplished.
It just goes to show you that the talking points on the right, however noble and true they may be, just do not energize the general voter. But the Democrats, they know what they are doing. They know that elections are like beauty pageants. There are those on the right that try and win with lowering taxes (boring), preserving your freedoms (boring) and keeping more of your own money (boring, again). Then in walks the Democrat, and When asked about the public policy they would put forward to win the pageant, it is never something measurable and has to be fairly nebulous. It has to be difficult to score and at the same time make you feel better.
Stuff like, "solve all world conflict and stop all child hunger". Who would not vote for that? How could you not vote for that? It makes everyone feel better - way better than more rights, lower taxes and keeping more of your own money.
Take a bow young Democrat, your hazy, nonmeasurable policies will rule the day. Feelings are in. Common sense is dead. Bow your head, here is your crown.
Scott Shellady is a financial markets commentator. He can frequently be seen on Fox Business, Bloomberg, CNN and TD Ameritrade. He is a broker with AG Optimus here in the Midwest and an adjunct professor of finance at DePaul University. Shellady lives in Portage, and can be found on Twitter at @ScottTheCowGuy. The opinions are the writer's.