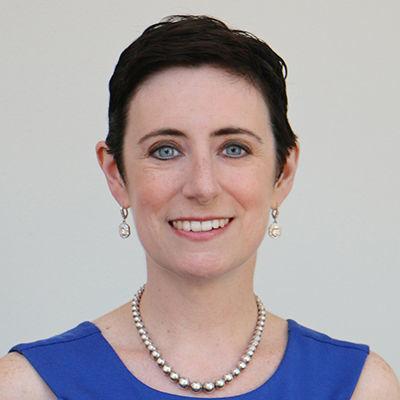 A certain scene runs through my mind on repeat.
The constant, rhythmic beeping of the breathing and heart machines.
The room that only seems to get colder like winter has taken up permanent residency.
The strange stillness, like the room is holding its breath, waiting for the next update.
When you read about cancer, it's often from the perspective of the patient or survivor. There is this desire to pull the dark cloak back on such a difficult experience and show how awful it feels to be diagnosed with cancer.
But a recent personal experience sitting bedside by my mother as her health failed showed me a different perspective: the role of the caregiver.
I thought dealing with my own breast cancer fight was difficult, but being on the other side of the hospital bed brings a whole other set of challenges.
You are powerless in such a different way. You not only must maintain hope that the doctors know what they are doing but also put on a brave face for your sick loved one and display outward optimism about the situation.
You must pay attention to everything the doctor says and quickly learn medical speak to explain what was said to the patient when he or she inevitably has questions later.
Tattooed in my mind is the image of my mom mouthing to me from her hospital bed, despite her breathing tube:
"What happened? Will I die? I am scared."
No one should ever have to answer questions like this — but many do. Even though my mom did not have cancer, the caregiver feelings that my sister and I experienced are comparable.
My sister and I would say when it all became overwhelming: "This is a lot."
It didn't mean we were leaving the hospital or retreating. It was our way of taking a breath and acknowledging that someone we love was in pain. As a caregiver, you put so much of yourself aside unselfishly, which you should, but it doesn't mean this role isn't hard.
Through the nonprofit I started, Humor Beats Cancer (humorbeatscancer.com), I have learned about the challenges cancer caregivers face.
Chef Ryan Callahan, his mom's caregiver for the first year of cancer treatment, wrote on my organization's blog: "As a full-time caregiver, I was fairly isolated from the rest of the world. And being a primary caregiver is a round-the-clock, 24/7 job. One of the biggest challenges that I faced was social anxiety. Long periods of isolation would make trips to the grocery store an anxiety-filled time."
Other bloggers diagnosed with cancer described how important those caregivers were to their journey — whether it was help for the patients in shaving their heads when they couldn't do it or jotting down notes as the doctors delivered heavy information they couldn't comprehend in the moment.
It can be understandably easy to forget these people when all the focus is on the patient. But caregivers' lives change too. The dreams and goals they develop with cancer patients may change or get postponed. They often feel guilty that this is happening to someone they love while they remain healthy.
Another of our bloggers, Honore Nolting, wrote a memoir from the perspective of a young adult cancer caregiver titled "128 Days and Counting."
Her husband, Tom, was diagnosed with cancer at age 30, just three years into their marriage.
She wrote: "As a couple, we love to travel and explore. It was one of the things that was so hard to have taken away from us when he was sick. For the most part, we had to hunker down and not be out and about, especially considering his treatment was during peak flu season, and he had no immune system."
This particular blog post described how when Tom completed treatment they went on vacation. But the scar that cancer left behind on his chest made him self-conscious. She described how the scar is a "daily reminder of a dark time in our lives, but like scars, we continue to heal, we move on, and more than anything we are thankful that he is still here — scars and all."
They both must heal from cancer.
She may not have a physical scar, but she definitely sports emotional scars — reminders that life can be disrupted because of a disease.
Cancer (or really any disease) leaves behind fear, sadness, a loss of hope and optimism, and a whole slew of other feelings that challenge everyone in the patient's sphere of love — including caregivers.
When you are feeling like "this is a lot," remember that you, as a caregiver, are not alone. Other people are out there feeling similarly and hoping they make the right decisions for their loved ones.
Like the movie that plays in my head of my mother's hospital stay and eventual death, you cannot always press pause or even stop.
It just keeps playing, creating renewed pain and fear — reminders of how finite life can be and how quickly life can change because of a disease or medical condition.
But hopefully somewhere inside us all we find strength to move forward and to show love to others and to ourselves. We are testimonials of human strength every day that we get up and keep going.
Caring for others is the ultimate gift we can give someone going through cancer, or any disease.
Olivia Clarke, a breast cancer survivor, grew up in Northwest Indiana and is a writer who works in public relations. Her website, Humor Beats Cancer, can be found at humorbeatscancer.com and on social media at @humorbeatscancer or @humorbeatcancer. The opinions are the writer's.
Catch the latest in Opinion
Get opinion pieces, letters and editorials sent directly to your inbox weekly!