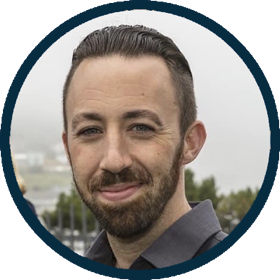 On three nights before Halloween 2019, in the town of Centerville, Maryland, was the first "Haunted Trap House." The event had been in the works for over a year, and planning involved everyone from the local police to county inmates. Even Maryland Gov. Larry Hogan came to see it.
A Trap House is a slang term that, according to Urban Dictionary, was originally used to describe "a crack house in a shady neighborhood." It is essentially a drug-dealing den, usually in an abandoned or run-down house.
The Haunted Trap House project of Centerville didn't have your traditional ghosts and ghouls. It included scenes from a drug den, a staged arrest with real police officers, a mock-court hearing with the local presiding judge, a jail cell, a reenactment of a family crisis and an all-too-realistic overdose scene. They even exhibited the details of shooting heroin and fentanyl.
Volunteers were mainly residents whose lives have been affected by the area's viscous drug epidemic, either personally or professionally. And there were many. Counselors were on standby at the end of the tour to help anyone who may have been moved to seek treatment.
The idea for the Haunted Trap House has roots in the 1980s and was first called the Haunted Crack House when it launched in Queen Anne's County in 1989. It portrayed the life of a teenage girl who became addicted to crack cocaine to warn the community about the dangers of drug use. It ran again in 1990 and 1991.
This new project began in response to the local opioid epidemic. In 2008, Maryland saw a total of 694 opioid-related deaths. Ten years later, that number was 2,406, an increase of more than 300%. According to Marcel Gemme of addicted.org, the use of the synthetic drug fentanyl is the main reason behind the massive spike in deaths. The startling pace at which the problem of opioid addiction is developing in the area is prompting citizens to take extreme measures, even if it means scaring people straight.
After all, trap houses are no joke. But the term has become popularized through music and television, leading to teens referring to any dwelling that hosts a party or gathering as a 'trap house." There's even "trap house décor" available online and on Pinterest, one account uses the term to describe a luxurious interior design theme. It's becoming a joke.
But no one was laughing when the doors opened to the Haunted Trap House. Because people got to see firsthand how these drug dens are a real problem in the community and across the country, shedding light on the subject rather than glorifying it may just be the shock that is needed to make an impact.
Sadly, however, it's difficult to determine if new projects like the Haunted Trap House have the desired effect. The Covid-19 pandemic hit shortly afterward, bringing with it the worst year for addiction our country has ever seen. Nationally, more than 93,000 people died from drug overdoses, and in Maryland, the total increased by nearly 20%. If the Haunted Trap House wasn't needed then, it is now.
We've become numb to a problem that's right in front of us. But the haunted Trap House is just one example of a different approach to the same issue. Regardless of its success, it's an effort to wake people up to the issue of addiction in America. After all, numbers aren't doing it.
Joseph Kertis is an experienced healthcare professional turned journalist. His experience in the field of substance abuse and addiction recovery provides a unique insight into one of our nation's most challenging epidemics. The opinions are the writer's.