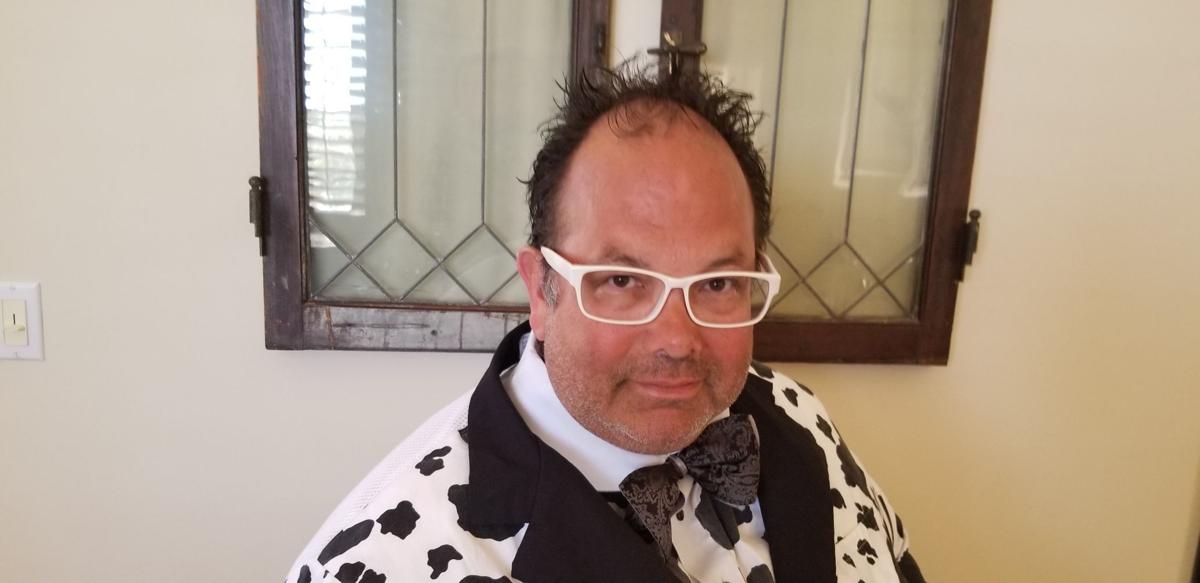 It has been slowly brewing in me since the 4th of July. I was driving back from Chicago to Nashville, and I was hearing news reports of a sitting member of Congress saying that she was basically not going to celebrate the holiday because it was only freedom for some people and not for others. I know that these types of protests pop up from time to time but for a U.S. congresswoman to do it kind of stuck in my throat. But — I let it go and moved on.
With the recent events over the weekend with the 9/11 anniversary, everything came back to the top of my mind again. I saw a student removing American flags put up for a 9/11 tribute on a college campus. I heard many stories of our corporations putting out emails in remembrance of the event but were hedging by also feeling the need to mention those who were unfairly treated following the event. Why did they feel the need? Can't they just send out a nice statement of solitude? Nope. They were worried about being woke.
They thought it might be too patriotic and not inclusive of others who might not feel that way toward our country. What a sad way to think only 20 years later — just 20 years later.
That is why the word "winning" is a four-letter word — and it is totally our fault.
You see, we can't have any winners because that would imply there were losers. Remember, I am of the age group where our kids participated in sports and were not supposed to keep score and were automatically given a trophy at the end of the year for their "participation."
The kids knew the difference, but the parents weren't supposed to encourage winning as it was about participation, not outcome. That is why we have waiters and waitresses who automatically think that they should get a great tip — they participated in tallying and bringing the meal to the table and want to be compensated for it — regardless of outcome.
I have friends who describe a certain age group of employees who cannot work on a proposal for six months without constant reinforcement, regardless if the proposal was ultimately accepted or not. They want to be compensated for participation, not on the success of the proposal.
There is this rampant feeling that the way America used to be is no longer the way it should be going forward. Look at all the people sitting out of the workforce because they can make a certain amount of money without lifting a finger. They are willing to accept a lot less if they just do nothing.
This is the first step on the way to a Universal Basic Income (UBI). That is an old idea that pays people for just being a citizen.
You see, the more people the government can get on its payroll, the more it can control them.
Small businesses are the archenemy of big government. Small businesses give you money in your pocket, independent thought and freedom. They also have been the backbone of American commerce. But they are in direct competition with the government for the loyalty of the citizen.
That is why so many flock here for the American Dream. We are allowed to own things (property). We are allowed a lot of things because we are not dependent upon anyone, especially the government. When you lose your independence you become a subject, not a citizen.
So, then we move on to those who now want the things that winners win or what workers win/earn, i.e., the bigger house, nicer car etc. but don't want to do the work for it. They say it is not fair — or they say that those people should be levied a punitive fee and "pay their fair share." Sound familiar? Again, we can't have any winners, it makes everyone else feel bad. We need to have equality of outcome and it is already being foisted upon us.
The word "equality" is now out. It has been replaced with "equity."What is the difference between them you ask? They seem close enough in spelling to be similar right? Wrong.
Equality, what we have been preached and taught since a young age was good and right is no longer good and right. It means we all start on the same starting line — we all have an equal chance and let the chips fall where they may.
Equity means that we have an equal outcome. We all participated and there was no winner. It means there is a school of thought that says that some people had better opportunities and advantages that others didn't so they should start further back in the race of life so that everyone crosses the finish line together.
I understand that both schools of thought may have flaws, but I must soundly reject the homogeny of equal outcomes — we need winners, and we need our children to learn to be gracious losers. That is the law of life. You can't win them all — isn't that a saying? We should always strive to win but understand that may not always be possible. There are tons of great life lessons one gets from handling losing.
Which brings me to my original thought. I lost two good friends on 9-11. They were on the 104th floor with Cantor Fitzgerald. I also lost a further three work colleagues. I have a vivid memory of that day and the funerals on the East Coast that followed. It changed me forever.
I realize our country is not perfect, but it is a work in progress, always striving to get better. It doesn't need to be destroyed and rebuilt from the ground up like a lot of people would like to see. I am patriotic and I think that being patriotic is a good thing — not a bad or sad thing. I love this country and will stand for the flag.
Look at how many people share my affinity towards this country — we have thousands of them streaming over our Southern border every month voting with their feet — affirming my own feelings.
I want to bring winners back and give equal outcomes a back seat.
Scott Shellady is a financial markets commentator, TV personality and markets anchor for RFD TV. He can frequently be seen on Fox Business, Bloomberg, CNN and TD Ameritrade. He is an adjunct professor of finance at DePaul University and can be found on Twitter at @ScottTheCowGuy. The opinions are the writer's.