On a sweltering Friday in July 2017, Michelle Piatek, of Munster, walked with her husband, Joey, into the hot gymnasium at Clark High School in Hammond.
Another wacky rendition of Pierogi Fest's international polka parade was staging outside on Davis Avenue. Both were participants. Photographers from The Times of Northwest Indiana, including Jonathan Miano and yours truly, were capturing portraits of the characters engaging in the revelry.
Miano directed Michelle in front of the purple background paper. She angled herself, placing one hand underneath the bulge of a pregnant belly, the other on her hip, dangling a feather duster. Her expression shaped into a fitting sigh of exhaustion. Click. The lights flashed, and the frame was made.
The photo became the quirky embodiment of the annual Region tradition that is Pierogi Fest.
We didn't know it at the time, but that first click also launched an image legacy.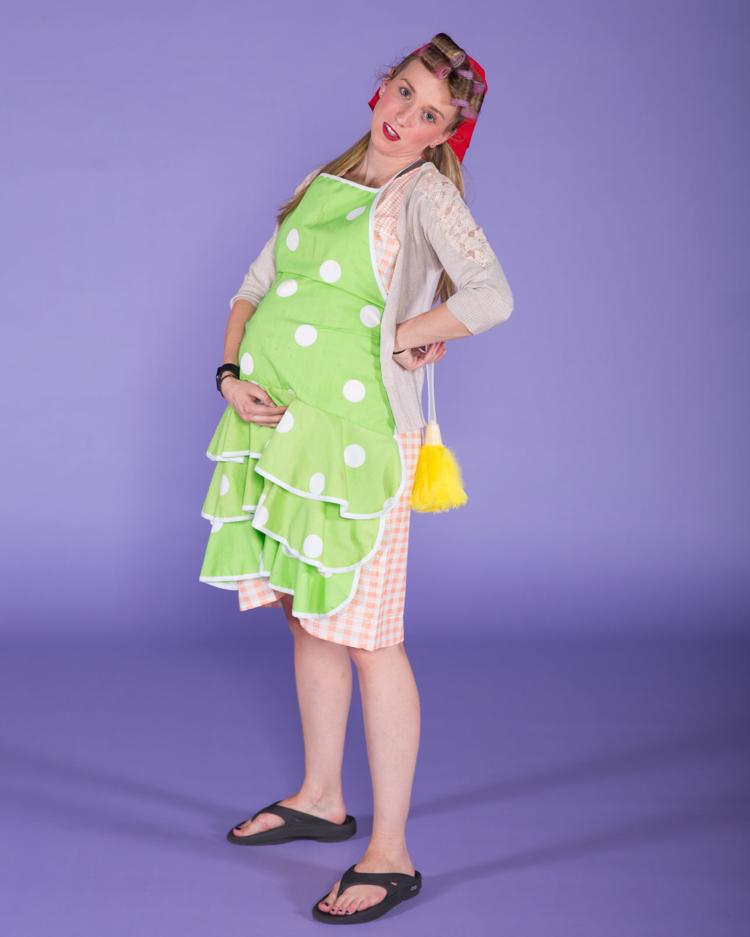 One year later, Michelle returned.
While I was shooting away once again in that gym, in she strolled with the same green, polka-dotted apron. The baby bump from the year before was now an infant in her arms.
She set up for her photo, holding her new son, Benjamin, who donned a shirt reading, "Happiest lil' pierogi."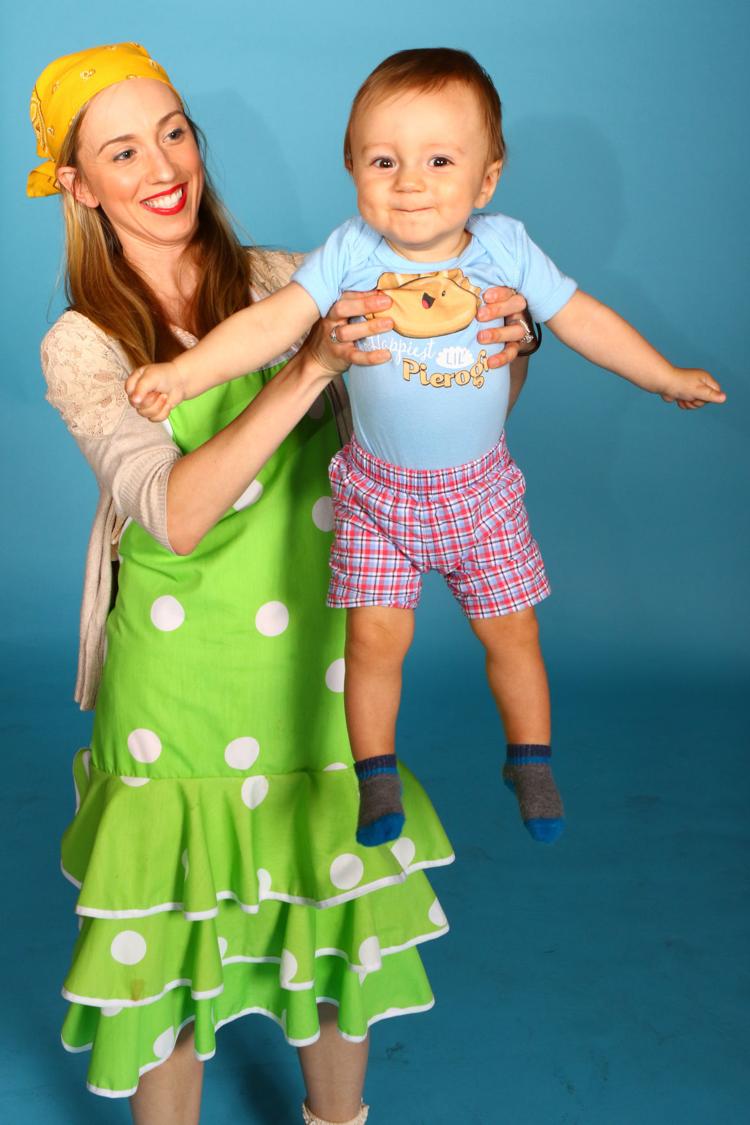 A little over a week ago at the 2019 Pierogi Fest, Michelle and Joey delivered yet another wonderful surprise.
They came in and set themselves up for a portrait. Their tall statures towered over little Benjamin as they each held one of his hands. Michelle put her palm on her belly, which again had a noticeable bump. She said twins were on the way.
A bright grin spread across Benjamin's face.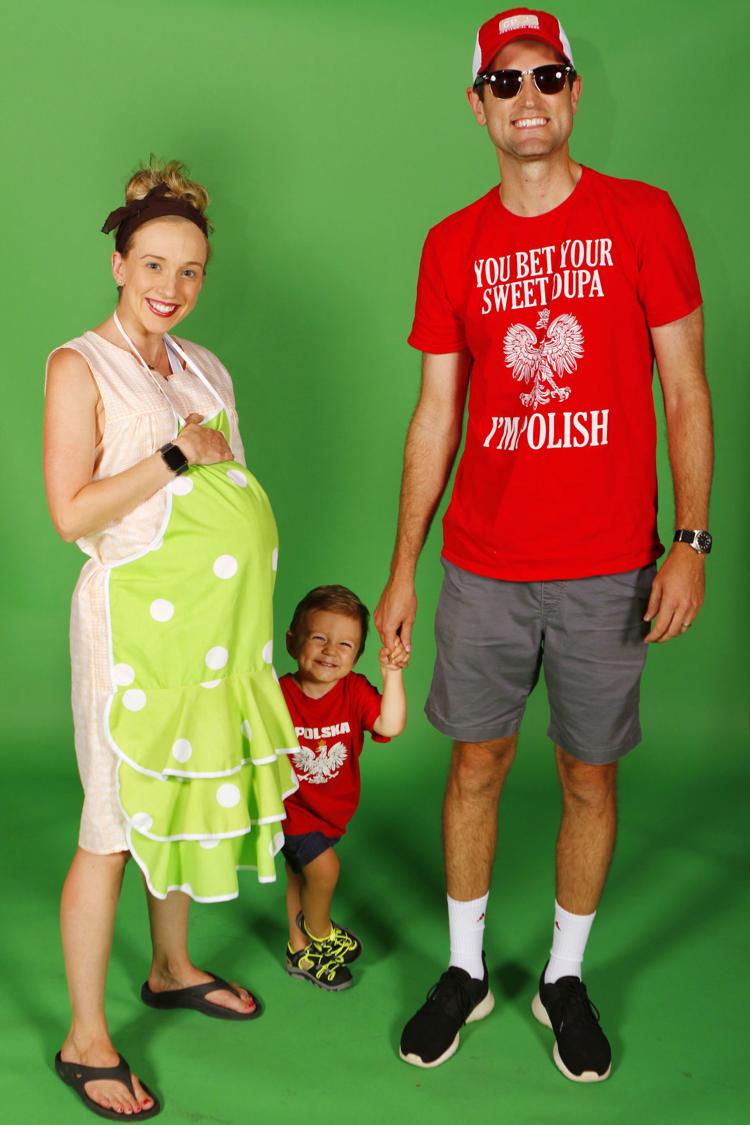 If all three of the Piateks' photos are lined up side-by-side, an adorable and sweet progression is shown. It's near impossible not to smile over it.
There are many great joys found in photojournalism as we go about documenting the human condition. The newspaper is the keeper of history.
Each year I recognize many familiar faces at Pierogi Fest from past portrait sessions. Almost like a yearbook, the photos freeze a moment in time.
The frames celebrate the subjects' personalities, but they also chronicle the very human changes in their lives.
The greatest contrast year-by-year has been visible through Michelle and Joey.
What started as a simple, comical frame has grown into an unexpected narrative. The outfits are often identical, but the scenes and chapters of life differ.
Register for more free articles.
Stay logged in to skip the surveys.
A tired mother is exhausted as she carries the extra weight of her future son. Into the world he comes, with tiny limbs and a beaming smile on his cherubic face. He grows under the wings of caring figures as future siblings await their own arrival. It's loving, tender and romantic. Most of all, it's human.
"I think the whole passage of time part is pretty interesting," Joey said. "It's so interesting to go back. You don't realize all the changes that have happened."
Joey's roots trace back to his Polish heritage and relatives who lived in Whiting. His lineage includes former tennis star Mary-Lou Daniels.
Relatives first gathered on a pickup flatbed together in 2017 to participate in the parade.
Lillian Piatek, nicknamed Queen Lolly, was the mascot of the bunch. She also had her moment to shine in the portraits.
Although Lillian lost her battle to cancer in August 2018, about two weeks after that year's Pierogi Fest, the group carried on the tradition.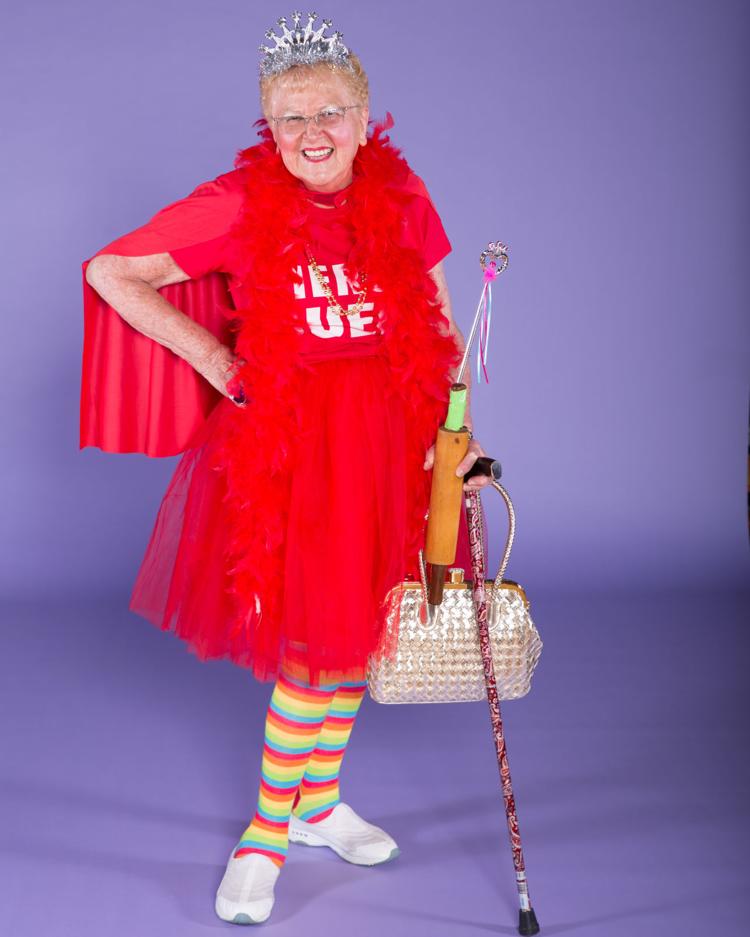 To be welcomed, even briefly, into the Piatek world to see what they're about and learn their story is an honor.
Pierogi Fest is an episode in their story, and to visually capture the humanity and make a small contribution to their history is a privilege.
It warms my heart to look at their smiling faces, their wonderful souls gleaming through their eyes in a moment of parenthood.
It's beautiful and magical.
"It's definitely a family portrait a lot of other families don't have," Joey said. "Hopefully it brings back memories for him (Benjamin). You don't know when you're going to have other pictures like that.
"I think there's a lot of history my family has had in this area. It (the portraits) just kind of continues that. The next generation will be able to look back and have a connection to Whiting. It's crazy to imagine what future photos will show."
As the Piateks look to the future, a September due date is on the horizon for twin girls.
"We wanted Ben to have a sibling," Michelle said. "We weren't planning on expanding our family this quickly, but everything happens for a reason. I feel like Grandma Lolly played a part in this. She just would've been tickled that we were having twins."
I'll be eagerly waiting for when Michelle and Joey walk into that gym a little less than a year from now with two more dumplings in their arms.