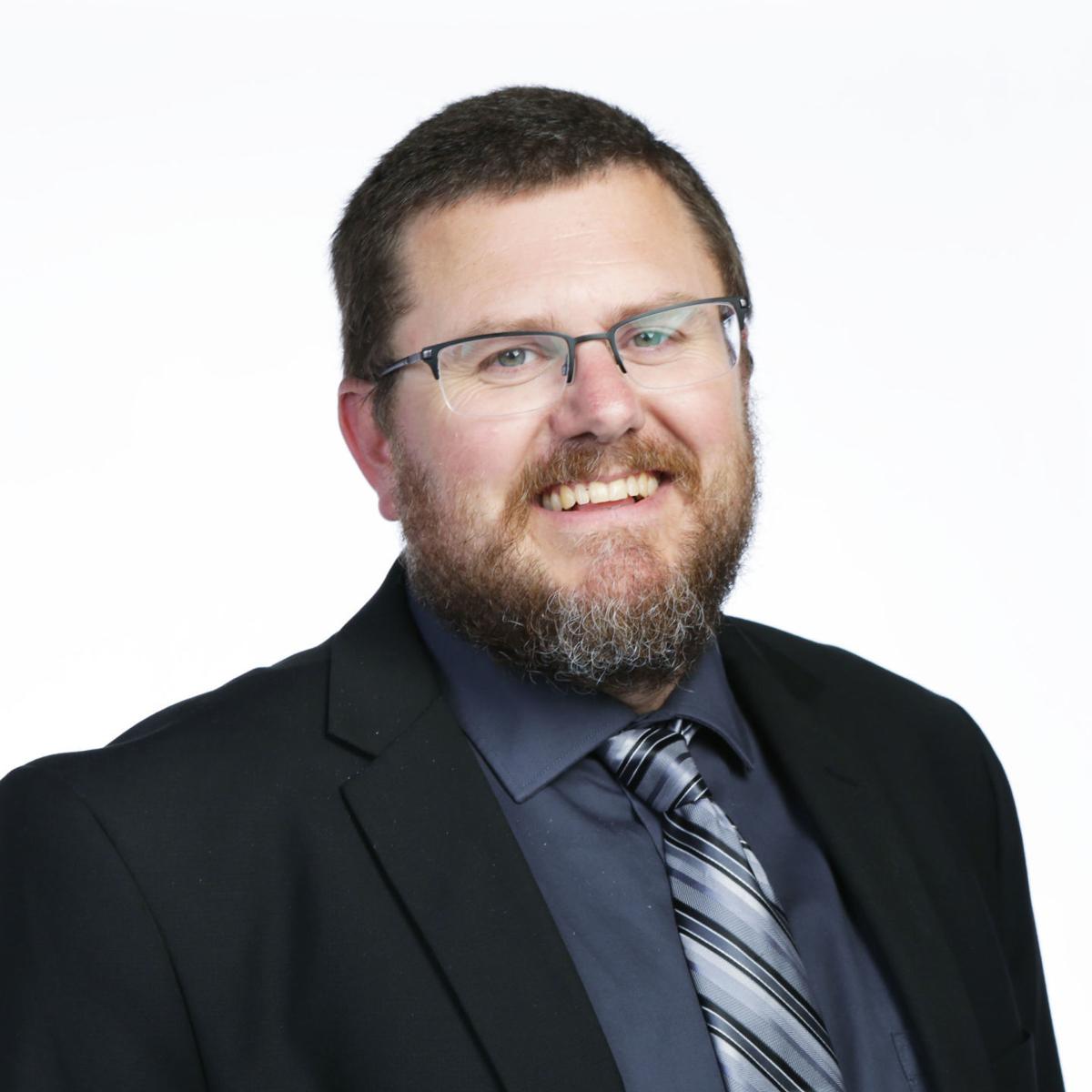 We don't always have the advantage of foresight for looming financial shortfalls or disasters.
Given the opportunity to see, with clarity, into the future and determine when and where these collapses might occur, most of us would seize the opportunity to change course through any financial means available.
And those among us with families and children to feed likely would be willing to swallow our pride in terms of how we generate the emergency revenue.
Unfortunately for residents of Lake County's North Township, it appears leaders there have chosen a path of shortsighted politics when they could be seizing a partial safety line before heading over a known financial drop.
Someday, North Township Board members Lisa Salinas-Matonovich​, Ralph Flores Jr. and Richard J. Novak may need to account for this poor logic.
In the past week, they voted 3-0 to reject the town of Griffith's bid to join the township boundaries.
It's a move that would have generated an estimated $500,000-plus in annual revenue for North Township every year.
In and of itself, the move is shortsighted.
Like other layers of township government in the state, North Township is supposed to be providing emergency poor relief to residents living within its jurisdiction. The township covers Hammond, East Chicago, Highland, Whiting and Munster.
An infusion of money from Griffith could have provided needed relief, given the financial analysis of upcoming impacts of state law on the township's ability to collect property taxes.
Calumet Township, the Gary-based township that Griffith is attempting to flee, was paying only about $30,000 in annual services to Griffith residents annually.
So if Griffith's $500,000-plus in township tax revenue landed in North Township's coffers, it could have been a big net win for North.
But the repercussions of not accepting Griffith and its revenue may be even more ominous.
The 3-0 vote to deny Griffith entry into the township becomes even more nonsensical when considering a precarious financial path North Township is headed down.
H.J. Umbaugh & Associates, a major Indiana accounting firm, provided a financial analysis to the Griffith Town Council in 2017 tracing the financial impact of state-imposed property tax reform on all Lake County government units.
That reform, known as the circuit breaker, is based on a long-running debate and push for property tax relief to both businesses and individuals.
Lake County has been at the center of that debate since a 2002 state-mandated property reassessment and business-oriented legislation shifted millions of dollars in tax burden to homeowners, primarily in the industrial havens of East Chicago, Gary, Hammond and Whiting.
Tax protesters seeking relief from this new reality pushed local officials into enacting a so-called circuit breaker system in 2005 that capped homeowner property tax bills at 2 percent of their assessed home values.
A similar taxpayer revolt downstate spurred the General Assembly to enact statewide caps that in 2010 were enshrined into the state's constitution, limiting annual tax bills to 1 percent of residential property value, 2 percent of rental property value and 3 percent of business property value.
While providing relief to taxpayers, the reform also means major cash shortfalls for local government agencies — particularly those that haven't planned.
And government units have had several years to brace for impact. The full brunt of of the circuit breaker on Lake County government agencies arrives in 2020.
The impact on North Township should have all of us questioning why its leaders turned down the $500,000-plus in annual revenue Griffith would have brought to the table.
According to the H.J. Umbaugh analysis, the circuit breaker will sap $641,000 from the North Township property tax levy in 2018.
In 2019, that number climbs to an estimated $745,000, according to the 2017 report.
And then the township hits a proverbial cliff in 2020. That's when the circuit breaker is projected to eat into North Township's levy by a whopping $1.5 million — doubling from the previous year.
Taking into account the circuit breaker and other financial factors, North Township is slated to see a drop in its net tax levy of $549,000 from 2019 to 2020, the H.J. Umbaugh analysis shows.
So it's clear we all should be asking why elected North Township Board members would turn down literal free money and instant growth in their tax base by allowing Griffith to board their ship.
All signs point to grudge-related politics.
Hammond Mayor Thomas McDermott Jr. railed against Griffith joining the township on social media within the past month. 
Though not a voting member of the board, McDermott wields immense political power in the county and is elected chief executive to North Township's biggest municipal population.
McDermott opposed the Griffith move, in part, because of a longstanding feud between the Griffith and Hammond high school basketball teams.
McDermott posted to Facebook, railing that shouldn't join North Township because of a temporary moratorium on Griffith and Hammond high school sports programs competing against each other. That moratorium was prompted by fights, some of them bench-clearing brawls, that erupted between the teams in recent years.
A Times editorial last month encouraged both sides to use the potential township union as an opportunity to work out the high school sports differences.
It doesn't appear cooler heads prevailed.
McDermott also expressed concern that Griffith was pushing too fast to join the township, laying down a deadline of the end of the year.
It's easy to understand that concern, but Griffith had its reasons for that too.
In September, Griffith residents overwhelmingly voted to secede from the corruption-and-waste-laden Calumet Township.
State law allowed for the secession vote because Calumet Township's poor-relief tax rate was far more 12 times the state average, which is the threshold for secession.
Griffith voters also were keen on disconnecting from a township that had seen two of its recent elected trustees convicted of federal crimes against the taxpayer.
In order for Griffith to fully break free from Calumet Township in 2019, the town needed to be absorbed by a new township by year's end.
Neighboring St. John Township also has rebuffed Griffith. That is easier to understand as St. John doesn't stand to see the same financial gains from a marriage with Griffith that North Township would experience.
The neighboring townships of North and St. John can vote to accept Griffith in 2019, but any such union wouldn't take effect until 2020.
And for North Township, time should be of the urgent essence to generate new tax revenue and gird its loins for the circuit-breaker beating its set to take in 2020.
Petty politics should not trump financial realities.
It wouldn't work for the survival of cash-strapped Region families. It won't work for good government either.