Time to grow up, folks. There are no white-hat-wearing heroes coming to save you.
In fact, those flashes of white you see riding your way often are the harbinger of false hopes and ill intentions, not the coming sign of noble leaders.
The Region received yet another cold, hard lesson in this concept last week with the indictment of a longstanding mayor.
In the Western lore of our country, men riding in on stallions and wearing white cowboy hats — the good guys — regularly saved the day.
It's human nature to seek out these supposed heroes and elevate them on a pedestal, where their white hats can be seen by all as signs of virtue, hope and example.
Unfortunately, that pedestal often teeters on the shaky ground of lies and deception.
It may seem like cruel poetic justice that in a Northwest Indiana city called Whiting, the myth of the white-hat-wearing hero has again been knocked from its pedestal with the recent federal indictment and pending felony guilty plea of Mayor Joe Stahura.
The admitted felonious criminal acts of Stahura are the most recent reminder that white hats often are too good to be genuine — and that perhaps white hats are just as much a warning of false promise as they are a beacon for hope.
Over the years, I invested in the dime novel that was the story of supposed local government hero Stahura.
Myself, and other past editorial writers at The Times, celebrated Stahura's leadership for transforming the industrial oil refinery town on the Lake Michigan shoreline into a family-friendly community with a strong sense of place.
It was a story line that was easy to embrace.
Stahura was widely thought of as one of the good guys in a Northwest Indiana political landscape littered with corruption and graft.
Over the years, the progression of Region government leaders leading into the Hammond federal courthouse, and ultimately federal prison, has been longer than a Black Friday line at Costco.
We've repeatedly cited the 80-plus Region elected leaders and their politically connected supporters who have been convicted of felony crimes against taxpayers since the mid 1980s.
Most of us didn't see Stahura filing into that line.
He ushered in millions of dollars in lakefront development — moves that directly helped Whiting but also began transforming the overall sense of place for Northwest Indiana.
Stahura championed the creation of the national Mascot Hall of Fame in the city. Though it has struggled to meet attendance and financial forecasts, it was widely seen as a wholesome creation, celebrating the plush icons of Americana that are the costumed mascots of our sports teams.
Stahura also presided over Pierogi Fest — a world-renowned community festival that drew thousands of visitors to the Region each summer.
These accomplishments can't be taken away from Stahura.
But they also weren't enough to provide cover for his admitted ill dealings.
Last week, federal prosecutors indicted the mayor on felony wire fraud and tax evasion charges alleging he spent $255,000 in campaign funds to fuel his and his wife's gambling habits, to pay down person debts and to provide financial support for his adult daughter.
Stahura has signed a plea deal, which is set for a formal hearing in early September, admitting to the crimes. He announced last week the plea would lead to his resignation as mayor.
But in that pronouncement, Stahura also provided what can surely be interpreted as disturbing political spin.
In an email admitting to his transgressions to friends and supporters in the community, Stahura wrote that he takes "pride in supporting Region businesses and casinos" and that he cares "deeply about our family and (does not) hesitate to help when they need it."
In this statement, Stahura appears to attempt to soften the blow of the behavior.
Stealing from a campaign fund was somehow less of a crime because it supported Region casino businesses as he gambled the money supporters had earmarked for political purposes.
And what about the campaign money he is accused of using for other personal or family purposes? Well, that was OK because he cares "deeply" for his family and will help wherever needed.
In a statement on his behalf last week, Stahura's criminal defense attorney also noted "he used some of his campaign funds for personal use, routinely paid it back, and is devastated that his nearly two-decade term as mayor is ending in this matter."
We all should have more sympathy for the loyal political supporters, whose campaign contributions were used like an ATM and no-interest loan service.
Of course most of the rest of us already know it's not OK to steal — not even for the ridiculous notion of supporting local business or family needs with the ill-gotten gains.
In the end, Whiting Mayor Joe Stahura won't be best remembered for his hero's white hat of government accomplishments.
Instead, he'll be branded in disgrace with the bandanna mask of a bandit.
We all should remember that image the next time we want to place too much trust in a seeming white-hat-wearing leader who appears to be riding in to save us.
The good-guy image may become cover for more nefarious purposes.
Mascot Hall of Fame parade and induction ceremony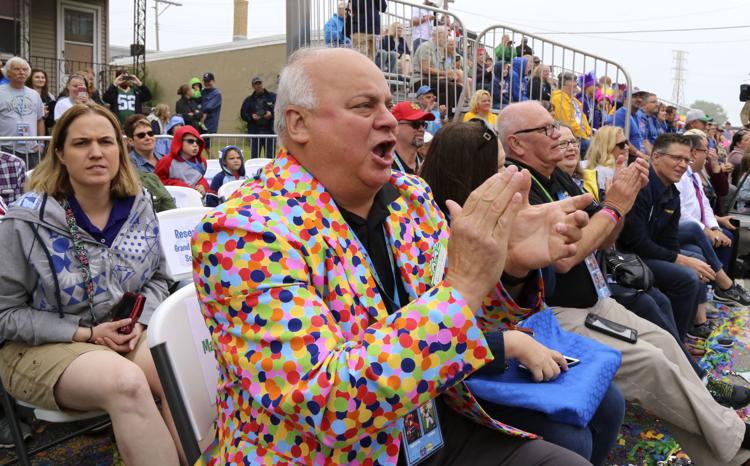 parade/induction ceremony
parade/induction ceremony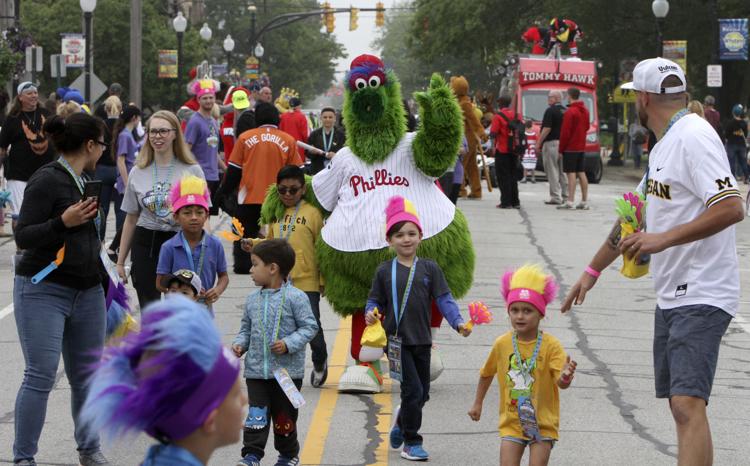 parade/induction ceremony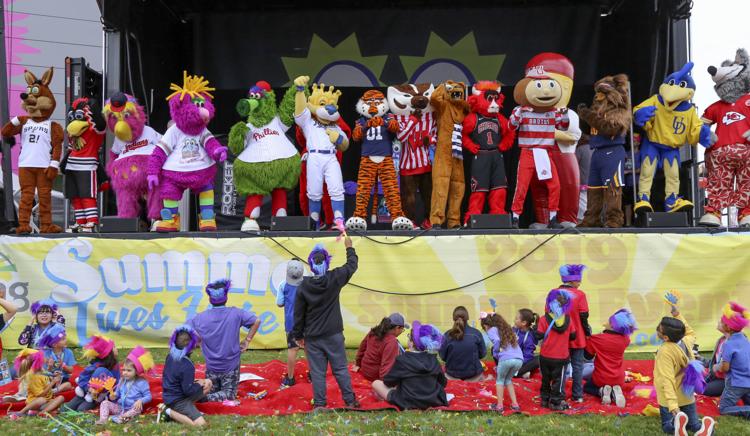 Mascot Hall of Fame parade and induction ceremony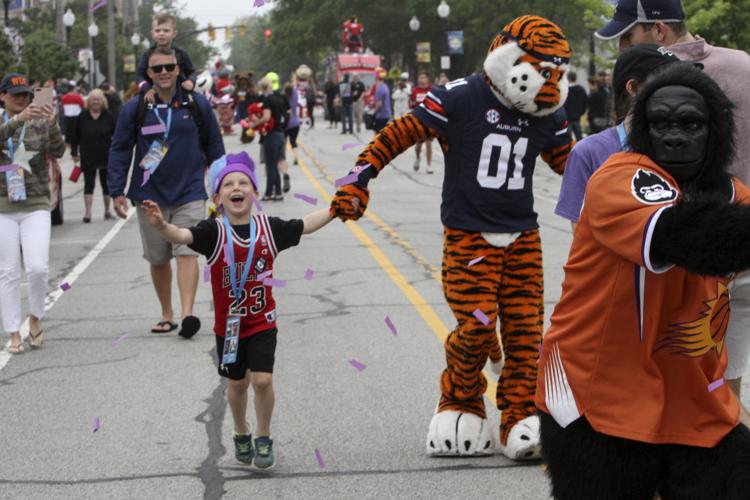 parade/induction ceremony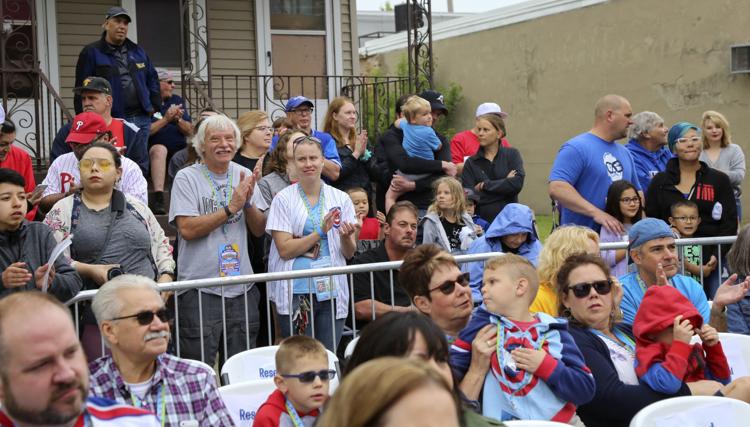 parade/induction ceremony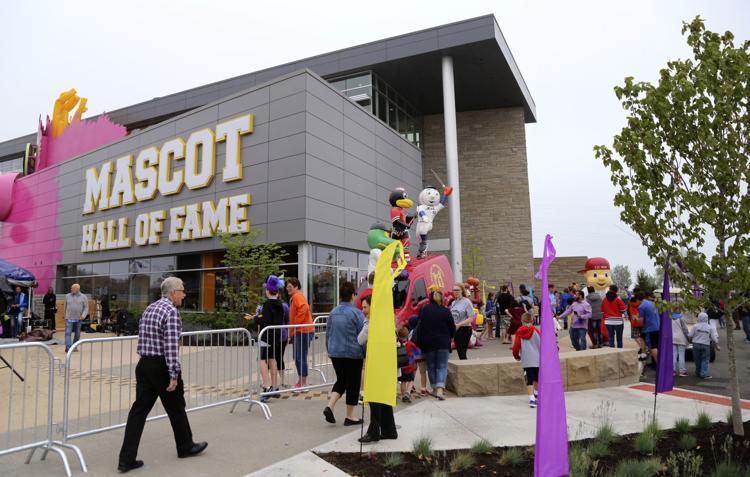 parade/induction ceremony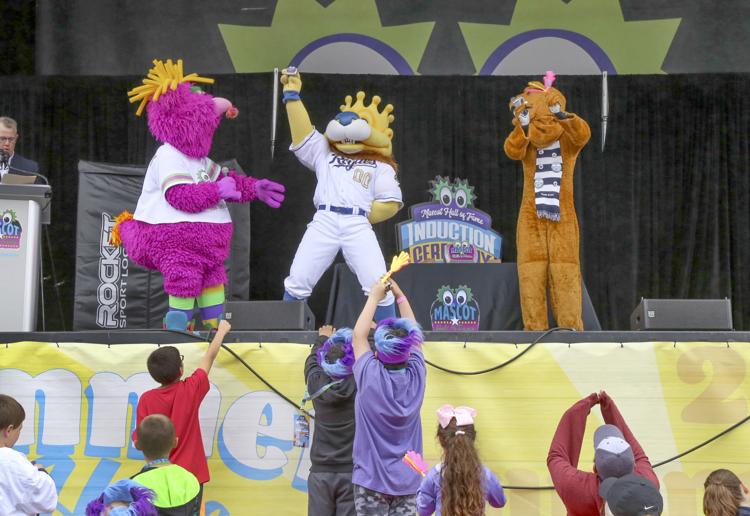 Mascot Hall of Fame parade and induction ceremony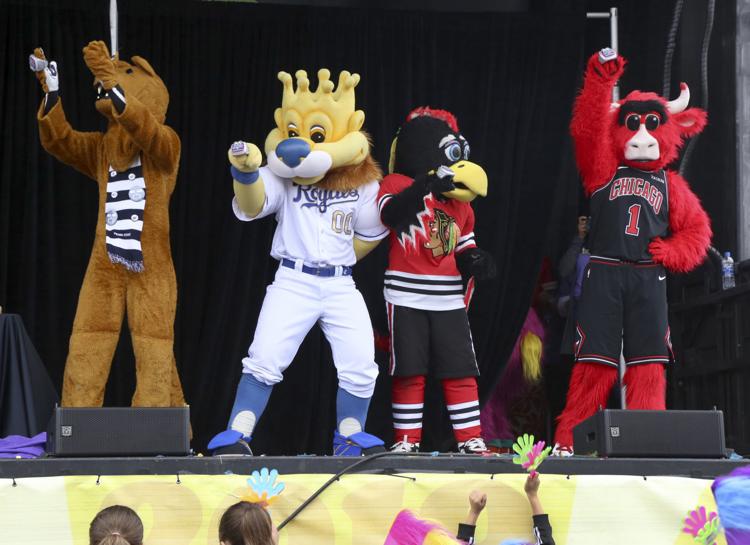 parade/induction ceremony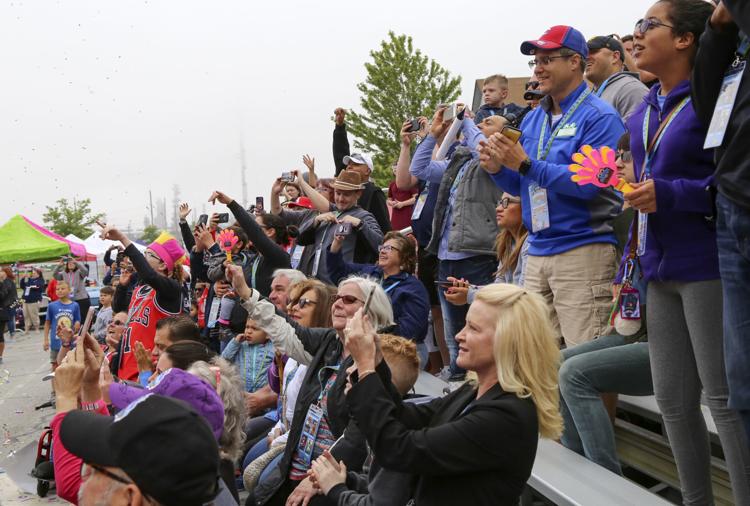 Gallery
Catch the latest in Opinion
Get opinion pieces, letters and editorials sent directly to your inbox weekly!