Indeed it was for Asia Turner, a 25-year-old Hammond mother of two young children who are experiencing their first Mother's Day without their mom.
Asia's grandmother, Mozelle Turner, who raised Asia from the age of 2 months old, used those words — "Silence is deadly" — to describe a special Mother's Day warning to all women about staying silent in relationships involving domestic abuse.
Mozelle contacted me in late April about wanting to deliver that message, earnestly hoping to save more women from the fate of her precious granddaughter.
Mozelle also wanted the Region to know more about the loving mom who was her granddaughter — and how she believes silence played a key role in Asia's death and robbed Asia's children of their mother.
I first met Mozelle Turner on Sept. 19, 2018, under the most tragic of circumstances.
Short on staff photographers that day, I grabbed my camera and responded to a police scanner call in the 4500 block of Cedar Avenue in Hammond for a death investigation.
I arrived to photograph Mozelle speaking with police and being comforted by family and friends near a line of yellow police tape that restricted access to the Cedar Avenue home.
The photo that made it into print showed a friend using a tissue to wipe away tears as they flowed across Mozelle's cheek.
The cause of her weeping is almost unthinkable to any parent.
Mozelle had been trying to locate "Pickle," a nickname she had for Asia, who had a passion for all varieties of pickles from a young age.
Something had to be seriously wrong, Mozelle said. 
Asia loved and cared for her children, working two jobs — as a waitress and casino boat blackjack dealer — to support Noah, then 9 months old, and Layla, 5, Mozelle recalled last week as I spoke to her in her Hammond home.
Asia hadn't arrived to pick up Layla from Mozelle's home and take the little girl to school.
It was the clockwork custom Asia had each morning after getting off work, and it was broken.
So on Sept. 19, frantic for news of the granddaughter who she had raised, Mozelle said she contacted Asia's landlord asking for a wellness check.
The landlord met Mozelle, who was then living in East Chicago, at Asia's Cedar Avenue home in Hammond, but his keys wouldn't fit the lock of the house.
"So I asked permission to climb through her bedroom window," Mozelle told me.
"That's where I discovered my granddaughter was laying on her bedroom floor deceased, and her boyfriend was hanging in the bathroom deceased."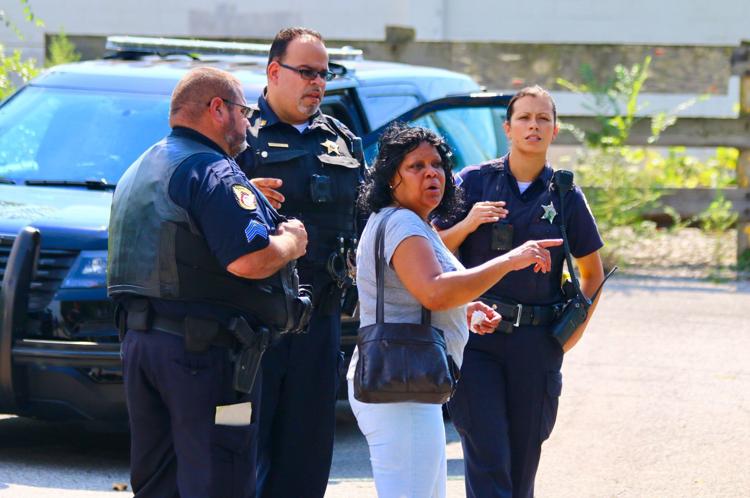 "It changed my life forever. That is something I will never get out of my head," Mozelle told me, crying at her dining room table last week.
The home where Mozelle now resides is almost directly across the street from the home where Asia died. Each day, she must see the scene of the crime as she goes to and from her house or transports the young children of her granddaughter — motherless children who are now are being raised by "Granny."
"I wouldn't wish that on no one to ever find their child in that situation," Mozelle added, noting that she always considered Asia more of a daughter than a granddaughter.
"My life has never been the same since. Probably never will be."
Adding to Mozelle's pain is the poignant memory of warning signs from two previous occasions that Asia was in a dangerous relationship.
The first incident that set off warning bells in Mozelle's head came when Asia was pregnant with Noah.
Asia called her grandmother because her boyfriend, Ronnie Baker, then 28, had pushed Asia up against a wall and took her mobile phone away from her, Mozelle said.
Ultimately, police came, made Baker, the father of then-unborn Noah, leave and returned Asia's phone to her, Mozelle said.
The second occasion came following a dispute between Asia and Baker.
Baker had taken Asia's car keys, purse and phone and refused to let her go to work, Mozelle said.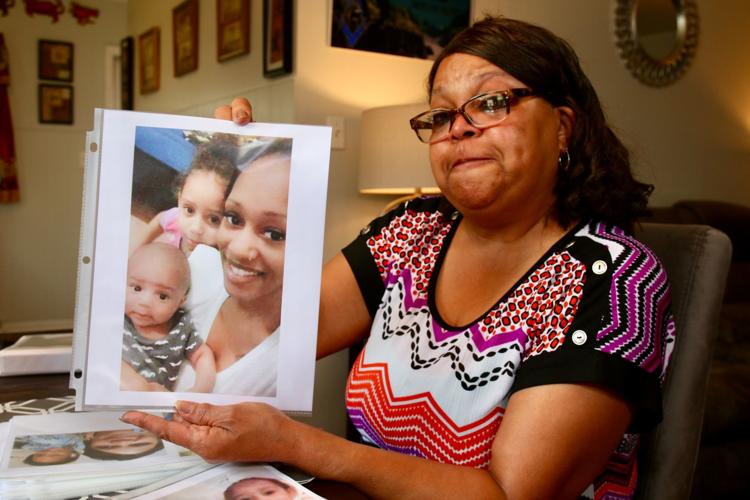 You have free articles remaining.
Keep reading for FREE!
Enjoy more articles by signing up or logging in. No credit card required.
It was a clear warning sign that her granddaughter was in a relationship with a controlling partner — a common characteristic often cited in relationships involving domestic abuse — Mozelle said.
But the incidents seemed to fade back into calm, Mozelle said.
"If anything else happened after then, she didn't tell us," Mozelle said.
By all accounts from Asia, everything was OK, Mozelle told me last week.
On Sept. 19, without leaving a note or telling anyone a reason, authorities believe Baker killed Asia and then hanged himself at Asia's Cedar Avenue home in Hammond.
Since Asia's death, Mozelle said she has learned Asia was planning on leaving Baker in September.
"She decided to get away from him. She had found another place and was going to move out that following Monday," Mozelle said. "I really, truly believe he found out she was leaving, and that led to her death.
"I don't know if it was planned out or a spur-of-the-moment thing, but it was something that should have never happened."
Authorities officially ruled the case a murder-suicide.
Now Noah and Layla must grow up without their loving mother, who poured her heart and soul into raising her children, Mozelle said.
It's been hardest on Layla, who had a close bond with Asia.
"There's not one day that passes that Layla doesn't mention something about her mom," Mozelle said.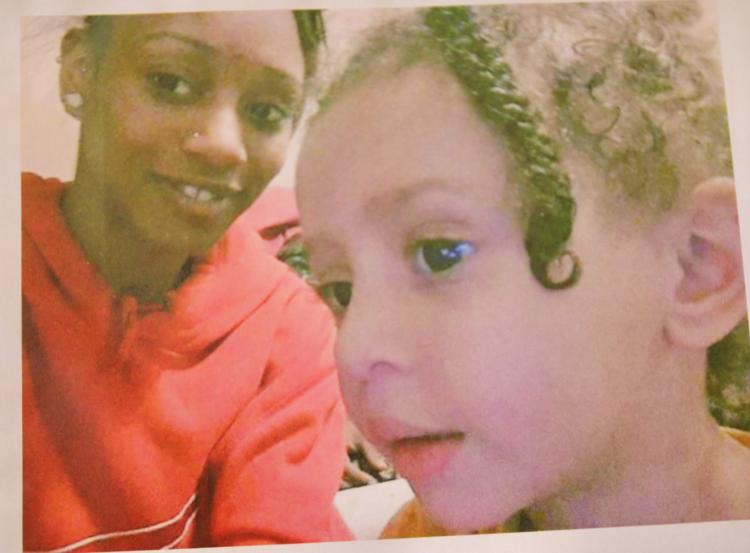 For weeks after Asia's death, Layla would wait for her mother to get off work, pick her up from Granny's house and take her to school.
But Asia was no longer coming.
"She would cry in the morning because she missed her mom," Mozelle said. "She was having a hard time in school. She was going through a lot.
"She would have dreams. Cry. Wake up saying she missed her mom."
Mozelle arranged for Layla to receive professional counseling to help the little girl through the tragedy, but "she's never going to get over it," Mozelle said.
"No 5-year-old should ever have to go through something like that," Mozelle said. "(Layla) and her brother, Noah, deserved to grow up with their mom. (Asia) deserved to see her kids grow up."
Making sure Layla and Noah grow up knowing the best of who their mother was is now a top priority, Mozelle said.
They'll learn Asia was a straight-A student with infectious kindness for others, she said.
Layla and Noah will know how hard their mother worked to provide for them.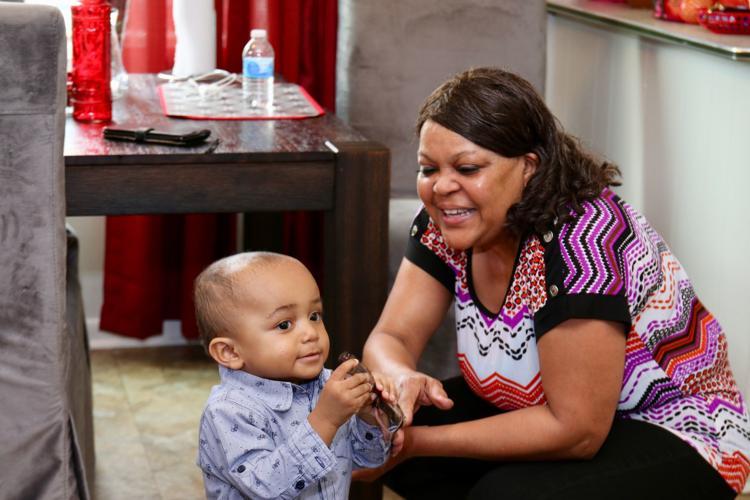 "She had dreams for her children," Mozelle said.
"'Ma, I want to make sure my children grow up to have the type of life that I had,'" Mozelle recalled Asia telling her. "She strived so hard. That's why she was working two jobs."
At one point during my my interview with Mozelle, I asked her what Mother's Day message she would communicate to Asia if her granddaughter were still living.
What would she tell her granddaughter about how life is continuing — about Asia's children and their well-being?
She turned to a camera I was using to videotape the interview and delivered a response wrapped in tears and raw emotion.
A video of that message is attached to this column online. Watching it, rather than reading about it here, is the only way to experience it.
Asia would want her life and death to count for something, which is why Mozelle also wants the public to remember the connections of domestic violence to this tragedy.
"I would like to say to every woman out there — mother, daughter, niece, auntie — if you are in a domestic violence relationship, and you're scared to even to go your family, there's help out there," Mozelle said. "You could call your law enforcement. There's domestic abuse hotline numbers. You can go to your friend. You can go to your church and talk to your pastor — anything.
"Silence is deadly. You have to get out of that relationship. If you're scared, there's help."