A once-overweight newspaper editor who dropped more than 100 pounds in 18 months and can bounce his chest muscles to the tune of Jingle-bells never wants to go back to an unhealthy lifestyle.
And no, I won't include a video or photos demonstrating the pectoral muscle bounce. Fear of leaving an image that could never be unseen motivates me to keep my shirt on.
In all seriousness, actual fear of ever again being the guy who became severely winded and light-headed amid moderate physical tasks is an even stronger motivator to never go back.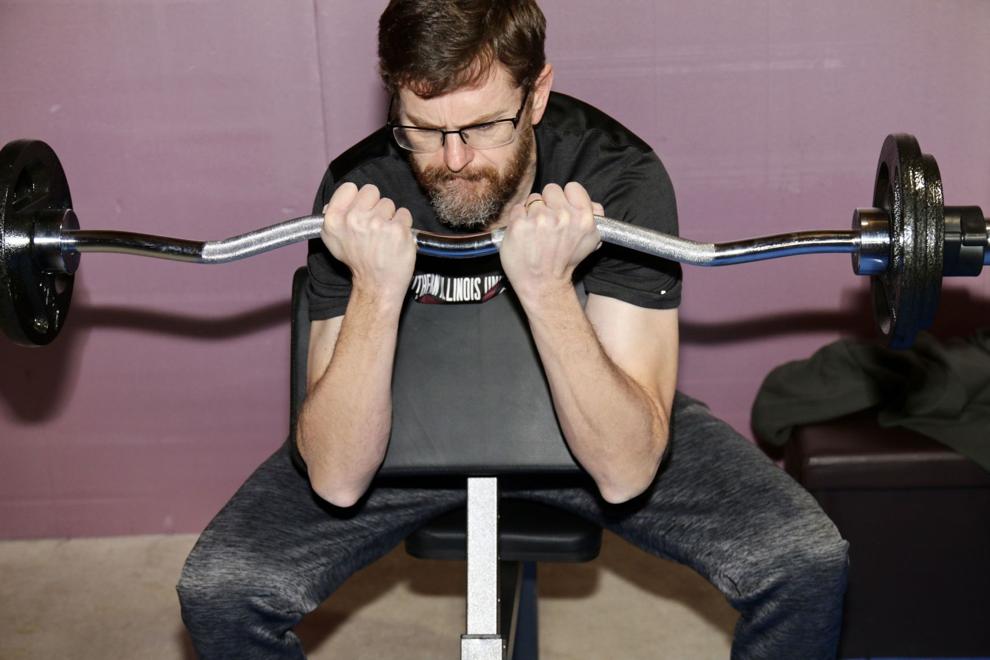 I spent the entire period of this pandemic working through physical fitness routines to sustain hard-fought weight-loss that I'd achieved in the year before COVID-19 took hold.
I'm sharing that continuing journey as we commemorate American Heart Month in this special edition of The Times.
Today's column launches an ongoing column series, "Chasing Fitness." I'll share various aspects of my fitness journey with Times readers, including online workout videos showing some of the specific exercises and routines that are helping me hold serve on this new body size and lifestyle.
This journey comes with a twist.
For all the talk about not going back and preserving my weight loss, I had to embrace a new plan that ultimately would put some weight back on my frame in order to sustain the bigger picture of a healthier lifestyle.
Stripping away the old
Putting weight back on was a tough concept for me to grasp at first.
I had just spent a year and half stripping away the body fat that was holding me back. Some people were suggesting to me that regaining some of the weight — in the form of muscle — was the right next approach, and I frankly thought they were nuts.
As past readers of my columns may remember, I spent a little over a year dropping more than 100 pounds between December 2018 and spring 2020.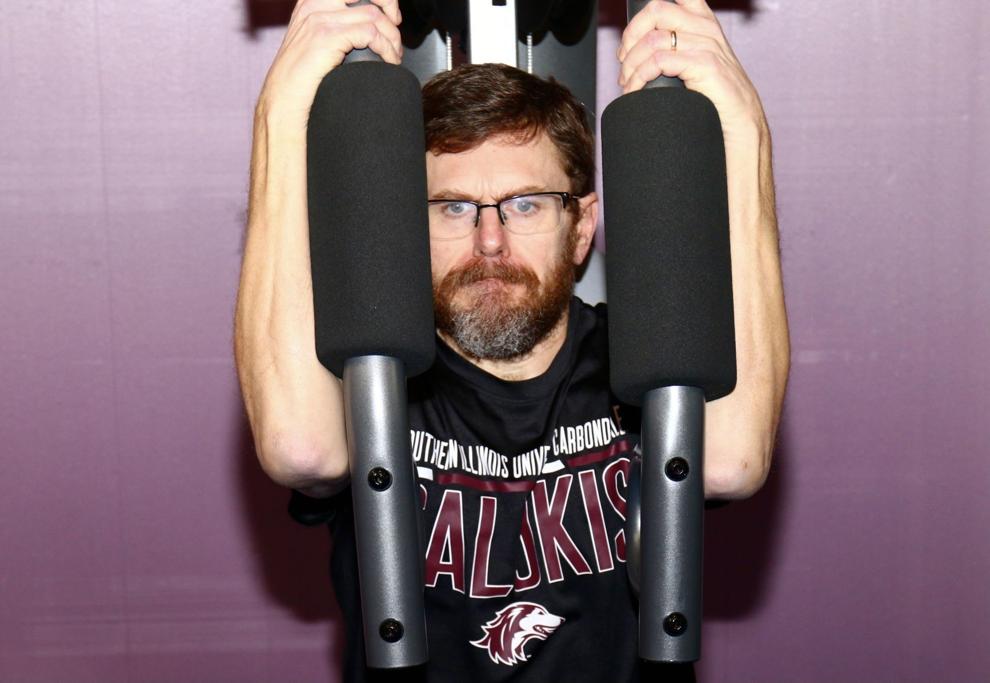 And there was no way in hell a global pandemic was going to put the weight back on.
For decades, the on-the-fly eating lifestyle of daily McDonald's dollar menu lunches and office doughnuts took a toll on my body.
To date since the journey began, no fast-food burger of any kind has touched my lips, and I have no plans of any return engagements.
More than a year ago, I wrote a couple of columns, telling you all about my battle to diet and exercise my way to major weight loss.
My 6-foot-1-inch frame dropped from the heaviest weight of my life — 255 pounds in December 2018 — to just under 140 pounds in a year and a half.
Today, I weigh 157 pounds, but it's not because bad COVID-19 lock-down habits put some of that weight back on.
The weight I've restored to my frame has all been deliberate, courtesy of muscle-building exercise.
Flipping the switch
It wasn't an easy switch to throw. For months, I had programmed my brain and body to cut calories from my diet and burn even more through cardio exercise.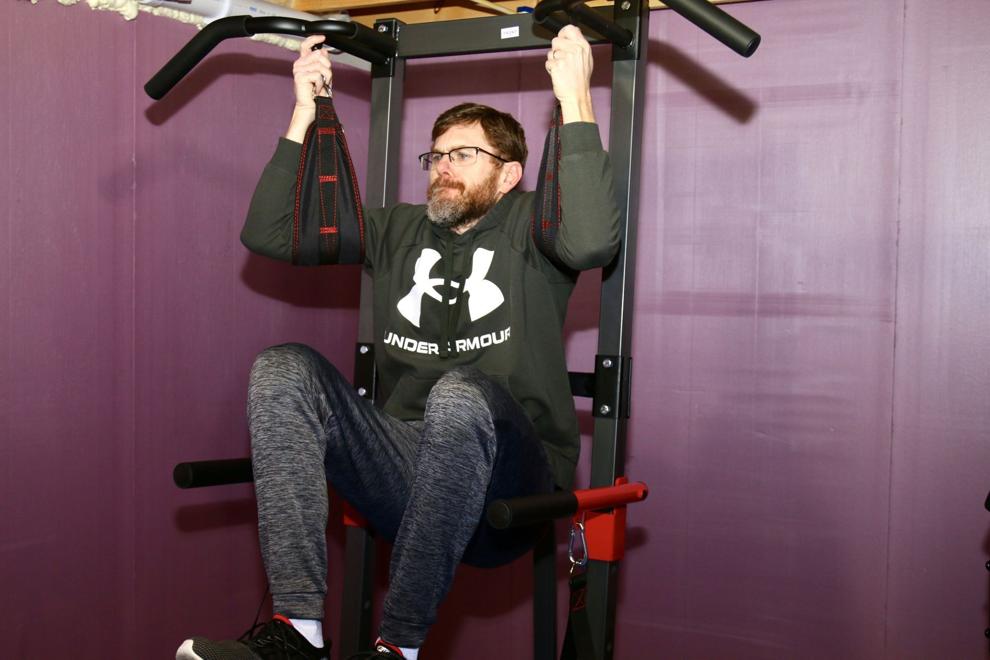 My brand of cardio is an elliptical machine — a crazy combination of stair climbing, pedaling and cross-country skiing all in one contraption. And man was I hitting it hard, twice a day, at high-intensity inclines and resistance, when I was losing weight.
I was burning calories like a living furnace, avoiding nearly all carbs and focusing my diet almost entirely on lean meats, fish and raw vegetables.
That's how I stripped away about 115 pounds over the year and half.
The caloric incineration became an efficient machine — too efficient, in fact.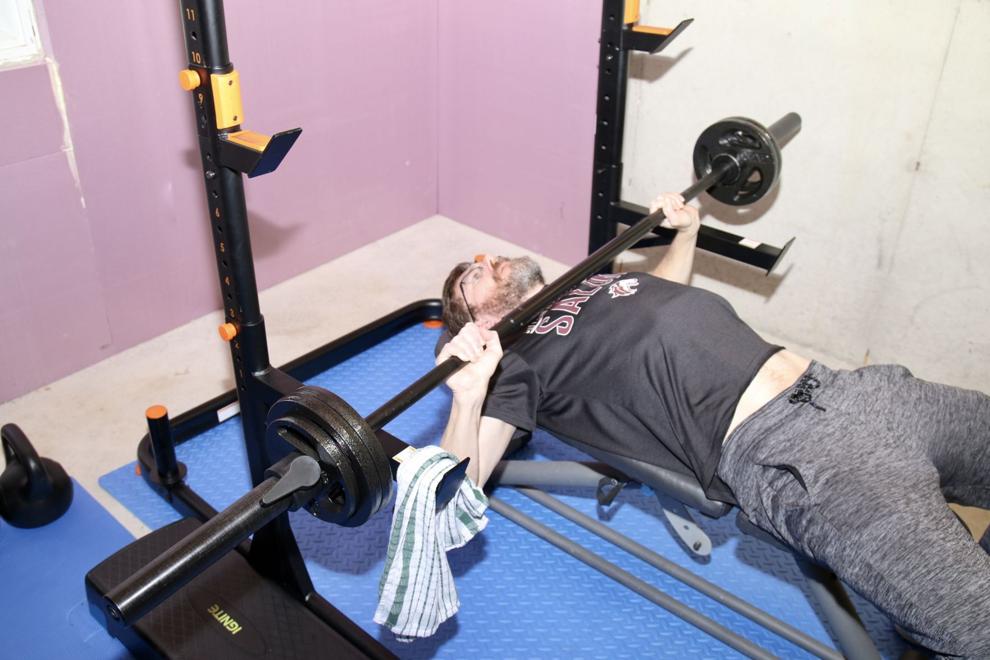 After 18 months of this self-imposed burn, I was lean, mean and back to my weight of high school senior year.
But I also was tired and tap-dancing along the line of being underweight. My physical strength wasn't anywhere near where I wanted it.
I knew I couldn't keep going down a path of calorie deficits and additional burns through cardio exercise. There was only so much of my body left to burn.
From all the best advice I was hearing from medical professionals and a future nephew who happens to be a personal trainer, it was time to make my leaner frame and healthier lifestyle more sustainable by building muscle mass.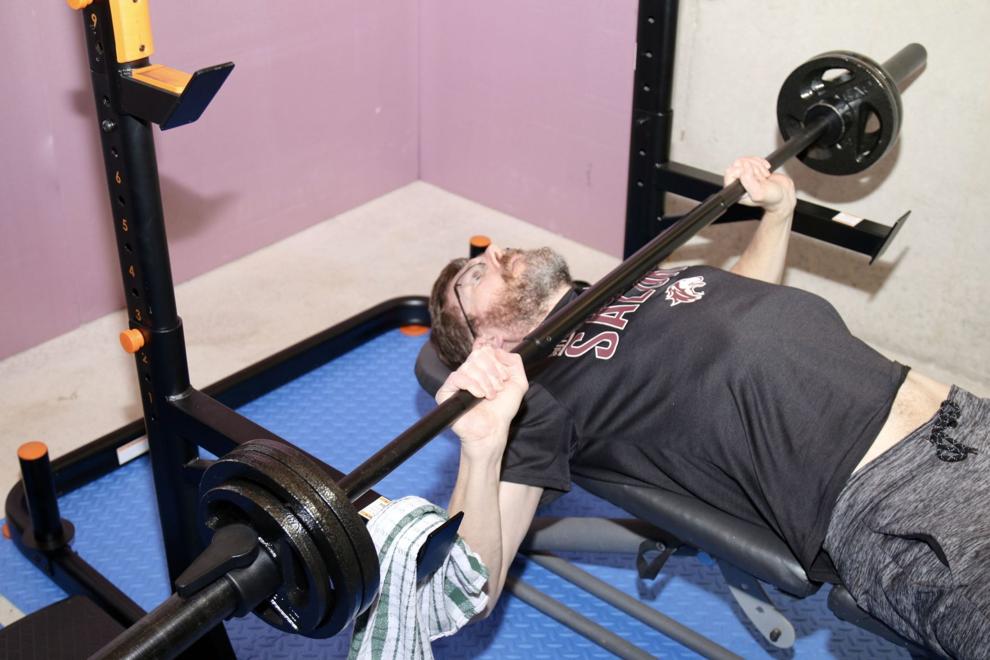 And it actually meant I would need to intentionally regain some of the weight — a concept my brain was reluctant to accept.
It seemed like I would be taking a major risk by deliberately increasing my calorie intake.
Taking control
The key to conquering that risk was taking firm control of the situation by gathering knowledge and identifying the tools I would need to help me navigate these waters in the midst of a pandemic.
I was hearing from my doctors, and Mrs. Chase, who is an urgent care nurse practitioner, that if I added muscle back onto my now compact frame, it would make my desired lifestyle a whole lot more sustainable.
A more muscular frame burns off unneeded calories while even at rest and obviously makes a person physically stronger and able to better endure life's challenges.
Adding muscle clearly was my ticket.
My two 20-minute sessions each day on the elliptical would be cut down to one 15-minute session each morning — except for my two days of rest a week — and more deliberate weight training would be added to my routine. I didn't want to burn off all the fuel I needed to build muscle.
I was learning from my future nephew, David, who is a certified personal trainer, about the number of overall calories and macros — protein, carbohydrates and fats, measured in grams — that I would need each day to build muscle given my height, age, weight and other factors.
A smartphone app, with foods diligently entered for every meal and snack, would help keep me on track, taking into account all the important factors of body size and macros.
And in the COVID-19 era, when for a while gyms were completely closed and even now don't offer me the privacy and solitude I desire for my workouts, I knew I would be investing in a home gym in my basement.
The family gave me a multi-function cable weight machine for Father's Day 2020, and in the course of about a year, I've gradually added other components.
A power rack (for bench pressing and squats), an Olympic barbell, weight plates, various dumbbells, a second-hand weight bench, a power tower (for pull-ups and other great ab exercises) and a medieval looking apparatus for abdominal crunches are all part of the basement gym now. Another cool device — dubbed a Roman chair — provides a platform for killer bicep curling exercises.
A heavy punching bag anchored to a steel beam provides an extra cardio and conditioning option that is fantastic for relieving stress.
As I write this column, my biceps have grown considerably, my abs are beginning to six-pack, my legs fill out my jeans and my muscle mass measures in at 82.1% of my body, which is squarely in recommended healthy levels.
My body fat is at 13.6% — also in the healthy range.
And I'm enjoying workouts with actual energy, rather than feeling beaten down each time.
The basement gym has become more than just my place of sustaining a new lifestyle. It's my one corner of solitude, reflection and transformation through the challenges of COVID-19 and anything else life throws my way.
Find this column online today, and a related video will walk you through the first of many exercises routines I'm using to sustain my new life as a leaner, stronger middle-ager. Consult a doctor and/or personal trainer to decide what workout plan is right for you, but the video series can offer some ideas.
I look forward to sharing more components of this journey with you in future columns and videos. 
My intent isn't to show you THE way of permanently fending off an old, unhealthy lifestyle. It's simply to show you A way that is working for me — and perhaps to inspire you on your own fitness journey.
Some future columns will delve into tips and best practices from Region fitness and training and nutrition experts.
Sharing this journey with you will further motivate me to never go back as we look to sustain a healthier lifestyle together.