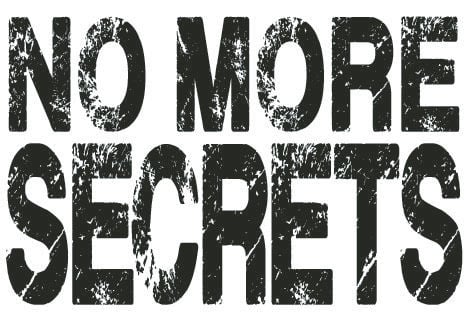 Safeguarding our children from abuse is a paramount priority with no expiration date. Helping victims of such unspeakable acts heal is equally important.
Last year, the No More Secrets campaign, spearheaded by North Township Trustee Frank Mrvan, broke new ground in letting Region child victims know it's safe to share their pain and out their abusers or those who threaten abuse. The initiative also made important strides in warning Region children how to avoid abuse, including predators lurking on the internet.
Proponents of the initiative deserve renewed praise — and our attention — for taking No More Secrets to the next level in 2018.
The initiative rightly has evolved its scope to include intensive training of educators and future nurses regarding the signs of abuse and how to encourage children to feel safe coming forward.
In 2017, No More Secrets' efforts led to the passage of a new state law requiring the Indiana Department of Education, by July 1, to offer school educational materials and model response policies and reporting procedures. That material ultimately will be used by K-12 schools to develop curriculum that encourages reporting of child sexual abuse.
In 2018, No More Secrets has partnered with the Diocese of Gary, Hammond public schools and Region college nursing programs to bring such training to educators and future nurses.
A grant from Geminus Corp. is helping make it all possible.
"The overreaching goal for both years is to make sure parents and educators are having a conversation," Mrvan said. "Children need to understand if they are on the Internet, they need to be careful. Predators will push boundaries, and children need to be able to identify that. They need to know they have advocates — parents, teachers and principals — they can talk to about those issues."
For the second year in a row, No More Secrets is hosting a symposium from 4 to 7 p.m. Monday at Purdue University Northwest Alumni Hall, 2200 169th St., Hammond.
The event will feature a panel discussion with educators and community leaders about child sexual abuse and the impact of the new law requiring school curriculum.
Hammond-based U.S. Attorney Thomas L. Kirsch II and Assistant U.S. Attorney John Maciejczyk will participate in a question-and-answer session regarding human trafficking and internet safety at the event.
None of us can afford to allow child abuse to shelter below a clandestine veil. Justice and healing only happen in the light.