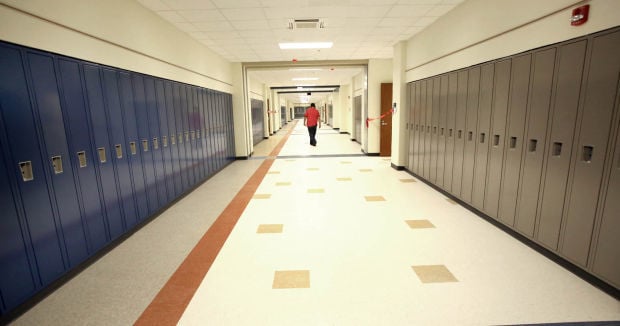 Scores of Indiana teachers seek better pay, greater teaching resources and a better system of gauging school accountability.
We agree both state and local leaders should be regularly reevaluating and improving the measures and resources needed to attract and retain the best possible educators for our children.
But closing down schools in more than 120 school districts across the state today — even if only for a day, and even if that day is made up at another time — isn't the best method for achieving this goal.
It flies in the face of the real reason why teachers teach — to further the education of Indiana public schoolchildren.
Teachers from districts throughout the state plan to rally in Indianapolis today in support of pay raises and a host of other issues as part of a national movement dubbed Red for Ed Day of Action.
The Hoosier-based demonstration is timed to the Indiana General Assembly's Organization Day, which marks the beginning of the 2020 legislative session.
As a result, more than a third of the state's public school districts are closing Tuesday and rescheduling makeup days or offering eLearning days as scores of teachers plan to call off work.
Make no mistake: There are a number of serious issues teachers are trying to spotlight in this demonstration.
Average teacher pay in the Hoosier state is behind that of neighboring states, meaning some of the best teachers don't stay here — or never even consider teaching in Indiana.
A statewide teacher shortage results.
Many schools must turn to voters every few years via referendum to generate enough funding for needed expansion or renovation in our public school infrastructure or programming.
But is shuttering schools and walking off the job for the day the best way to drive home these very real concerns?
Is leaving student instruction up to eLearning via computer the best way for teachers to reinforce their worth to the public?
It's not as if the state hasn't already shown a willingness to work with public schools on better funding.
In the 2018 legislative session, the General Assembly grew funding for elementary and high school education by a total of $753 million, including $539 million in additional student tuition support, $140 million freed up for local school districts to spend as they see fit and $74 million more for statewide grant programs, including teacher appreciation and school security.
Democrats argued that the funding boost didn't specifically direct any money to teacher pay raises.
But Senate President Rod Bray, R-Martinsville, said the significant education funding hike would give local school corporations the ability to raise teacher pay if they choose.
At some point, teachers should be turning to their school boards regarding how those resources are being spent.
Our nation is founded on the ability for groups to organize and peacefully protest or demonstrate.
But exercising this right at the expense of students and taxpayers isn't the best tactic.
Catch the latest in Opinion
Get opinion pieces, letters and editorials sent directly to your inbox weekly!