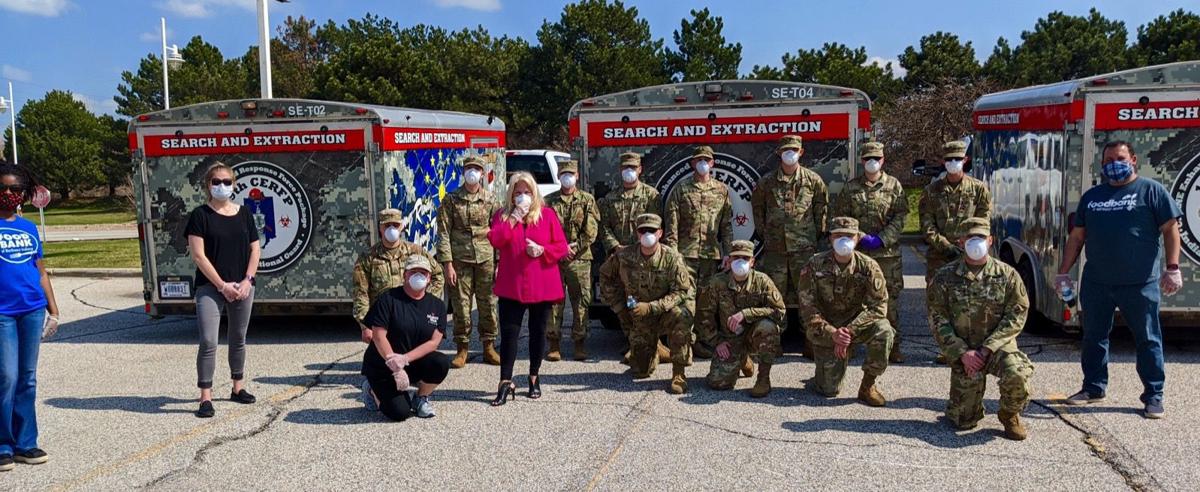 There is no shortage of well-publicized need in the face of the COVID-19 pandemic.
Unemployment is soaring, families are directly affected by sick guardians and breadwinners and hospitality businesses, among so many others, are shuttered or hanging on by a thread through carryout and delivery.
There also is no shortage of outstretched hands from agencies soliciting funds in the name of the affected and afflicted.
If you're able to give to such agencies, we encourage you to do so.
But think carefully about the ones seeking to do the most good among your neighbors before committing contributions to larger national groups that aren't necessarily prioritizing Northwest Indiana. Be leery of any groups not actually funneling quantifiable aid to real neighbors in need.
Lake Area United Way or equivalent United Way chapters in Porter and LaPorte counties are good places to start.
Lake Area United Way has refocused its funding priorities in recent years, harnessing most of its fundraising power to benefit the working poor — families whose heads of household work hard but struggle to make ends meet.
This focus aligns well with the economic and social ills being spread by the COVID-19 pandemic.
It's no mystery why Region grocery store chain, Strack & Van Til, chose Region United Way agencies recently when looking to aid in the coronavirus crisis.
The Highland-based chain, which has 20 stores throughout the Region, made a $50,000 corporate donation to the United Ways in Lake and Porter County to help feed people affected by the public health crisis. That big gift stayed local and was placed in the hands of agencies with a proven track record for helping Northwest Indiana residents.
Stracks also raised $46,000 from customers rounding up their grocery bills for a "Check-Out Challenge" for The Salvation Army, whose food pantries are serving five times as many people during the COVID-19 outbreak.
The Salvation Army also is a worthy local entity to which donations can and should flow from Region benefactors who are able to give.
It's important to remember non-COVID-19-related charities and nonprofits, which still seek to do good works but struggle to do so when fundraising events have been shut down in the coronavirus shelter-in-place wake.
Northwest Indiana Cancer Kids Foundation, a Region nonprofit that provides financial support and other aid to families whose children suffer through cancer treatment, is watching its funds dwindle as annual fundraising events are shut down.
Region internet radio personality Ron Harlow sponsored a fundraising event over the weekend, livestreaming stand-up comedians, musicians and other artists in a benefit for the NICK Foundation.
The need to battle childhood cancers hasn't changed, and the available funds for that fight are taking a major hit right now.
There are so many other worthy local causes and charities to consider as well. But if you're able to give, be wise and go with a proven entity that can elicit a real local impact.
All aid must be amplified by choosing responsible agents of delivery if we're to find a way through this crisis and get Northwest Indiana back on its feet, both literally and economically.
Concerned about COVID-19?
Sign up now to get the most recent coronavirus headlines and other important local and national news sent to your email inbox daily.