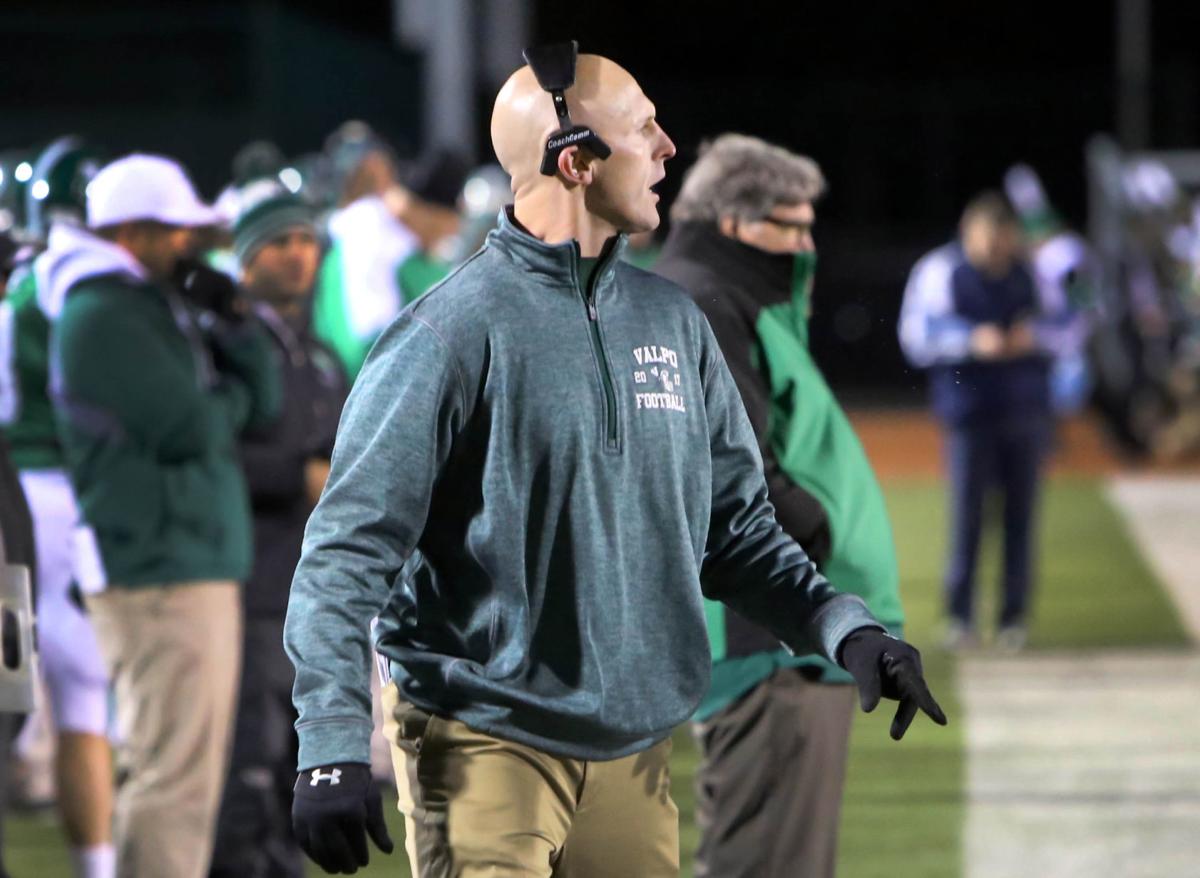 Valparaiso school officials owe it to parents, students and taxpayers to hit the reset button on transparency.
To even the most casual observer, it seems chaos has reigned supreme in recent months where the Valparaiso High School football program and principal's office are concerned.
It's time for school officials to present detailed explanations to the population they are supposed to be serving.
The resignation earlier this month of Valparaiso High School football coach Steven Mueller — less than three weeks after being hired — is but the latest example of disarray.
His resignation followed revelations that Mueller had placed signs around the school with expressions such as "Execute with violent precision" and "Impose your will."
Aside from inappropriate hyperbole of the signs, the school district has yet to shed detailed light on why the coach departed.
Taxpayers are owed an explanation, and it shouldn't be swept under the field turf.
Mueller's hiring and subsequent resignation followed the departure of former football coach Dave Coyle in the fall.
Coyle resigned amid unrest dating back to an Oct. 13 game against Lake Central High School and subsequent problems resulting in numerous players walking out on practices.
Less than two weeks later, Valparaiso High School Principal Reid Amones abruptly resigned, with the superintendent merely saying, "He (Amones) wants to pursue some personal and professional endeavors."
While Valparaiso schools Superintendent Ric Frataccia said the two resignations didn't appear to be related, the public is left to speculate because of an incomplete, or in some cases nonexistent, flow of information.
In November, resident Brian Williams took the school district to task for their handling of the Coyle and Amones resignations.
"The high school football coach and the high school principal are of citywide interest...These are community schools, and you should show the community some respect."
Williams is right. Now the speculation and perception of chaos grows with the resignation of yet another football coach.
It's unacceptable for this image to continue plaguing an institution so important to Region youth.
Some measure of sunlight must be the disinfectant.