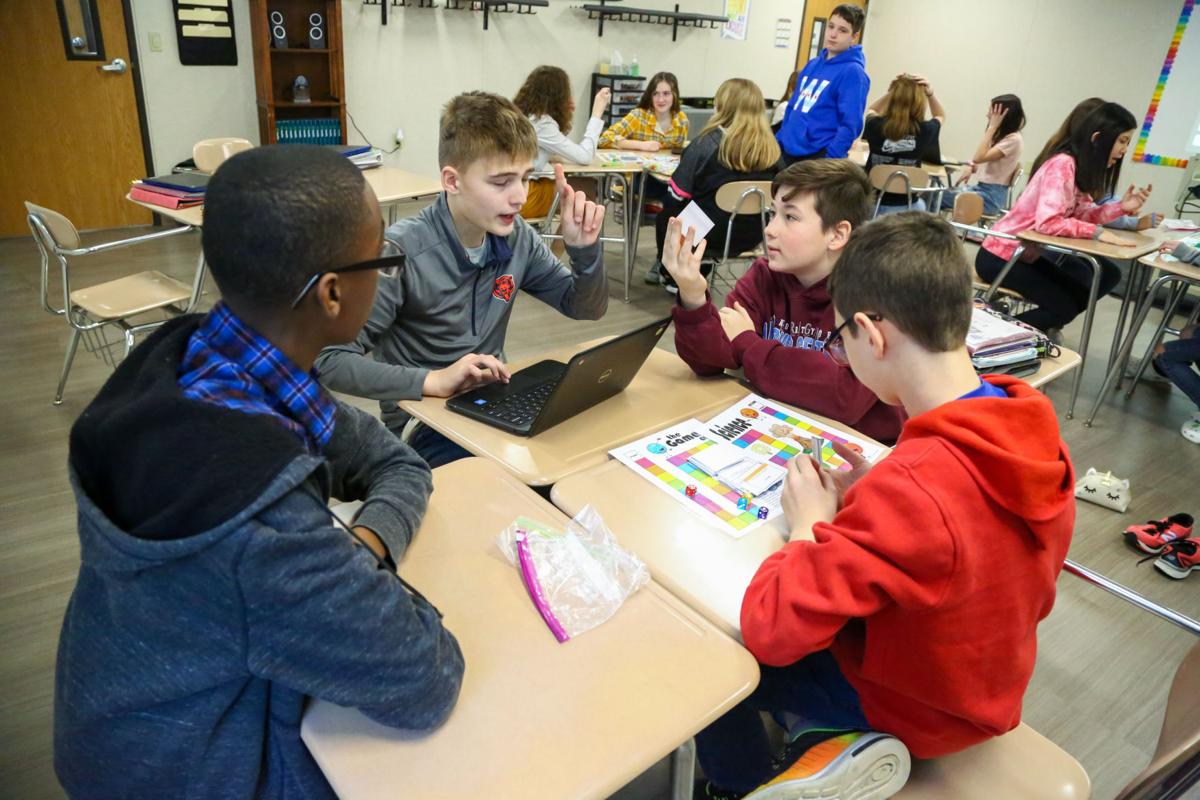 Few government services pack as an important or wide-reaching punch as quality public education.
No one can dispute the importance of the best facilities, programs, teachers and lesson plans on the development and future success of our children.
But most of us know the importance of quality education to a community goes far beyond the essential development of children.
Top-performing schools attract and retain residents and increase a community's property values and tax base. They turn cities and towns into destination communities.
For all of those reasons, the voters residing within the Hanover Community School Corp. must show their support in the upcoming June 2 primary election for a funding referendum that the top-performing, but financially struggling, school district seeks.
A "yes" vote is essential to the mission of all those attributes a great public school system brings to a community.
Hanover needs this help now more than ever.
Right out of the gate with early and absentee voting, the district is contending with a ballot error committed by Lake County election officials.
The referendum question, through which the rapidly growing school district seeks a property tax hike to maintain small class sizes and fund $79 million in building projects over the next decade, was erroneously left off a number of the early mail-in ballots that went out to voters within the district.
It's a tough blow for a district that has resorted to some modular trailers to help educate some 2,400 students in kindergarten through 12th grade from Cedar Lake, St. John and Dyer, which are some of the Region's most affluent communities.
Making matters worse, a similar referendum in last year's May primary failed by a scant 68 votes.
Both voters and election officials must do better in realizing the importance of this ballot question to the future of the communities served by the Hanover school district.
Hanover Community School Corp. Superintendent Mary Tracy-MacAulay is calling on the Lake County election board to "do the right thing" in fixing the problem.
County election officials say a copying error caused the referendum to be omitted from the list of candidates and races that absentee voters in the school district must use to mark their ballots for the June 2 primary election.
To correct the error, the bipartisan Lake County election board unanimously agreed late last month to reprint the ballot materials, so Hanover Township residents subsequently requesting absentee ballots receive a complete list of contests, including the school district referendum.
The board also agreed to send a letter explaining the issue to school district residents who already received or returned an absentee ballot, along with a form to request new absentee ballot materials be sent to them to replace the potentially defective materials they received.
But Tracy-MacAulay said that's not good enough. And she's right.
"The onus should not be on the voter to request a correct ballot," the schools chief said. "The onus should be on the county to provide the correct ballot. This really is just one more challenge we don't need right now."
Lake County election officials should automatically be sending supplemental or revised ballots to voters, but with the question they missed the first time around in front of them.
This should be a proactive fix, not a reactive one.
And all registered voters who know about this issue, and the importance of the referendum, need to ensure they vote in the upcoming election to make up for the election board's gaffe.
Social distancing and COVID-19 need not get in the way.
For this year's primary election, absentee ballots must be requested by May 21 and returned to the county elections office by mail, or any other means, no later than noon on election day. Amid the social distancing requirements created by the COVID-19 crisis, mail-in ballots are seen as key to this year's election process.
Hoosiers can submit an electronic request for an absentee ballot by logging into their registration record at IndianaVoters.com, or can mail a request for an absentee ballot by printing the form on the secretary of state's website: in.gov/sos.
Early voting in Lake County will be available at the county government center and 11 satellite sites between 8 a.m. and 7 p.m. from May 26 through May 30, and 8 a.m. to noon on June 1.
In-person voting also will be available from 6 a.m. to 6 p.m. on election day at precinct polling places.
Concerned about COVID-19?
Sign up now to get the most recent coronavirus headlines and other important local and national news sent to your email inbox daily.