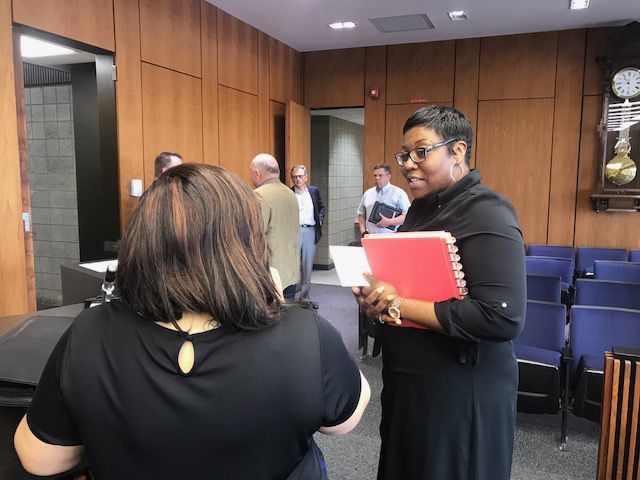 Any big transition — in business, personal lives or government — requires an understandable grace period in which a new order is established.
We expect it to be the case in the hiring of a new qualified human resources director in Lake County government.
But county government leadership must be good stewards of taxpayer dollars and ensure redundant expenditures don't continue for long.
At issue is the hiring of Danielle Royster, of Gary, at $75,000 per year to be the new county HR director while also continuing to pay consultant, Tom Dabertin, the $42,000 annual contract he's received for performing the same work.
Lake County commissioners Mike Repay, D-Hammond, and Jerry Tippy, R-Schererville, both told Times reporter Bill Dolan they see nothing redundant about paying for both a human resources director and Dabertin, at least for now.
We understand the need for Dabertin to help with Royster's transition period into the new role.
But let's not drag this out.
Royster's resume indicates she is no novice.
The Purdue University Northwest graduate also holds a master's degree in business administration from Indiana Wesleyan University, and she previously was a human resources manager for 1,600 employees of University of Chicago Medicine.
Dabertin is a well-known government consultant who holds county and municipal contracts throughout Lake County.
And Lake County government has a past reputation for hiring a glut of private consultants to perform functions that should be the auspices of elected leaders and county employees already on the regular payroll.
Lake County Council President David Hamm, D-Hammond, said, "I can't see Tom (Dabertin) continuing beyond the end of this year. His HR services should be limited to training his replacement."
County government leaders and Royster should work diligently to loosen any lingering dependence on Dabertin's services.
Responsible, good government dictates it. Taxpayers deserve it.