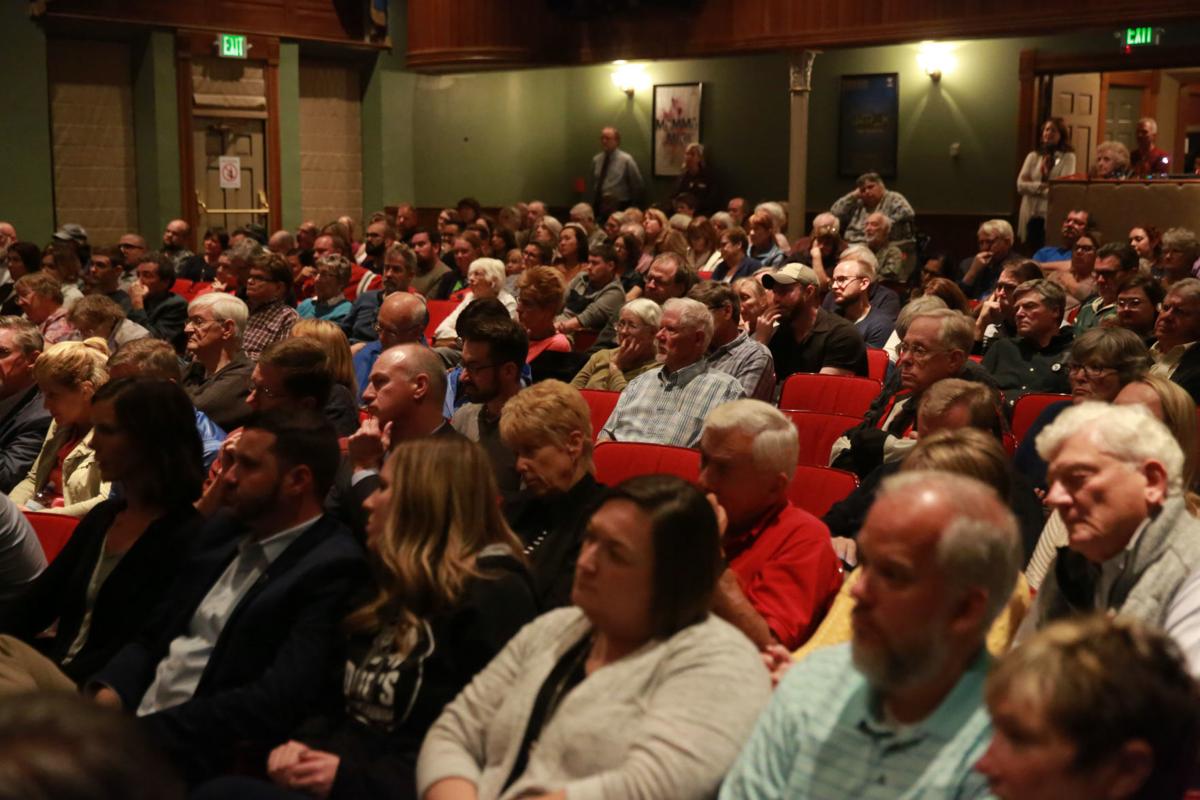 An engaged public often separates municipalities that thrive from others that molder.
If public engagement in recent events surrounding the mayoral elections in Valparaiso and Portage are any indication, there are a plethora of engaged citizens pushing for success in both of those key Region cities.
On Nov. 5, voters in both cities will be picking a new mayor.
In Valparaiso, longtime incumbent Jon Costas has elected not to seek re-election, opening the door for a contested race between two successful Valpo businessmen — Matt Murphy on the Republican side and Bill Durnell for the Democrats — to compete for the office.
In Portage, Republican interim Mayor John Cannon faces off with city Councilwoman Sue Lynch, a Democrat, in an office left crippled by the past scandals of former Mayor James Snyder, who was removed from office earlier this year because of a felony bribery conviction.
The Times Editorial Board will be conducting interviews with all four candidates in the coming days for purposes of possible endorsement.
In their own unique ways, both Valparaiso and Portage are about to turn a corner.
More than ever before, both need an exercising of strong will and direction to either build off past successes or move in new and healthier directions.
From all appearances, there is no shortage of engaged citizens ready to help power the change.
Last week, hundreds of interested citizens — including supporters of both Valparaiso mayoral candidates — packed the historic Memorial Opera House in the city's downtown to hear Murphy and Durnell debate their positions.
Questions from the audience kept debate panelists busy and ensured the candidates engaged with the concerns of those in attendance.
The issues and the city's future mattered, and people showed up to demonstrate the great importance this race holds over Valparaiso's future.
A debate Monday night in Portage showed similar signs of engagement.
Several hundred people filled the chairs of a Woodland Park building as Cannon and Lynch debated the finer points of Portage's identity and future pathways to success.
Anyone who cared enough to attend in person, read articles about the debates or engage in the races in other ways should take a bow.
Right now, through early voting, or at the in-person polls on Nov. 5, all eligible citizens throughout Northwest Indiana should show the same style of engagement and vote in the municipal elections.
Too often, we turn to our government leaders to determine direction.
Ultimately, the voters are the heart and soul of municipal identity in Northwest Indiana.
We must care enough to learn about, speak out about and vote regarding the issues that hold so much sway over whether we succeed and excel as a collective community.