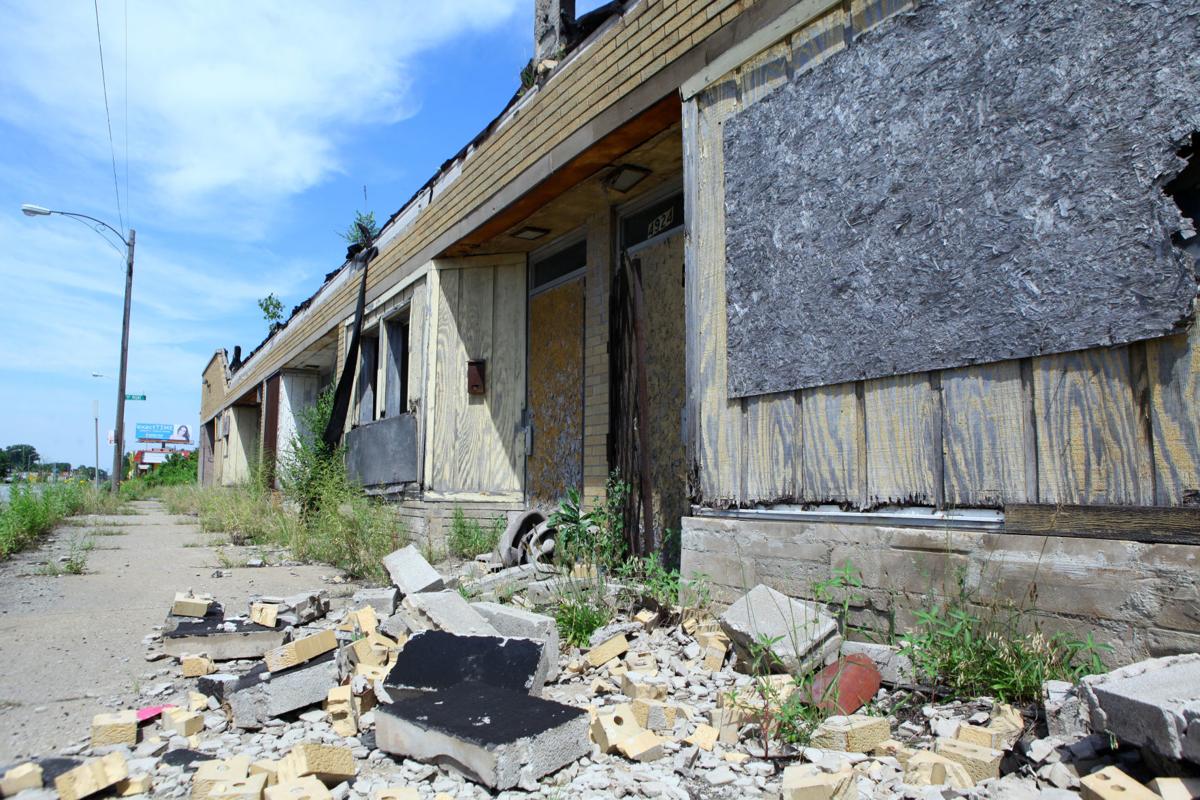 A city struggling on nearly every level — from public safety to the economy — should be rolling out the welcome mat to nearly any possible means of growing its tax base to generate revenue.
Few cities in America, much less the Region, struggle more in every single category than Gary.
If leadership doesn't emerge to stem the tide of these struggles by streamlining and making it a commerce-welcoming community in which businesses can thrive, Gary will continue to decay into an even worse economic wasteland.
It's hard to imagine it getting much worse.
The Times business reporter Joseph Pete recently took us on a deep dive into the retail and commerce desert that is Gary, Indiana.
Pete's series showed us the decay of boarded up buildings and lack of any notable retail options for its residents.
An apocalyptic scene now occupies a once-thriving and bustling Gary landscape.
Most Region residents know there are a number of reasons for this, including the shrinking of industry upon which Gary was built, massive population exodus and a high incidence of poverty and crime that persist.
But the recent Times series also introduced us to a number of business owners who've struggled to make a go in the city because of the roadblocks city leaders have sunk into place like pylons in concrete. 
"Archaic and daunting" were words one entrepreneur used to describe the city's business permitting process — a system that should be wide open for any and all commerce.
Another entrepreneur, Carmella Saraceno, said she has run a thriving fine arts and artifacts-handling business in Chicago for decades.
But three retail businesses she's tried to establish in Gary all closed within a few years.
The city does little to nothing to promote businesses with signage and makes it more difficult than other municipalities to start a new business.
"When you go to renew your business license in Chicago, you can do it online," she told The Times. "You don't have to go to the first floor of City Hall and talk to a woman to fill out a piece of paper. If you go to (Gary's) website right now, there's nothing there on how to start a business in Gary."
Of course there is far more to breathing life back into blighted Gary than streamlining the ease in which businesses can become established there.
High crime rates deter businesses as much as prospective residents.
But removing hurdles to commerce is one place to start in a road of healing for Gary.
Another is tossing out old leadership and bringing in new leaders more determined to remove Gary's major stumbling blocks.
Voters have a chance to do this at the May 7 primary, where incumbent Mayor Karen Freeman-Wilson faces a viable challenger in current Lake County Assessor Jerome Prince.
We've endorsed Prince in an earlier editorial. Freeman-Wilson has been in office for eight years, and the proper welcome mat for business still hasn't been put in place.
Now the future of Gary is in the voter's hands.
Catch the latest in Opinion
Get opinion pieces, letters and editorials sent directly to your inbox weekly!