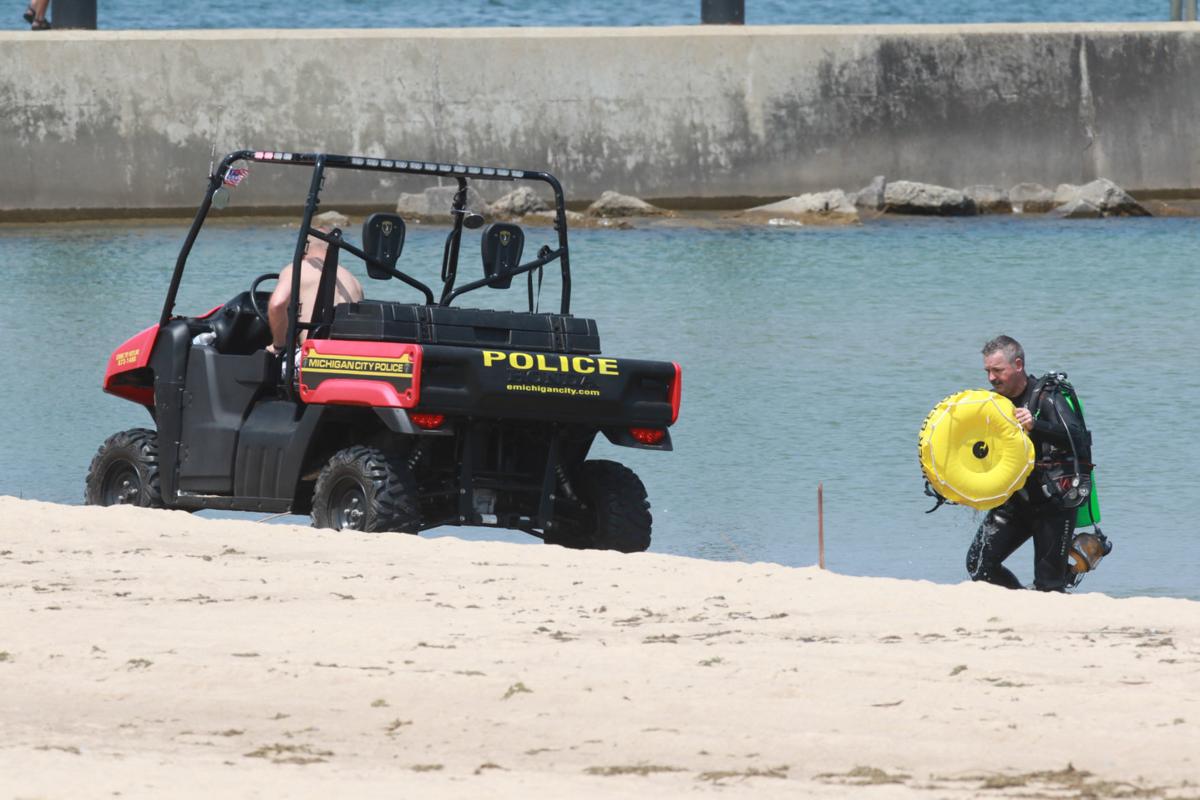 Don't let the beauty of one of our Region's best assets fool you.
The cool and picturesque allure of Lake Michigan on so many hot summer days shouldn't dull our senses to the real dangers of wading into rough surf.
Updated statistics from the Great Lake Surf Rescue Project note 22 people have drowned in Lake Michigan so far in 2019. At least five of those lives were lost along the Northwest Indiana portion of the shoreline.
The deadly reality lurking within Lake Michigan waters should be no secret.
Red warning flags often warn of rough waves and a current that packs just as much deadly punch as most oceans can muster.
Yet year after year, we report in the pages of our newspaper and website the fatal results of people jumping in the lake when posted warnings are telling them not to.
In 2018, six people drowned off the Region's Lake Michigan shoreline, so we've nearly matched last year's total in 2019.
And there's still a big portion of the summer beach season left.
Please ensure the rest of that season is marked by a beach-going population that has learned from past tragedies.
The National Oceanic and Atmospheric Administration's website is a great place to search for tips to survive rip currents.
Exercise care when visiting the shoreline. Check for warning flags and go online to check for weather advisories for your beach of choice before wading into danger.
Be sure you talk to your children or other inexperienced swimmers in your family about not panicking if being carried by a strong current. Just stay calm and float until help can arrive — or the current subsides.
Your chances for survival increase if you keep your cool and your wits. Rip currents don't drag you under — they pull you away from shore.
But mix the currents with panic, and they become potentially lethal.
If you can, swim parallel to the shoreline until a strong current subsides. Then head into shore. Swimming against the current wears down the human body and hastens potential drowning.
Swimming lessons at the local YMCA or other service — well before children are allowed to venture into the lake — are among the best preventative tools.
There is still so much to enjoy about our shoreline, even on days of dangerous current, without going into the water.
Personal responsibility and caution are the only real means of curbing the dubious deadly statistics we see all-too often on our Lake Michigan shoreline.