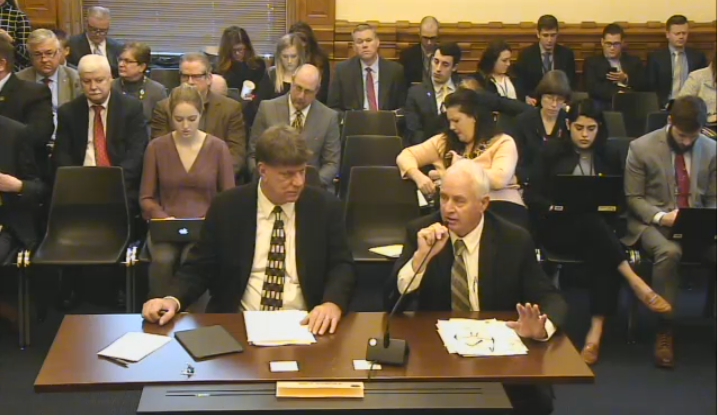 The entire state has a vested interest in Griffith's successful exit from the waste and corruption of Calumet Township government.
Now the Legislature should act to install the final length of bridge Griffith needs to find its way to another township or administer its own poor-relief services.
The Indiana Senate is expected to vote in February to give Griffith the option of joining Ross Township following a 2018 referendum in which Griffith voters overwhelmingly voted to exit Calumet Township.
And under the same bill, if Griffith and Ross Township can't come to an accord, Griffith would be allowed to administer its own township services.
It would appear that measure is a final crucial piece for the town to finally break free from Calumet, which has been plagued by wasteful spending, criminally convicted past trustees and other scandals in recent decades.
The Senate should pass the bill without delay, and so should the Indiana House.
Griffith has been courting new township suitors since it voted to secede from Calumet Township in 2018.
The referendum vote followed a law written and successfully pushed through the Legislature in 2012 by former Indiana House Rep. Hal Slager, R-Schererville.
That bill paved the way for the secession referendum.
But since the vote, Griffith has had a hard time landing in a new township.
As written, the secession law allows Griffith to join a township that is contiguous with its borders, leaving North Township and St. John Township as the only other alternatives to Calumet.
Those two townships and their leadership have thus far been shortsighted about the additional tax revenue and benefits Griffith would bring to their layers of government.
But nearby Ross Township showed early interest in Griffith joining its ranks, even if the law forbade it.
The pending bill, sponsored by Sen. Rick Niemeyer, R-Lowell, rightly would allow Griffith to join Ross Township if both sides can come to an agreement. And if no such agreement can be reached, Griffith would be allowed to break off on its own, free of any township.
Some lawmakers want to stand in the way of this sensible solution.
State Sen. Eddie Melton, D-Gary, argues the departure of Griffith from Calumet Township would shift the property tax burden in such a way that Calumet Township would lose $727,000 in annual revenue.
But Calumet Township had a number of years to attempt to bring its spending and sky-high poor-relief tax rate in line with the rest of the state. By some estimates, the Calumet Township poor-relief tax rate has hovered some 30 times higher than the state average.
It couldn't do so, and the law opened a window for Griffith to depart.
Town voters have spoken, under the law, and have called for secession via referendum.
Now lawmakers must show they support citizens who clamor for more responsible government.
The upcoming votes in the Legislature continue the referendum on bad government. State lawmakers should ensure they're on the right side of history.
Catch the latest in Opinion
Get opinion pieces, letters and editorials sent directly to your inbox weekly!