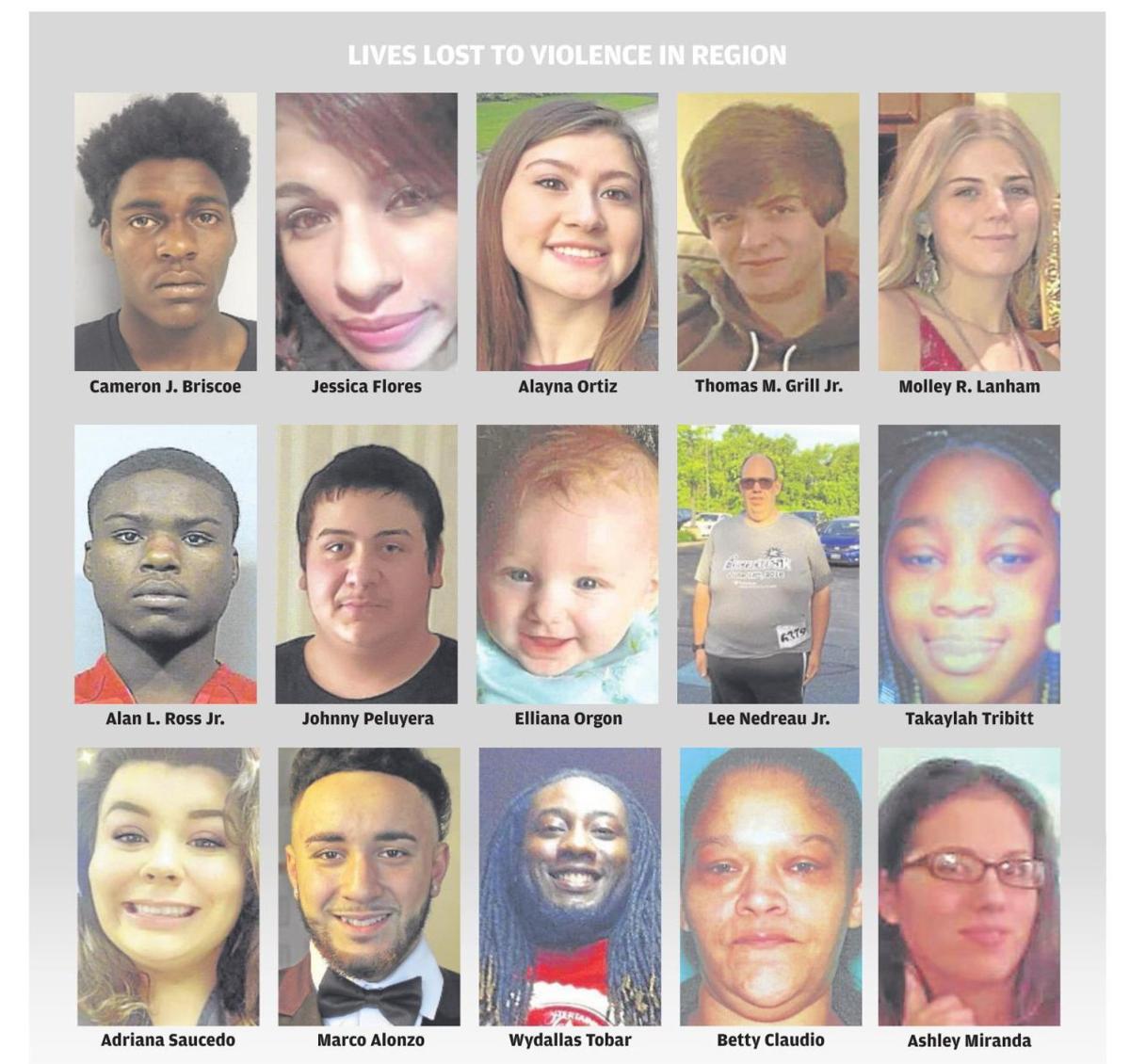 Their faces form a patchwork of collective heartbreak for dozens of Region families left in the wake of a record pace for homicides in 2019.
On Sunday's front page, courts and public safety reporter Sarah Reese hit our readers with some grave statistics.
In 2019, homicides across the three core counties of Northwest Indiana — Lake, Porter and LaPorte — tallied 98. It's the highest number of slayings since 2007, when 100 homicides were reported within the same boundaries.
Lake County clearly led the way last year, accounting tor 83 of the homicides.
And 58 of those slayings occurred in Gary, outpacing the previous year's slayings in the Steel City by 45%.
Sunday's front page showed these deaths are far more than anonymous — albeit chilling — statistics.
Through the course of 2019, we were able to obtain photos of 15 of the year's homicide victims, and our Sunday cover displayed their faces in a poignant collage.
The diversity across age, gender and ethnic lines displayed in the photos is one of the many powerful takeaways.
The people within the photo collection were sons, daughters, fathers, mothers, brothers, sisters and grandchildren of the Region.
They were killed, according to police, amid circumstances ranging from robberies to gang violence, and so many senseless narratives in between.
Making Sunday's packaging of victims faces with sobering statistics even more powerful is the ongoing count of Region homicides so far for 2020.
We're now 21 days into the new year, and we've already seen 11 homicides in our Region.
It's too easy to chalk this problem up to the challenges of an urban core.
This problem is staring us all in the face, and we must ask ourselves if we will avert our eyes or resolve to tackle it together.
Police departments and municipal and county government leaders from throughout the Region — urban north and suburban south and east — must come together on this issue, sharing ideas and resources for how best to fight it.
Human beings are being senselessly butchered on our collective soil.
Don't avert your eyes. Look at the faces of the victims. Be affected by the unacceptable starkness of the numbers.
And then demand action from your community leaders and law enforcement.
Be committed to step forward and report instances of crime and violence in your communities to the proper authorities.
Be willing to cooperate in a fight against this sickening trend.
Catch the latest in Opinion
Get opinion pieces, letters and editorials sent directly to your inbox weekly!