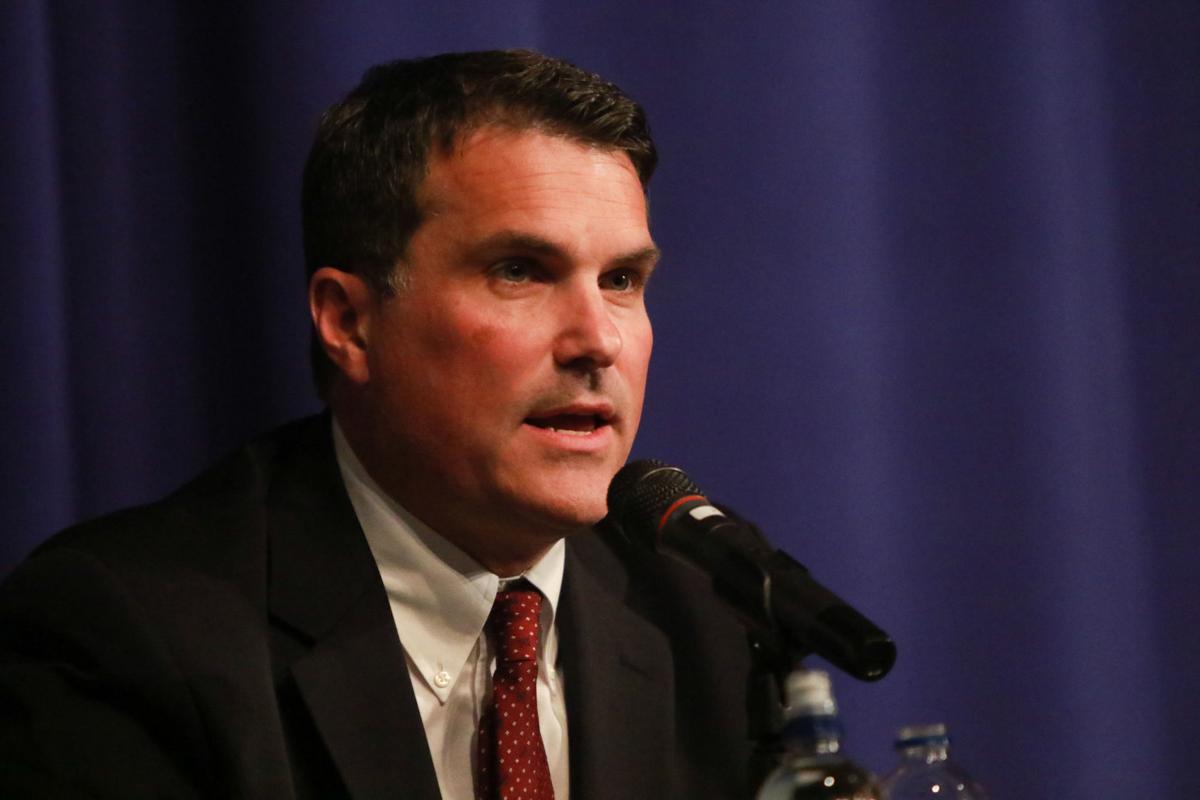 It would seem Valparaiso will be in good hands regardless of who wins the Nov. 5 mayoral election.
We can't say that about all Region elected offices up for grabs in this year's general election.
But one mayoral candidate in particular provides the best chance and position for building off the strong foundation of growth and quality of place that has resulted from Valparaiso's downtown renaissance within the past decade and a half.
For that reason, and more, we endorse Republican candidate Matt Murphy, who has been in the cockpit for the successful flight plan that is Valparaiso's development, over Democratic candidate Bill Durnell.
We like elements of what we hear and see from both candidates.
Both Murphy and Durnell are successful businessmen.
Both care a great deal for and have been active in the fabric of the city for a number of years.
Durnell makes solid points regarding the need to shore up infrastructure and improve the look and feel of Valpo neighborhoods while putting a stronger emphasis on transparency in city government, particularly with development and business dealings.
But even Durnell can't argue with the healthy success story that is Valparaiso's downtown, and Murphy, who served as the city's economic development director through much of the renaissance, had a hand in that success.
One look at Murphy's resume shows the current City Council member has served key roles in the elevation of a tired and worn Valparaiso downtown into a bustling hub for restaurants, family and community events and a classic downtown-square vibrancy.
Murphy also helped preside over the amassing of a $4 million rainy day fund, which provides the security of emergency and short-term funding and leverages a stellar bond rating for the city. He also knows how to effectively use tax abatements and other incentives to lure more businesses into city limits.
Durnell wants to focus on small business growth and expansion.
Murphy wants to send a strong message that Valparaiso is a friendly destination for all businesses. 
We believe the net of a diversified approach can yield more fish.
Murphy makes it clear the city can't rest on the laurels of its past success.
He is eager to learn and borrow from successful elements that have taken off in other Region communities, including strategies for replacing blighted buildings that have worked in Whiting and enhancing youth sports facilities, as we've seen yield great success in Crown Point.
We wouldn't be having any discussions about next great steps for Valparaiso were it not for the destination downtown, created under the tenure of outgoing Mayor Jon Costas.
Murphy was a close adviser to this success. He knows the plan as well or better than anyone, has a clear map for how best to build upon that success and is Valparaiso's best bet for success.
We hope regardless of who wins this seat, the victor continues a dialogue with the unsuccessful candidate and keeps that individual engaged in Valparaiso's future.