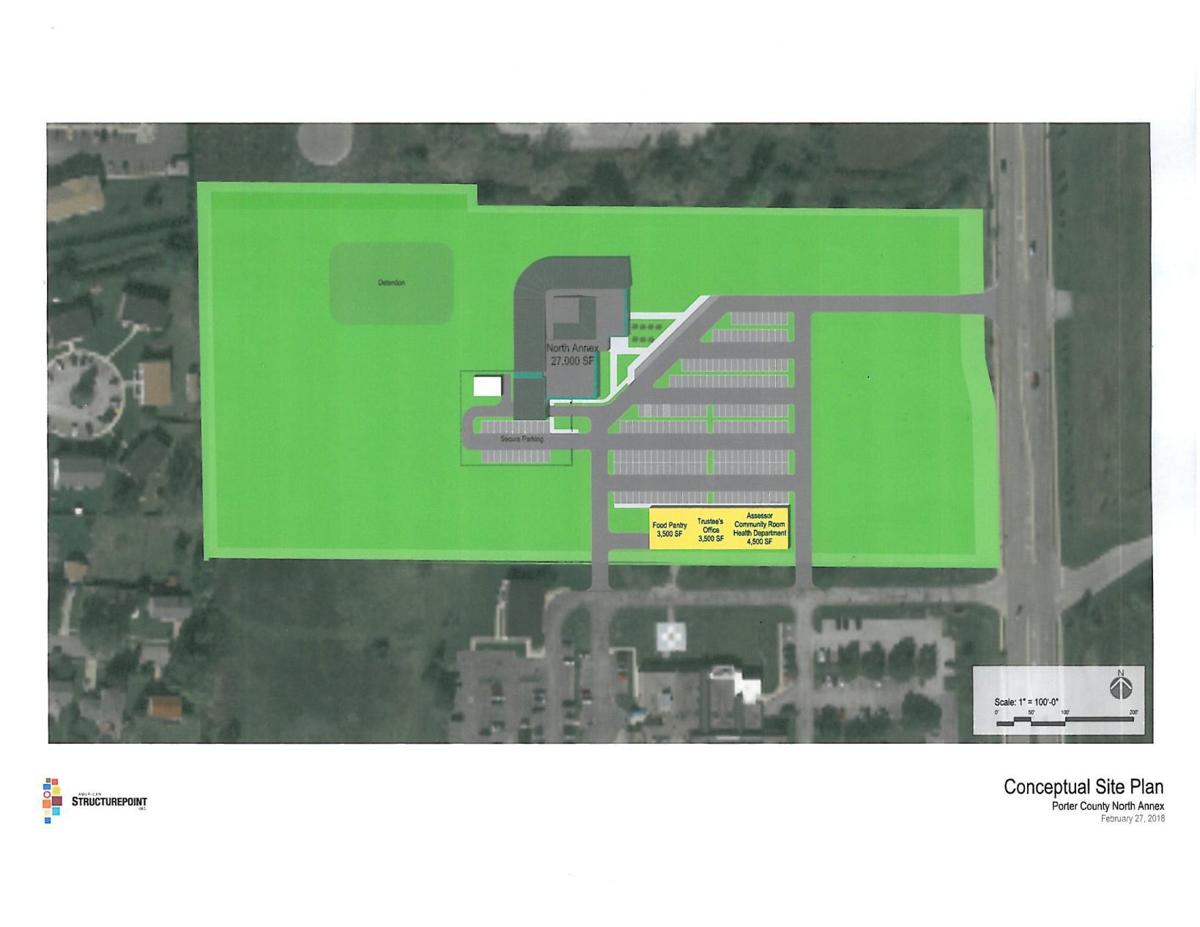 It's a simple tenet of good government: Serve citizens in the most user-friendly, convenient and efficient way possible.
A partnership of the Portage Township trustee and Porter County government seeks to accomplish this in spades with a plan to build a one-stop shop for government services already offered by the two entities.
The duo of government sectors recently unveiled a proposal for a $10 million renovation and expansion of the North County Complex, located on South Willowcreek Road in Portage.
The 12,000-square-foot building would be just southeast of an existing county complex on land already owned by county government.
The township trustee's office, which provides various forms of emergency relief to citizens, is the largest in the county. It would be housed in the new building, owning more than half of the space, along with the independently operated Portage Township Food Pantry.
The county would use 4,500 square feet of the facility for an assessor's office, health department and community room, which also would serve as an early voting site during election seasons.
An initial plan sought to include some of these expansions in the nearby and security-heavy courthouse annex in Portage.
But Porter County Commissioner Jeff Good noted that building the additional space away from the courthouse would result in an overall cost savings.
The new proposal has bipartisan support and seems an appropriate compromise for serving Porter County and Portage Township residents.
It's also a better answer than a previous proposal backed by some Portage municipal officials. That plan would have constructed a brand new county and city building in downtown Portage.
County officials rejected that plan as too expensive.
The newly minted proposal for a shared county and township building deserves support from all related sectors of local government and its citizens.