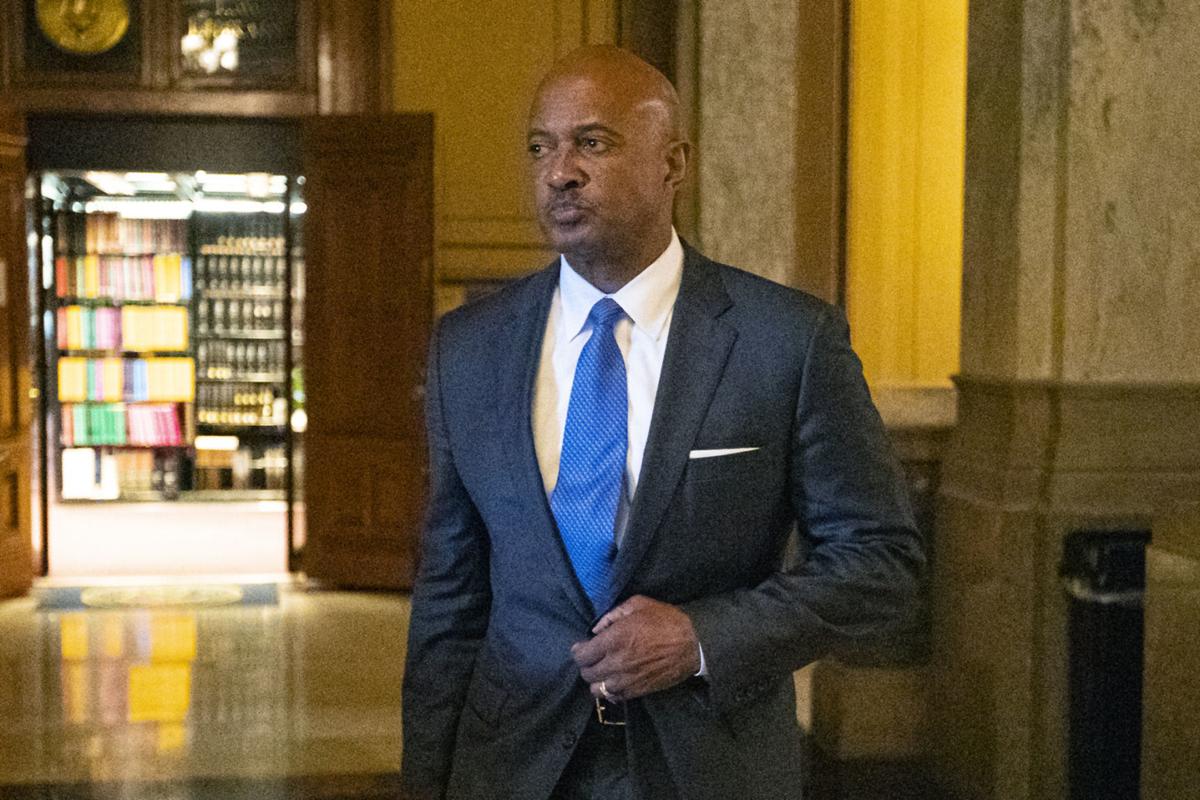 We've witnessed plenty of examples in our national and regional political spectrum of politicians doubling down when missteps or scandal should have brought apologies or resignations.
So the recent move by the Indiana Republican Party to cut its losses with a scandal-ridden attorney general incumbent deserves praise.
The party made the right move Friday, nominating former Congressman and Munster native Todd Rokita to be its candidate on the attorney general ticket at the 2020 polls.
The decision ousted incumbent Indiana Attorney General Curtis Hill.
Hill, a former Elkhart County prosecutor and once rising star among Republicans, became the state's first black male attorney general four years ago. Those circumstances were an overdue piece of history.
But Hill's political star dimmed two years ago after four women, including state Rep. Mara Candelaria Reardon, D-Munster, accused Hill of groping them at an Indianapolis party.
Although Hill denied the allegations and a special prosecutor opted not to charge Hill with criminal wrongdoing, the Indiana Supreme Court acted in May to suspend Hill's law license for 30 days for ethical lapses.
Hill should have stepped down rather than dragging the state through his scandal. But he refused.
A convention of GOP delegates rightly showed him the door this weekend after three rounds of voting, choosing to replace a sitting attorney general on the ballot with Rokita.
Now Northwest Indiana has a native son on the ballot for one of the state's highest constitutional offices.
More importantly, the office of Indiana attorney general has a shot at regaining respectability.
Rokita is more than just a favorite son of the Region. He has a distinguished record.
He graduated from Munster High School in 1988, received a bachelor's degree from Wabash College in Crawfordsville — where he was selected as an Eli Lilly Fellow — in 1992 and a law degree from Indiana University in 1995.
As a past secretary of state, Rokita began his career as a modernizer, helping the Indiana secretary of state's office turn its paper records into electronic ones available to the public online.
Having worked his way up that office's administrative ladder in 2002, he won election, at age 32, as Indiana secretary of state, the youngest such state official in the nation at the time.
He won that office again in 2006. Term limits prompted him to run successfully as U.S. representative for the 4th Congressional District, and he served in that post from 2011 to 2019.
After falling short in bids for governor and U.S. senator, Rokita has earned a shot at becoming the state's top legal adviser.
As it stands, that legal advice will rise from much more solid ground than the sinkhole that has enveloped Hill's standing.