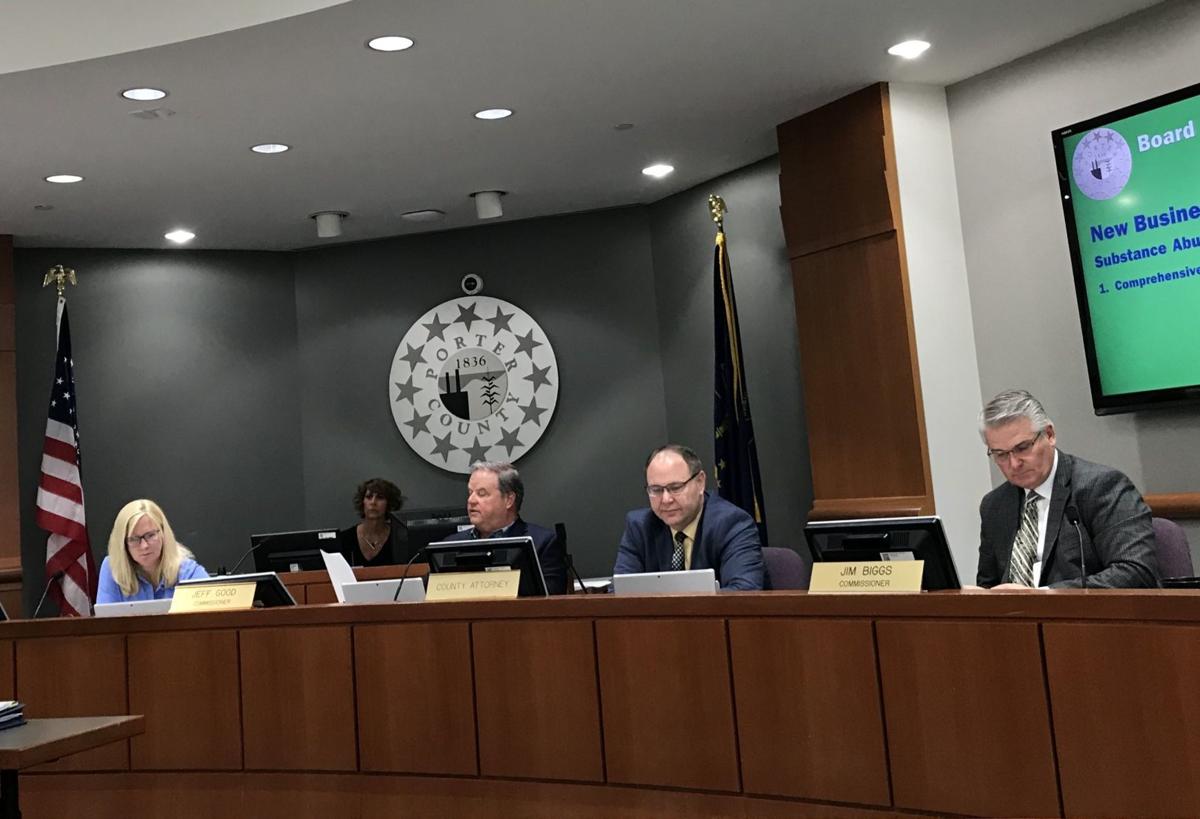 A plethora of positive government and community attributes continue to thrive in Porter County.
Many solid fiscal steps taken by the Porter County Board of Commissioners are no exception, particularly when analyzing reforms to county government employees' health insurance.
Careful planning and negotiating by the commissioners has led to more than $5 million in taxpayer savings in about five years, just in terms of government employee health insurance coverage.
Much of it ties directly to a two-year contract commissioners forged with Franciscan in 2018, providing insured employees and their covered dependents free access to primary care at Franciscan clinics in Valparaiso and Portage at a cost of about $62 per employee per year to the county.
As part of the deal, county employees receive free routine medical care and free prescriptions from a list of 150 commonly prescribed medications.
And taxpayers have won big on the deal.
In its first year, the county saw nearly 60% usage of the clinic associated with the plan, which county attorney Scott McClure describes as the break-even point.
If usage increases to 80% of employees covered by the county's health insurance, the county could save about $500,000.
Insurance consultant Tony Bontrager recently told commissioners that enrollment in the county's plan increased slightly last year, and overall costs fell 15%.
"I'm ecstatic," Commissioner Jeff Good said of the results.
As an architect of the savings, Good should be ecstatic.
So should Commissioner Laura Blaney, who noted current commissioners inherited a county employee health insurance plan that was costing taxpayers some $14 million per year.
That projected cost has now fallen below $9 million per year within about five years, Blaney said, all while adding valuable services to the employees.
The network of providers has expanded into Chicago, and in many cases employees can walk out of clinic visits with free prescription drugs. The participating clinics are working out wellness plans with employees, with an emphasis on preventing illness and bad health rather than waiting for it to transpire.
We expend a great deal of ink exposing shortcomings in the operation of local government in the Region.
What Porter County commissioners have done to revamp county employee health insurance, to the benefit of government workers and taxpayers, deserves ink for all the right reasons.
Catch the latest in Opinion
Get opinion pieces, letters and editorials sent directly to your inbox weekly!