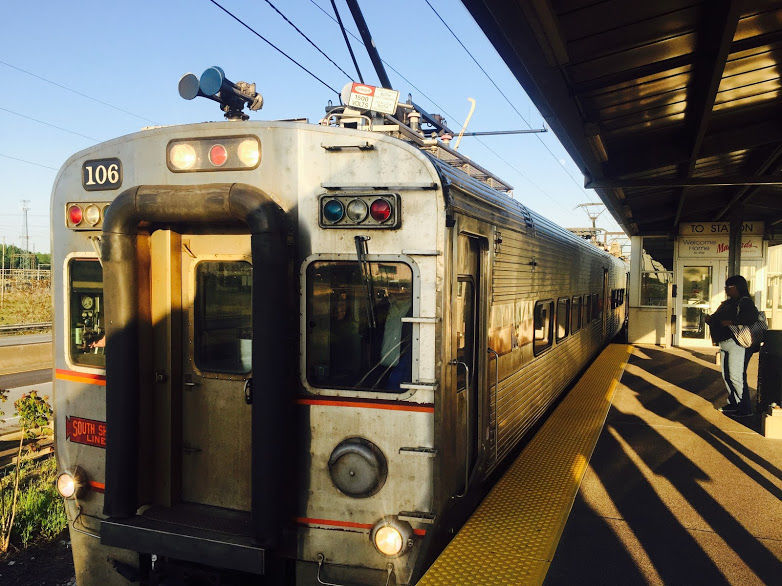 In the most definitive development to date, the expansion of Northwest Indiana's commuter rail line from Hammond to Dyer is on as direct a route to reality as any transportation project can be.
In a letter dated Friday, the Federal Transit Administration provided an essential stamp of approval for this long-awaited economic spark, moving the West Lake Corridor expansion of the South Shore Line to the engineering phase.
In the collective experience of local, state and federal leaders and transportation planners, it all but ensures commuter rail expansion in Northwest Indiana is happening with the aid of federal, state and local funding.
Anyone who cares about economic development and quality of place in our Region can and should be spiking the football.
The most significant early spark for this plan came in 2013 when Congressman Pete Visclosky, D-Gary, spoke at One Region's annual luncheon. He challenged local governments and the Indiana General Assembly to find sources of funding for a local match of federal dollars to make commuter rail expansion a reality.
In the ensuing years, it all started to come together in ways that demonstrated the best in local, state and federal collaboration.
Between 2014 and 2015, Lake County and 15 of its municipalities — where forward-thinking leaders saw the light — pledged a portion of their local-option income tax revenue for 30 years to the West Lake Corridor plan. The crucial city of Hammond would get on board in 2017.
In May 2015, then-Gov. Mike Pence signed two Indiana bills into law that paved the way toward Visclosky's call to action.
One bill required the Northwest Indiana Regional Development Authority to engage in projects aimed at building up the Region's transportation system and another provided $6 million per year in state funding to the RDA for 30 years to help pay for commuter rail expansion.
In 2017, then-Indiana House Rep. Hal Slager, R-Schererville, successfully pushed a bill providing for the formation of development districts around current and future South Shore Line train stations.
That law allocates property and income tax revenue within those districts to feed the economic development that can thrive near commuter rail lines.
It was an important building block to maximizing the impact of future rail expansion, and Slager deserves praise for it. We were glad to see earlier this week that he has decided to run again for the Indiana House seat that he lost in the last election cycle.
The Region needs leaders like Slager.
It also needs forward-thinking state and federal leaders, like so many whom have united behind commuter rail expansion, securing crucial funding and support around every bend of this project's journey.
Now that it has been approved for the engineering phase, history shows us there is no real obstacle left beyond final approval for federal funding.
No project of this type has made it this far in the federal funding process and not achieved funding — unless the project was voluntarily withdrawn by the originators — various transportation planners have confirmed.
It should surprise no one that we've arrived at this definitive point.
Good projects that drive growth and development are hard to stop when thinking people unite behind them and, in unison, shovel fuel into the engine.